In BOH's new series On Trend, we're asking designers to share their favorite of-the-moment finds.
After an especially stormy year, design aficionados are focusing their attention on bluer skies ahead. Pale blue fabrics and decor pieces are more popular than ever—Etsy reported a 39 percent increase in searches for sky blue items before declaring it the 2021 Color of the Year. "The perfect light blue hues can cool off a scheme of reds and warmer tones, enhance a monochrome collection of blues, and add a touch of softness to all neutrals," designer Lauren Lowe tells Business of Home. "I use sky blue as a neutral, because every color works with the sky!"
Inspired, we asked Lowe and two other designers—Jean Liu and Maggie Griffin—to each tell us their three favorite sky-blue-hued pieces, along with ideas for how to use them at home.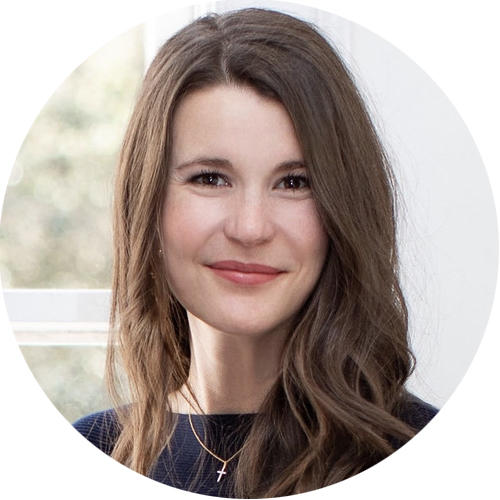 Photo by Mary Catherine Brownfield
LAUREN LOWE | LAUREN ELAINE INTERIORS
Atlanta-based designer Lauren Lowe of Lauren Elaine Interiors likes to take a layered approach to her projects. Along with integrating a mix of casual and formal design elements into a space, she aims to create rooms that tell a story, often relying on interesting antiques and heirloom-worthy decor pieces to get the job done.
Moda Domus Salad Plate by Moda Operandi
"I love mixing and matching dinnerware to make for a more dynamic table setting. These salad plates are the perfect sky blue that work with almost any dinnerware and printed linens."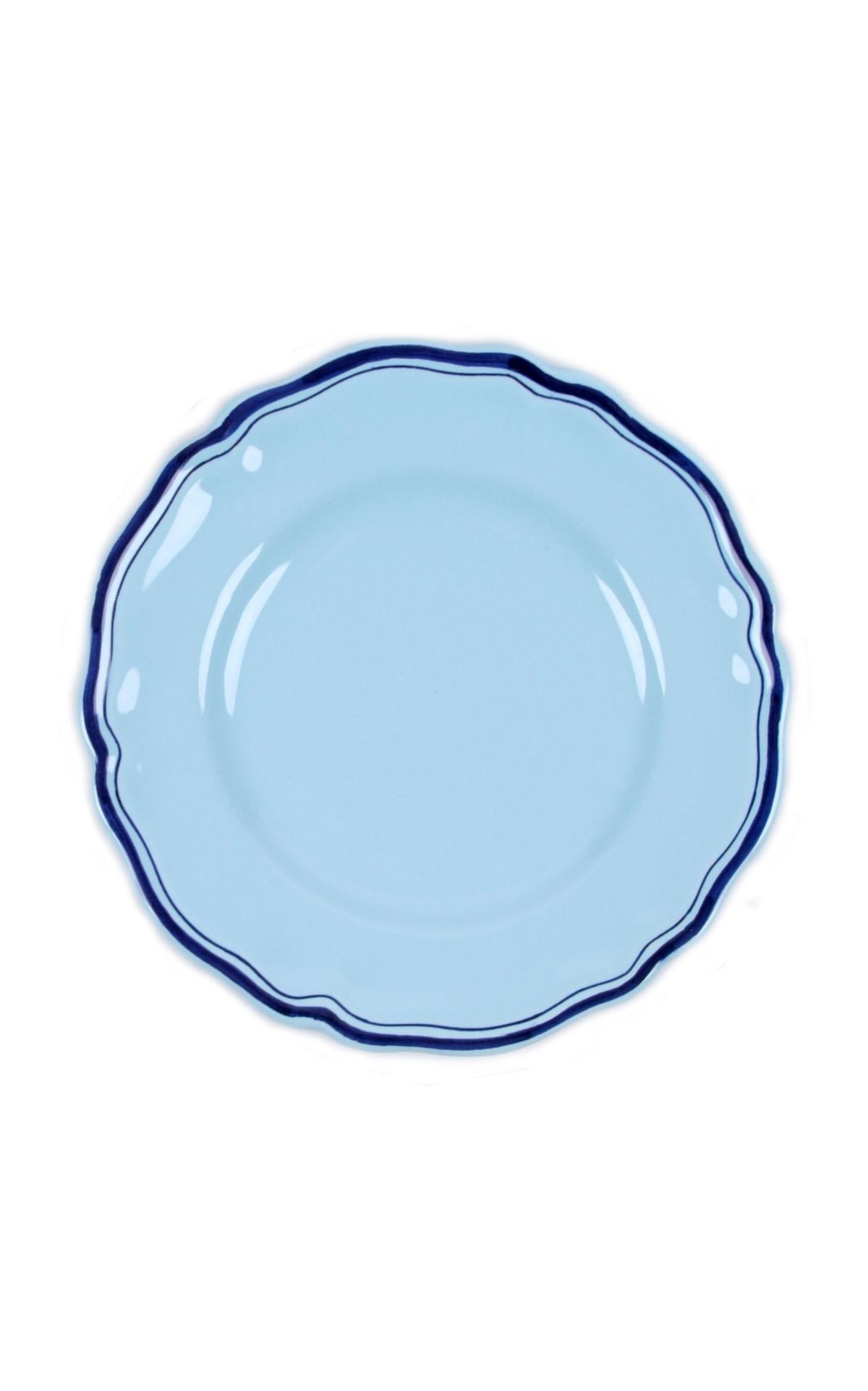 Courtesy of Moda Operandi
Coy Medium Table Lamp by Christopher Spitzmiller for Visual Comfort
"These lamps have the most gracious shape and come in the most beautiful sky blue finish."
Courtesy of Circa Lighting
Plain Stripe Fabric by Bennison Fabrics
"If sky blue is forever, then these stripes are eternal. The perfect stripe for pillows, bedding and upholstery."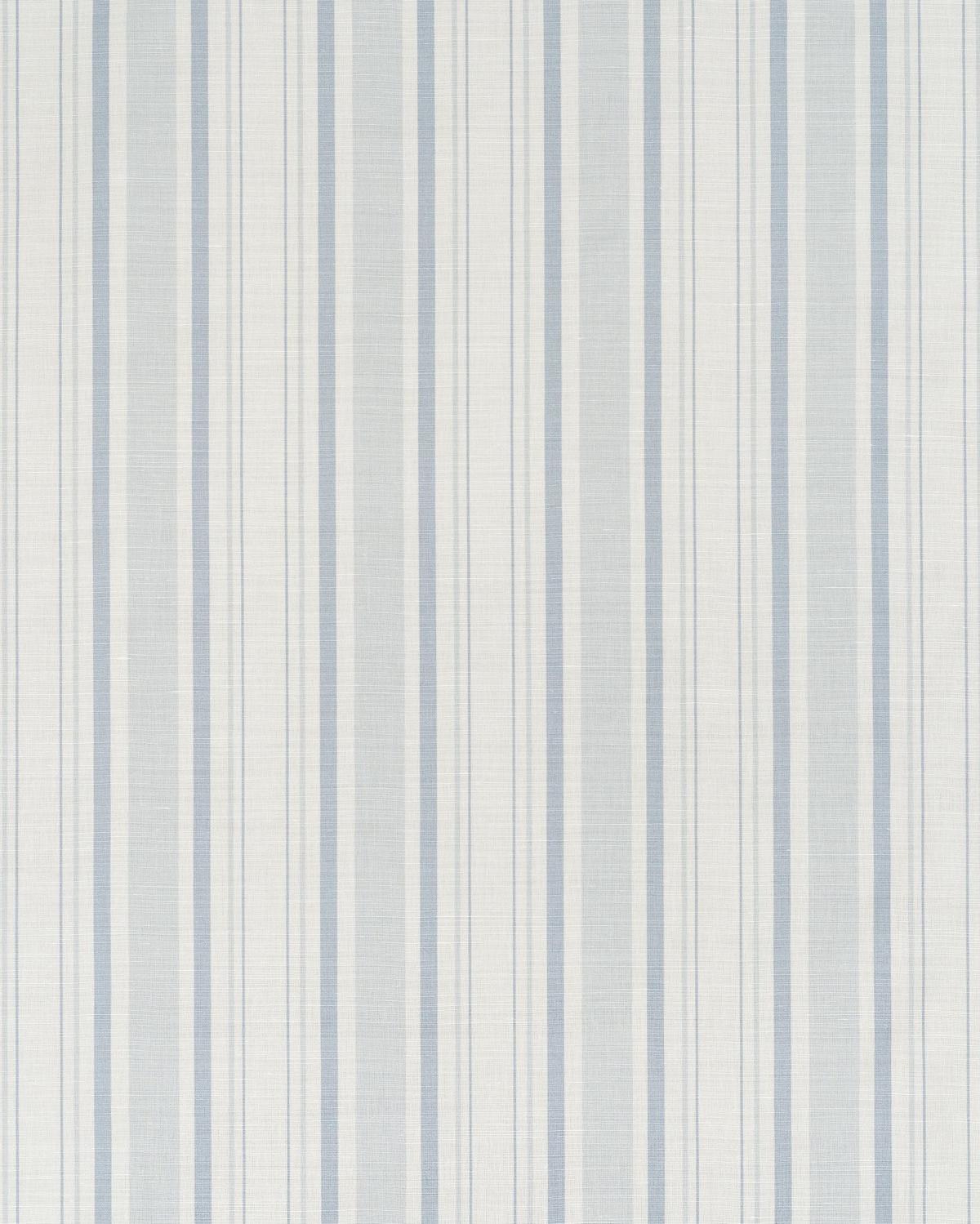 Courtesy of Bennison Fabrics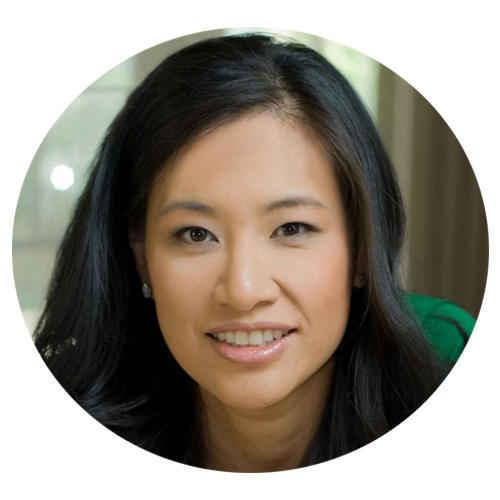 JEAN LIU | JEAN LIU DESIGN
Known for her keen eye for clean lines and eye-catching patterns, Dallas-based designer Jean Liu creates carefully curated spaces with modernist-minded details. In addition to bold geometric prints and midcentury silhouettes, her designs are filled with elegant decor elements that sometimes verge on formal, but also have a sense of humor.
Eddy by Victoria Larson
"Perfect for a powder room or beach house to keep those relaxed summer vibes going year-round. The subtle hues and organic lines are sure to bring on some much-needed tranquil moments."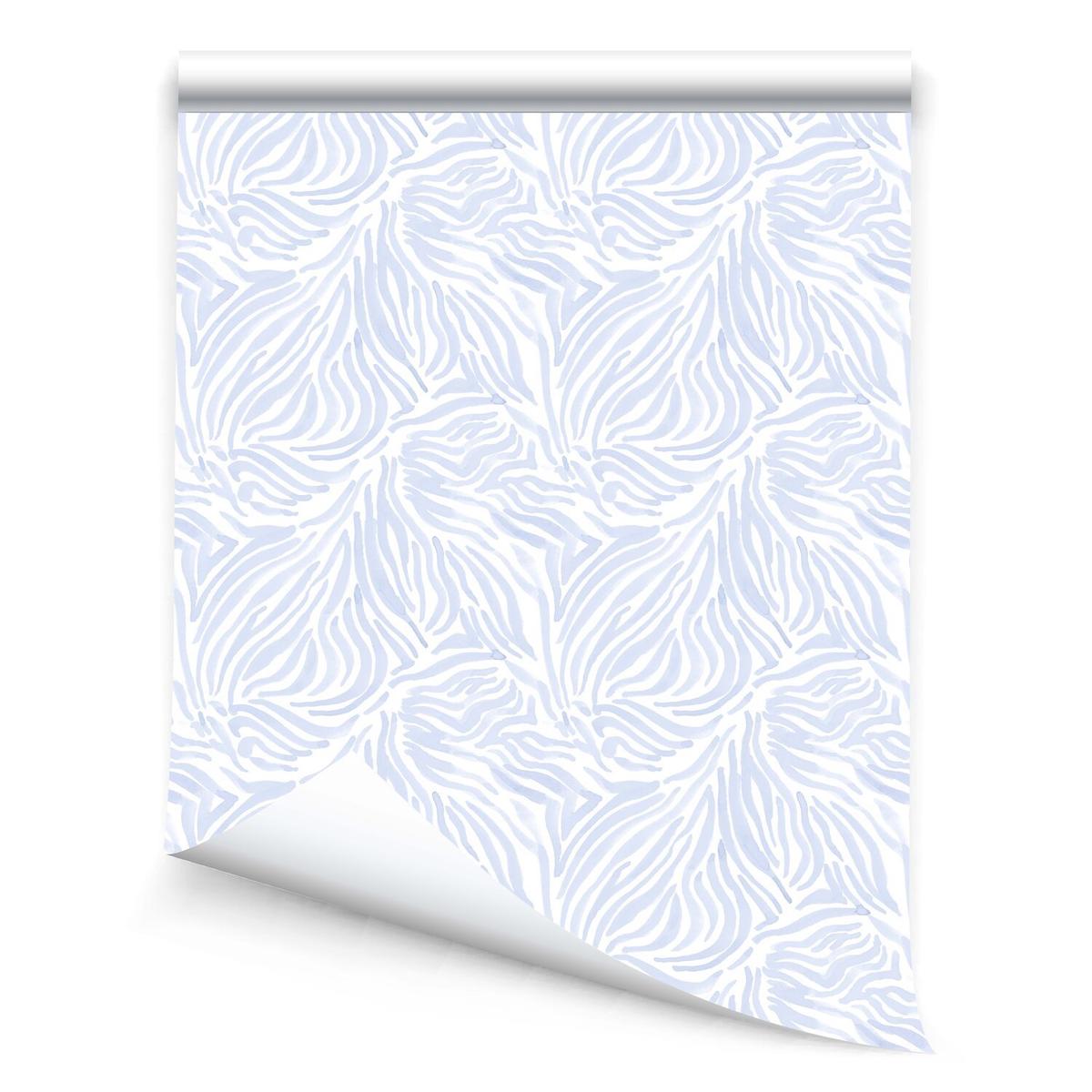 Courtesy of Victoria Larson
Shaye Field Tiles by Ann Sacks
"I can't think of a better way to make a splash in your bathroom or laundry room than with this new tile collection by Ann Sacks. We love the wavelike design, and the variation in patterns gives it a painterly quality sure to make a statement."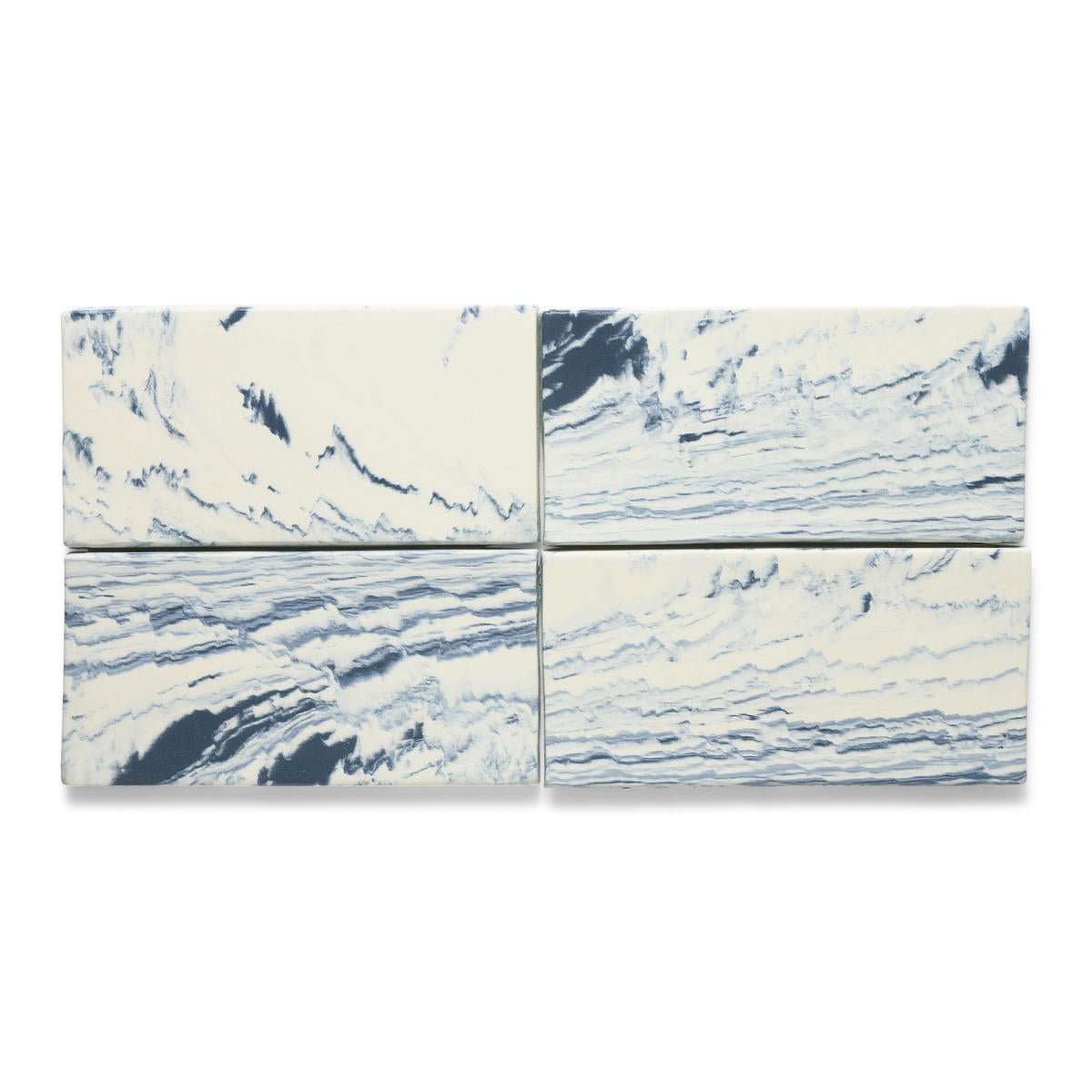 Jonas Wood Cashmere Blanket at House of Voltaire
"Sky blue isn't just for summertime. This limited-edition cashmere blanket would be great draped over a library chair or family-room sofa, and makes for the perfect accessory for all modern art lovers."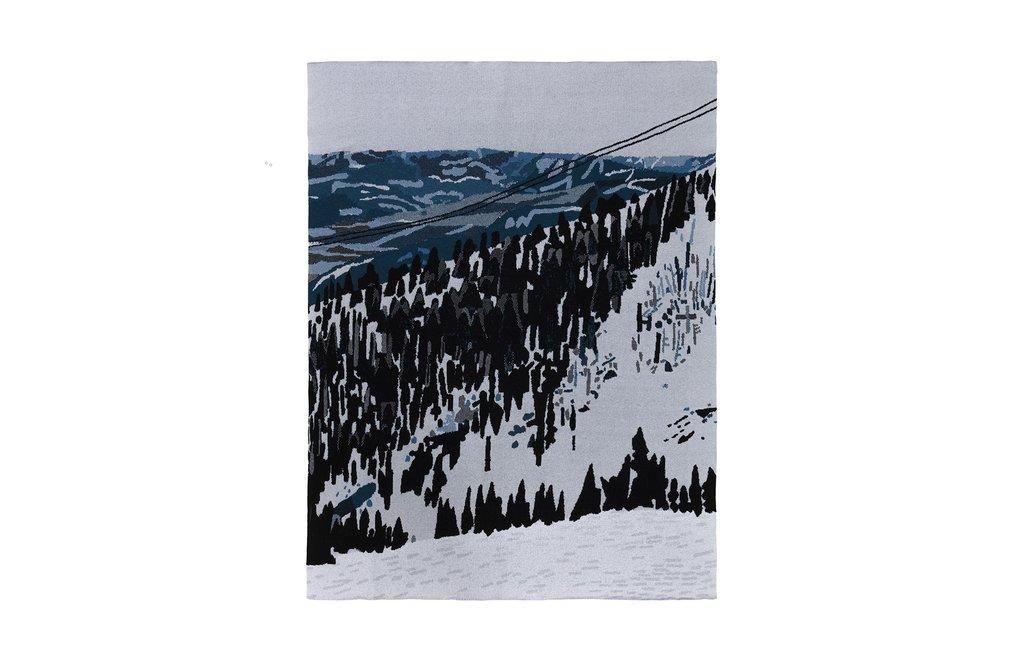 Courtesy of House of Voltaire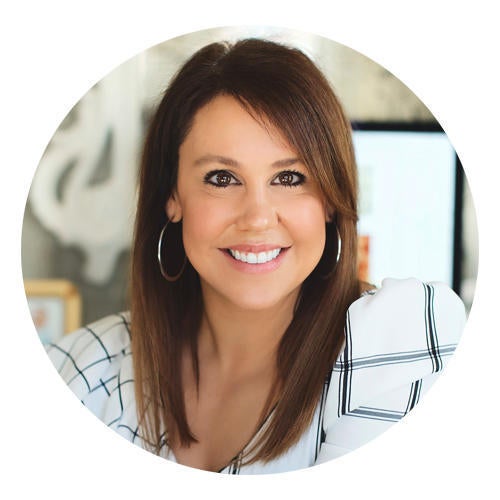 Courtesy of Maggie Griffin
MAGGIE GRIFFIN | MAGGIE GRIFFIN DESIGN
Based in Gainesville, Georgia, designer Maggie Griffin of Maggie Griffin Design has an affinity for Southern living. Her designs blend playful patterns, colorful fabrics and plush textiles to create spaces that are equal parts comfortable and stylish.
Fabulous Floral Ginger Jar by The Enchanted Home
"Classic reproduction Chinese porcelain is one of my favorite ways to bring a little touch of sky blue into my home. With so many shades of blue ranging from sky and navy to cobalt, there are endless options to choose from."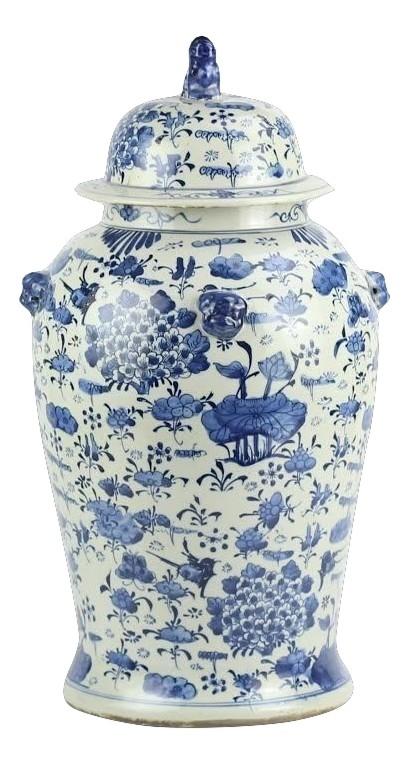 Courtesy of The Enchanted Home
Blue Herringbone Throw by Maggie Griffin at Home
"I consider blue a neutral, which is why this shade works in so many spaces! I am particularly drawn to the pretty weave of gray incorporated into this blue herringbone throw. It's a lovely way to add both a bit of color and comfort."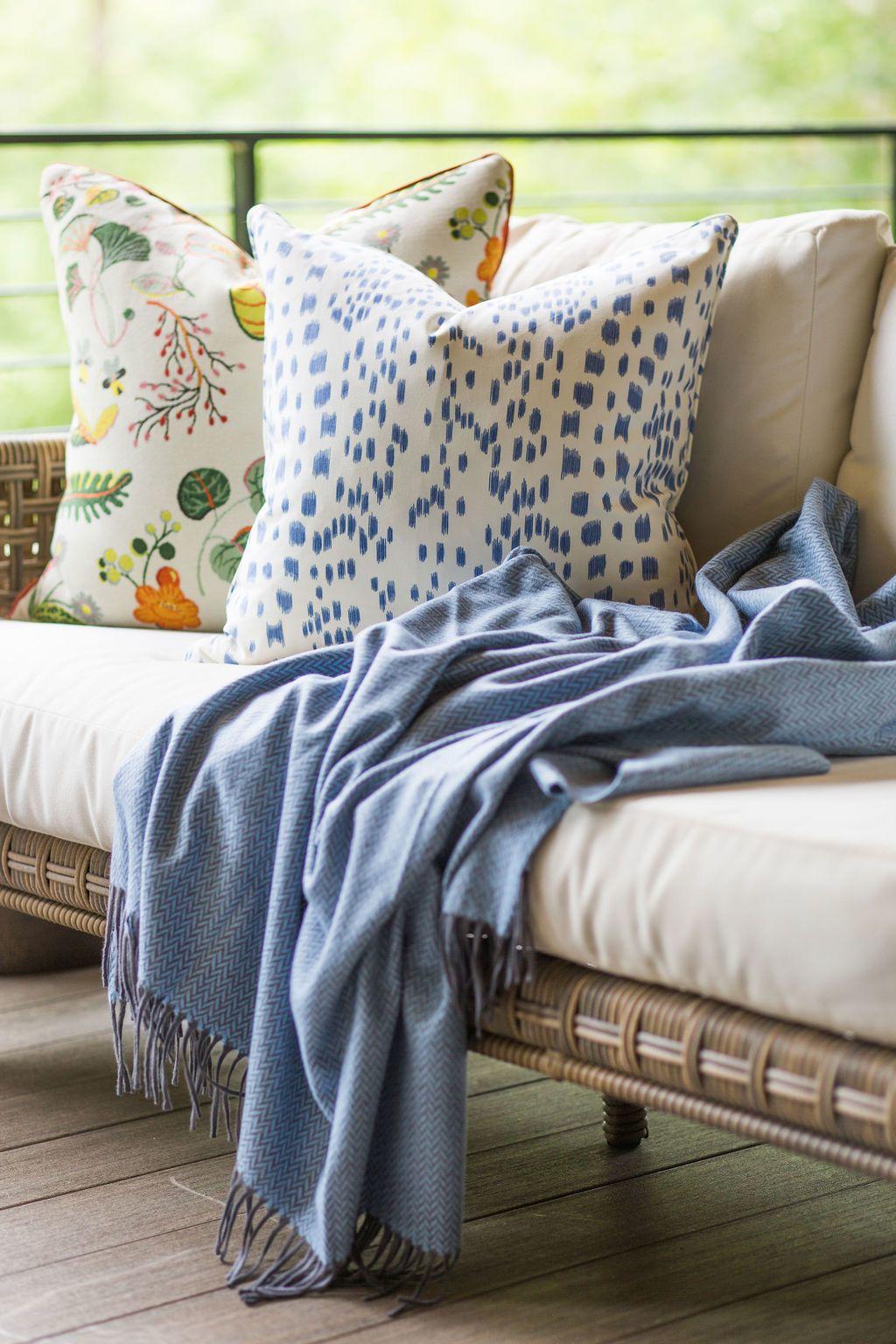 Courtesy of Maggie Griffin at Home
Suzanne Kasler Greek Key Bedding by Ballard Designs
"These crisp white linens with a sky blue embroidered Greek key motif are both modern and classic. I envision them layered onto a bed with fluffy inserts, making for a tranquil feel."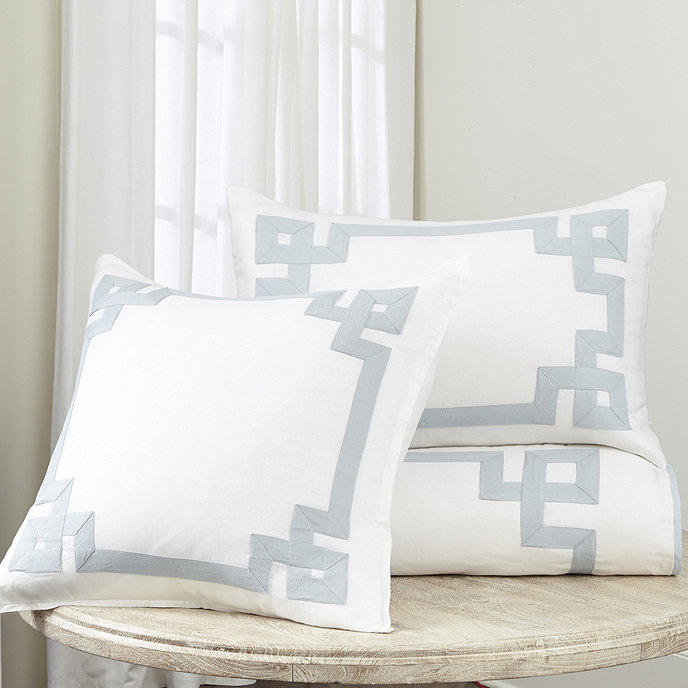 Courtesy of Ballard Designs
Homepage photo: A project by Lauren Elaine Interiors | Emily Followill