These industry professionals are gobbling up great opportunities. Read on to learn about the latest hires in design, manufacturing, media and more.
FERNISH's New COO
Over the past year, subscription furniture has gone from "Wait, what is that?" to a buzzy tech category. Recently, early movers Fernish (perhaps you saw them at September's Future of Home conference?) made a big hire, tapping ex-Amazon and Zulily exec Kristin Smith as COO. We checked in with Smith to hear about her new position and where the space is headed.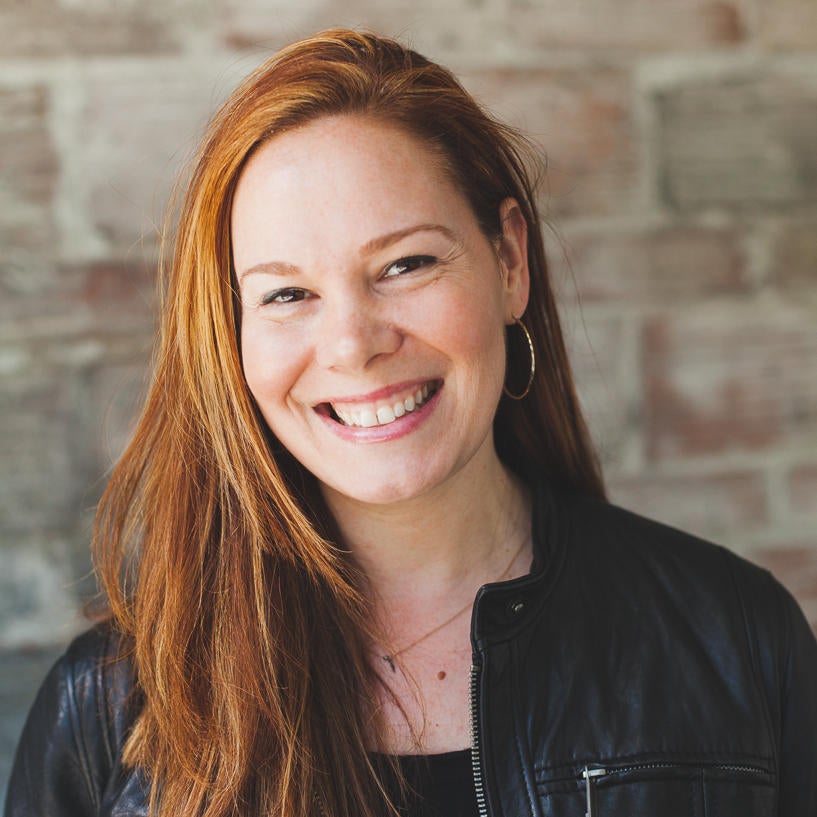 You actually got involved with Fernish as an investor first?
[Co-founder] Lucas [Dickey] worked for me back at Amazon—I stole him from another team—and we had stayed in touch since then. A couple of years ago, when he and Michael [Barlow] started kicking the idea of Fernish around, they came up to Seattle and pitched me the idea. I loved it. … When they went to do their friends-and-family investment round, I like to say I was a cherub investor—not quite an angel-sized check, but I became an adviser as well. I was wrapping up with another startup [this year] when they had a need. … The timing was perfect.
You have a lot of experience in logistics, which will come in handy at Fernish. How do you get the physical world to run as smoothly as well as software?
I'm interested in how you apply technology to problems and use it as an enabler for people to do things more efficiently. At my last company, we were doing moving logistics and last-mile delivery. People could tell us they had three couches and a dining room table—but those three couches could be enormous pullouts. It's about creating repeatable processes, but recognizing when variation is going to occur and building that into the system.
What's the trickiest step in Fernish's logistical chain?
We're spending a lot of time on the refurbishment piece. As we're starting to get furniture back, we're learning a lot more about the specs we were using. Did those translate into the same kind of durability and modularity that allows for the kind of refurbishment we want? We've taken some furniture off of the platform because it hasn't really translated. When we started, we had a lot of people doing refurbishing who were traditional refurbishers. Now, we're also talking to sculptors and even special-effects people, tapping into their knowledge of material science.
The furniture subscription space is getting crowded, and a lot of the companies, at face value, don't look that different. Pitch me on why you think Fernish is going to win?
For me, it's all about the team. It takes a multifaceted team to not only get the business off the ground but to scale it and create something meaningful over time. It's incredibly operationally complex—you're building a lot of it from scratch. Here, we have a great team of people with amazing mindsets, super smart, and able to make things happen. I think we have a big opportunity, because we're building a relationship with customers over time. If this is truly going to become the lifestyle—access over ownership—the company that can not only execute on the core promise but also add value over time, that company is going to win.
Media & PR
As reported by Business of Home earlier this week, Galerie hired former Domino Media Group chief revenue officer Beth Brenner as its new president, in addition to appointing Mark Rosen, formerly of Artsy, head of digital. "Galerie is trying to own a very interesting intersection of disciplines, which puts it in a really exciting place to be able to scale with a really qualified audience," Rosen told BOH. "We're not going to be competing with Buzzfeed tomorrow, but that's OK, that's not the business that we're in."
Colette Sabins has been named the new Director of Public Relations at the Savannah College of Art and Design, where she will oversee PR for SCAD Art Sales, SCAD Interiors and the School of Building Arts and more.
Architecture & Design
Leeann Brzozowski is now national sales director at Chicago design firm Chai Ming Studios. Based in New York, she'll spearhead the firm's growth in the U.S. and Canada. Brzozowski has held previous roles at A. Rudin, Clodagh Design and Holly Hunt.
Amanda Glandon is now leading PR for the North Central Region of Gensler. She was previously director of strategic communications at PR firm Jo Chicago.
Architectural interior design studio Wilson Associates has promoted a few team members at its Dallas studio. Louie Sison is now design director, and Lela Richardson will serve as operations director.
International architecture and design firm HLW has hired Katerina Anagnostopoulou Politou; she is now part of the London team as senior workplace strategist, overseeing office projects. The company also hired Alexander Dunham as its director of workplace in New York.
New York architecture and design firm Workshop/APD has promoted seven longtime team members. Andrew Kline and Stephan Thimme are now senior associates; J. Tyler Marshall, Brook Quach, Michael Ellison, Zachary Helmers and Jason Money are now associates.
Former Sales Director at Blackbody Steven Sehm has been hired as Managing Director of David Weeks Studio, a contemporary lighting and furniture manufacturing and design company based in downtown Manhattan.
Global architectural interior design firm Wilson Associates just promoted two of the firm's senior leaders at its headquarters in Dallas: Louie Sison and Lela Richardson. Sison has been named the new Design Director after two years as the Dallas studio's Senior Designer; Richardson is the new Operations Director, stepping up from her former position as Senior Project Designer.
Manufacturing & Retail
Sotheby's swapped CEOs two weeks before its auction season began, reported The New York Times. Charles F. Stewart held the role of co-president and CFO of Altice USA, also owned by new Sotheby's owner Patrick Drahi, before Drahi appointed Stewart as CEO at the end of October. Tad Smith, previous CEO, will serve as shareholder and senior adviser to Stewart.
Barbara Fuller has left her position as managing director at St. Charles Kitchens. Previously she was director of marketing at Signature Kitchen Suite.
Cédric Morisset is stepping down as global director of Carpenters Workshop.
New York–based outdoor furniture brand Munder-Skiles named Molly Brennan as vice president of sales in North America.
German appliance brand Miele has named Keith Van Arsdale as vice president of sales. He will handle floor care, domestic and project business channels.
The board of directors at A.R.T. Furniture made an agreement with Jeff Cook for him to step down as CEO. Replacing him is Jeff Young, who was previously chief branding officer at parent company Markor.
Following a decade in the role, Klaussner Home Furnishings president and CEO Bill Wittenberg has stepped down. He will continue to serve on the board of directors. Replacing him is Terry McNew, who is coming from MasterCraft Boat Company.
German office furniture manufacturer Wilkhahn named Michael Lakner as president and Ted Zakowski as vice president of sales.