Once you're in the door, there's plenty of advice floating around about style, project management, budget and all the rest—but how do you actually get the job in the first place? We're asking designers to peel back the curtain and walk us through how they landed a project, step by step. Here, New York–based designer Meagan Camp explains how she wound up taking on a project that another designer left midway through.
What's the backstory on this project? It was started by another designer, correct? Yes. The designer they originally hired had a baby midway through the project and then moved to a different city. She didn't want to do the rest of the project remotely. (This was 2018, before we all had to learn to work remotely whether we wanted to or not.) We're all human—it happens! But the project was partially done.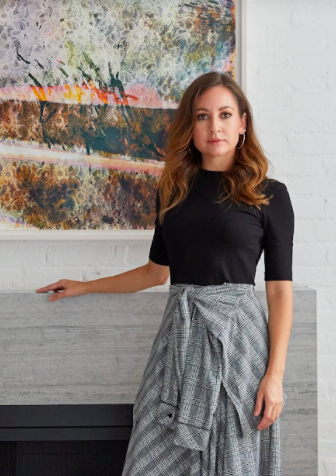 That sounds so stressful for the clients. What was their attitude at that point?
They were standoffish at first, which was understandable as they'd had a bad experience. They had been living with their home half-done for a while when I came on. Both clients have intense jobs in finance and had two small kids. They just wanted to put their trust in someone and not worry about the design process. Because of that, I wanted my team to be really available and make them feel comfortable. Once we gained their trust, they became the best clients we've ever had.
From a design standpoint, what were the main areas left to complete?
The wallpaper was hung and furniture was there, but the client was very open to me changing whatever I felt should be changed. And, as they'd already been living with some of the pieces, there were things they realized they didn't love. The rug in the living room was a big one. We completely redesigned it, down to choosing a different fiber. I brought on an art consultant and the clients invested in about half a million dollars' worth of new art. Their daughter had been a baby when the first designer started, and by the time I came on, she was a toddler ready for a big-kid bed and a room she could grow up in.
Were the existing designs in line with your typical work?
It was more modern than what I usually do. But I tried to take what she had done and build on it. I kept a lot of her colors and the furniture that was already purchased. It was kind of nice that there was something to start with because it made the process go faster. In interiors, it's never anyone's work completely in a silo anyway. At the very least, you're working with what the architect or the builder made, so there is always an element of collaboration in design.
Did you consider passing on the project?
No, because the apartment was so interesting. It's an old spice factory overlooking the Hudson River. And I sensed that the client really wanted help. I think most designers can relate to that—when you can tell a client needs you, it's hard to say no. I just considered it a challenge. They had good taste and a great budget. The only red flag was working with the previous designer's work, which hadn't been their fault. And when I decided to take the project, I knew that calling the previous designer would be an important part of this.
When you can tell a client needs you, it's hard to say no.

That seems like a brave decision! How did the call go?
I felt like I had to let her know I wasn't going to try to take credit for what she had done! It wasn't a sour relationship between her and the clients, which was nice. A year had passed since she'd left the project, so the parting wasn't as fresh, either. I let her know that when I photographed the project, I would give her some of the images that I felt like I couldn't take credit for. So, I paid for the photography, but I did give her images.

You mentioned that the location appealed to you. What's the building like?
The bones were super interesting—cast iron columns, huge windows overlooking the river, beautiful original floors. It was a prominent commercial building that was turned into residential in the past 15 years or so. It's a landmark building with its own Wikipedia page. That's the kind of project I love because you get to be a blip in the building's history.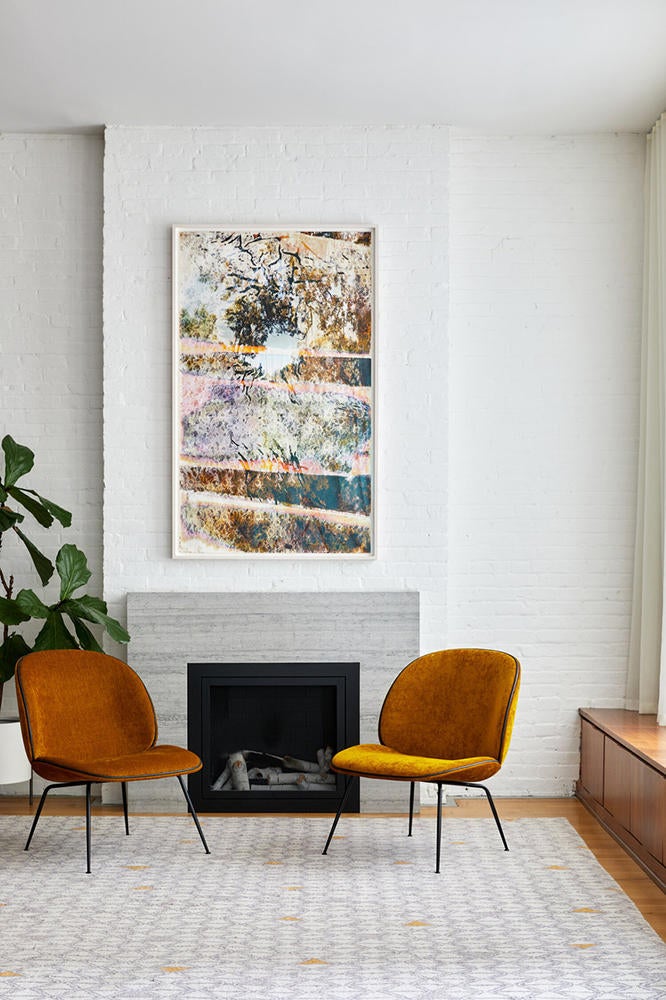 That project was obviously a special case. Under normal circumstances, what's your typical first interaction with clients?
Generally an email. If someone DMs me on Instagram, I redirect them to email so I can copy my project manager. I don't think it's professional to be direct messaging with someone about business.
Do you charge for an initial consultation?
I know this is a hotly debated topic! I used to charge for a consultation, but I've recently stopped. I found if I have a face-to-face interaction with the client, I have better odds of getting the project. I do a 30-minute call and a walk-through for free. If I land a project with a six-figure budget, that's worth an hour and a half of my time upfront.

In general, how do you pitch clients?
We have a proposal with everything that we've discussed so far, our fees, and referrals to past clients. We don't even wait for them to ask about referrals, we just give them the list. And we make a deal with past clients for free consultations if they speak to a new client. I think those are so important. A lot of the time that's what seals the deal. We don't provide mood boards or inspiration images, because that's actual design work.
What do you wear to a first meeting?
I don't want to look too buttoned-up, because my interiors aren't buttoned-up. But someone once told me that you need to look like you're being paid to do what you're doing. I'm from California, so I love ripped jeans, but I'll pair them with Gucci loafers and a cashmere sweater. Ultimately, it's not about what I'm wearing, it's about what I'm saying.
What do you bring with you?
A measuring tape and a notebook. I'm always taking notes, even if I don't need to be. I think it makes the clients feel like they're being heard. Clients want to know that someone cares about them and their home. It's a vulnerable position to bring someone into your home, so it's important to let them know I'm listening.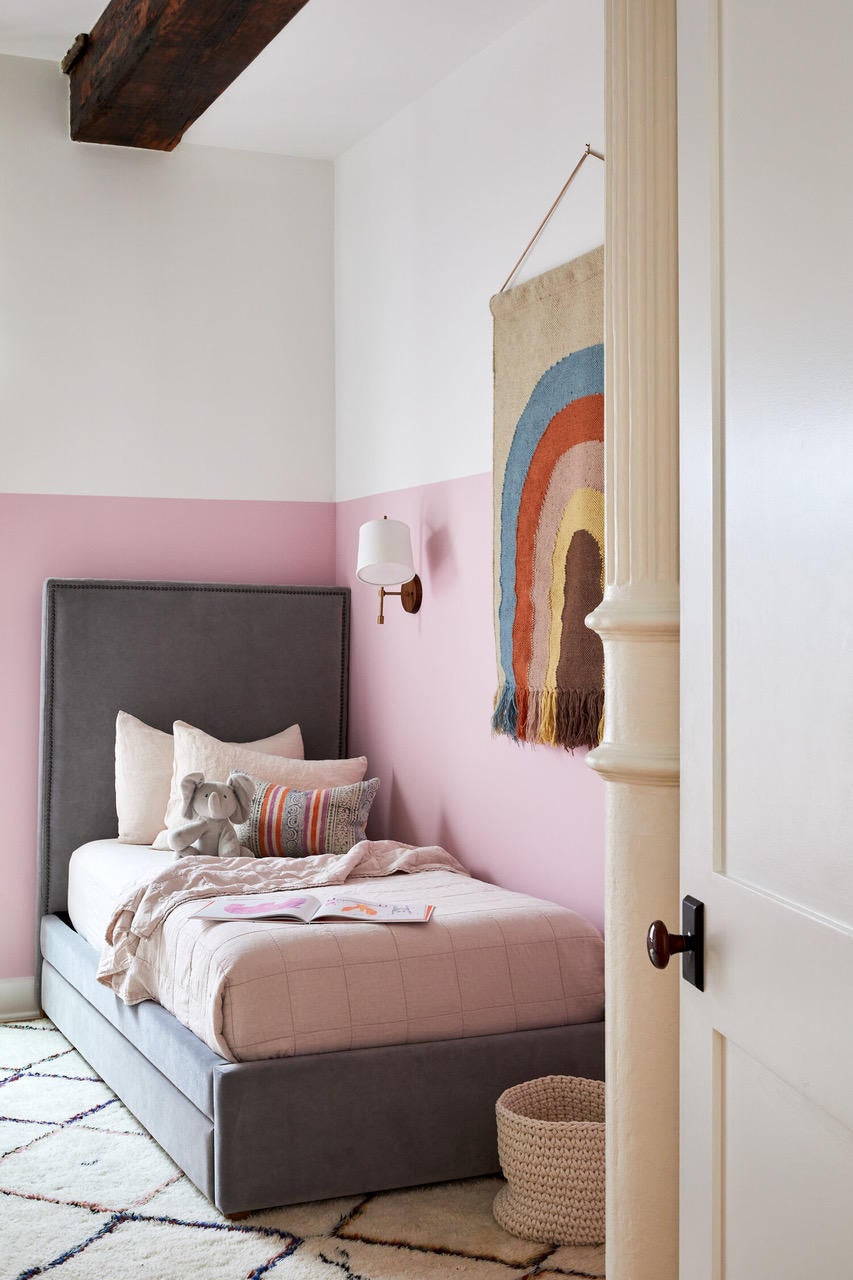 How much research do you do online before your first meeting?
My project manager is amazing at this. She Googles and finds out everything she can. I don't do it myself, because it takes a lot of time. But she'll do that and send me everything. I like to look up the building and see how much the apartment sold for, because that will give me insight into their finances. I know that a client that just bought a six-million-dollar apartment can afford a designer.
Do you ever leave a meeting and just say, "I don't want to work with this person"? How do you handle that?
I actually just did this the other day. After the first phone call, I took a day to think about the project, and it just didn't seem right. It was a few hours outside of New York, and I'm trying not to travel too much because of COVID. The client seemed frantic and didn't have a realistic budget. But I found another designer closer to her and connected them.
Is that normally how you pass on a project, by referring them to someone else?
I do try to recommend someone else. You don't want to be rude. Even if the client just seemed terrible, I would still recommend someone else and leave it to the other designer's discretion.
Tell me how you approach pricing.
We recently switched to a flat fee and adjusted our pricing due to the pandemic. We used to do a retainer and then an hourly fee after that. But with the changing economy, you have to change business practices. It seems to be working.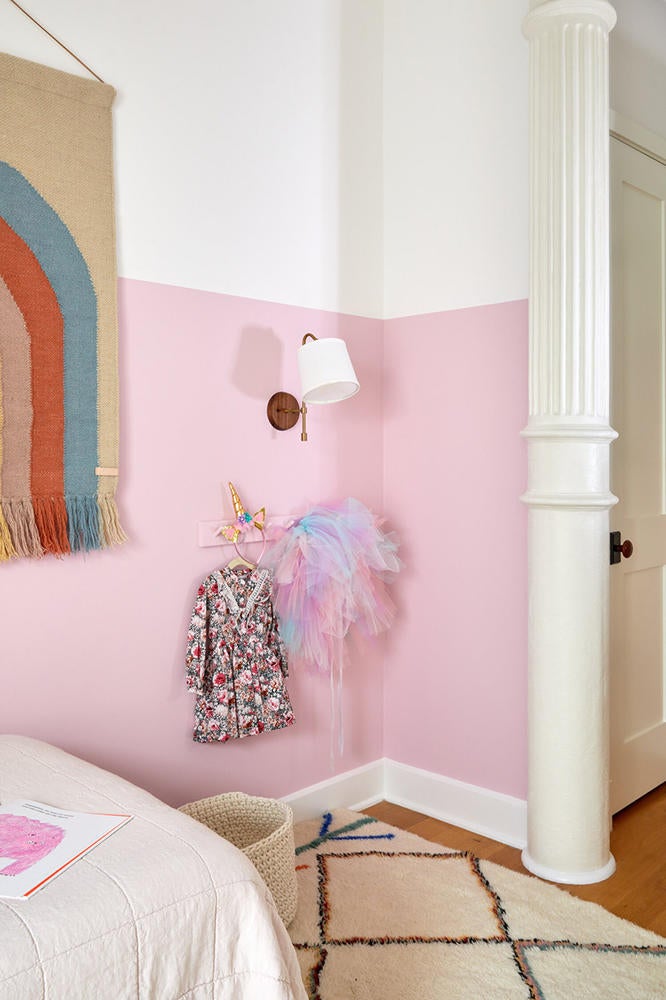 Has COVID changed what clients are willing to pay?
It's unfortunate, but I think people are really penny-pinching right now. Even clients that I know have the money are hesitant. Honestly, I'm at my wit's end with some of these clients who just want the cheapest designers. A lot of potential clients have told me, "We went with someone more in line with our budget." You can kind of tell based on the questions they're asking in the consultations. I've had clients say, "I wish this was like HGTV." They want a low budget and they want it done in a few weeks. There are months of planning that go into interior design. They don't want to wait for lead times, which are crazy right now. It's taking more in-depth conversations about quality and cost than it used to.
How are you reconciling these new attitudes?
I'm trying to step back and know that COVID has changed so much about the world and our industry, as well. I do residential design, so it's a personal thing for the client. I might as well be in health care—I'm in people's homes, dealing with their money and getting to know their family. I've learned to just listen and let people know I'm present. I think clients can feel that, and it makes a difference.
Homepage photo: Meagan Camp | Kristen Francis