Los Angeles–based home furnishings and textiles manufacturer J. Robert Scott, the company founded by esteemed designer Sally Sirkin Lewis, filed for Chapter 11 bankruptcy on April 5. The filing indicates both assets and liabilities in the $1 million to $10 million range, and indicates that funds will be available for distribution to the company's unsecured creditors.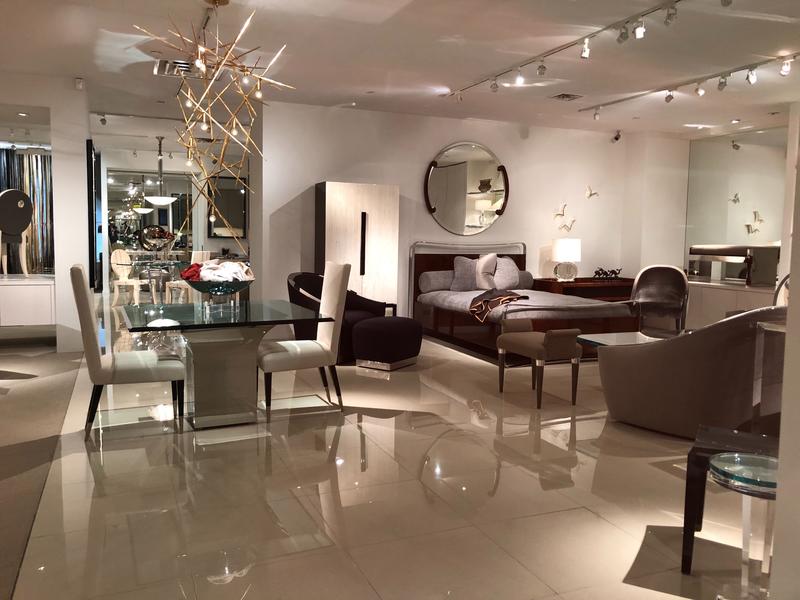 Among the top 20 unsecured creditors are several employees, including CEO Richard Chilcott (owed more than $2 million), Lewis (owed $366,000), and Chilcott's assistant Nancy Preller (owed almost $33,000). Other creditors include landlords—490 Oak Street Properties in Inglewood, California, for its factory and headquarters, and the D&D Building in New York—as well as tax agencies in New York State, California and Florida; credit card companies; and suppliers and service providers. The company's debts to those top 20 unsecured creditors exceed $5 million.
"In the last two years, the industry, and consequently [our] business, has been more erratic, with more peaks and valleys, as compared to historical activity," wrote Chilcott in a supplemental declaration filed on April 16. In the document, he outlined how management had made attempts to cut operating costs, including the closure of its Dallas showroom in 2017 (in favor of a multi-line showroom) and its Chicago showroom in 2018 (in favor of an outside sales strategy). The move into a new Los Angeles showroom, also in 2018—heralded as a new flagship in the heart of the La Cienega Design District—was also an effort to downsize: from 8,600 square feet to 4,000 square feet. The company still operates its showrooms in Los Angeles, New York and London, and is represented in 16 cities in 11 countries.
The declaration also detailed the company's ongoing attempts to downsize its factory, which currently occupies 76,000 square feet. The company "has identified new locations in the 35,000 square foot range" that will reduce monthly rents "while still leaving capacity, through operational efficiencies, for growth," wrote Chilcott. Though the document noted that the company is "poised for an effective turnaround," bankruptcy will help "to pay accrued liabilities, which increased while the Debtor was making its operational changes, over time."
Chilcott indicates that one of the company's key growth areas in 2019 and beyond is contract manufacturing: "[Our] management recognized the need for change and optimization back in 2015 and modified the … business model to begin manufacturing not only for [J. Robert Scott], but to leverage the [company's] manufacturing capabilities to produce for other design trade brands."
Lewis founded J. Robert Scott in 1972, and remains the company's president and creative mastermind. Since its inception, the company has patented more than 150 of her designs; she has also received a utility patent for a unique ombré finish process. The company's products are manufactured by hand, and its factory is known for both its custom capabilities and its use of traditional, often labor-intensive techniques.

Chilcott joined J. Robert Scott as COO in 2009, and was named CEO in 2014. "Working closely with me for these past five years, Richard has distinguished himself as a creative partner in both the launch of new textiles collections, and the introduction of new furniture items," said Lewis in a statement at the time of his appointment. "His business acumen and his appreciation of the J. Robert Scott aesthetic give me great confidence and security in his leadership."
At press time, representatives from J. Robert Scott had not responded to requests for comment.