Get back to regularly scheduled programming this fall with a packed roster of industry events. From Maison&Objet to What's New What's Next, read on for BOH's monthly calendar highlights, including conferences, trade shows and design discussions.
Paris Design Week and Maison&Objet
Paris | September 7–16
Paris Design Week returns with a theme of "Enjoy," which explores extravagance and boldness. The festival's largest event, Maison&Objet, from September 7 to 11 in the Paris Nord Villepinte exhibition center, will feature more than 3,000 brands. This year, the rest of the events will take place in neighborhoods throughout the City of Light, including Quartier de l'Opéra, Place de la Concorde, Étoile, The Marais, Bastille and the new Palais-Royal–Place des Victoires–Pigalle district. Programming is organized in partnership with Galerie Joseph and Acumen magazine, which will share content via their social media platforms. For more info, click here.
Courtesy of Maison & Objet
8th Annual River North Design District Fall Gallery Walk
Chicago | September 8
Presented by Daniel Kinkade Fine Art, the River North Design District is back. The walk will cover 19 locations and various showrooms with special events throughout Chicago's River North neighborhood, featuring 26 artists and 17 vignettes by designers including Candace Griffin, Joy Williams and Sarah Goesling that will be on display until October 10. For more info, click here.
London Design Festival
London | September 16–24
The London Design Festival celebrates its 21st anniversary with installations, exhibitions and landmark projects from leading designers and architects across the capital. The London Design Fair, the festival's largest, four-day event, will be taking place from September 21 to 24 in The Truman Brewery in East London. The fair will feature hundreds of exhibiting brands from more than 40 countries, showcasing furniture, collectable design, lighting, materials and installations. Programming will include conversations about designing for hybridized homes and panels with designers discussing the latest trends and issues in the industry. For more info, click here.
Fall Market at AmericasMart
Atlanta | September 18–20
Andmore's Fall Market at AmericasMart Atlanta is a three-day sourcing and buying event that will provide access to more than 350 regular showrooms, in addition to more than 80 market-only showrooms, encompassing gift and home merchandise across indoor and outdoor furniture, lighting, accents, rugs, tabletop and more. Outdoor Design Days, presented by Casual Market Atlanta and co-hosted by the International Casual Furnishings Association, will run at the same time and offer product-sourcing moments for poolside, patio and porch accessories from 50 showrooms. For more info, click here.
Modern Living Symposium
Falmouth, Massachusetts | September 19–20
Hosted by the owners of Paragon Landscape Construction on Cape Cod, this conference aims to provide relevant data and innovative tools from industry experts through lectures and hands-on workshops. Topics that will be covered include the science behind biophilic design, what climate change means for coastal resiliency, and garden cultivation and perennial management. For more info, click here.
What's New, What's Next at NYDC
New York | September 20
The 15th annual What's New, What's Next event at the New York Design Center returns this year, exploring the latest ideas, designs, materials and products in the industry. This year's market will feature panels with industry leaders Thom Filicia and Bobby McAlpine and introductions from the likes of Ralph Lauren Home, Benjamin Moore, House of Hackney and Brown Jordan. For more info, click here.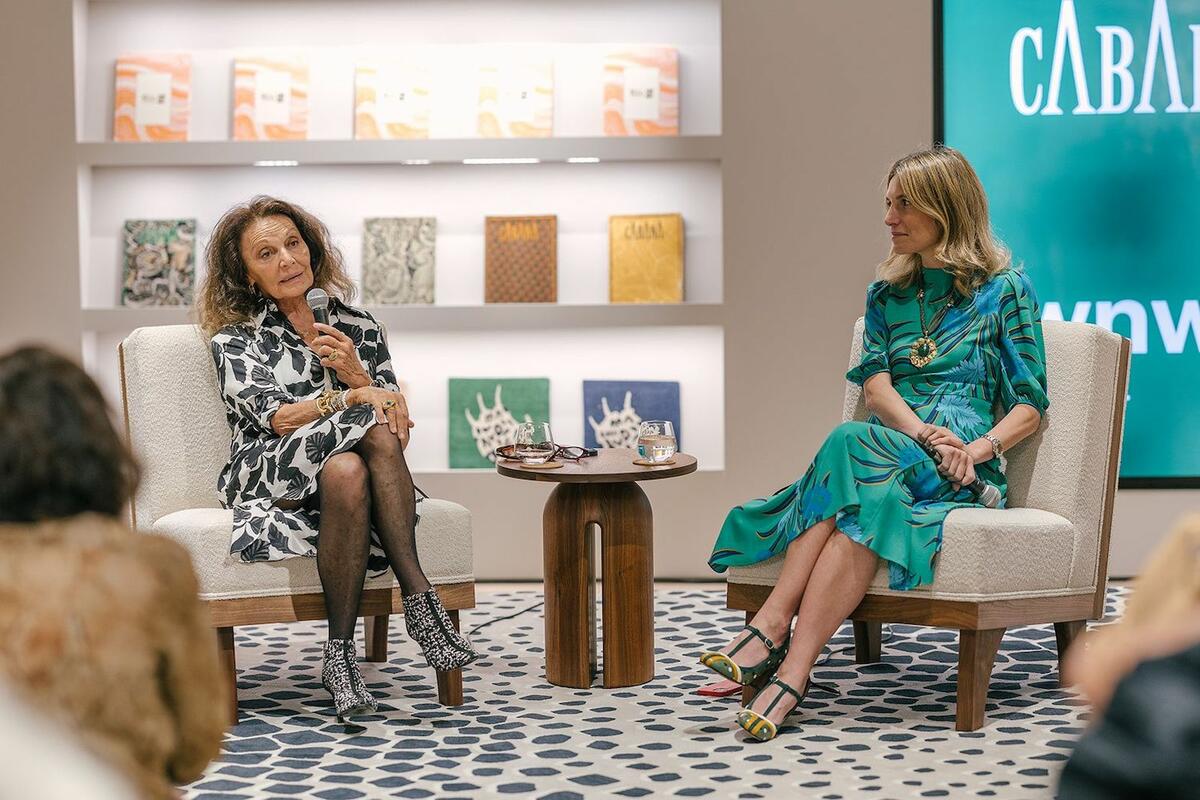 Kevin Lau for Business of Home
Black Interior Designers Conference
Los Angeles | September 20–23
After a three-year break, the Black Interior Designers Conference is back—and will be expanding its presence to the West Coast. Hosted at the 1 Hotel West Hollywood, the conference will feature networking and team-building opportunities, and panel discussions with designers including Adair Curtis, Alvin Wayne, Brigette Romanek, Carmeon Hamilton, Cheryl Luckett, Monet Masters, Shavonda Gardner, Swati Goorha and Tavia Forbes. For more info, click here.
Brussels Design Market
Brussels | September 23–24
Brussels Design Market is one of the largest markets in Europe and will feature 150 vintage dealers and 40 contemporary designers this September. The show will feature a range of high-quality 20th century vintage pieces from Scandinavia, Italy and America, and will also showcase a special curation of established and emerging designers in Belgium called For the Now. For more info, click here.
Fall Market at the Pacific Design Center
Los Angeles | September 27
This fall, the Pacific Design Center will host a one-day market where attendees can explore the latest showroom collections and connect with industry trailblazers about the convergence of business and design. Programming includes keynote presentations from Timothy Corrigan and David Netto, as well as a panel on how to be a better boss moderated by Business of Home's editor in chief Kaitlin Petersen and featuring designers Amy Sklar, Linda Hayslett and Huma Sulaiman, and Thibaut's chief marketing officer Alexandra O'Hare. For more info, click here.
For more events, check out the BOH calendar here.
Homepage image: The PDC will host will host a one-day fall market on September 27 | Courtesy of the Pacific Design Center