After more than a decade at the helm of her firm, Los Angeles–based designer Huma Sulaiman found herself saddled with a talented but challenging employee who left her stressed and distracted. Learning to deal with the situation allowed her to step into the next phase of her business with a renewed sense of her key values.
"Mentoring junior staff" was a core responsibility on a job description you recently posted. When did you start thinking about mentorship as an essential quality in a leader at your firm?
To have a successful studio, you have to make everybody feel like part of the whole. To me, the only way to do that is to make them feel like it's theirs too, and the way to do that is to help them understand what the business is and how it's done. Even though mentorship was always a key part of how I wanted to develop my team, I wasn't consciously thinking about it. But as I'm growing, I'm learning that the only way I can empower my team is if everybody is on the same page.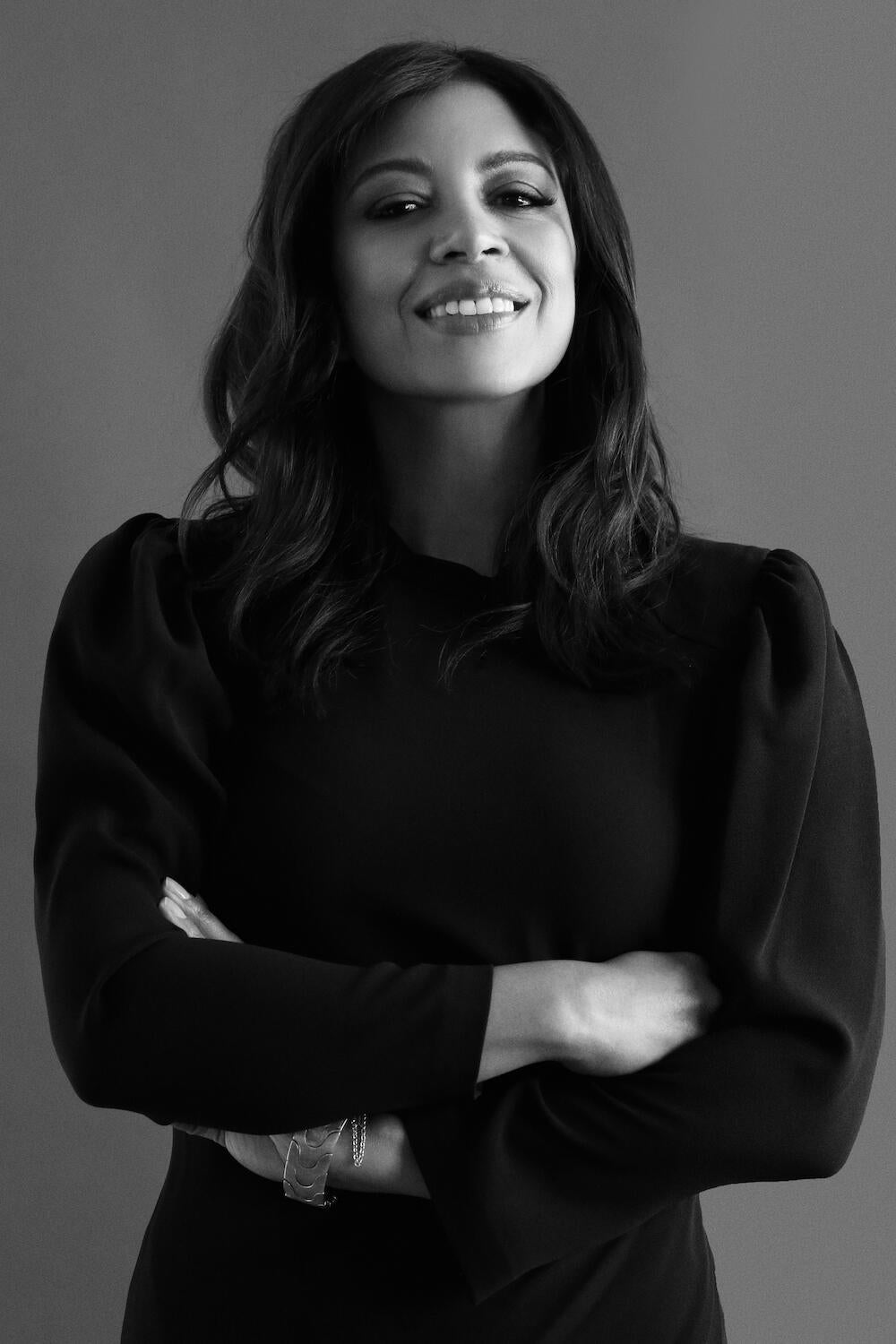 What does that require?
In my employee handbook, I outline three fundamentals: You have to be humble, hungry and kind. I think all entrepreneurs need these qualities, and I try to instill them in my team. If you're not humble, there's no way for you to learn. You may know a lot, but you still have more to understand. Being hungry is about constantly wanting to learn things. And you have to be kind, because if you're going to work in an environment and you're not nice to people, that's not a space that works. Right now we are a team of four, so I connect with everyone directly, and those values pass through me. But as we grow, that's when they can get lost. That's why it's important to have those core team members who know your values: They're going to pass that on. It's a chain effect.
I recently filled that position you saw posted—someone who will report directly to me. I'm trying to create a structure where it will be me talking to my senior designer, and then that person funneling to the rest. That's why the mentorship piece was written specifically there—if I'm going to remove myself from day-to-day things, I need the person who's going to talk to everybody to have that same attitude. One of my interview questions was, "How do you motivate team members? How do you assign them work, and how do you make sure that they are following through?" And the person I hired, it was because I liked his approach to that guiding role.
How did you know you wanted that specific dynamic?
I have grown by leaps and bounds by having an employee who was very difficult. It was a junior team member who was extremely talented, and who I thought would grow into my right-hand person. She was fresh out of school, with no experience working at a design firm, so I spent a lot of time trying to guide her. But she had a sense of entitlement. It took me reading a lot of books before I finally realized that, if you don't have the right attitude, it doesn't matter how talented you are.
How did books shape your thinking and approach?
Someone suggested that I read Extreme Ownership by Jocko Willink. He's a [retired] Navy SEAL, and his whole thing is: You have to own whatever you're doing. It was helpful for me in this situation because it made me realize that as the owner of this firm, I can tell this person, "Hey, I need this from you." She would often respond by blaming somebody else, or saying, "Why are you asking me this? Don't you trust me?" Those types of questions made me feel very awkward and uncomfortable; it's funny how obvious that is, but the book was a good reminder that this is my business, and I can ask, "Hey, what happened to this thing that I've asked you to do?"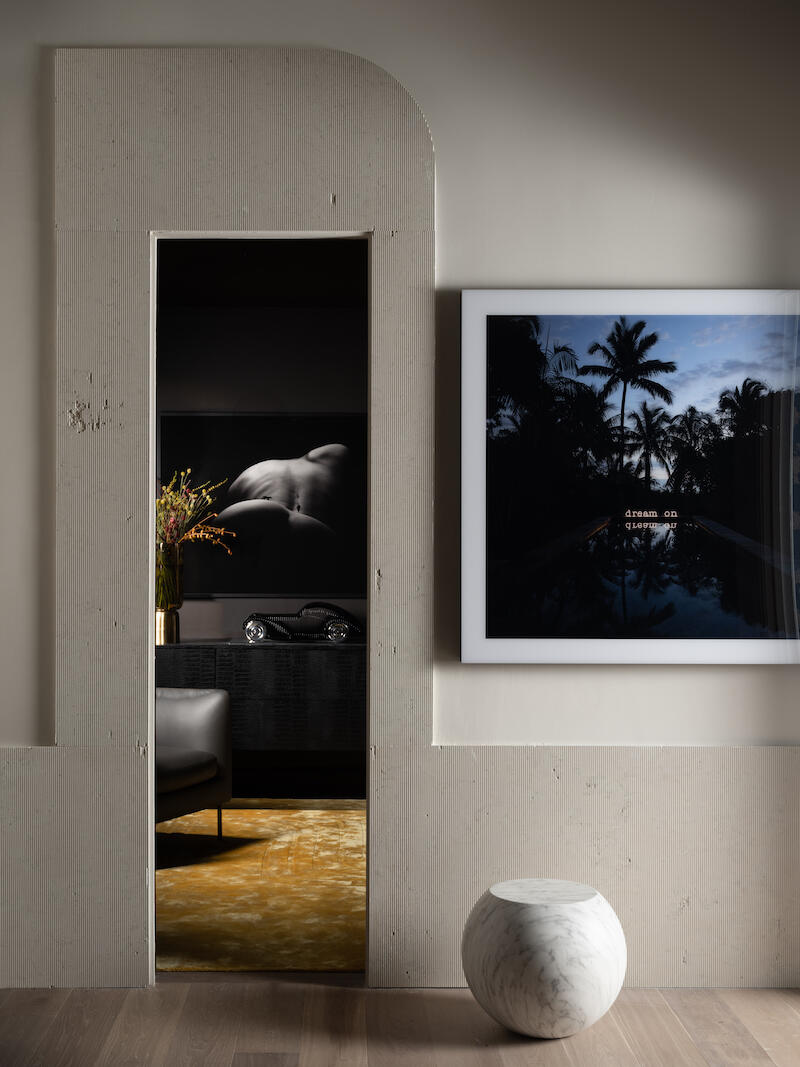 Another book that was great for me is Unreasonable Hospitality by Will Guidara, who was a manager at the restaurant Eleven Madison Park in New York. I feel like our industry is hospitality, too—we are servicing our clients, and you have to give the best service, because repeat clients and word-of-mouth referrals are the biggest sources of business. The book isn't necessarily just for a restaurant business—it's for anybody who is thinking about how to make their client feel important. After reading that, I realized 
I could do more.
More in what way?
He gives examples, like a family who wanted to see snow while they were in New York, so he arranged for a sledding event for them after dinner. There was another couple who was really worried about the meter for the car, so somebody at the restaurant took care of that for them. He was really thinking out of the box. It's not his team's duty to [put money in] somebody's meter. I thought I was giving my clients great service, but I realized there's probably more I can do. People like to feel special and to feel like they've been taken care of.
How does something like that trickle down into the values you're instilling in your team?
When the team sees that this is how we treat our clients, that is also how we treat each other. We speak kindly and have a great environment. And when everybody is working well together, that resonates with the client. After reading those books, I realized I had to let that person go—it was the first time I did that in my 13 years in business—because it was really affecting me mentally. It was a lot of stress, and a lot of, "Oh, my gosh, what is she going to say now?" until I was worrying about that more than the work.
Does your business feel different now, or do you feel different in it?
You know the book about taking ownership? I'll own it: What I didn't do as a leader was put an end to it earlier. I let it happen, and it hurt my business because I dedicated so much time to that situation that I could have spent on other employees or other projects. But that experience also brought me so much growth. It was painful, but it has given me so much wisdom, not to mention clarity about what I really need to be looking for, and what I'm supposed to do as a leader.
Homepage image: Suleiman outfitted an expansive, Parisian-inspired primary bathroom with plastered walls and fluted Perlato marble details, with richly veined Verde Levanto marble on the countertop and tub for heightened glamour | Joe Kramm