Fall is in full swing with plenty of new showrooms popping up across the U.S. In our monthly roundup, Business of Home gathers all the expansions and openings to have on your radar.
SHOWROOM SPOTLIGHT: Holly Hunt opens flagship space in Los Angeles
After almost four decades of serving luxury design clientele, Holly Hunt opened a new stand-alone showroom in Los Angeles in addition to its location at the Pacific Design Center. Located in the Sycamore District and designed in collaboration with L.A.–based architecture firm Johnston Marklee, the 20,000-square-foot warehouse includes two free-standing villas within the building's concrete shell that balance the brand's trademark luxury with an industrial backdrop. The showroom itself is nestled in a neighborhood surrounded by a lively mix of creative brands—a key selling point for the brand. "We have a very deep-rooted history with Los Angeles. We opened our first showroom at the PDC in 2005, so [the city] has always been a hugely important territory for us," says Holly Hunt president Marc Szafran. "It's a cultural hub with all the art, fashion, music, design and films. I think it is important for Holly Hunt as a brand to be in the center of all that creative energy as well, so that's really what pushed us to open the showroom."
Expressing the Holly Hunt brand in multiple locations within a city is nothing new for the company, which has long operated two showrooms within a block of each other in New York: a more traditional space at the D&D Building and a sprawling ground-floor footprint at the nearby A&D Building that complement each other. Unlike that pair, Holly Hunt's sixth-floor space at the PDC primarily offers textiles, and Szafran explains that having a second, bigger showroom will allow the brand to better serve designers in Los Angeles. "Now we have two footprints in L.A.—the first one that's focused on soft goods, textiles and wallcoverings, and this new flagship that showcases our larger portfolio of furniture, lighting, art and accessories," he says.
The Los Angeles location was created as its own destination for the market, and inspired by the neighborhood and the building's architecture. "We kept all of the original framework of the 1940s-era industrial warehouse," says Szafran. "It allowed Joannah Kornak, our executive creative director, to play with the scale and balance of this raw industrial space combined with a beautiful refined Holly Hunt. In the end, we got to capture two sides of L.A.'s architectural landscape: the gritty, urban back lots and the sprawling industrial warehouses mixed with grand Hollywood interiors and the sophistication of modern L.A. aesthetic."
The showroom features a 24-foot Vladimir Kagan Omnibus sofa anchoring the entry area, which was customized to match the scale and stature of a typical luxury residence in L.A., according to Szafran. New and innovative works from existing and emerging artists and special one-off pieces are also available to customers. "I think this showroom reflects that we don't rest on our laurels," says Szafran. "Holly [has always said], 'Never let best get in the way of better.' I think this showroom expresses that."
945 North Highland Avenue, Suite 100, Los Angeles
CALIFORNIA
Los Angeles–based design firm CarbonShack will open its first showroom on Thursday. The space will offer home products made within a 300 to 400 mile radius, including lighting, textiles, decorative tiles, cabinetry, furniture, accessories, woodwork and metalwork that celebrate nature and were manufactured with a focus on minimizing environmental impacts.
715 Cypress Avenue, Los Angeles
Interior design firm Honeycomb Home Design expanded its business with a brick-and-mortar location on California's central coast. The 1,800-square-foot space showcases the proprietary Honey Cabinetry lines with exclusive finishes, including a semicustom line and custom line made of plywood that offers soft-close, full-extension and dovetail-drawer-box details.

132 West Branch Street, Arroyo Grande
Hi-fi luxury console brand Wrensilva opened its first flagship showroom in Los Angeles. Located in West Hollywood's design district, the one-story residential building offers customers a premium soundscape to experience the brand's heirloom-quality consoles, including the M1, The Standard and the compact Loft models. The showroom will also be home to the Wrensilva Design Trade Program, with new product options available exclusively to design professionals.
8625 Melrose Avenue, West Hollywood
New York–based direct-to-consumer furniture and lifestyle brand Burrow opened its first permanent location on the West Coast. This is the third of 10 new showrooms Burrow plans to open in the next two years, offering furniture in bright oatmeal and ivory fabrics with light wood finishes. Customers can browse vignettes of modular seating collections that feature the brand's signature sofas, armchairs and accent chairs, and explore the bedroom collection and easy-to-hang wall shelves.

145 South La Brea Avenue, Los Angeles
ILLINOIS
Custom furniture retailer Toms Price Home opened a flagship showroom in Chicago's Oak Brook Court Shopping Center, offering compartmentalized luxury furniture vignettes as well as rugs, carpeting, lighting, mattresses and decorative accessories. The new 32,000-square-foot space is also home to a rug studio and lighting gallery featuring Houston-based lighting brand Visual Comfort, the first of its kind in a retail furniture store in the country.
1500 16th Street, Suite 3, Oak Brook
Interior and furniture design house Studio 6F opened a new studio in Chicago's Bucktown. The 5,000-square-foot shop showcases a curated collection of vintage furnishings alongside pieces from founder and designer Gil Melott's eponymous furniture brand.

1834 West North Avenue, Chicago
NEW YORK
Lighting manufacturer In Common With announced the opening of a studio in Brooklyn. Located in the Gowanus neighborhood, the 3,500-square-foot showroom and production space will feature a new lighting collection that uses classic Venetian glassmaking techniques called Flora, designed by In Common With and local designer Sophie Lou Jacobsen.
124 9th Street, Brooklyn
Brooklyn-based furniture store Form Atelier opened a new gallery in Tribeca. The space carries modern 20th century design pieces as well as accessories from lesser-known makers, including an Edo period Japanese ikebana basket and an early Isamu Noguchi Akari light sculpture.
51 White Street, New York
British interiors, fashion and lifestyle brand House of Hackney opened a showroom in the New York Design Center. An ode to the brand's unique maximalist style, the 2,000-square-foot space on the ninth floor showcases its collection of wallpaper, fabric, paint, tiles and home accessories.
New York Design Center, 200 Lexington Avenue, Suite 909, New York
Home furnishings company Surya unveiled a permanent showroom in Manhattan during the Home Fashions Market. The 4,500-square-foot space in the New York MarketCenter features an assortment of machine-woven rugs from the Hassler and La Boheme collections, washable rugs from the Lykke collection, hand-made rugs, performance rugs and outdoor rugs, as well as indoor and outdoor pillows, cushions and poufs.

New York MarketCenter, 230 Fifth Avenue, Suite 1503
Luxury design and contemporary furniture marketplace The Invisible Collection debuted its first U.S. showroom in the Upper East Side. The Townhouse, a 1,752-square-foot space curated by Lisbon-based multidisciplinary design studio Garcé & Dimofski, features furniture and collectible pieces from contemporary designers like Pierre Augustin-Rose, Charles Zana and Laura Gonzalez while acting as a salon for creatives from Chanel's Métiers d'Art.
24 East 64th Street, New York
Interior design studio Robert McKinley opened a new bungalow available for rental in Montauk called Seaview, where everything—including the house—is for sale. The 2,000-square-foot property sleeps eight people and is a continuation of the firm's shoppable design destinations, featuring a new coffee table from Monea and the recently launched furniture and lighting collection from Studio Robert McKinley. Brass hardware by Emtek, furniture by EQ3 and art from Ayan Farah, Claes Oldenburg, Jack Greer and more are also on display.
57 Seaview Avenue, Montauk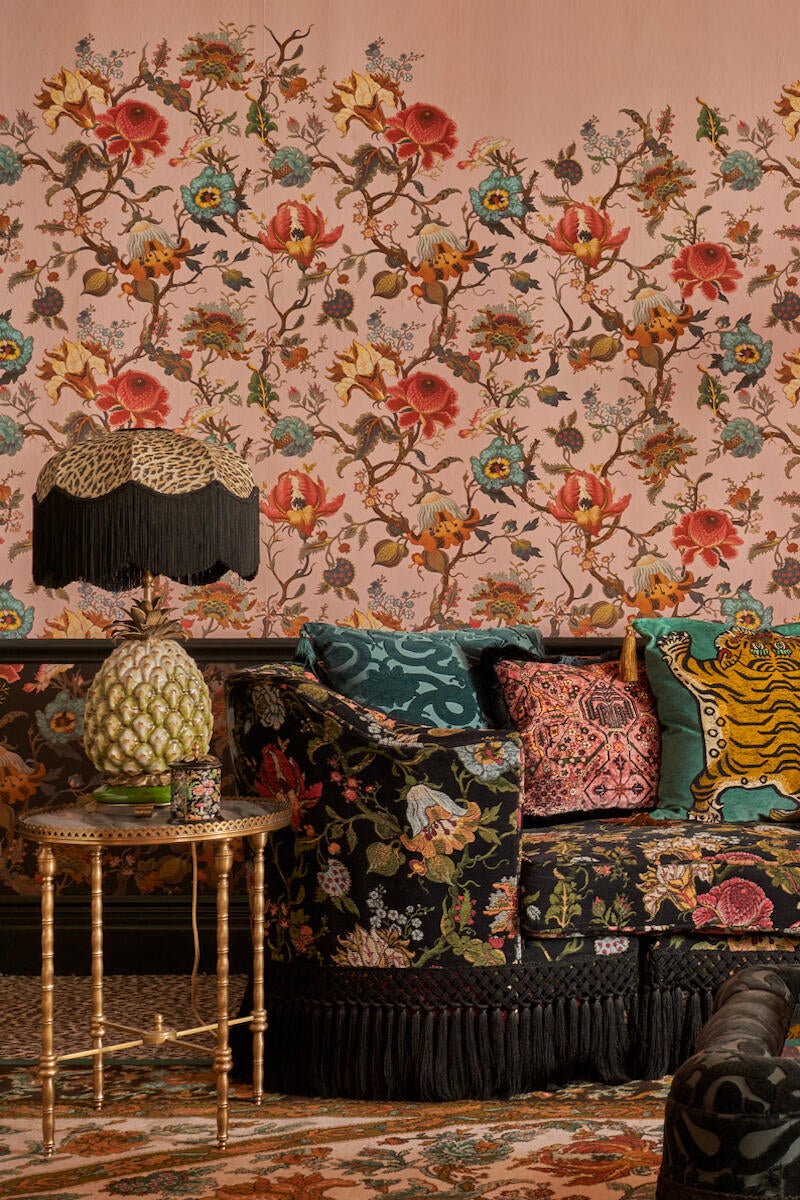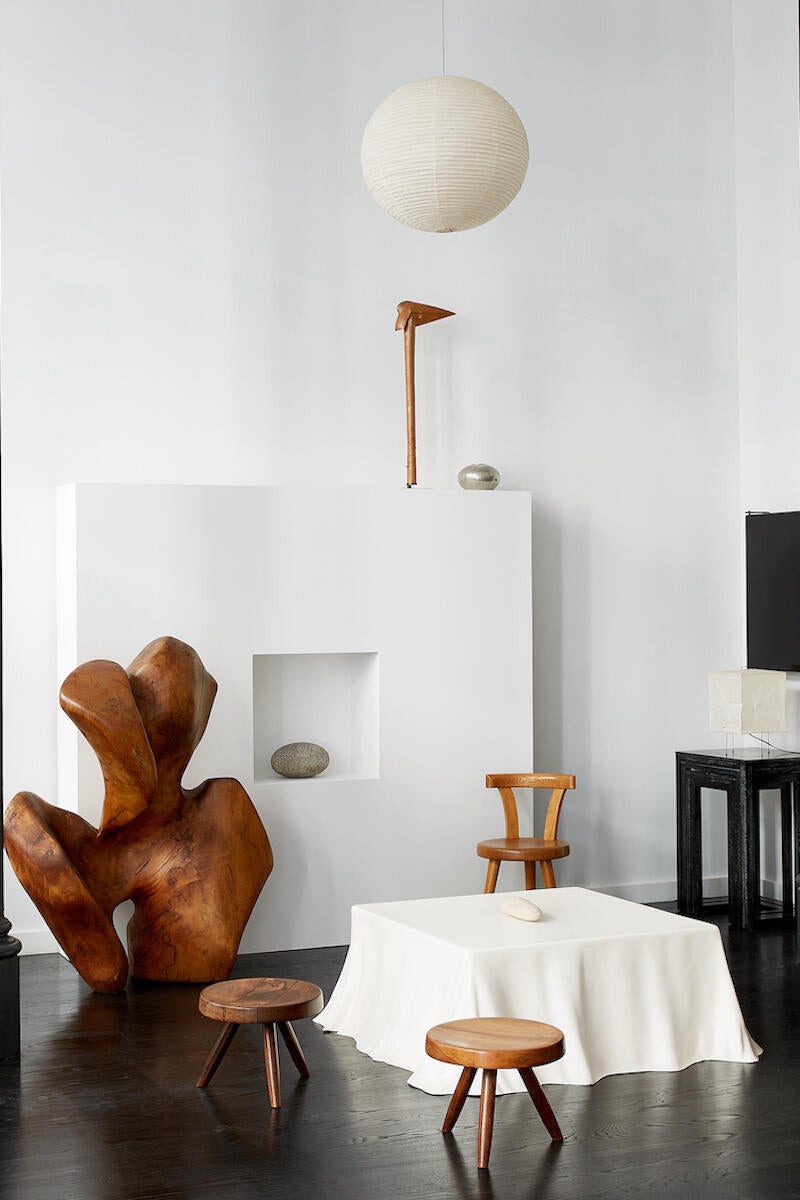 WASHINGTON, D.C.
Custom design studio Unique Kitchens & Baths and residential interiors company StorieCollective collaborated to open a new showroom in Georgetown. The space features drawers and hardware, including a custom cabinet collection designed by Tanya Smith-Shiflett, owner of Unique Kitchens & Baths, and Sara Swabb, founder of StorieCollective. Also on offer is an assortment of vintage and modern pieces from StorieCollective, including scented and taper candles and a holiday entertaining collection.
1506 Wisconsin Avenue, NW
INTERNATIONAL
American design house Schumacher returned to its French roots to open a new showroom in Paris. Located in the heart of Saint-Germain-des-Prés, the space allows designers to explore Schumacher's wallpapers, prints, wovens, embroideries and trimmings, including an extensive catalog of 14,000 fabrics and wallpapers featuring toiles, chinoiseries, graphics, florals and jacquards.
9 Rue Jacob, Paris, France
French lighting designer and manufacturer Designheure opened its first showroom in Paris. The 1,776-square-foot gallery located on 16 Rue de Lancry presents the full range of the company's collections, including lamps and sconces. An on-site studio provides customers the ability to adjust the size of the lighting fixtures for specific layouts.

16 Rue de Lancry, Paris
Italian furniture manufacturer Porro opened a new showroom in London at British designer Tom Dixon's Coal Office building in the King's Cross area north of the city. The space will feature the brand's custom furniture, including designer Nicola Gallizia's Lullaby armchair and Piero Lissoni's Offshore dresser, tables and customizable storage wardrobe and dressing room system.
1 Bagley Walk, King's Cross, London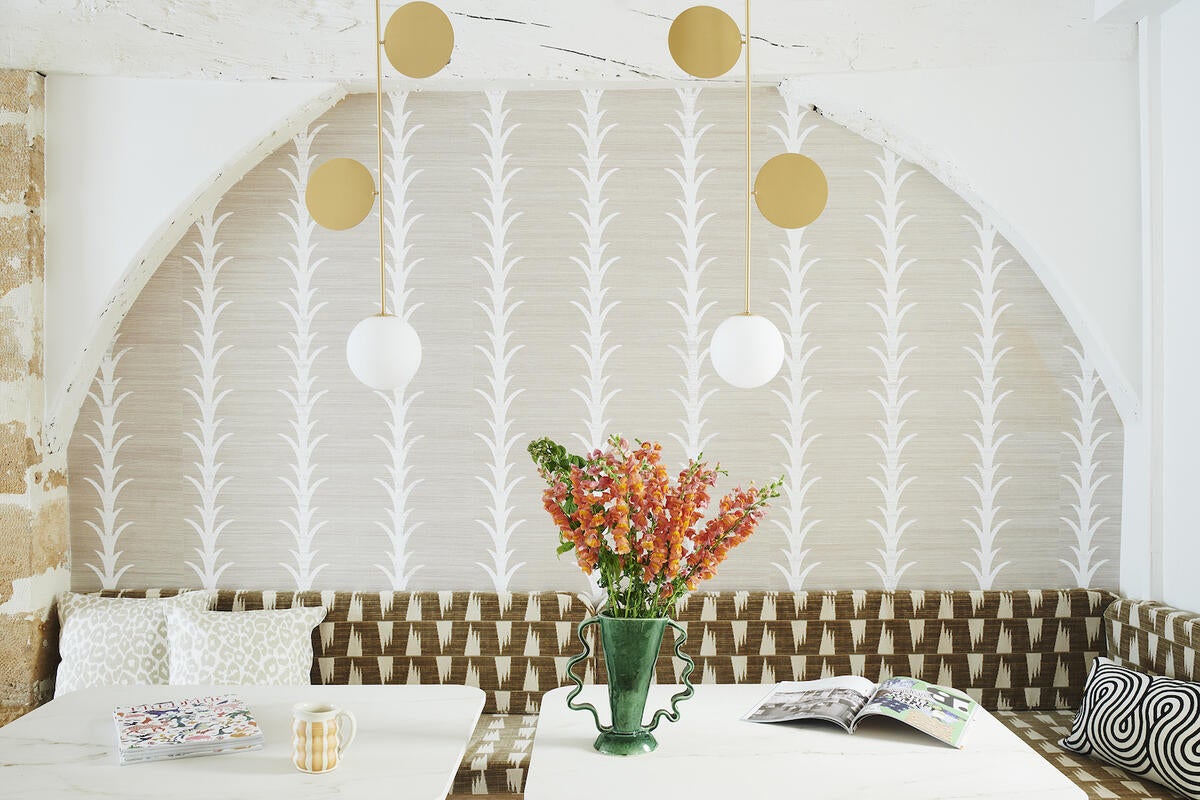 Homepage image: Inside one of the two Holly Hunt villas at the Los Angeles showroom | Courtesy of The Ingalls