Add another talent to Holly Hunt's already lengthy list: perfect timing. After 30 years dedicated to building up a struggling showroom business into an industry fixture, Hunt finally sold her namesake company to Knoll for $95 million in 2014. She stayed around to oversee it for a few years more but decided to depart the brand after identifying the perfect leader to take the reins: industry veteran Marc Szafran. Hunt finally stepped aside in—wait for it—February 2020, just in time for Szafran to spend his first weeks on the job shutting down showrooms all across the country in response to a catastrophic global pandemic.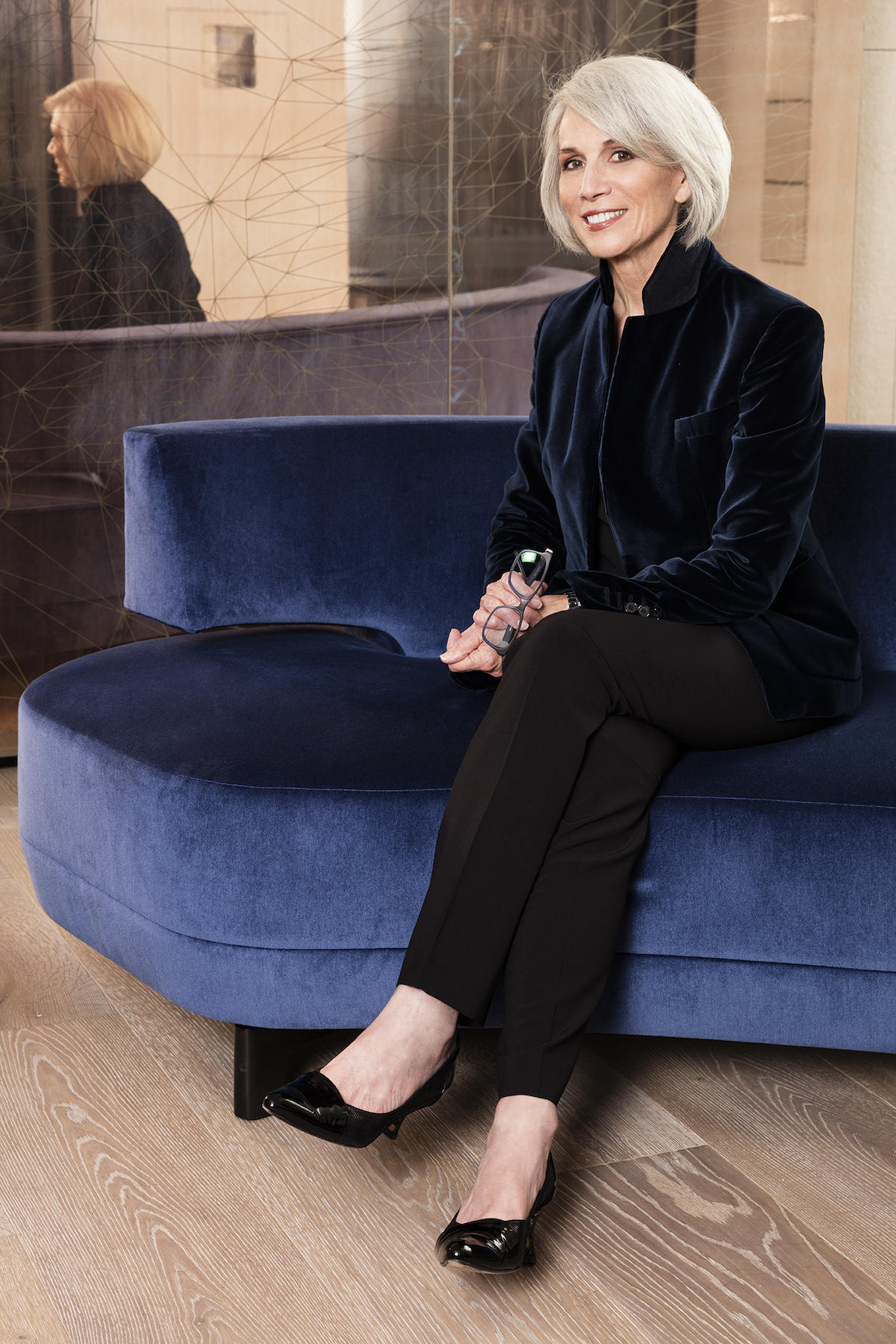 Courtesy of House of Hunt
In the end, it turned out well for Szafran (Holly Hunt is coming off its best financial quarter in history) and for Hunt herself too. Last year, along with architect Neil Zuleta, she launched a business called House of Hunt—a design studio that does everything from interiors to real estate projects to a line of furniture soon to debut at (where else?) Holly Hunt. It's a work in progress, but Hunt wouldn't have it any other way.
"It started very much like I started the first time. There was no big hairy plan when I started Holly Hunt," she tells host Dennis Scully on the latest episode of The Business of Home Podcast. "It was kind of an escape plan; I had gotten a divorce, I had three kids, I needed a job. [The new studio] was an escape too … You start it, you see where it goes and then you start making plans."
On this episode of the show, Hunt describes what it's like to be a designer after spending so many years on the showroom side of the equation. Despite now being focused on the day-to-day operation of a bustling small studio, she remains a keen industry observer. Throughout the podcast, she weighs in on the hot topics of the day, ranging from pricing transparency to the rise of Italian manufacturers to the heated competition between retail and trade brands. She also recounts a few so-called "Holly-isms"—little nuggets of wisdom she once used to motivate her showroom staff.
"My favorite one, and the one that everybody quotes, is 'Never let best get in the way of better,'" she states. "It means exactly what it says: If you start believing your own publicity, and believing your success and slowing down, it's over."
Listen to the show below. If you like what you hear, subscribe on Apple Podcasts or Spotify. This episode was sponsored by Thibaut and Hartmann&Forbes.