Even the auction houses seem to be enjoying summer travel abroad. The upcoming season is introducing collections from around the globe, featuring works by Chinese master Pu Ru, French Sèvres vases and more. The best part? You can bid on these worldly items from home.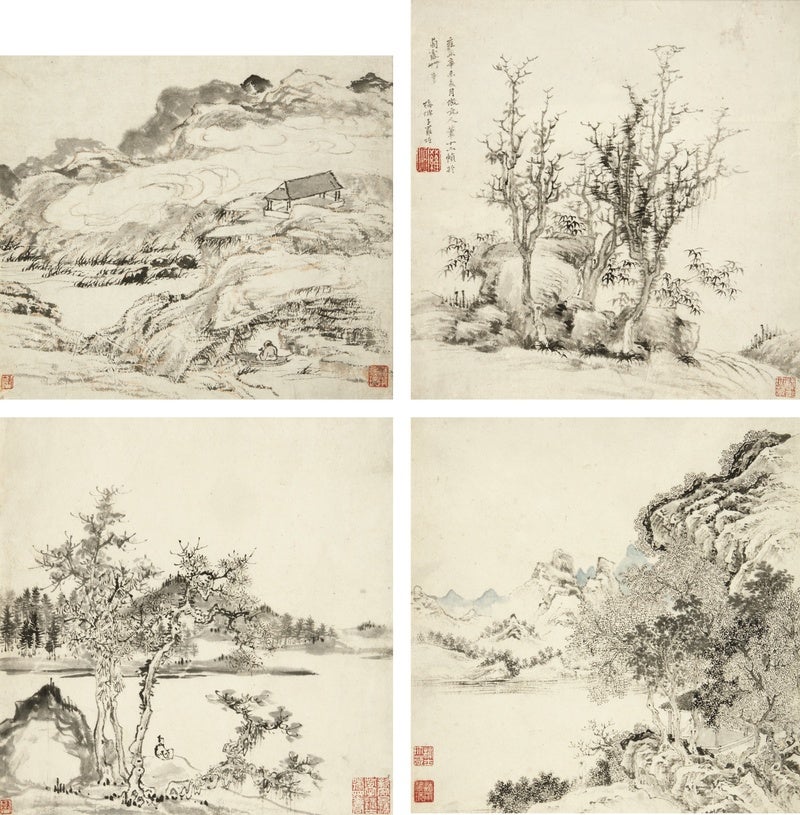 Asian Arts
The fall edition of Freeman's semi-annual Asian Art sale opens for bids on September 9. Chinese artwork by Pu Ru, Fan Zeng and Liu Dan, in addition to a rare collection of Song to Ming Dynasty ceramics, surface as highlights among the nearly 600 lots. The Philadelphia-based auction also includes a vast array of Chinese, Japanese, Korean, Indian and Southeast Asian fine and decorative arts.
More than 200 Chinese hanging scrolls, handscrolls, fan leaves and albums make up the catalog of the Fine Classical Chinese Paintings & Calligraphy, set for September 14 at Sotheby's New York. Sourced from private collections, the beautifully crafted works on paper include pieces by Dong Qichang, Wang Hui, Shen Zongjing and He Shaoji, along with modern artists Huang Binhong, Wu Hufan, Zhang Daqian, Xie Zhiliu and Chen Peiqiu.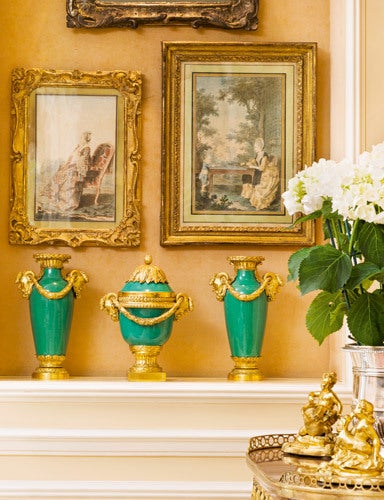 French Works
Members of the Dillée family, a renowned legacy of specialists in the French market, first introduced their private collections to the auctions market earlier this year. Now, Sotheby's Paris presents the unnamed wife of expert Jean-Pierre Dillée's long-assembled collection of French 18th century drawings and decorative arts, notably in her favored shade of subdued green. Highlights of September 14's L'Élegance Intemporelle, Paris, Rive-Gauche auction include a set of porcelain Sèvres vases and a pair of chenets from Versailles that previously belonged to King Louis XVI.
American Collections
Come September 26, Sotheby's will host THE COLLECTION OF EDWARD ALBEE, a compilation by the Tony Award-winning playwright. Recognized as redefining postwar theater, Albee was an avid art collector, consistently rotating 100-plus pieces around his Tribeca loft. The collection reveals a new side of Albee's creative mind, and all proceeds from the auction benefit THE EDWARD F. ALBEE FOUNDATION, which supports residencies for writers and visual artists in Montauk, New York.