It was the aughts, and it was springtime on the internet. Tools like Blogger, Wordpress and Issuu had democratized the power of the press—with minimal experience, anyone could start a publication online. Into this fertile soil, unique design sites sprang up and quickly grew sizable audiences: Lonny, Matchbook, High Gloss, Rue, Design*Sponge and Design Milk, to name a few (of thousands).
A decade passed, and a lot changed. The rise of social media has rewritten the rules of the attention economy. Billions of dollars are spent on online marketing, and it's increasingly difficult for independent voices to break through. Many of the aughts design blogs have faded away—and those that remain face an increasingly tough landscape. Earlier this year, Design*Sponge founder Grace Bonney announced her site would be shutting down, citing the financial pressure of paying her staff fairly, coupled with a reluctance to pursue venture capital funding.
The same pressures were weighing on Jaime Derringer, the founder of Design Milk, but she came to a different conclusion. Earlier this year, the site announced it had been acquired by Ahalife, a publicly traded e-commerce company (meaning fans of Design Milk can now literally buy stock in it) with roots in the luxury market. Business of Home spoke to Derringer and the CEO of Ahalife, Robert Mancini, about why the move was right for both companies, what it says about the worlds of e-commerce and design, and why the deal will allow Design Milk to flourish for another decade.
Getting in on the ground floor
Derringer started Design Milk in 2006. At the time, she was working a day job and kicking around the internet, looking for a new sofa. One thing led to another and, like a lot of people in 2006, she found herself opening up a Blogger account. It started as an informal place to share design finds, but quickly morphed into something more professional—Design Milk had only been in operation for a year or so before Derringer was approached by her first advertiser.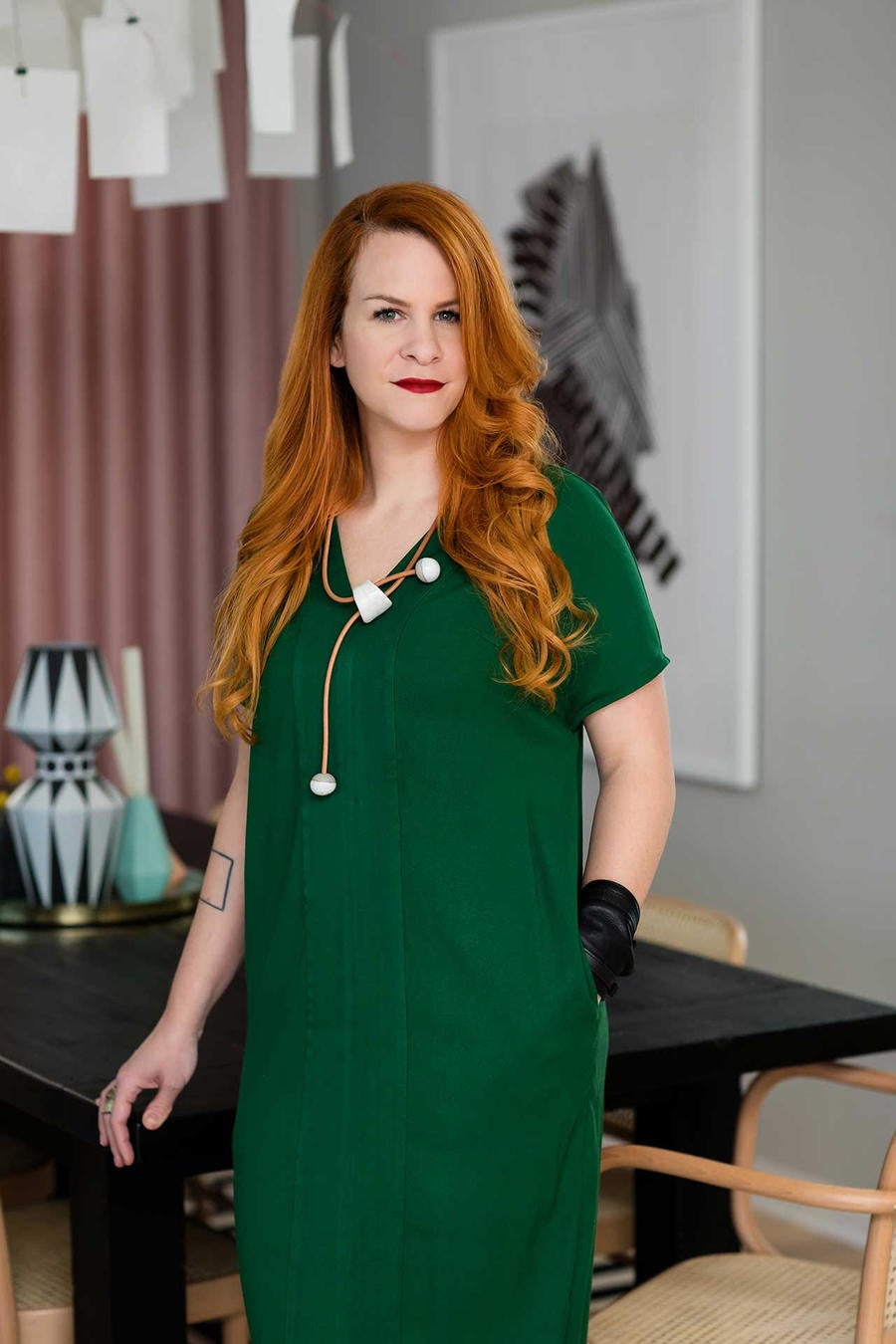 In 2008, the site got an injection of rocket fuel. Google Reader, at the time the most popular RSS feed aggregator, listed Design Milk as a recommended follow for design enthusiasts. New users to the platform (and there were millions), were exposed to Derringer's content almost by default. "Whoever at Google made that decision, I'd like to give them a hug," says Derringer with a laugh. At the peak of the RSS feed era (RIP), Design Milk had 800,000 followers to its feed. Derringer quit her day job in 2009 to focus full-time on her site.
Though the Google Reader bump was somewhat happenstance, the lesson wasn't lost on Derringer: When the internet starts moving in a new direction, jump on board. "I've always been an internet junkie. As things were changing, I was always trying to be at the forefront," she says. "I joined new things first so I could be an early adopter. If you get in on the ground floor, you're more likely to grow quickly if things take off."
Due to Derringer's efforts, Design Milk was a recommended follow on Twitter and Google Plus (RIP). She was quick to tap into Instagram as well, and has 2.9 million followers to show for it (by contrast, House Beautiful has 2.3 million). "I want to be where my readers are," Derringer says. "If they go to Instagram, I want to be there. If they go to Facebook, I want to be there. Wherever the next place they go is, I want to be there too."
Building up and burning out
Around 2012, Derringer began taking on sponsored posts, and the format quickly became her largest revenue stream, funding the growth of the site and the hiring of a small team. While some sites struggle to maintain a strong voice with the integration of paid content, Derringer treats the subject simply and frankly: "We have a specific aesthetic and don't feel comfortable writing about things we're not interested in," she says. "And if it's off-brand, our audience knows. We don't want people to have an icky feeling when they visit our site—we care deeply about the design community and we've built this thing that's pretty awesome; we wouldn't ever want to jeopardize that for a couple thousand dollars."
Derringer's appreciation for the practicalities of business may have kept Design Milk afloat while other design blogs foundered. While some bloggers retired to focus on their personal lives, or grew uncomfortable with the evolution of their creations from personal hobby to business, Derringer was always clear that she wanted Design Milk to grow and be profitable. "It's not the driver, it's not why I do it, but it's still an important part of this," says Derringer. "I always believed it was a viable business. I didn't even put my name on it for a couple of years—I didn't want people to think Design Milk is Jaime Derringer. Design Milk is Design Milk."
If it's off-brand, our audience knows. We don't want people to have an icky feeling when they visit our site.
Jaime Derringer
She also managed to break a supposed cardinal rule of the internet—focus on a niche and own it—and get away with it. Though the site is focused on the modern end of the spectrum, unlike many hyper-targeted digital destinations, Design Milk covers a wide range of topics, including architecture, art, material innovation and interiors. As a result, the site's demographic is broad (it reaches an international audience that breaks roughly even between men and women—almost unheard of for a design publication) and its potential reach is huge.
Ringing in its 10th anniversary in 2016 with a growing social media presence, a partnership with a popular podcast ("Clever"), a roving pop-up shop (Milk Stand), several offshoot sites (Adorn Milk for jewelry, Dog Milk for pet goods), and a devoted follower base, by all accounts Design Milk was a resounding success. But, behind the scenes, Derringer was burning out. "I felt like I only had a few more years of giving myself to it 24/7," she says. "I was doing a lot of things I could have hired someone else to do."
The problem: New hires would require investment, and investment would come with strings attached. Derringer had been approached over the years by potential buyers, but nothing had ever felt right. "People who had approached me earlier hadn't been interested in Design Milk," she says. "They were only interested in the readers and accessing them. It was all about the numbers and demographics."
So when Mancini, the newly minted CEO of Ahalife, approached her about purchasing Design Milk, Derringer didn't have to think hard about the response.
"My first answer was absolutely not."
A startup that isn't a startup
When Mancini describes his professional background, he sounds a little bit like a retail James Bond: British-born; five years for Ralph Lauren; then a 15-year stint at luxury goods maker Alfred Dunhill that saw Mancini traveling all over the world, establishing operations in Asia, Africa, Australia and India. He was living in Hong Kong when executives for L Brands poached him to work for Victoria's Secret—a move that saw Mancini relocating to the slightly less Bondian home base of Columbus, Ohio.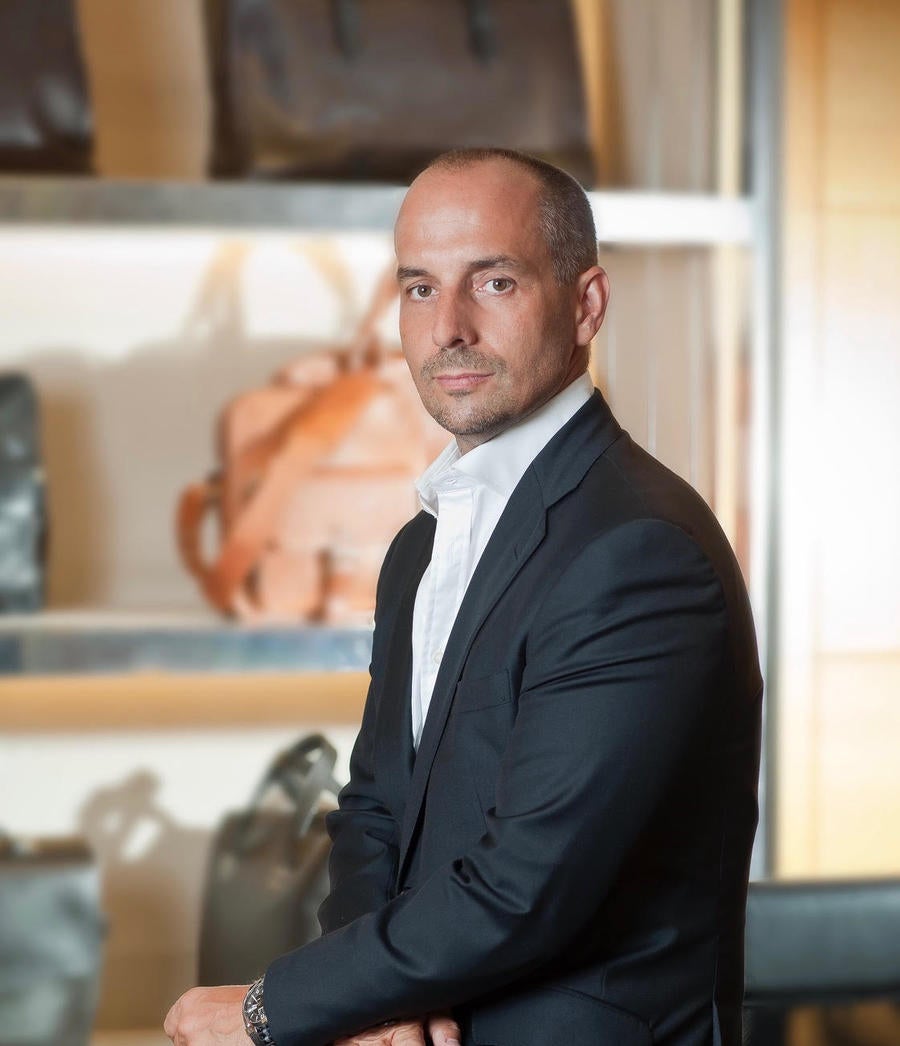 It was something of a pivot for Mancini to leave the world of high-profile big-revenue retail to accept a position as CEO of Ahalife, a relatively under-the-radar e-commerce platform. He was compelled by both the quality of the company's board (including Christopher Colfer, who helped grow Net-a-Porter) and the unique challenge of bringing a small company with a complicated history to profitability.
Founded in 2010 by entrepreneur and Goldman Sachs alum Shauna Mei, Ahalife was originally an e-commerce marketplace for luxury goods, often with a design-y spin. Mei wanted to inject the world of online shopping with a sense of discovery and sex appeal (among its early offerings: preserved roses, handblown glass paperweights from Italy, a designer vibrator). High-profile "curators" who recommended products—Fern Mallis and Lauren Bush among them—added a celebrity cache.
Ahalife captured $23 million in venture funding, gained a following, and hit some bumps in the startup road. In 2015, as part of a maneuver to gain additional funding, it was listed on the Australian stock exchange, but still struggled to reach profitability. In 2016, the company acquired another curated e-commerce site, Kaufmann Mercantile. Then, a year later, Mei and her partner (in life and business), Sachin Devand, parted ways with the company, by mutual agreement with the board. The former CEO of Kaufmann Mercantile briefly took the helm, but left after a year, to be replaced by Colfer as interim CEO.
In other words: Mancini was walking into a peculiar situation. In some regards, Ahalife was a typical startup—small staff, compelling premise, a focus on digital. However, the company was already 10 years old, had experienced some managerial musical chairs, and was publicly listed on a stock market. Presented with this unique set of circumstances, Mancini decided a fresh start was in order, and he began looking around.
The one thing we can't do
E-commerce has made it out of infancy. We don't know exactly what the future holds, but the major players are established, and some basic ground rules are in place. One is simple: Just having a functional marketplace isn't enough. You need a strong voice and an emotional connection to your audience—otherwise your customers are headed to Amazon.
"If you don't have an authentic point of view, you're just selling other people's stuff," says Mancini. "None of the brands you're selling will stop at you. And customers are extremely smart—they'll start shopping around for a price. … The key to all of this is engagement."
An authentic point of view and engagement is exactly what Derringer had grown with Design Milk. There was some history there too. Design Milk had occasionally featured Ahalife products, and Derringer and Mei knew each other casually. Mancini reached out, initially curious about acquiring the pet-focused vertical, Dog Milk. Soon, the conversation shifted to the flagship.
"Because they're e-commerce, my fear was that they wanted to push product on readers, and they'd want to restrict our ability to write about other products," says Derringer. "All of those things are important to me because Design Milk does focus on products quite a bit, and I don't want to be in a situation where we can't write about something because it's competitive."
If you don't have an authentic point of view, you're just selling other people's stuff.
Robert Mancini
Mancini agreed. "The one thing we cannot do is undermine what the Design Milk community has come to appreciate so much … and that's a point of view on product, design, architecture, interiors," he says. "I dwell on legitimacy and authenticity because they are absolutely the key ingredients."
Mancini's point drives home a modern truth: In the internet age, the world is flat and customers have unlimited, frictionless options. As such, an authentic voice isn't just window dressing that can be used to sell product and tossed aside once it gets in the way. In fact, it is, in many cases, the only thing keeping customers in the building. To that point, a crucial aspect of any potential deal was Derringer's continued involvement—Mancini wanted to make sure she would stay on as part of the agreement.
After much deliberation, emails back and forth, and a few meetings in person, Derringer and Mancini inked a deal in February. Ahalife acquired Design Milk, and Derringer became chief creative officer of the new venture. "It took me far longer to make the decision than it did to work out the deal," says Derringer. "It was emotional, but when it was done I felt such a sense of relief."
What's next?
So what does all this mean for Design Milk? Most of the changes so far have been behind the scenes. Derringer has kept her entire team on board, but is now relying on Ahalife's support staff for business logistics and development. There's new capital in the business, and both she and Mancini are planning to grow.
The first big development will come this fall, with the addition of e-commerce to the site. "All of the brands and designers that we like out there, we'll cherry-pick and they'll have an e-commerce presence on the site," says Mancini. "I don't anticipate that everything we talk about will be something we sell. It'll probably be a half-half mix … it'll be organic. It has to come back to authenticity. If we just start selling stuff, we'll have screwed up."
The balancing act between content and commerce is difficult, but sources like Food52, Refinery29 and Mr. Porter have proven it can be done gracefully. And there is certainly no shortage of on-message makers that would make a cozy fit for e-commerce on Design Milk, ranging from tiny out-of-the-garage operations to design-minded corporations like Bang & Olufsen. "There's an opportunity through a grassroots approach to support all the brands and creative folks out there," says Mancini. "We can help them grow their businesses and get them in front of an audience that otherwise wouldn't see them."
Just as the partnership brings new opportunities, it involves new challenges as well. It's certainly a touch surreal for Design Milk to be the flagship product of a publicly traded company—most design bloggers don't have to report earnings or keep half an eye on the Australian stock exchange. But Derringer seems far more energized than daunted by what lies ahead.
"I would be lying if I said I didn't think about the business from all aspects—certainly financial, certainly I look at the numbers," says Derringer. "But I didn't run the business based on those things before and I don't plan on changing the way I approach it with this transition. My job is to make sure Design Milk continues to be a leader in the design field for inspiration and innovation. We know it can go places, and now we can make it happen."
Homepage photo: Courtesy of Design Milk