Real estate is becoming increasingly digital, a shift that Pieter Aarts, the founder and CEO of Rooomy, realized could offer unique possibilities, like forging a connection between two tangentially related industries: real estate and home furnishings.
"The success that virtual and augmented reality are having in real estate made us decide to approach that market with the virtual staging concept," says Aarts of Rooomy (which styles its name as roOomy), a platform that transforms photographs of empty properties into staged real estate listings with digital renderings of furniture and accessories from brands like Wayfair, Havertys, Amazon and Design Within Reach. "The other element that was really important to us was the perspective of the home furnishings retailers. For them, people searching for a home are a very important audience, so connecting the dots between real estate and retail was a big deal for us."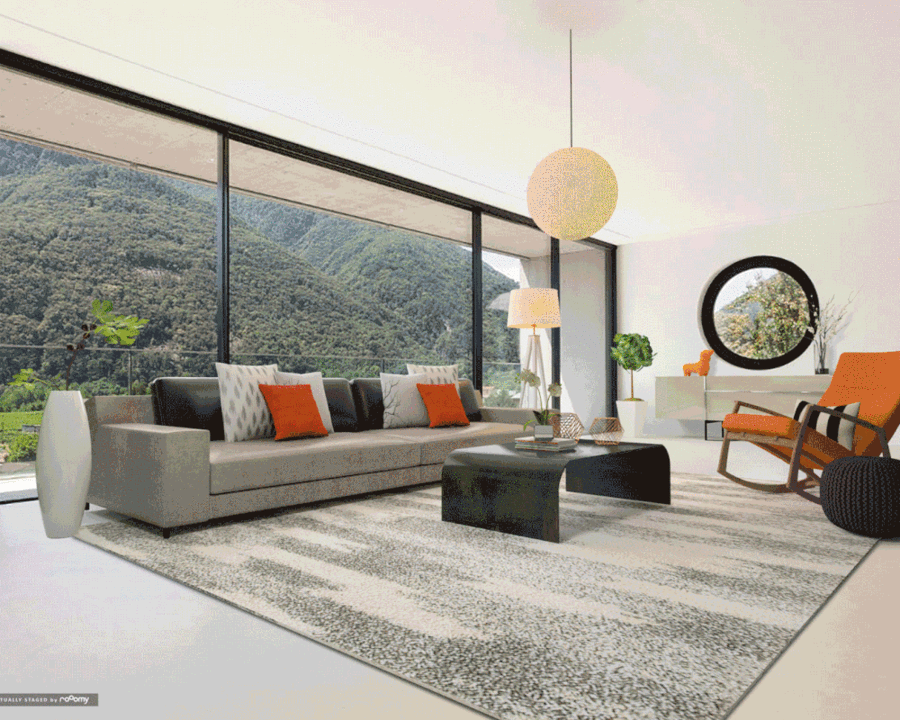 From the outset, the platform has provided real estate clients with high-resolution virtually staged rooms, created by its staff of interior designers. As retail partners came on board, 3-D renderings of their products were used in the room designs. The next layer was making the rooms shoppable. In the current iteration of the platform, users are able to do a digital walk-through of an available property, which has been staged by a designer using products from brand partners; in addition to taking in the space, they can hover over an item for more information, and even purchase the product right then and there.
In addition to getting a percentage of affiliate revenue from sales made on the platform, Rooomy gets access to the brands' product lines. In return, the brand gets 3-D models of all their collections and the opportunity to get their products in front of an audience actively looking for a new home. For real estate companies, staged properties have long resulted in faster and higher sales, but physical staging is, in Aarts's words, "cumbersome and expensive." Rooomy offers a similar experience of helping the prospective buyer visualize a room, but at a much lower cost. Pricing for real estate clients ranges from $415 for four rooms to $835 for nine rooms.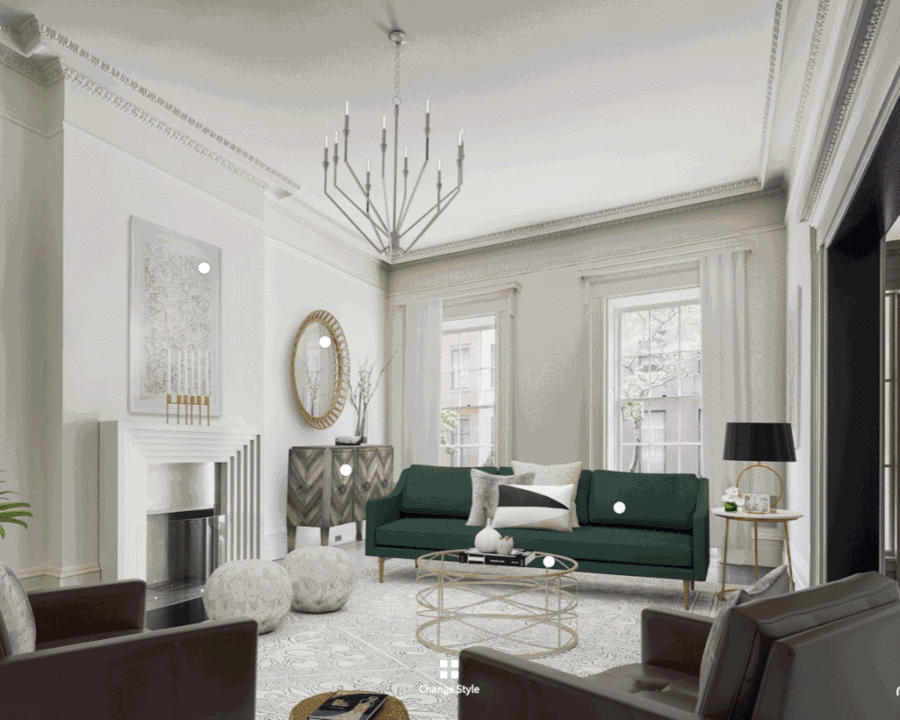 The other appeal of staging virtually as opposed to physically, Aarts says, is that agencies can commission the same room to be designed in multiple styles through the platform. Rooomy offers realtors a choice between six different design styles, ranging from "traditional" to "rustic" and "contemporary," or for an increased cost, the same room can be staged with a variety of looks. "Physical staging is no longer serving the digital industry that real estate has become," says Aarts.
Another emerging element of the platform? Branded staging. Recently, three editorial partners, Elle Decor, Veranda and Town & Country, all created versions of a room for a Sotheby's International Realty property. "They were interested in the opportunity to get their name and aesthetic in front of the audience searching for properties with Sotheby's," says Lindsay Dillon, Rooomy's vice president of strategic partnerships and marketing. "Sotheby's International Realty has been working with these editors and other influencers to build custom, beautiful spaces that have the stamp of approval of a major title."
Rooomy plans to keep expanding its list of retail partners and hopes within the next few years to have a 3-D model of every product in each brand's catalog. "Connecting real estate and retail and allowing the consumer to think about both while searching for a new home, that's the goal," says Aarts. "And we're going to keep working towards that."