It was inevitable: The new kids on the block disrupt the entire neighborhood and then eventually become part of the very thing they abhorred: the establishment. So it is with direct-to-consumer sellers, who have taken many consumer product categories—including home furnishings—by storm, and are now trying to figure out how to survive, grow and even (God forbid) make money.
If Warby Parker was the poster child for the entire direct sales model—with its focus on cutting out the middleman, eliminating the physical store and offering the customer a fair deal with good products—it has also led the way in the maturation process of the category. It has opened stores, and lots of them, while trying to stay reasonably true to its roots.
Not long after Warby Parker's debut in 2010, the D2C concept spread to home, not unlike a rash. Bedding, tableware, rugs, shower curtains, towels, furniture—no category was immune. In 2014, Casper launched its first mattresses, and even if, as some argue, they weren't the first, they were certainly the most visible in a seemingly endless parade of similar sellers. (By some estimates, there are more than 175 companies competing for D2C mattress market share.) Casper's maturation process has involved some of the key elements of the direct-to-consumer evolution, including opening its own stores, selling its products in other stores (first West Elm; now Target and Raymour & Flanigan), and branching out into allied products like sheets and bedding, bed frames, a high-tech night light and even CBD-infused gummies.
But it is certainly not the only route direct sellers are taking. Just last month, Brooklinen—a company that got its start selling sheets and bed products in 2014—announced the creation of Spaces, an online marketplace for any number of direct sellers of a similar ilk. On the Spaces website, shoppers can buy furniture, candles and other assorted home furnishings all with one click of the proverbial buy button; the companies involved figure out the logistics and split up the cash. (Current products on the site include furniture from Floyd and Inside Weather, books from Taschen and plants from The Sill.)
A third variation comes from Resident, which also began life in 2016 as a mattress company under the Nectar brand and has now broadened its product mix to include a wide variety of furniture—not just the ready-to-assemble stuff, but also full-tilt white glove pieces—and a whole bedroom full of mattress brands. Rather than linking up with other direct sellers, it is doing it all itself in-house. Other single-product sellers are also expanding their lines, though not in as dramatic a fashion as Resident. Even Floyd, which began with one product in 2013, a table leg (yes, just the leg), has beefed up its line with assorted home goods.
Whichever strategy these companies are choosing, the motivation remains remarkably similar: In essence, the direct model doesn't work. Customer acquisition costs, whether through expensive social media advertising or more conventional marketing techniques, just aren't doing the trick. And even if you can hook a customer, you'd better be able to sell them more than … well, more than just a table leg. If these brands want to remain in business, they need to evolve—they need to disrupt themselves, if you will.
It's clear that not all of these companies are going to make it. Just look at what happened with flash sale sites, the last "next hot thing" in retailing. They initially skyrocketed, only to come back to earth in a sales freefall. Some were bought for pennies on the initial valuation dollar; others simply went away. The few that made it evolved into conventional online sellers.
The same storyline is likely for direct sellers. Some will sell out, as a few already have. Some will go public, their founders hoping to cash out—though with the dismal stock performances of Uber and others, that route is increasingly unlikely. And some will turn into exactly what they initially said they would never become. So goes the DTC adolescence.
Maybe we should call it their Wonder Years—as in, you wonder which ones will actually make it.
____________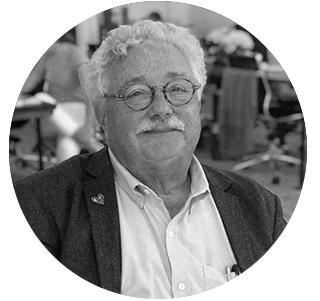 Warren Shoulberg is the former editor in chief for several leading B2B publications. He has been a guest lecturer at the Columbia University Graduate School of Business; received honors from the International Furnishings and Design Association and the Fashion Institute of Technology; and been cited by The Wall Street Journal, The New York Times, The Washington Post, CNN and other media as a leading industry expert. He was also a guest on the BOH podcast, and his Retail Watch columns offer deep industry insights on major markets and product categories.
Homepage photo: Courtesy of Casper