Disruption in the name of progress stands at the forefront of this season's advertising campaigns. We've scoured the masses, from print to digital to on-air, to round up the top three marketing ventures that caught not only our attention, but also that of consumers. (Just wait 'til you see these response reports.) Here are our picks:

Bound by Nothing Campaign, Jenn-Air
"If cars at $50,000 can be sexy, why not appliances?" proposes Jon Hall, director of marketing at Jenn-Air. It's a query that perfectly aligns with the luxury appliance manufacturer's Bound by Nothing campaign—a rebranding initiative meant for "breaking the rules for the greater good and elevating the experience and doing it with a sense of moxie"—that will also shepherd in more than 80 new products to the market this summer. With the campaign comes a greater sense of brand evolution for the Michigan-based company, starting with a more contemporary logo.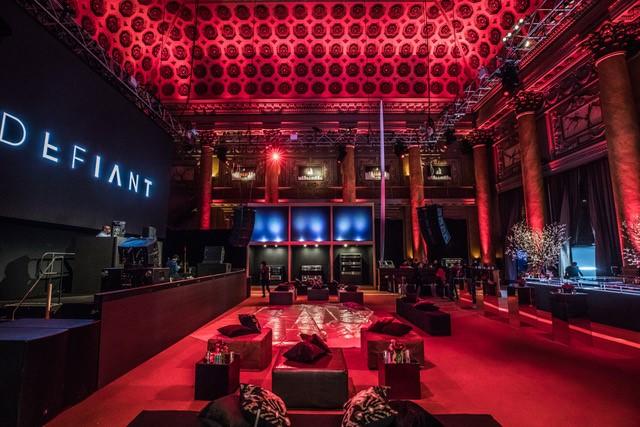 The campaign first debuted at the Architectural Digest Design Show in March with an immersive booth portraying the company's new, modern luxury aesthetic, outfitted with evocative videos and fashion-inspired vignettes (including the leather-clad models to go with them). After the show, Jenn-Air hosted an all-night, Instagram-worthy after-party with rapper Nas and a slew of digital influencers to help promote the brand's new, edgy and customizable collection.
The star power of the campaign exists in a 1 1/2-minute video segment that highlights Jenn-Air's evolution in the luxury appliance market—and the luxury industry as a whole. Clips of traditional ideas of opulence (i.e., a dinner party, a well-tailored closet and even a cycling class) cut quickly to emotionally charged clips meant to display a fresher take on luxury. "Let's torch this tired act," the video's narrator says, referring to trends, "false influence and empty symbols. At Jenn-Air, we answer only to progress."
The campaign idea followed months of R&D inside Jenn-Air, which was spent identifying the decision-making process of a new generation of high-end consumers.
"There's almost these markers in society that have these predetermined markers of wealth. If you're wealthy, you're supposed to behave and act a certain way. You're supposed to buy a certain car, a certain house, join a certain country club, and even in our industry, you're supposed to get a certain type of appliance," says Hall. "When we talked to the consumer, they felt like they earned their wealth and their wealth should give them the freedom to choose what they want. What we found is that there's more primal desires that make them happy, and a lot of that has to do with things that are more personalized, more tailored, more experiential."



To date, the Bound by Nothing video has garnered more than 1.1 million views on YouTube, and Hall says it has received "unbelievable pickup" on the brand's other social media, maxing out expectations and category norms. Shares from influencers like rapper Nas, Hall admits, certainly helped.

'Legend of Cambria' Film, Cambria
Few—if any—industry brands can say they've made an Oscar debut. But that's just the case for American-made surfaces brand Cambria, which unveiled the trailer for its seven-chapter Legend of Cambria film this March in a commercial break during ABC's star-studded award ceremony.

"It's not a super-targeted media buy from a marketing standpoint," admits Shelly Nelson, vice president of marketing at Cambria, "but we felt like it was a perfect fit, because we were launching it during the film industry's big night, so you're in good company. Being surrounded by quality content and quality brands, we felt, was a good fit for our brand."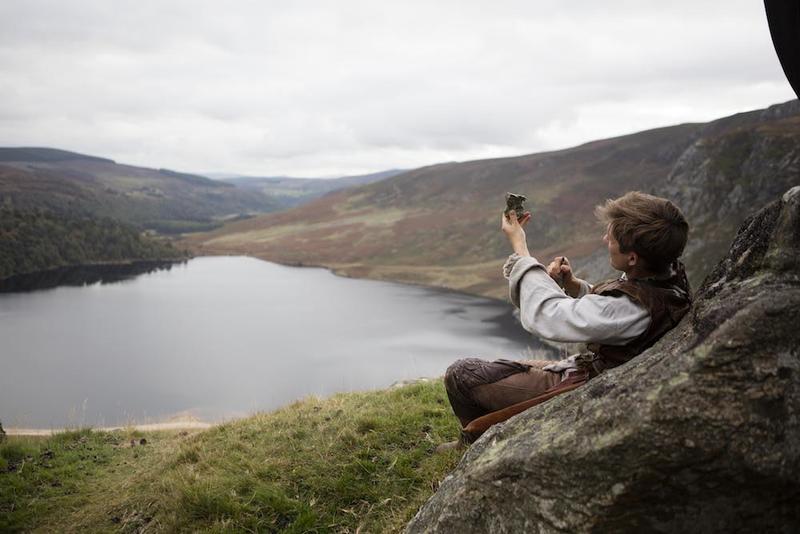 Talks of telling Cambria's origin story through a film began in 2011, but it wasn't until three years later that the company got serious about planning. Cambria recruited screenwriters and Los Angeles–based director Alexei Tylevich, took scouting trips to the Celtic region, and began what would become a four-year production.
In March, Cambria debuted the 42-minute film, which follows the epic journey of Camber, heir to the throne, as he attempts to reunite his distraught kingdom. The cinematography captures the scenic Celtic region, a nod to the Welsh roots of Cambria's founding family.

"Our biggest thing is inspiring people with design," says Nelson. "That's really what this was about: inspiring people with the beauty of these visuals and relate that back to Cambria because our designs are really inspired by that rich and timeless beauty of the legendary land of Wales."

While the trailer has secured more than 150,000 views on the social media channel, the film itself has brought nearly 400,000 people to the Cambria website for viewing. And the engagement is clear: The webpage witnesses an average time on site of 22 minutes—compare that to general standards of around two to three minutes.

"What I love about social media as a marketing person is it's an instant focus group," says Nelson. "Some of my favorites were the people who hadn't heard of us saying, 'Wow, if you guys can produce a film this well, I can only imagine what your countertops are like.' And that's the kind of response we wanted to get."

Direct-to-Consumer Catalog, IKEA
It's no coincidence that you may have seen the IKEA catalog while scrolling your Instagram feed before even receiving the print copy at your doorstep. When debuting its annual catalog or even a new store location, the Swedish furniture company works with influencers (aka bloggers, Instagrammers and local personalities who have garnered a loyal following) to help raise awareness.

Once your copy arrives, don't be surprised if those same influencers are featured within the book as an editorial profile. It's all part of the brand's analytics-driven marketing campaign meant to spread news quickly and effectively.

"Where influencers are great is building up that trust between your audience and your brand itself. They're that trusted voice that delivers your message in a way that's really going to resonate. People like being spoken to by people, and not by brands," says Adam Rivietz, co-founder of influencer marketing network #Paid, which is contracted by IKEA to help generate attention to news like store openings and catalog debuts.

IKEA's iconic catalog is a game of numbers. It comes in three forms: print, downloadable digital and app. Two-hundred million printed copies are distributed worldwide, requiring translations in 35 languages. And arguably most impressive is that, because of its global footprint, the catalog has to be made in 72 versions, each having to consider the varying cultural ways of living within a home.

People like being spoken to by people, and not by brands.
" —Adam Rivietz
The book is produced in an Älmhult, Sweden–based studio, which has on average 60 sets outfitted and ready to shoot scenes ranging from a complete home to smaller vignettes.
Prepping vignettes for the catalog's global readership is no easy task—after all, sizes and standards vary for each one—but IKEA has a digital solution in place. The interior design solutions are either built in the photo studio (or home) or in the 3-D studio, says Janice Simonsen, senior PR specialist at IKEA U.S. "3-D is a fantastic method that allows IKEA Communication to create images in a time- and cost-effective manner," she says. "For instance, since kitchen appliances look different in different countries, we use 3-D technology instead of transporting appliances from around the world to Älmhult."
The 2019 edition of the IKEA catalog heads to mailboxes and Instagram feeds in August.