Artful, sometimes esoteric design mags are a welcome counterpoint to the tropes of traditional print media.
They're interior design magazines—sort of. It's hard to know exactly what to call them, those perfect-bound, occasionally weird, often wonderful publications like Apartamento, Cabana, Pin-Up and Hole & Corner that cover the more esoteric corners of architecture and design.
Each title has its own universe: Pin-Up is academic and comic, Hole & Corner is rootsy and earnest—but perhaps none exemplifies the genre's appeal better than Apartamento. Founded in 2008 out of a Barcelona bedroom by Nacho Alegre and Omar Sosa, the "everyday life interiors" magazine was conceived as an antidote to the high-gloss world of shelter publishing.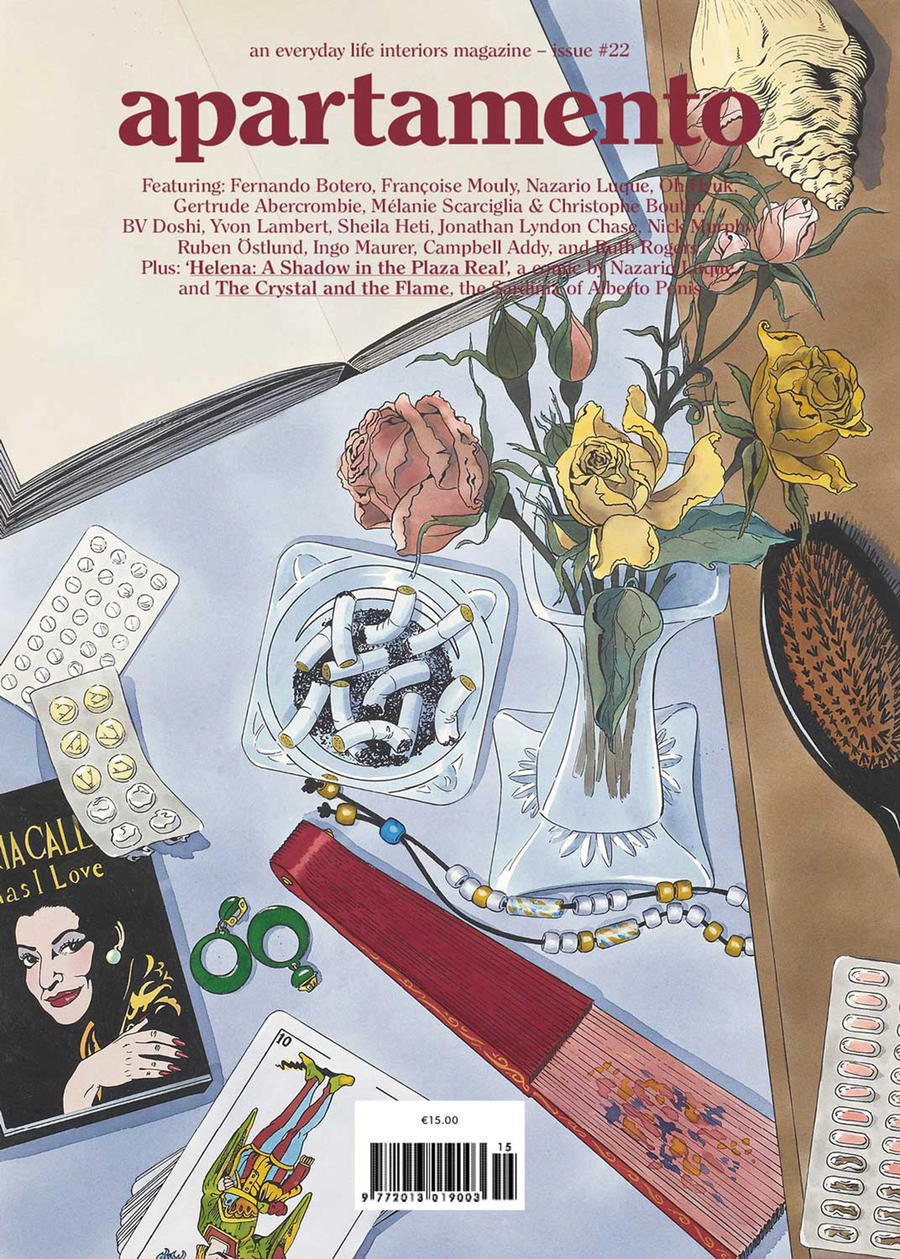 In Apartamento, the pictures, frequently taken with a bright flash, show unstaged interiors in various states of tidiness. The interviews, often conducted by friends of the subject, are quirky and personal. Celebrities like Jason Schwartzman and Chloë Sevigny pop up, but the magazine gives equal weight to under-the-radar electronic musicians. In short, it's everything Architectural Digest is not.
Certainly, few (if any) clients have hired a designer based on seeing their work in a magazine like Apartamento. But these publications have an undeniable influence, especially among the more aesthetically adventurous. And though specialty titles tend to be driven more by art than by commerce, they make a kind of business sense too.
By publishing infrequently at a high production value, specialty publications create a scarcity and desire that's attractive to both readers and advertisers. While more commercial design publications are threatened by the rise of Instagram, fans engage with publications like Cabana and Hole & Corner more as books than as disposable magazines.
"For many years, the conversation has been about reach, but it's not about that [anymore]," says Felix Burrichter, founder of Pin-Up. "That spirit of exclusivity, being able to speak to a specific person as opposed to a bunch of people—that's very desirable. It is a luxury object, and I like it as such."