Keep an eye out for these first-time collaborators making their debuts this season.
Lemieux et Cie x Visual Comfort
While Christiane Lemieux is an interior designer by day, she's also a design historian—a role that figured strongly in the debut collaboration between her European-inspired home brand, Lemieux et Cie, and lighting brand Visual Comfort. For the collection, Lemieux revisited a major turning point in lighting history: when designers in midcentury Europe expanded beyond standard table lamps to architecturally informed, structurally complex pieces. The new line includes table, wall and ceiling lighting divided into four series: Pilvot, which draws influence from the French masters of the 1940s and '50s with fluid, conical shades; Chaumont, which highlights bronze and brass two-tone finishes; and Beaumay and Cornet, which both include hand-allied plaster inspired by European design in the 1920s and '40s. "I think about design as a continuum," says Lemieux. "We all learn from each other—from the past, from history—and then we reinterpret these categories as we design into the future."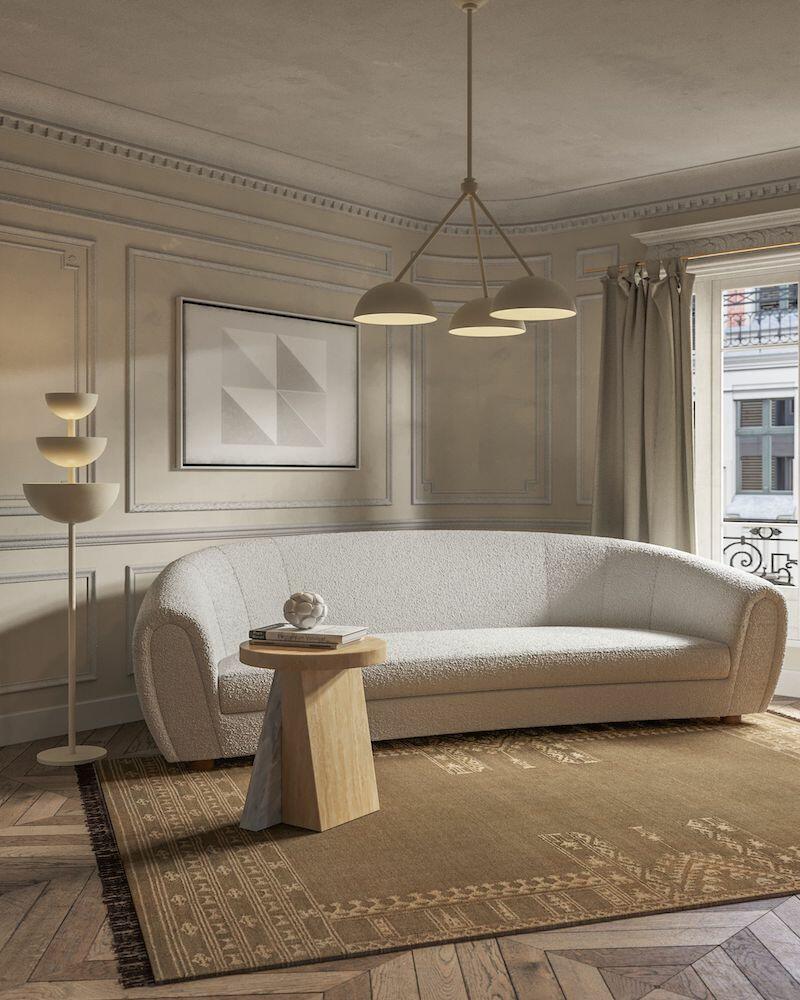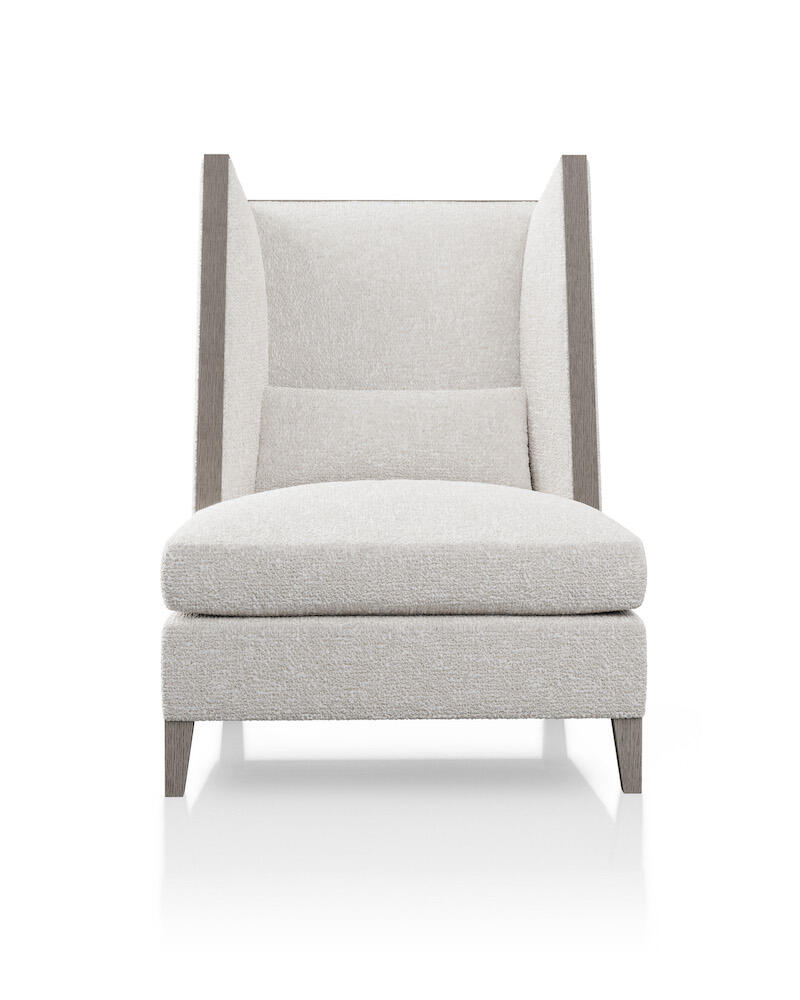 Benjamin Johnston x Chaddock
For his first furniture collection, Benjamin Johnston partnered with North Carolina furniture manufacturer Chaddock for an assortment of case goods, tables, chairs and upholstery pieces informed by the Houston-based designer's global work and travels. The line presents a modern interpretation of Neoclassical forms with midcentury influences—though when it comes to the collection's place in the industry, he hopes it taps into a much simpler time in every designer and homeowner's life. "I've found that the modern homeowner seeks luxury experiences with environments that pay homage to the traditional homes of their childhood in fun and unexpected ways," says Johnston. "My hope is that this collection will be the response designers and design enthusiasts have been looking for."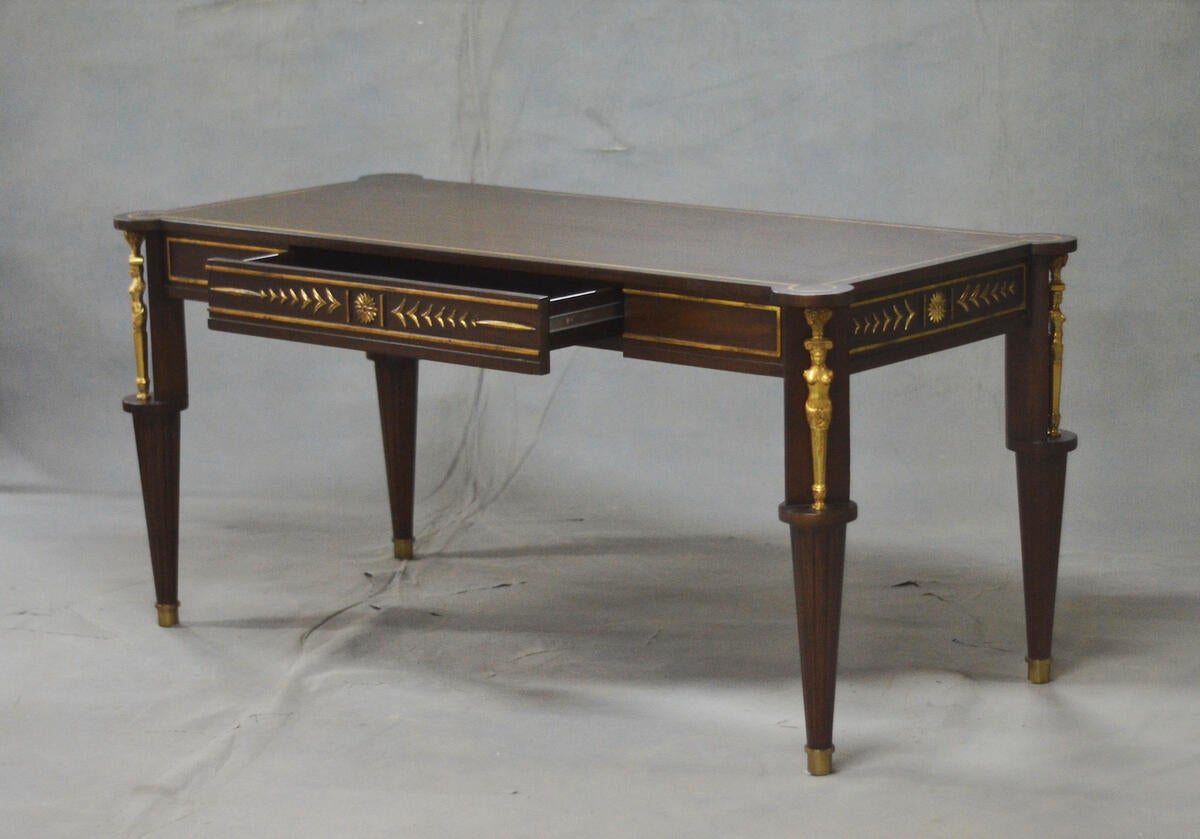 Courtesy of Maitland-Smith and Hancock & Moore
Corey Damen Jenkins x Maitland-Smith and Hancock & Moore
In designing his new product collaboration with sister brands Maitland-Smith and Hancock & Moore, Corey Damen Jenkins drew upon a personal archive of sketches—a trove that included drawings of pieces inspired by antiquity, but updated for the modern era. "When something would catch my eye—a striking antique credenza for example—that would inspire me to take the best parts of what made that piece beautiful and then consider ways to modernize it for today," says the New York–based designer. With his drawings edited down to a select few, the resulting furniture collection draws inspiration from ancient Egyptian, Greek and Roman architecture; art deco motifs; and the Viennese Secessionist Period. Their common- ality, he explains, is reflective of his maximalist philosophy. "Consumers aren't interested in mundanity or homogeneity," says Jenkins. "People want timeless interior furnishings these days, and our new collections answer that call."
Pure Salt Interiors x Momeni
The Newport Beach, California–based studio and store Pure Salt Interiors has partnered with rug brand Momeni for a new line invoking the aesthetics of coastal retreats and natural landscapes. Developed over two years by Pure Salt co-founders Aly Morford and Leigh Lincoln alongside the design team at Momeni, the collection places a focus on natural fibers and neutral tones, utilizing of-the-moment techniques. Altogether, the new line features five different design styles: the Torquay, a natural-fiber rug made from a mix of jute and wool; Koukila, a hemp number fashioned to be a more durable alternative to vintage kilim; Cassis, a plush piece in braided style; Menorca, a naturally distressed hand-knotted design; and Patara, designed for Pure Salt's baby and kids brand with gender-neutral colors and playful tufted polka dots. "As designers, we are exposed to so many beautiful and special things day in and day out, but we were still struggling to find rugs that suited our transitional, coastal aesthetic while still being family-friendly," says Morford. "We always want to be sure what we recommend to our clients and customers is the best out there, in both durability and design, so we sought to create it ourselves."
Annette Joseph x EtúHome
Atlanta-based author, stylist and entertaining expert Annette Joseph partnered with local lifestyle brand EtúHome to debut La Fortezza, a new collection inspired by days spent at her Tuscan villa. The product assortment features six ceramic pieces—small and large crocks; small and large pitchers; and small and large jars—available in two colorways, including a cream-colored glaze with a roasted chestnut olive branch motif and a chestnut glaze with ivory detailing. Handcrafted by artisans, Joseph describes the collection as a companion piece to not only her cookbook but to the little-known area of northern Tuscany she calls home much of the year. "It's a love letter to the region," says Joseph. "Rustic, dark and beautiful."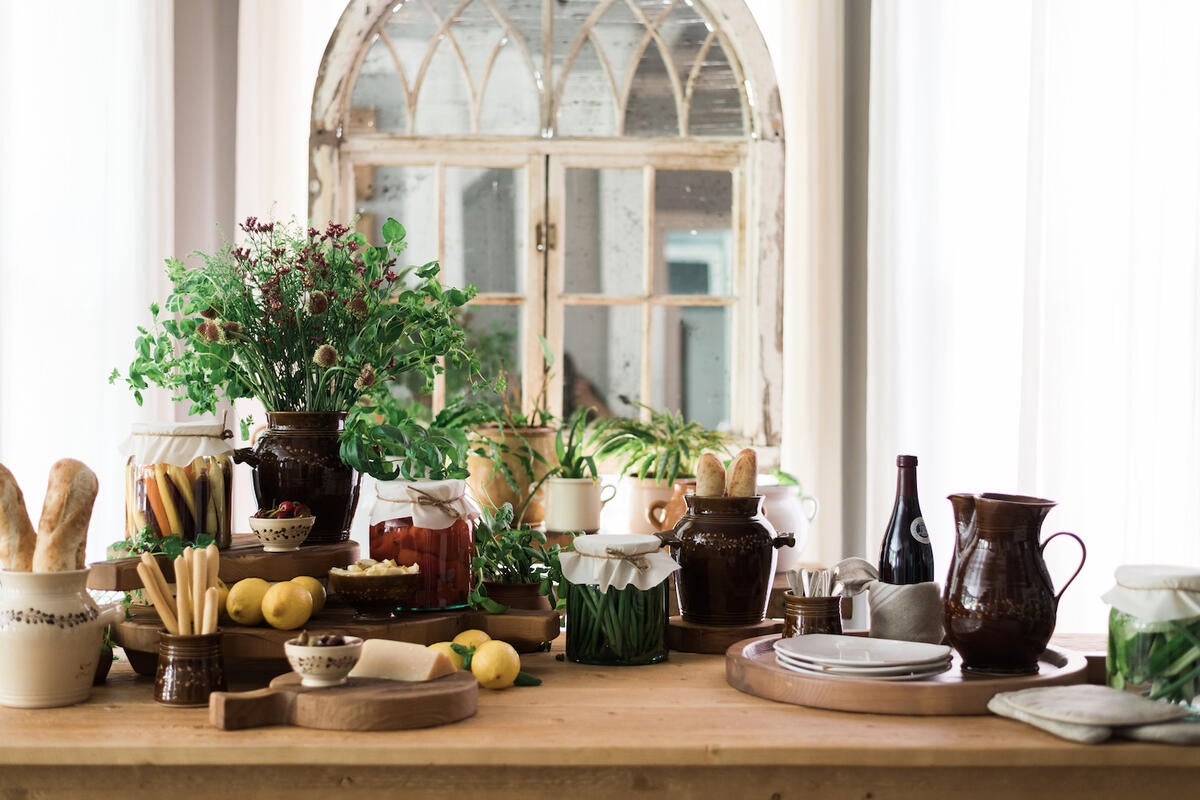 Megan Molten x Mitzi
As part of its Tastemakers series, lighting brand Mitzi tapped Charleston, South Carolina–based designer Megan Molten for a lighting collection that channels her light and airy modern coastal aesthetic. On a material level, Molten pulled directly from her own designs—looking to essential elements like glass, white plaster, rattan, terra cotta and shells—though she also sought to introduce something designers hadn't seen before. "I really thought about what was missing in the market and what could be new and fun and needed," says Molten. The resulting collection acts as a counterpart to Molten's interior style, with a personal touch too: In keeping with her family's "M"-name tradition, she's named her first lighting collection accordingly, with pieces named Maisie, Margaret, Mariana, Melissa, Mica, Mimi and Minnie.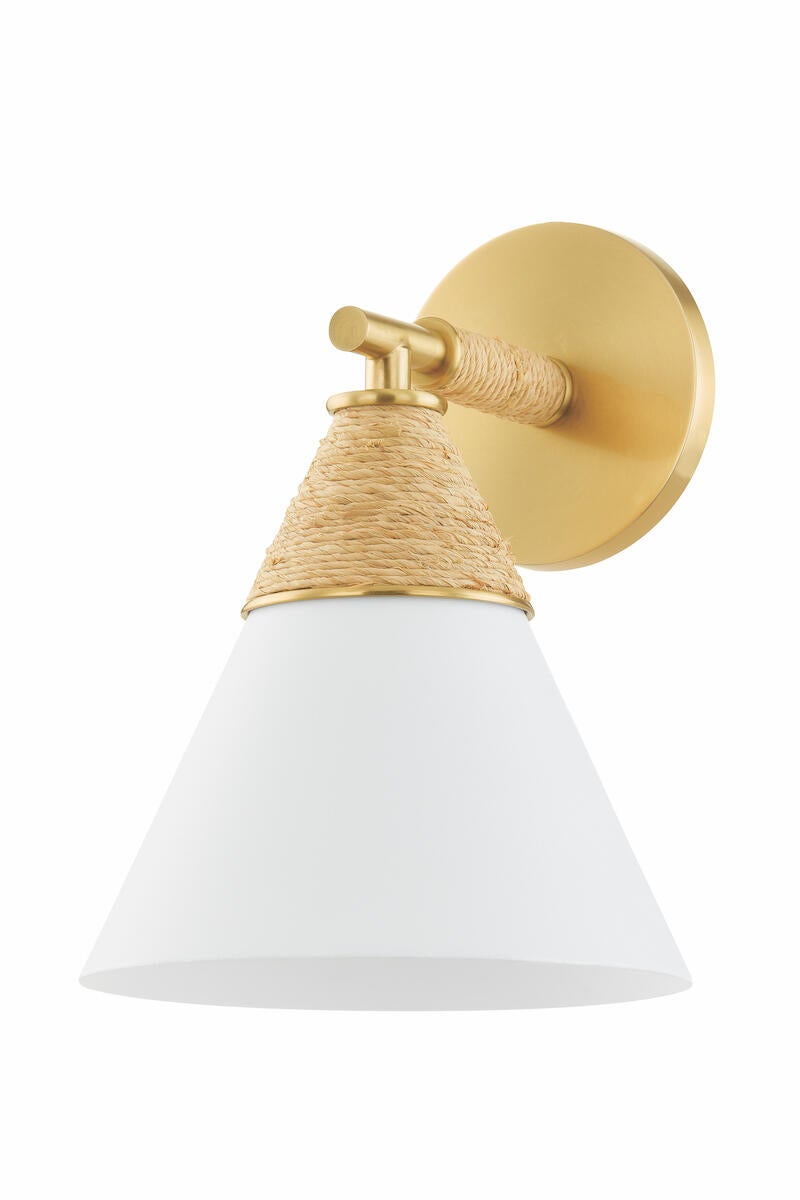 Shayla Copas x Prestige Art Trends
Little Rock, Arkansas–based designer and author Shayla Copas has launched a debut collection of vibrant wall art pieces together with wall decor manufacturer Prestige Arts and Art Trends. With more than 30 different items, the new line draws inspiration from Copas's love of fashion, architecture and travel—with the latter category serving as a direct link to certain pieces in the collection. The Cráneo de Jardín prints, for example, depict colorfully patterned sugar skulls and hearken back to an experience the designer had in Grenada, when a driver she hired to tour the island invited her to help honor his late wife by designing her grave space for the annual Day of the Dead celebration. "When I start designing a collection, I like to remember things that are special and treasured, and that helps me with my creativity," says Copas. "There's a lot more emotion that goes into artwork than when you're designing home accessories, so you really want to think about those special times you've had in your life."