While many businesses are struggling or shut down right now, there is a sector of the design industry that's thriving—those in the DIY space. With an estimated 297 million Americans stuck at home under shelter-in-place orders for the foreseeable future, it seems that many people are taking the opportunity to refresh their space and tackle home projects that they've been putting off. The boom in DIYers is both a relief and a surprise to companies like direct-to-consumer paint suppliers Clare and Backdrop, as well as removable wallpaper brands like WallPops, Chasing Paper and Wallshoppe.
"We've seen a nice uptick in sales, but also we're seeing an interesting trend—a surge in people buying paint without even ordering a sample," says Nicole Gibbons, the founder of New York–based Clare. "Normally the lead time between someone buying a sample to buying the can of paint could be quite long. I think people who were looking for a change anyway, where maybe their walls were scuffed or their kids had colored on them, now it's like, 'If I have to sit here and look at these walls all day, I've got to hurry up and paint them.'"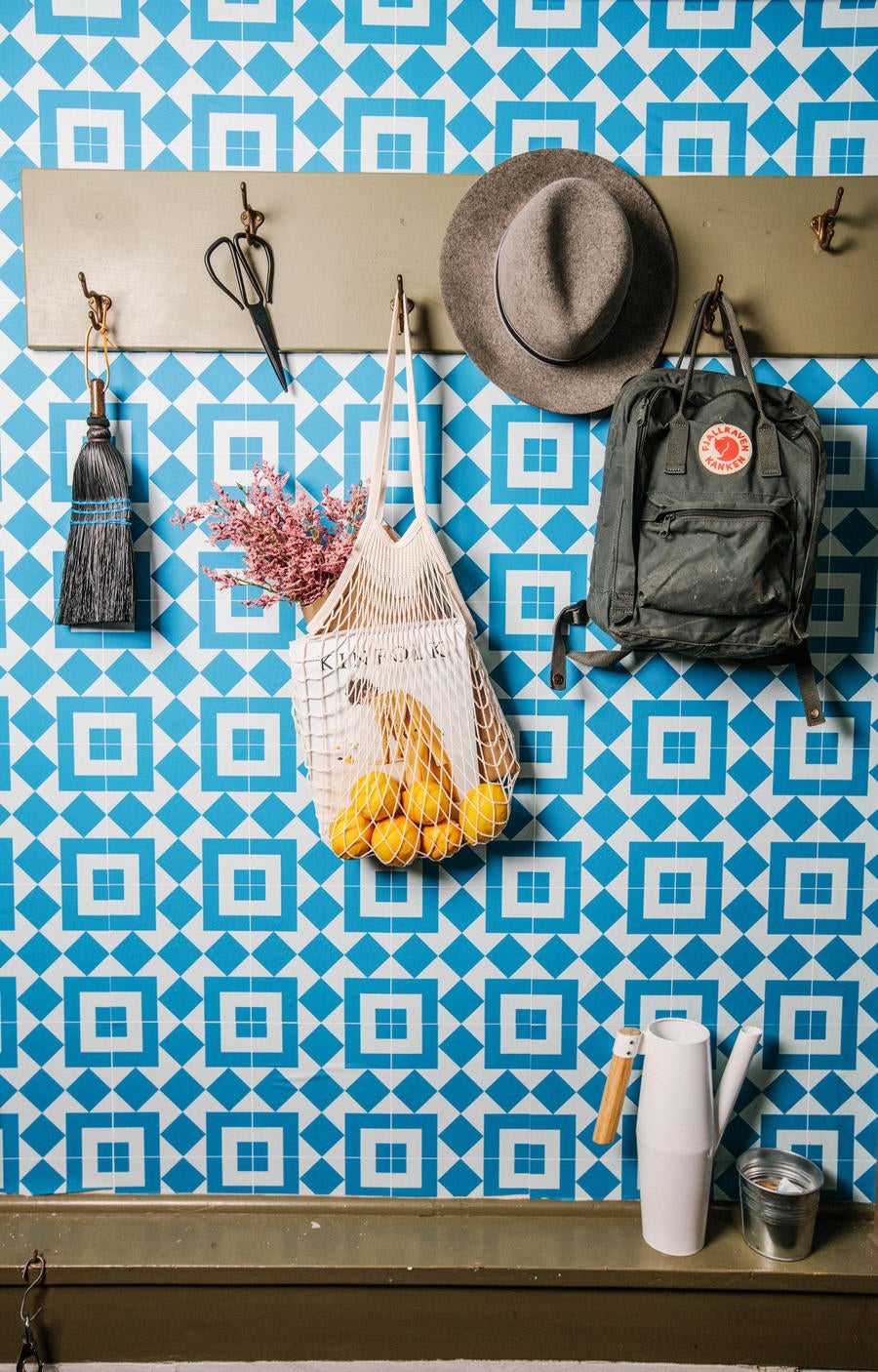 Courtesy of Chasing Paper
Gibbons says that whereas 30 percent of the company's paint sales typically include supplies like brushes and painter's tape, they've seen that grow to 50 percent since March 14. "Even though places like The Home Depot are open, people are only going out for the essentials," she says. "If your toilet is broken, you're going to go to the hardware store—but if people can buy something online and not put themselves at risk, I think they're doing that."
WallPops, a subsidiary of Randolph, Massachusetts–based Brewster Home Fashions, has seen three times the normal level of website traffic over the past few weeks, with servers at times struggling to keep up. Ryan Breau, the web marketing manager for Brewster Home Fashions, says that the influx is only increasing: The site saw 50 percent more traffic last week compared to the previous week. In addition to an increase in sales of peel-and-stick wallpaper, tiles and backsplash, WallPops is seeing a spike in the number of educational materials (things like peel-and-stick maps, calendars and dry erase boards)—an amount that Breau compares to the back-to-school rush in July and August.
"I think folks are either resorting to creative projects to uplift themselves or finally getting to all the home improvements they've been putting off," says Mert Beraze, a co-founder of Vernon, California–based Wallshoppe, which sells both traditional and removable wallpaper. Milwaukee-based removable wallpaper Chasing Paper has noticed a dramatic increase in the number of samples they're selling. "We're excited to see how that translates to sales of rolls in the coming weeks, because we've been selling about 25 percent more samples than we do on a typical week-over-week basis," says owner Elizabeth Rees.
At New York–based DecoratorsBest, which samples and sells fabric, wallpaper and home furnishings online, founder Barbara Karpf says last Sunday's traffic compared to Cyber Monday. "I looked on Monday morning and was like, Wait a second—what's happened?" she says. When the shelter-in-place orders began in March, Karpf says the site had an increase in large orders, as if shoppers were trying to ensure they could finish big projects; now, with virtually the whole country at home, she's seeing a boom in small orders—purchases like a single roll of wallpaper, which is more likely to be used on a bookcase or smaller craft project. "People are home now, they're seeing what they need to do in their homes to improve their space," says Karpf. "I think they're trying to get a pick-me-up by doing a home project."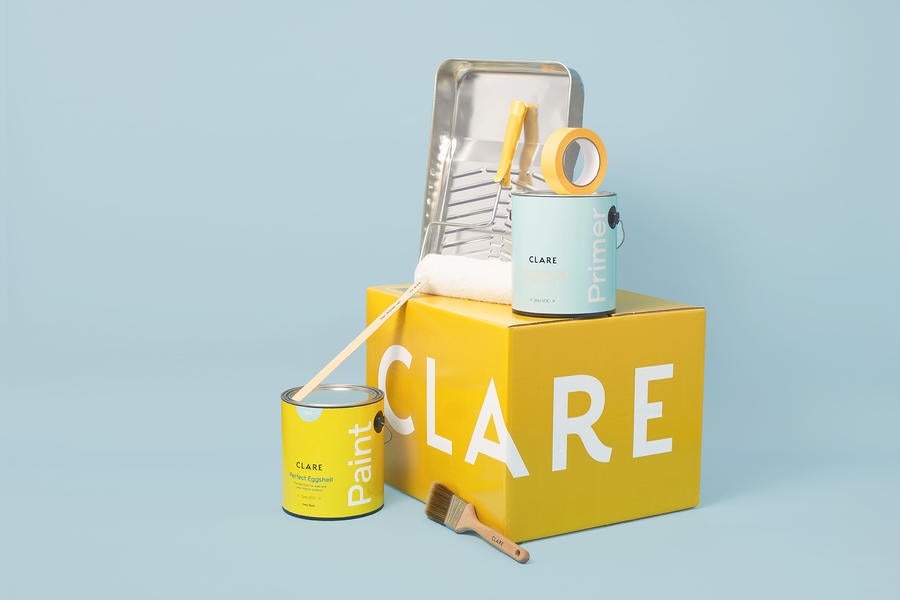 The increase in sales has led Clare, Chasing Paper and DecoratorsBest to renew their attention to advertising and social media presence. Karpf is investing more dollars on platforms like Instagram and Facebook, in hopes of reaching new customers. Clare and Chasing Paper, while trying to avoid words like quarantine or coronavirus directly, are pivoting social media content and blog posts to focus on topics like working from home or creating a tranquil space.
"It's an unfortunate set of circumstances, and of course we all wish that this hadn't happened and that people's health wasn't at risk," says Gibbons. "But I think what we're seeing now underscores the value of having a strong online presence and the value of what we've built."
Homepage photo: A room in Current Mood by Clare | Courtesy of Clare