With its new kids line, West Elm becomes the latest lifestyle home store to set up shop in the children's space. Parent company Williams-Sonoma took the wraps off West Elm Kids earlier this week with more than 2,000 products for babies, kids and teens. Products in the new collection include furniture for all ages—from cribs and changing tables to loft and storage beds, plus tiny tables and chairs—all in West Elm's signature midcentury-inspired style and warm, neutral white and wooden finishes. The lineup also includes soft goods in jersey, linen and cotton, as well as playful accessories, such as collapsible play tents, art easels and playhouses. While the company isn't opening freestanding West Elm Kids stores, there is a dedicated website, and products will be shown in its existing physical stores, as well.
It's a logical progression for Williams-Sonoma—its Pottery Barn Kids and PBteen businesses have been in operation for years, both with 57 freestanding physical stores and online. The division reported sales of just over $1 billion last year, up 16.6 percent and outperforming both Pottery Barn itself and West Elm.
Williams-Sonoma isn't the only one competing for the youth market. Crate & Barrel rebranded its children's business under the Crate & Kids banner in 2018 (from its formerly independent Land of Nod operation) and integrated the child-focused assortment into its mainstream stores. RH, meanwhile, operates about a dozen Baby & Child Design Galleries, plus 10 for its Teen unit, all of which are incorporated into larger retail locations. (A clear financial picture is harder to come by from this competitive set: Privately owned by the German-based Otto Group, Crate & Barrel does not release revenue numbers; RH does not break out the volume for its sub-brands.)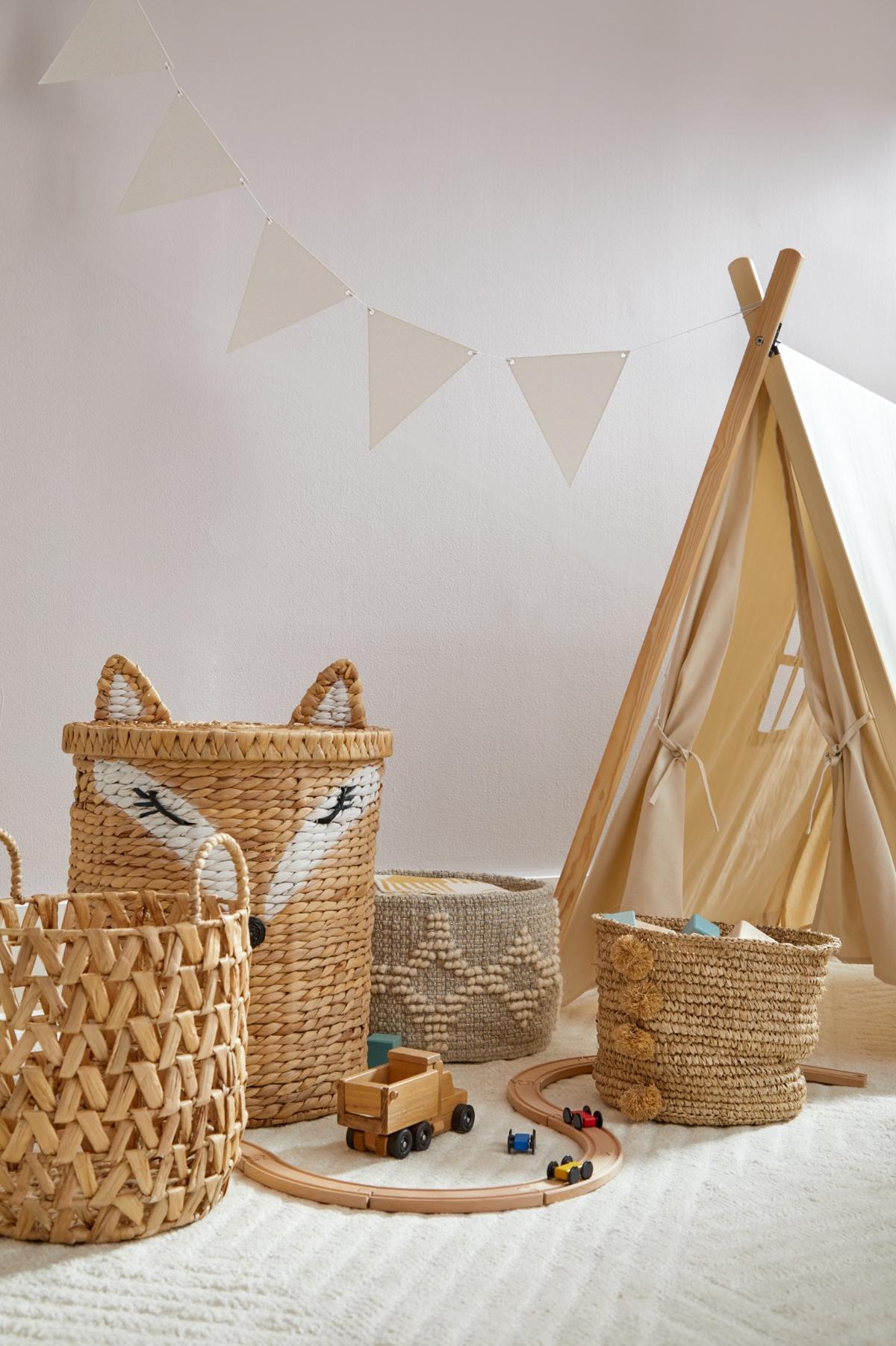 Photo courtesy of West Elm
The big question, however, is: Where are the customers? All of this activity comes as the market for products for babies and children would seemingly be declining, based on the simple fact that the U.S. is experiencing a severe and ongoing decline in birth rate, which has been exacerbated by the pandemic. A recent study by two university economics professors, reported by The Wall Street Journal, projected that overall births would drop about 8 percent compared to pre-COVID forecasts. That would result in 300,000 fewer births for this year, taking the already low 2019 number of 3.5 million down to 3.2 million.
As a point of comparison, in 2007, the peak year for this country's birth rate—surpassing even the baby boom era—saw 4.3 million births. That means the number of births in the U.S. will have declined about 25 percent over the past 14 years.
The reasons for the decline are many: Even though the millennial generation, the prime demographic having babies, is very large, they have delayed having children compared with previous generations. The Great Recession of a decade ago put people in a position where they didn't want to add the expense of having a family. COVID only worsened the situation with its economic hardships and general psychological malaise. When you combine that with the Trump administration's severely restrictive immigration policies, the U.S. is teetering on negative population growth, something we have rarely seen.
All of which raises the obvious question: Why are these retailers expanding their kids offerings? Certainly, they see them as extensions to their existing brands, giving the parents who furnish their homes with their products the opportunity to do the same for their kids. Introducing the brands to future paying customers at an early age has to play into the equation, as well.
There is also a bit of a void in the children's furnishings space—one of the biggest players, Kids R Us, went out of business in 2018 when parent company Toys R Us shut down, and no single retailer has emerged to replace it. Penney's and Sears, both once mainstays in the kids furniture business, have each had their struggles—the latter, essentially out of business with only a handful of stores remaining.
BuyBuyBaby, a division of Bed Bath & Beyond, has had some modest expansion, but up to this point, it has not moved aggressively to take market share. Other furniture retailers, like Rooms To Go, are also in the children's space with both freestanding locations and assortments in their main stores. Of course, the big discounters, Walmart and Target, remain prime sources of furnishings for infants and children. Online, Wayfair has a baby and kids section, but it is not freestanding, nor is it particularly differentiated from the core business.
So, this flurry of activity from the lifestyle sector has to be viewed as an attempt to grab a bigger slice of the increasingly smaller pie. At the risk of stating the obvious cheap joke, given the declining size of the overall market, it won't exactly be child's play.
Homepage photo: Courtesy of West Elm Kids
____________
Warren Shoulberg is the former editor in chief for several leading B2B publications. He has been a guest lecturer at the Columbia University Graduate School of Business; received honors from the International Furnishings and Design Association and the Fashion Institute of Technology; and been cited by The Wall Street Journal, The New York Times, The Washington Post, CNN and other media as a leading industry expert. His Retail Watch columns offer deep industry insights on major markets and product categories.