Few rooms come with a fixed decorating deadline, but a nursery sure does. It's a task for which many expecting parents turn to design services like Decorist, so when the opportunity arose for the brand to collaborate with BuyBuyBaby and curate a series of shoppable designs, the choice was clear.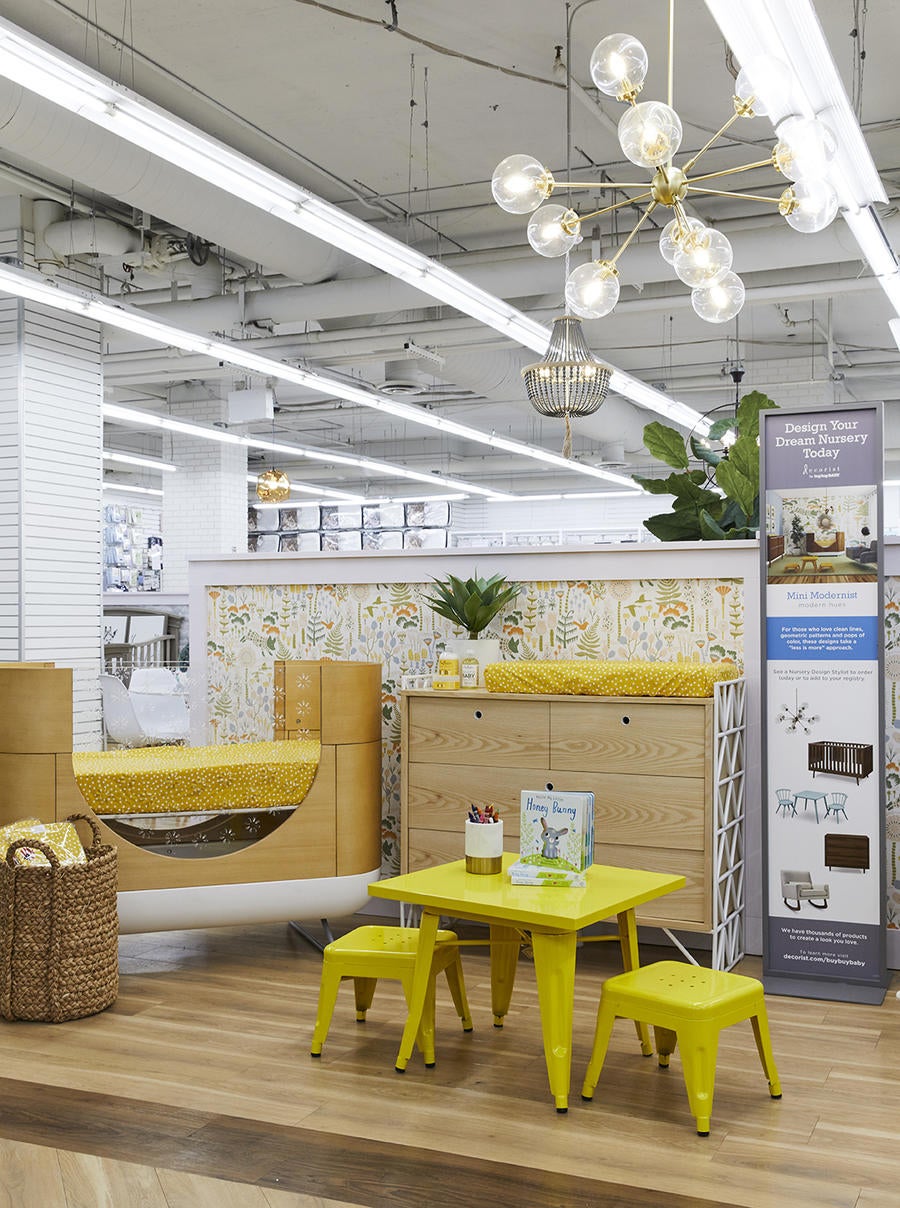 "Designing a nursery can be really overwhelming," says Susan Glen, director of marketing at Decorist, which, like BuyBuyBaby, is owned by Bed Bath & Beyond. "There's an added pressure now to have an Instagram-worthy nursery, and people are looking for options in this space that aren't necessarily traditional."
Decorist tapped its pool of designers to create 28 vignettes in a wide range of styles, from midcentury modern to farmhouse chic worthy of Joanna Gaines. For each, Decorist compiled a variety of products at different price points that can accomplish an overall aesthetic. Every room includes the essentials (a crib, changing table and a rocker) paired with light fixtures, rugs, artwork wallpaper and/or paint. "We wanted to make sure you could get these looks on any budget," says Glen. "We're not catering to a single demographic, so we looked at the biggest trends right now and tried to make sure there was something for everyone."
In addition to every style, each design can be tailored to a boy or a girl or kept gender-neutral.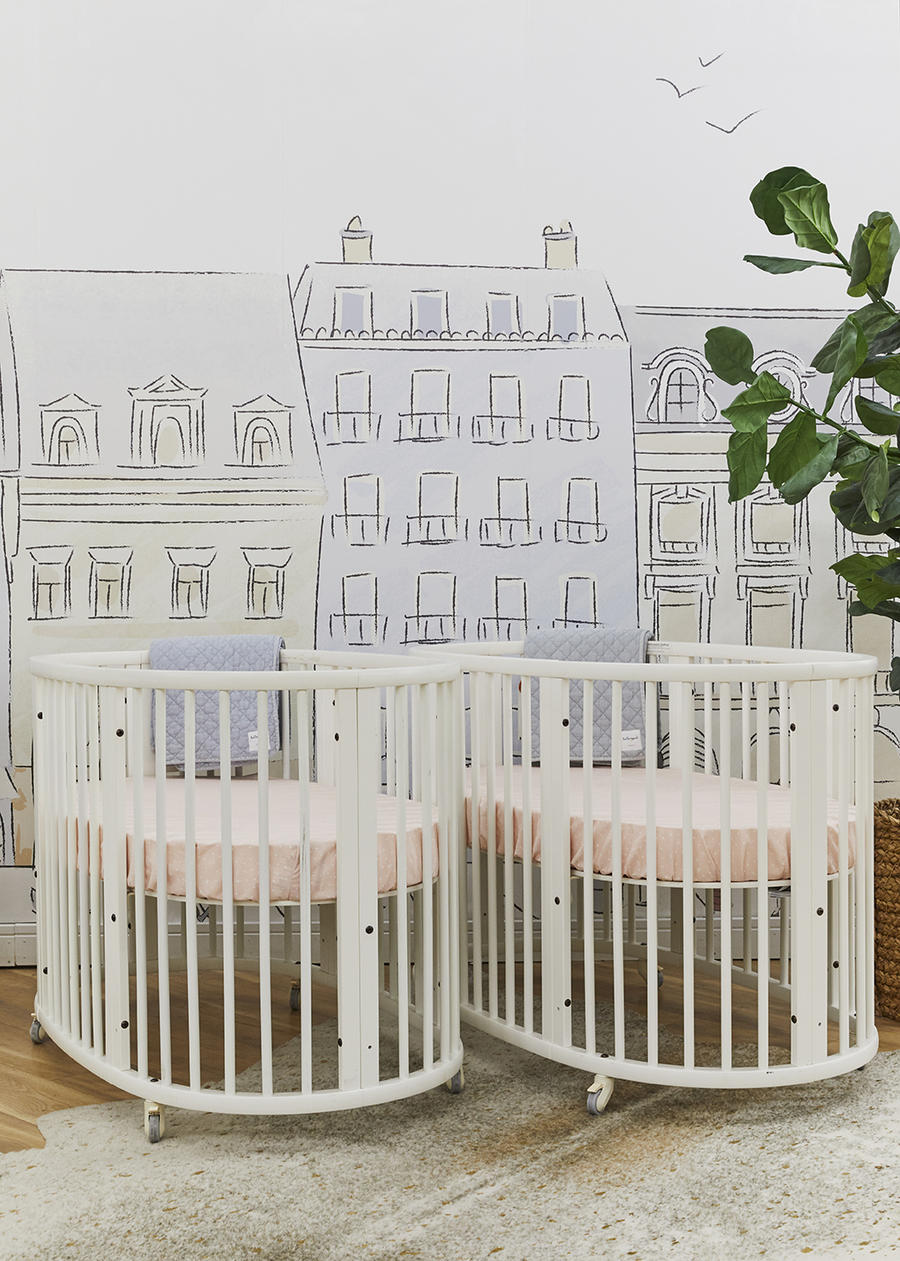 For a digital-first service, the approach is very traditional—customers can only access the designs in-store. Decorist has rolled out an array of the nearly 30 designs in select BuyBuyBaby stores (currently shoppable in New York City, Chicago, San Francisco). The remaining designs are compiled in a book that the in-store nursery design team can walk clients through. Bringing the collaboration back to Decorist's roots, with an appointment, clients can build a 3-D image of their room on the company's room builder platform.
Decorist plans to roll out the service to additional stores, starting with BuyBabyBuy's Brooklyn location next month. Conveniently, the collaboration also allows people to register for their nursery. Just as you might register for a crib or a glider, you can now register for a lamp or the art you'd like to hang. "To have these rooms already curated by a designer, it saves so much time," Glen says. "And to be able to see and touch these items in person is great too."