It's Tuesday, the best day of the week—at least, for the BOH news desk. In our weekly digest, find a roundup of need-to-know (and nice-to-know) news.
BUSINESS NEWS
Samson Holding now has a 70 percent stake in the Timber furniture factory in Bien Hoa, Vietnam. The investment is in support of Universal Furniture, a subsidiary of Samson, as well as part of a strategy toward entering the Vietnam manufacturing industry. Another goal is to "lessen the impact of Chinese tariffs and mitigate any future issues with production in China," says Samson Holding executive director Mohamad Amini. Timber is 2 million square feet and can hold 700 containers a month; Samson will keep the facility's senior management team and 3,700 employees, according to chairman Samuel Kuo. Universal will have exclusive production, which will start this October. Following the acquisition, Samson now has manufacturing facilities in the U.S., China, Indonesia, Bangladesh and Vietnam.
Gardena, California–based upholstery manufacturer Jonathan Louis will lay off about 329 workers after shutting down a night shift at two local facilities, reported Furniture Today. Permanent layoffs are effective August 30. Slow business and higher production costs were reasons cited by the company, which sources nearly 90 percent of its materials from China.
North Carolina–based integrated brand experience agency Mode has released a study on how branding and engagement has affected high-end consumers. Its conclusion? Some of the best-known luxury brands in the home category don't always meet expectations—and may be resting too heavily on their laurels. "One of the most interesting things we saw is that many of the most widely known and beloved brands are not executing well in different aspects of the brand experience," Mode creative director John Pietrafesa told Forbes. "There are a lot of upstart, challenger brands that are doing a better job communicating with this customer."
Plano, Texas–based Rent-A-Center has acquired virtual rent-to-own company Merchants Preferred for about $47.5 million in a cash and stock deal, reported Furniture Today. The transaction is expected to close in the third quarter. Executives at Rent-A-Center plan on using Merchants Preferred's 2,500 locations to accelerate its expansion plans by at least 18 months.
LAUNCHES, COLLABORATIONS AND PARTNERSHIPS
Christie's is collaborating with Alexandra O'Neill, the New York–based designer of fashion line Markarian, and New York–based interior designer CeCe Barfield Thompson. The collections consist of dresses and homeware, inspired by objects in the upcoming Christie's interiors auction. "Imagine having the perfect hostess ensemble," O'Neill says in a statement. "You can have the dress that matches your linens, that matches your china and crystal. The great thing about antiques is that they can translate into something beautiful and modern for your home, that also has a history to it." The collection will be available at department store Bergdorf Goodman beginning August 12. Thompson and O'Neill also have curated vignettes in the latest catalog and during the auction preview scheduled for August 16 through 20. The auction itself is in New York on August 21 and 22.
On July 23, direct-to-consumer brand Material Kitchen is debuting the reBoard, a cutting board that comprises recycled plastic and sustainably harvested sugarcane, with no virgin plastic. The New York–based brand was founded in March 2018 by co-founders Eunice Byun, a Goldman Sachs alum, and Dave Nguyen, who worked in retail operations at Valentino and Chanel. "The best way to disrupt a large, traditional industry is to focus on objects we use every day," Byun told BOH in January. "We thought that if we could transform the connection people have with these tools, they'd be more excited to use them."
Launching on August 21 is Salam Hello, a Morocco-based rug company that works with local female artisans to produce rugs direct-to-consumer. Founder Mallory Solomon donates 10 percent of profits to local charities and donations.
Los Angeles–based designer Karl Champley is a new host of the National Kitchen & Bath Association podcast, joining Jennifer Bertrand.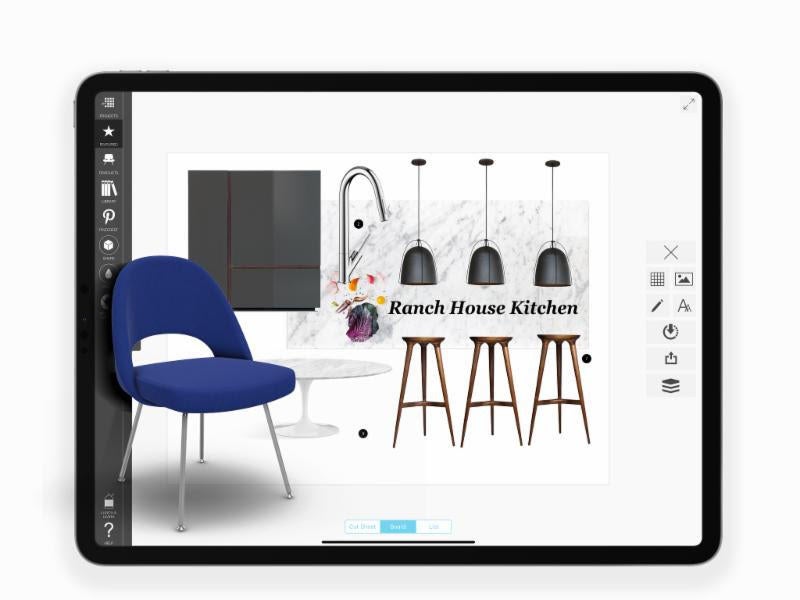 Today, design software brand Morpholio launches its collaboration with Theia Interactive, an AI studio, on the AI furniture design app Morpholio Board, which provides a meticulous level of detail in its renderings for brands like Knoll and Hansgrohe.
Lady M Cake Boutique has partnered with French luxury brand Baccarat on the first luxury cake truck. Lady M is known for its crepe cakes, Baccarat its fine French goods. The five-year-partnership kicks off in New York and finishes in August in California, where the 28-foot-long cake truck will continue operations. "Our partnership reinforces the Baccarat message of enjoying beautiful things every day," Baccarat USA president and CEO Jim Shreve says in a statement. "We are excited to share delicious cakes on beautiful Baccarat. Everything tastes better on Baccarat."
OPENINGS, AUCTIONS AND EVENTS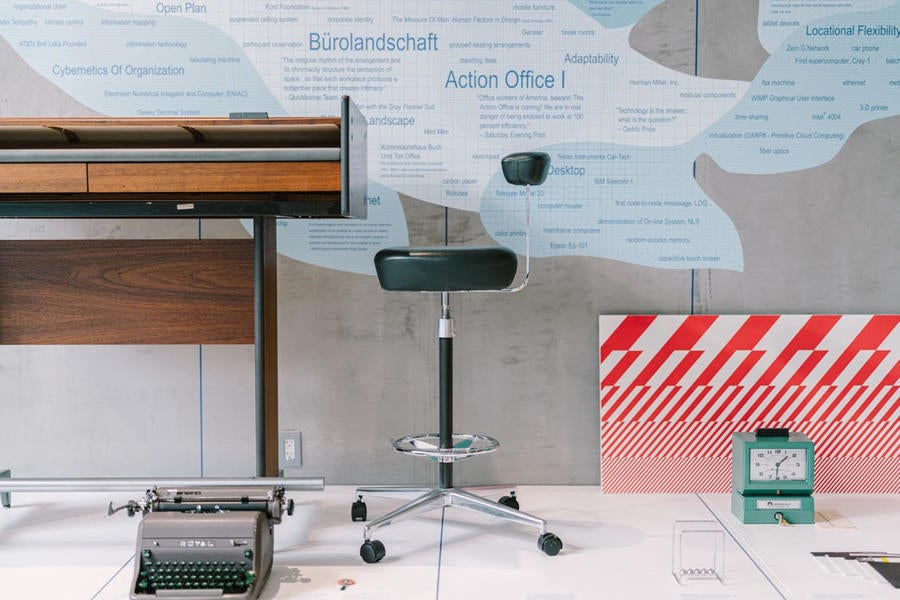 A/D/O by MINI, an interdisciplinary space in Brooklyn, has debuted "Out of Office," an exhibition that explores the connections between design, technology and the modern office. Including contributions from Herman Miller, the exhibit is on view to the public through September 6.
The American Craft Show in San Francisco is right around the corner, from August 2 through 4. With 250 artists participating, the show will exhibit furniture and decor among other goods. Purchase tickets here.
New York multibrand retail store Showfields—a VC-backed concept that lowers the barriers from clicks to bricks by offering quick-to-market storefronts, short-term leases, and design fabrication and staffing teams—has begun House of Showfields, a shopping experience that combines performance-art theater with retail. It is free, and you can make a reservation here.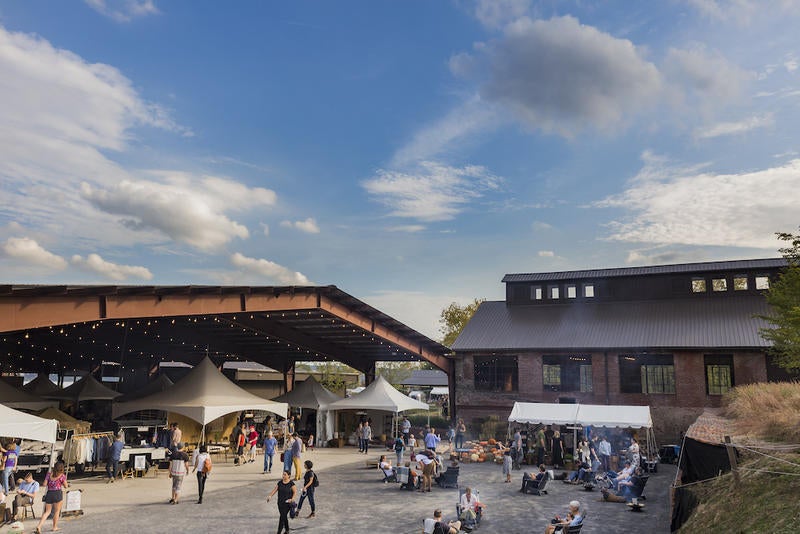 Save the date for design fair Field + Supply this fall, held October 11 through 13 at the Hutton Brickyards in Kingston, New York. The annual festival, founded by Brad Ford, has a heightened focus on modern, design-focused and handcrafted goods from a variety of studios and workshops. Last fall, over 7,000 guests attended. Purchase tickets here.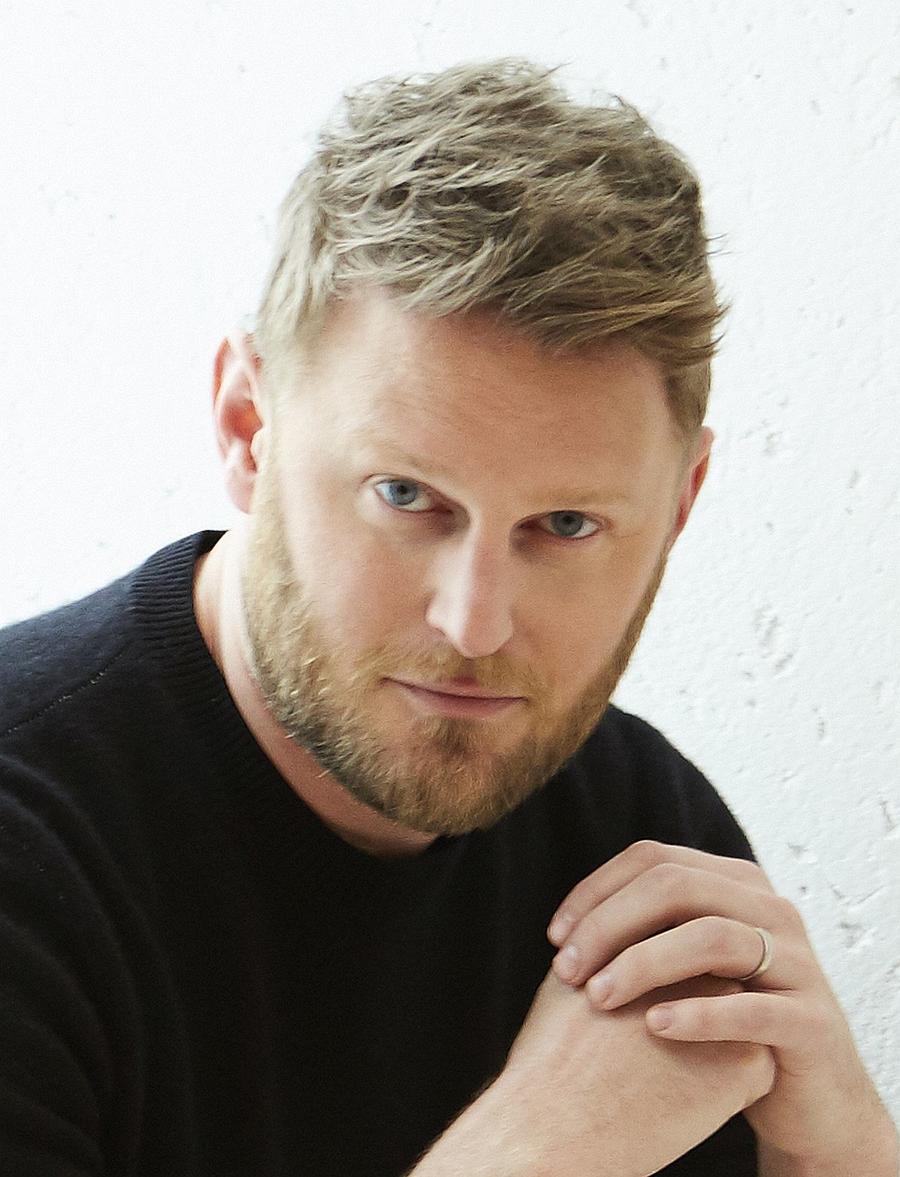 Courtesy of American Home Furnishings Hall of Fame
Designers Bobby Berk of Queer Eye and Kelli Ellis of Design Therapy are co-hosting this year's American Home Furnishings Hall of Fame Foundation Induction celebration, held during High Point Market on October 20 of this year.
Speaking of Fall High Point Market, registration is now open for buyers, exhibitors, industry members, press and students. The world's largest home furnishings trade show now has 12 million square feet across 180 buildings. We advise that you pack sensible shoes.
RECOMMENDED READING
Notre-Dame came far closer to collapsing than people knew, reported The New York Times. "What happened that night changed Paris. … That Notre-Dame still stands is due solely to the enormous risks taken by firefighters in those third and fourth hours," wrote Elian Peltier, James Glanz, Mika Gröndahl, Weiyi Cai, Adam Nossiter and Liz Alderman. "More than a few wondered why at a time when citizens were taking to the streets protesting inequality and economic hardship, when so many were dying in distant wars and on migrant boats sailing for Europe, should Notre-Dame matter. But Notre-Dame was more than a building. … Made and remade over the centuries, it remains a focal point of French culture that has responded to the demands of each age it has passed through."
California has mandated that all homes built be built with solar panels beginning in 2020, so soon the rest of the country should follow suit, according to a new poll covered by Fast Company. "Requiring rooftop solar on new homes normalizes it," writes Eillie Anzilotti. "Though this public-opinion ripple effect is difficult to quantify, a new study from CITE Research, a market research firm for communications campaigns, finds evidence that it's already happening." Apparently, in a national poll of 2,000 people, 70 percent said they'd support a national version of California's rooftop solar policy.
One year into his role as president, Hearst's Troy Young sat down with Business of Fashion to discuss his strategy for the future of the company. Young is focusing on a "data-first approach," which will analyze reader data and social media activity to hone in on how consumers are interacting with content. Hearst has begun developing custom magazines for brands like Bumble and REI and will continue to prioritize the creation of original video content. One thing that won't be changing, for now at least, is the company's commitment to print publications. "There is something magical about a printed publication," Young says in the piece. "I think obviously you have to match your investment to the demand on the ad side and on the consumer side. I think you'll see magazines change frequency and rate base, but I think they'll be around for a long time."
CUE THE APPLAUSE
The NKBA Thirty Under 30 class of 2020 is now accepting nominations. New members will be announced this fall and recognized at the Kitchen & Bath Industry Show in Las Vegas, January 2020. In order to be eligible, nominees must be born on or after January 21, 1990, be working in the industry and planning their whole careers around it, and be supported by their current employers to participate in the program.