For many small businesses, quality photography and styling has long been out of reach. The overhead of such expenditures—booking a studio space, stylist, and photographer or videographer—is often simply not something that fledgling entrepreneurs can swing. That barrier to entry is a reality that never quite sat right with Elizabeth Giorgi, who started her own video production company in Minneapolis six years ago and was regularly turning away smaller-scale clients who couldn't afford her rates. So, in 2019, she co-founded Soona, a "fast-casual" content studio that allows users to ship items—whether it's candles, beauty products or pillows—to their studio to have them professionally shot and styled for just $39 per photo or $93 for a video clip.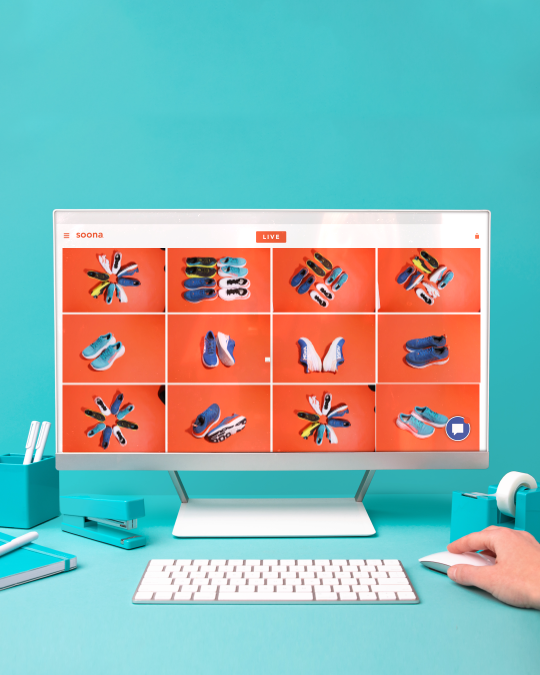 "Social media is the modern-day equivalent of a great business card," says Giorgi. "Really great photos and videos can make a business more successful and make a powerful impression on consumers. Our goal is to make those assets as easy and affordable as possible." Giorgi and her co-founder, fellow media production veteran Hayley Anderson, see Soona as a way of democratizing content creation.
All of the photographers at the company's studios in Minneapolis and Denver (an Austin, Texas, location is coming this fall) are trained on styling and art direction, but users can add on the services of professional stylists for a fee. "The a la carte nature of our services allows the user to pay for what they want and not have to pay for an entire production if that's not what they need," says Giorgi. That choose-your-own-adventure mentality carries over to the style of shoot as well. Clients can currently choose between options like flatlay, where products are shot in overhead vignettes; lifestyle, where products are seen in real-life settings; and e-commerce-style photos, where products are shot against solid backgrounds. Lifestyle images are Soona's most popular, which Giorgi attributes to the fact that they're the most difficult to execute on your own.
Soona's current clientele ranges from the food and beauty categories to home decor and gardening (one notable client is plant retailer Bloomscape). "The home space has been very good to us so far," says Giorgi.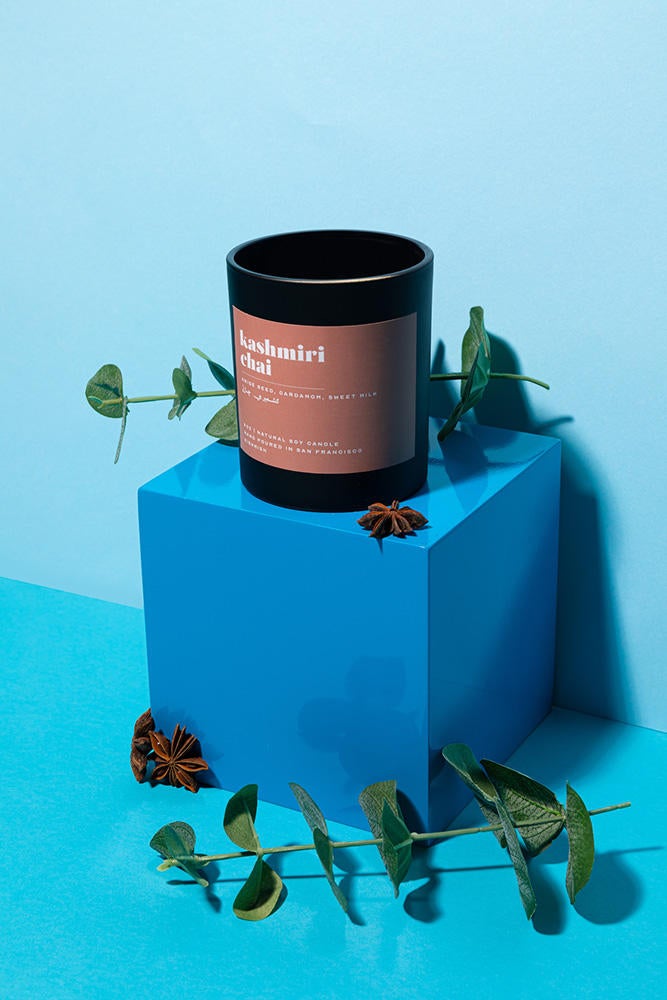 In addition to virtual services, Soona offers in-person services at its studios. Before the coronavirus hit, about 70 percent of its clients chose to come into the studio; in the past four months, that number has flipped completely, with 80 percent of customers now going virtual. The virtual shoots start with an online questionnaire about the user's product and shoot requests, like preferences on props and backdrop colors. On the day of the shoot, clients may log in to see the images as they're shot and uploaded in real time and chat with the team, voicing opinions as the shoot progresses. The user receives the photos within 24 hours and has the option to buy the raw file.
While the pandemic has hampered Soona's immediate plans of opening in more cities after Austin, the brand has expanded its reach in another major way: by partnering with e-commerce platform Shopify. "Toward the end of 2019, we were asking a lot of our customers where they were using these photos and the answer we heard again and again was 'Shopify,'" says Giorgi. They got in touch with the company and now offer direct integration into Shopify sites, so if Soona takes a new photo of your product, it can be automatically updated on your brand's page.
Giorgi knows that the Instagram-ification of retail has left a lot businesses struggling to compete and produce grid-worthy content on a consistent basis. "It can feel intimidating and discouraging, but we hope that Soona can be an invitation to show off your inventions and dream a little bigger," she says. "And, of course, sell more product."
Homepage photo: Elizabeth Giorgi in one of Soona's studios | Photo courtesy of Soona