With a new program, a high-end trade showroom in Philadelphia is looking to reach students—and potential future customers. The Lucas Alexander Collection, located at the Philadelphia Design Center, is launching its Dog Days of Summer: Summer Intern Design Challenge, in which designers incorporate furniture, lighting, fabrics, wallcoverings and decorative accessories from the showroom.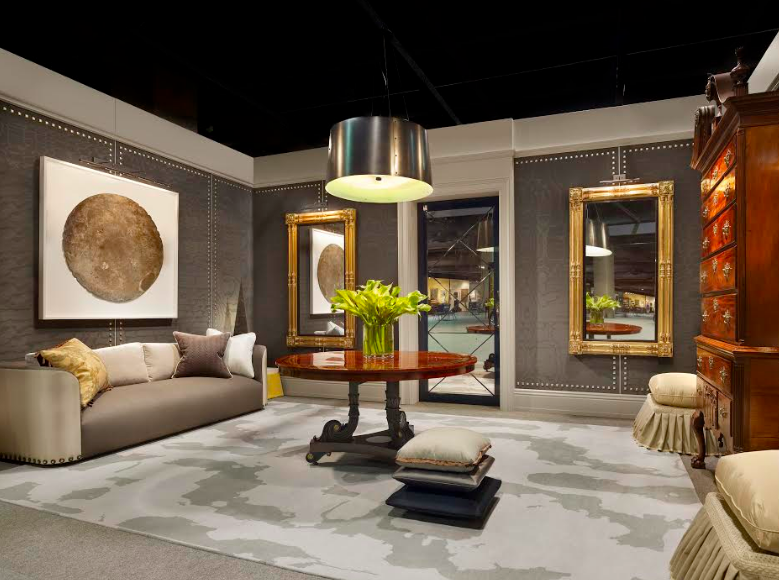 The project brief? Design a living room, dining room and kitchen for a hypothetical. Designers are asked to write a fictional client profile and design concept statement, and then submit what the showroom describes as "a turnkey design scheme including detailed CAD plans, renderings and sourced materials."
"My career started in Philadelphia after I graduated from Drexel [University] for interior design," says Gregory Augustine, creative director at Lucas Alexander Collection. "I know firsthand the abundance of design talent emerging from this city. We want to foster and inspire these young designers and give them an opportunity to grow."
The showroom describes what it expects from the intern designers: "Submissions will be judged based on design concept, overall design of the space, originality of product usage within the offerings of the Lucas Alexander Collection, and overall quality of professionalism."
Open to student interns who are working at interior design and architecture firms located in Pennsylvania, Delaware, and South Jersey, the competition is free to enter and will close on August 31. The submissions will be on view at the showroom through the fall, and the winner will be announced in during Design Philadelphia. The festival bills itself as the oldest of its kind in the U.S., each year spotlighting the work of thousands of local designers, architects and creative professionals over 10 days in October.