For many designers right now, all design is e-design—but it won't be that way forever. In BOH's latest Community Discussion, editor in chief Kaitlin Petersen spoke with brand messaging strategist Deb Mitchell about how to build e-design services into a firm in a meaningful way that will stand the test of quarantine (and beyond).
Watch the recorded conversation here, or read on to find out some of the top takeaways from Mitchell—from discussing how designers can leverage their website to filter clients to thoughtfully describing the deliverables of these new online offerings.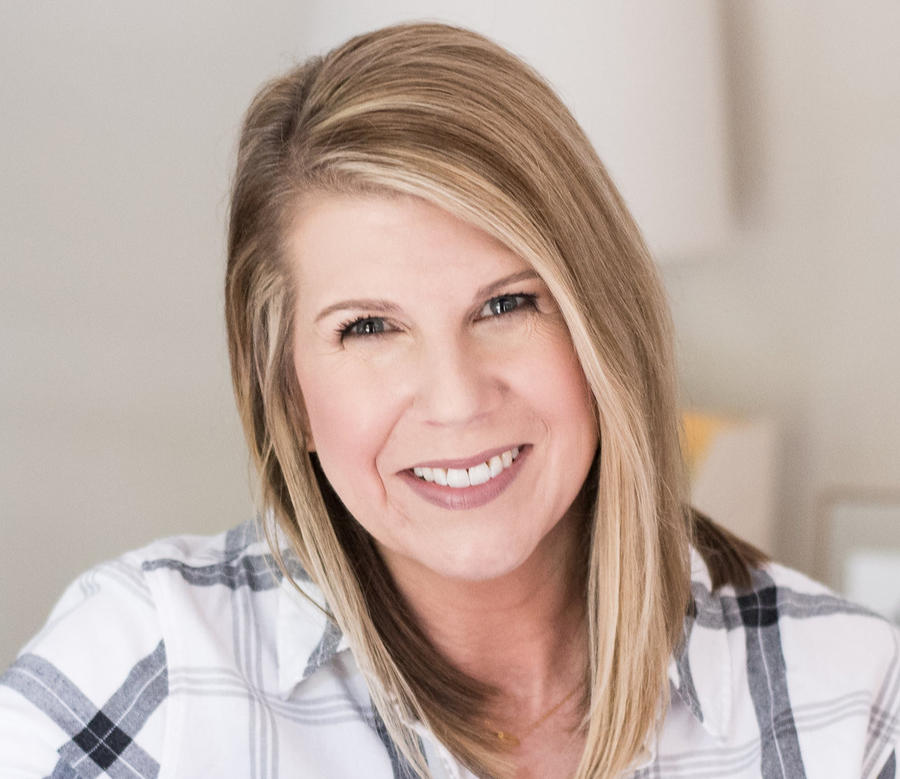 Courtesy of Deb Mitchell Writing
E-design is an opportunity
While many designers have framed their foray into e-design as a short-term pivot, Mitchell cautions against using language that positions virtual design services—which are likely here to stay in one form or another—as a temporary shift in your firm's offerings. "What is this new normal? Has this opened something up? Is there a different kind of clientele? You as a designer need to serve your clients in a way that will reasonably make you money," she said.
It may sound obvious, but outlining e-design offerings must be client-centric. Designers often build out the services that fit their workflow—but without thinking about who's going to be buying those packages. "The scope, deliverables and pricing have to be right for the client and you," Mitchell said.
Be clear, not clever
"Your tagline should be clever, but not your offerings," she advised. When it comes to the language on your website, she said, the clearer the better. (A marketing world saying to take to heart: "A confused mind never buys.") When outlining the services that you offer as a designer, especially around e-design, a good start might actually be defining what "e-design" means to you and your firm. Be as straightforward as possible, anticipate the questions that prospective clients might have, and answer them. As tempting as it is to leave more to the imagination, Mitchell believes in spelling out what you offer: "It's rare that any client would want to reach out to a designer who doesn't list their services."
Professional or personal?
Striking the balance between marketing oneself as both an expert and a relatable individual can be tough. "It's a sliding scale between professionalism and warmth," said Mitchell. "[Designers] work with clients and see what people want out of their homes, how they're connected to their homes"—an inherently personal experience. It's important to find a middle ground between the two, beginning by asking what kind of client you want to work with. For example, are you the type of designer who wants to sit down and have a glass of wine with your clients, or would you prefer to keep most meetings in the design studio? Knowing how to present yourself on that spectrum will point to the kind of language to use in describing your e-design services. After all, a designer's website should be both a welcome mat and a stop sign, says Mitchell—a way to let in those they want to work with and dissuade those who aren't a good fit.
Set your value
If you thought your pricing was separate from your marketing, think again. How designers describe, package and price their services tells potential clients something important about the value they'll derive from those services. Lean into some of the reasons a client might gravitate toward working online and make them a selling point in the package you develop. "One of the factors people go for in e-design is they want something faster," said Mitchell. "[When it comes to] the value piece, dig into what they're paying for: Is it a trusted guide, someone who knows their stuff, a safety net to make sure they're not spending unnecessarily? What's your role to them?" Once designers identify what needs they're filling, they'll be able to delineate what their role is—and with that, what objective value they offer.
E-design has to resemble your other services
If you ask Mitchell, designers shouldn't start from scratch when it comes to building out e-design services. "If there's a discord [between your different packages], it will beg a question. If your website in general isn't super high-end looking and feeling, how can your e-design clients expect a super luxury experience?" she asked. "Not every designer even wants to—or should—offer a high-end luxury design experience. Maybe you're more relationship-focused. Your virtual service can offer that. It has to be a consistent message, whatever you and your brand and services are about."

____________
Business of Home's Community Discussion is a weekly series of interactive Q&A events on Zoom for BOH Insiders. Hosted by editor in chief Kaitlin Petersen, the conversations explore how COVID-19 is impacting interior design and the home industry—and how designers and brands should respond.
BOH Insiders can tune in every Tuesday at 1:00 p.m. EST, or watch the recorded sessions here. (Not a BOH Insider? Learn more about our membership community here.)
Homepage image: Shutterstock