Following in the footsteps of fellow home decor giants before it, Ikea has announced the launch of a brand-new program offering professional one-on-one interior design consultations in the United States. Through the Ikea Interior Design Service, shoppers can connect with one of the company's design experts to plan out their space's redesign at an affordable price point: Flat rates for the services are set at $99 per room for consumers looking to upgrade their homes, and $299 per room for businesses seeking to redesign offices, restaurants, lodging, retail spaces and more.
"We know design is a crucial part of the customer journey, and we want to provide support with this part of the process," says Abbey Stark, interior design leader for Ikea U.S. "This affordable service is relevant to many people, but especially for those who have dreams and needs for their home, and just need inspiration and tips along the way."
The service follows a familiar format—after customers make an appointment through Ikea's U.S. site, the process begins with a questionnaire in which they are prompted to describe their dream space. Customers are then paired with a regional designer for a series of three one-on-one video conferencing sessions geared toward getting a better sense of their design needs. Those virtual meetings produce a variety of materials to aid in the design process, including a mood board, layout, elevations, 3D renderings, lighting plan, curated product list, home furnishings tips and material suggestions. As the final step in the process, Ikea will coordinate delivery, assembly and installation by sending products straight to the home or business, along with organizing any additional installation services through TaskRabbit.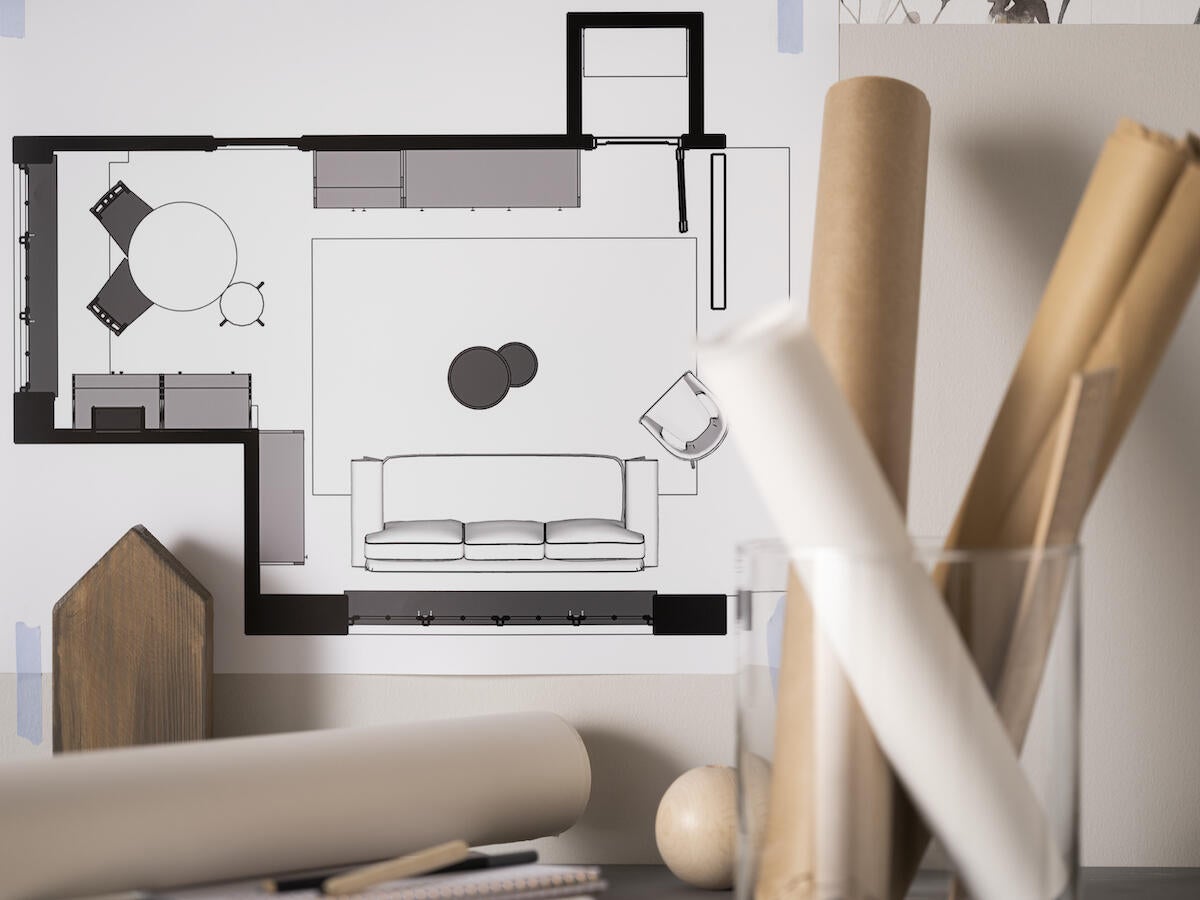 The program marks an expansion of the furniture giant's existing design service offerings, including its virtual design tool, Ikea Kreativ—which allows customers to peruse interactive virtual showroom spaces—and its suite of planning tools, where users can create virtual mock-ups for different spaces in their homes.
"We are constantly looking for better ways to reach our customers. By providing a virtual interior design service, we are creating a convenient shopping experience and meeting the customer where and when they want," Stark told Business of Home. "Our retail stores will always be our showroom for inspiration while we continue to evolve our omnichannel approach to bring design and home furnishings closer to our consumers."
Though Ikea's size makes its new program especially notable, offering design services has become a common play in the home retail world. Having on-staff designers has become a common strategy for brands of all shapes and sizes—a trend that was ushered along by the pandemic, when e-design became more commonplace. A veritable who's who of home retailers have kept up the practice, including West Elm, Design Within Reach, Mitchell Gold + Bob Williams, Parachute, Crate & Barrel and many others.
In some aspects, the addition of online design programs required retailers to shift their internal processes. For example, many found that they had to broaden their operating hours to make their virtual consultations available according to customers' schedules. Still, the payoff has been significant: Companies like Parachute and Mitchell Gold + Bob Williams reported that conversion rates from virtual consultations far surpassed other existing sales channels, while transaction values were higher on average as well. In simple terms: Design services just work for home retailers. It was probably only a matter of time before the world's largest gave it a shot.
Homepage image: Ikea launched an interior design servive open to consumers and businesses alike | Courtesy of Ikea