Last year will be remembered as a low point for e-design. After a flush pandemic period, the bottom seemed to drop out of the market, and following the back-to-back collapse of two major players—Modsy and Decorist—the space seemed so bleak that it felt reasonable to wonder if e-design was simply a failed experiment.
Amid the doom and gloom were a few bright spots for the fledgling industry: Havenly, the Denver-based startup founded by Lee Mayer in 2013, was still going strong (enough to position it to acquire the distressed assets of Interior Define at the start of 2023); and under-the-radar firm Decorilla had maintained a steady pace of growth throughout the turmoil. But there was no denying thate end of the venture-fueled glory days, when new startups were popping up regularly and companies like Laurel & Wolf were landing $100 million valuations, were over, and the momentum in the space had slowed.
Slowed but not stopped. Despite an industry littered with skeletons, a new crop of e-design startups has emerged in recent years to give the sector a new spin. The buzziest among them you've already heard of: The Expert, the ultraluxe platform founded by designer Jake Arnold and entrepreneur Leo Seigal that offers video consultations with high-end designers to everyday consumers at a cost of hundreds, if not thousands, of dollars an hour. But The Expert (and its more tech-oriented competitor Intro) is notable for rejecting both the classic trappings and original "disrupt and democratize" premise behind e-design. There are no mood boards or renderings, and while both companies do expand access to design to new audiences, the service is not cheap. Design-hungry shoppers looking for a room design for $100 or less are hardly the same as those who can afford $1,500 for 60 minutes of a designer's time.
Operating slightly outside the limelight is a small group of startups—including Collov, RoomLift, Pancake and Spacejoy—that more closely resemble the original concept. Indeed, a spokesperson for Collov describes the company's vision in language that could easily have been used to pitch Modsy in 2015: "We want to make interior design more accessible. It sounds like a luxury—we want to bring technology into the game to give easy access to everyone."
The idea remains appealing as always. Though design is more popular than ever, the average American consumer still—let's face it—could benefit from the help of a designer, if only they could afford one. At the same time, advances in visualization, modeling and rendering technology improve the user experience of online design with each passing year. The promise of e-design hasn't changed.
What has changed is the money. In the 2010s, low interest rates and a fast-growing tech economy put venture capital on steroids. In that climate, all of the first-generation e-design startups were able to raise tens of millions of dollars on the assumption that growth came before profitability. Though the money allowed companies like Laurel & Wolf, Modsy and Homepolish to scale quickly, they had to keep raising new rounds of funding to survive; when the VC music stopped, they all went under.
The new crop of e-design startups seem savvy to this dynamic. None have raised more than a few million dollars, and none have built extravagant offices or thrown gala events. Before, e-design companies could lose money on every room they designed in the name of growth; this time around, the platforms are careful to stress profitability first. "We try to make sure we're sustainable within the design fee itself," says a spokesperson for Spacejoy. "Whether the customer actually purchases the product doesn't affect our margin as much. We're highly focused on unit economics."
The other new development is the need for novelty. In the first wave, startups could make national news simply by offering interior design online—the idea in itself was eye-catching. Now everyone from Artemest to West Elm to Martyn Lawrence Bullard offers some version of e-design. The new platforms tend to have at least one or two hooks that help them stand out from the pack.
The new e-design companies are young. Some of them may be gone in a year. Others may grow to be industry-conquering titans. It's simply too soon to know—or even make educated guesses—about what their future holds. But their existence proves that, despite a rocky few years, the e-design dream is not over. While we wait to see how the next chapter unfolds, here's an introduction to the next generation of e-design platforms.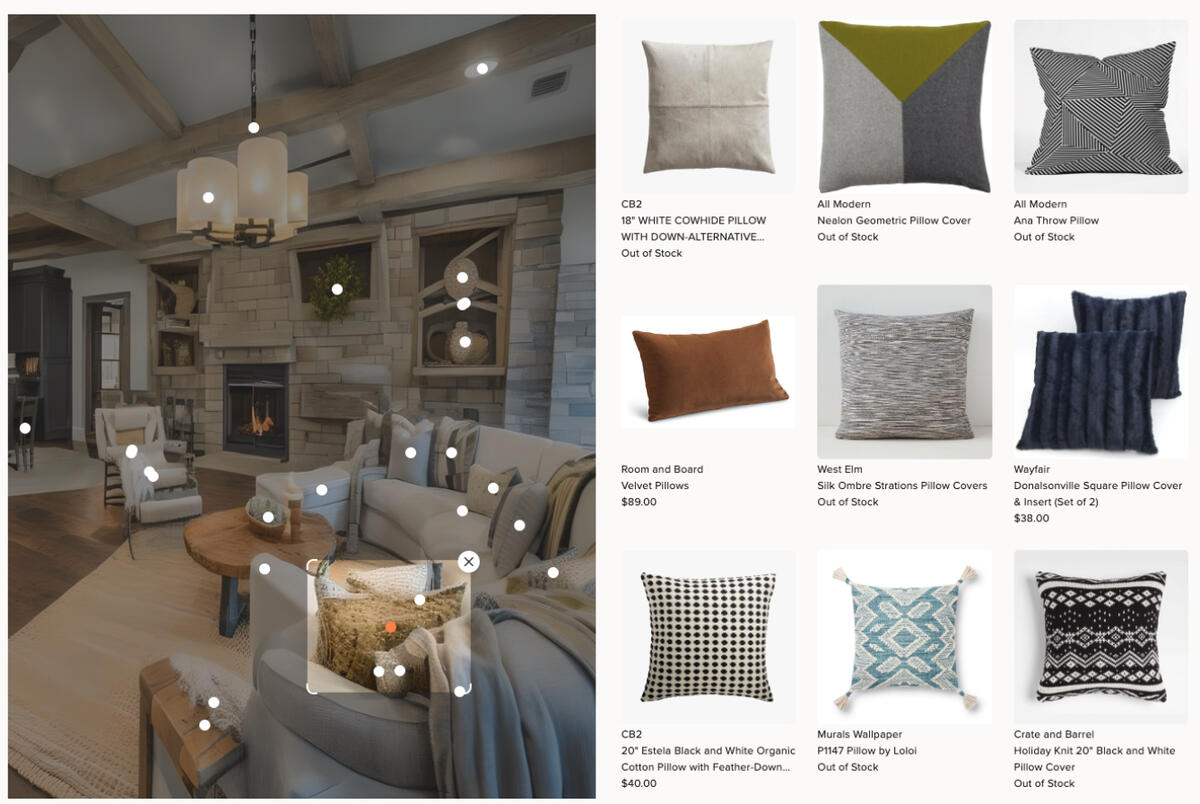 COLLOV
Launched in late 2020 by Stanford grads Xiao Zhang and Nicole Wang, in many respects Collov resembles the original vision of companies like Havenly and Modsy. Room design packages are offered for as little as $78, and customers work remotely with a designer to put together a mood board or rendering of their space, along with a shoppable product list (including price-matching guarantees for items offered through Collov's site). According to marketing manager Markk Tong, Collov has a network of 70 multilingual freelance designers in the U.S., who are paid on a per-project basis for their work. In 2022, he says, the company completed more than 5,000 room designs.
Collov—its name a portmanteau of "collaborate" and "love"—is noteworthy for its open-armed embrace of technology. The venture-backed company has already debuted the beta version of an AI-powered design engine on its homepage and is working on a more interactive tool that Tong likens to ChatGPT: "You can type, 'I need a design in modern farmhouse style, with a $5,000 budget,' and right away, the AI will show a high-quality image. You can make small adjustments too, like, 'Can you include this CB2 sofa that I like?'"
Tong says that the bond between a client and a human designer is unique, and that Collov is not looking to get rid of its freelancers, but AI tools will help the company offer an even more affordable service tier, and the appetite for artificial-intelligence-powered design has changed since last year. "When we started the business, people hated the idea of AI," he says. "They didn't want to pay AI to do design for them, so we've avoided [marketing around the] concept of AI in the past. Now, ChatGPT is a big thing."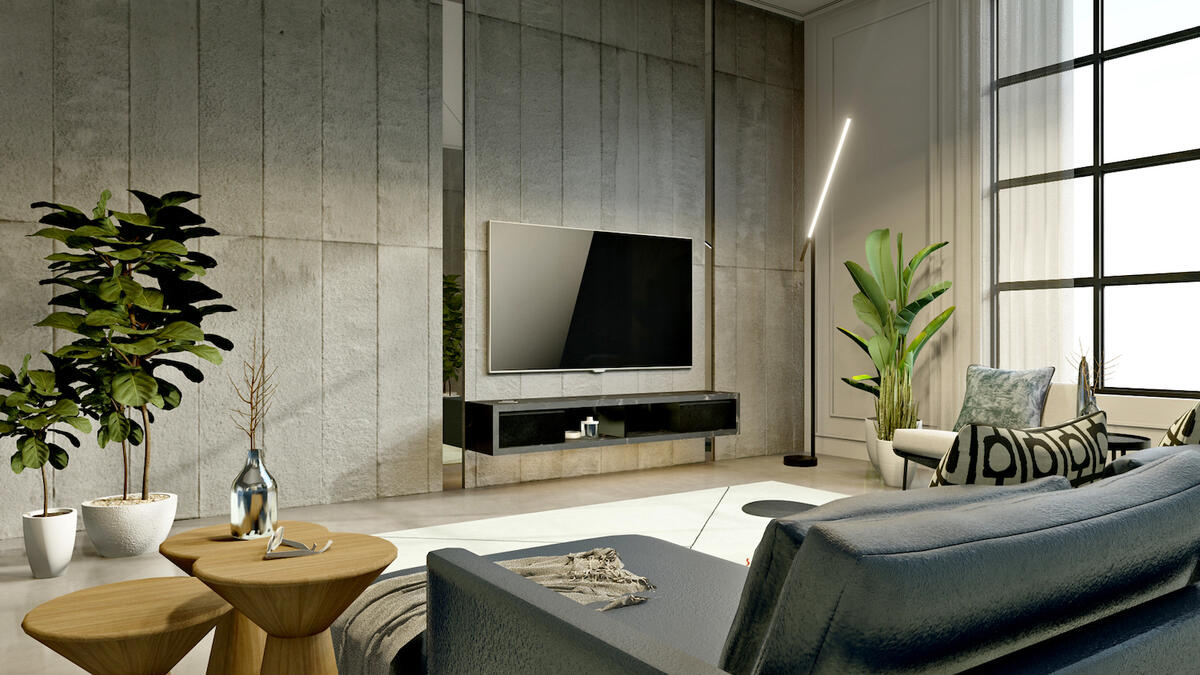 PANCAKE
Like many of its next-wave e-design peers, Pancake is a pandemic company. In the thick of stay-at-home orders in 2020, entrepreneur Roberto Meza was trying and failing to redesign his balcony as a home office. He connected over Zoom with an architect friend, who did it "live," collaborating with Meza on SketchUp. "We were changing things together, and he finished it right in front of me," he recalls. "Having it done in less than two hours blew my mind."
Today, Pancake is a scaled, professionalized version of that experience. For $129, clients can book a two-hour video call with a designer and work through a scheme together using design software. At the end, the client is given a 3D rendering and a shoppable list of products. In that, Pancake is something of a hybrid between video-centric person-to-person "live" platforms like The Expert and the rendering-focused companies like Collov where the design work is done asynchronously. Meza says that even though the designer steers the process, the collaborative nature of a Pancake session gives customers a greater feeling of ownership about the results. "Even if Renzo Piano designed your house," he says. "You'd tell your friends, 'Renzo Piano designed my house, but these over here were my ideas.' People love the co-design process."
According to Meza and his co-founders Maria Jose Castro and Alfredo Enciso, Pancake created more than 750 spaces in the past quarter and has worked with clients in 23 countries, though the U.S. market is its primary focus.
As a company, Pancake has a unique advantage: its location. Meza is from Costa Rica, and though Pancake is a U.S.-registered company, its operations and in-house design staff are based in Central America. As a result, its labor costs are significantly lower than they would be in the U.S., and Meza says Pancake is profitable on every project, even without accounting for affiliate sales on furnishings and decor.
Any early fears that an American audience wouldn't jibe with a Costa Rican designer melted away quickly. "English isn't our native language, and that was one of our main concerns," says Meza. "We said, 'OK, now we're open to the U.S. market. Are they going to say something about our accents?' Out of the first 600 sessions, only one person said something in the first 15 minutes: 'I thought you were going to be based in the U.S., where are you from?' Now that person—she's a real estate agent—has done four sessions with us and wants to set up a B2B partnership."
ROOMLIFT
Founded by California-based designer Megan Hersch, RoomLift is the next-wave startup company most closely intertwined with the "classic" interior design industry—though the business model is very different. Hersch notes that the platform doesn't earn a margin on product, instead looking to monetize designer's creativity only. "We're different from companies working on a commission-based system," she says. "RoomLift turns service into a product."
Hersch, who worked for Kelly Wearstler and Atelier AM before starting her own firm in 2010, conceived of RoomLift as a way to offer a pared-down design-in-a-box service to clients who weren't able to book the full package. Then, in the fall of 2021, Hersch decided to relaunch the business as a startup. "I have a friend at Google, and they said, 'You know, if you put some tech into this, you could probably scale it incredibly.'"
RoomLift is, in essence, just that: a tech-powered, scaled-up marketplace version of the classic "room in a box" service. Clients work with a designer over two video calls to come up with a design scheme—ultimately, they receive an artfully packaged presentation box that contains samples, a floor plan and carefully itemized product selections. "Design is emotional, and I want [the customer] to feel like they got great quality for what they paid," says Hersch. "The card stock is thick, the samples come in a bag, choices are beautifully color-printed. … Having things printed out on paper also makes it easier to make decisions, as opposed to sending links or scrolling through options on a screen."
The platform acts as an intermediary, collecting information for each project so that designers can focus on making selections quickly, then organizing and shipping the presentation box. Designers have some flexibility to set their own pricing, and there are various tiers of service, but the premium offering starts at $1,250—of which RoomLift pockets 40 percent and the designer recoups the balance.
RoomLift currently has nine partner designers signed up, though Hersch says she's built the platform for scale—one day, she hopes thousands will use it as a sideline to their main business. "My dream is that any designer who wants to work on the platform can be on here," she says. "We're trying to support and promote all designers to reach people they wouldn't be able to reach otherwise."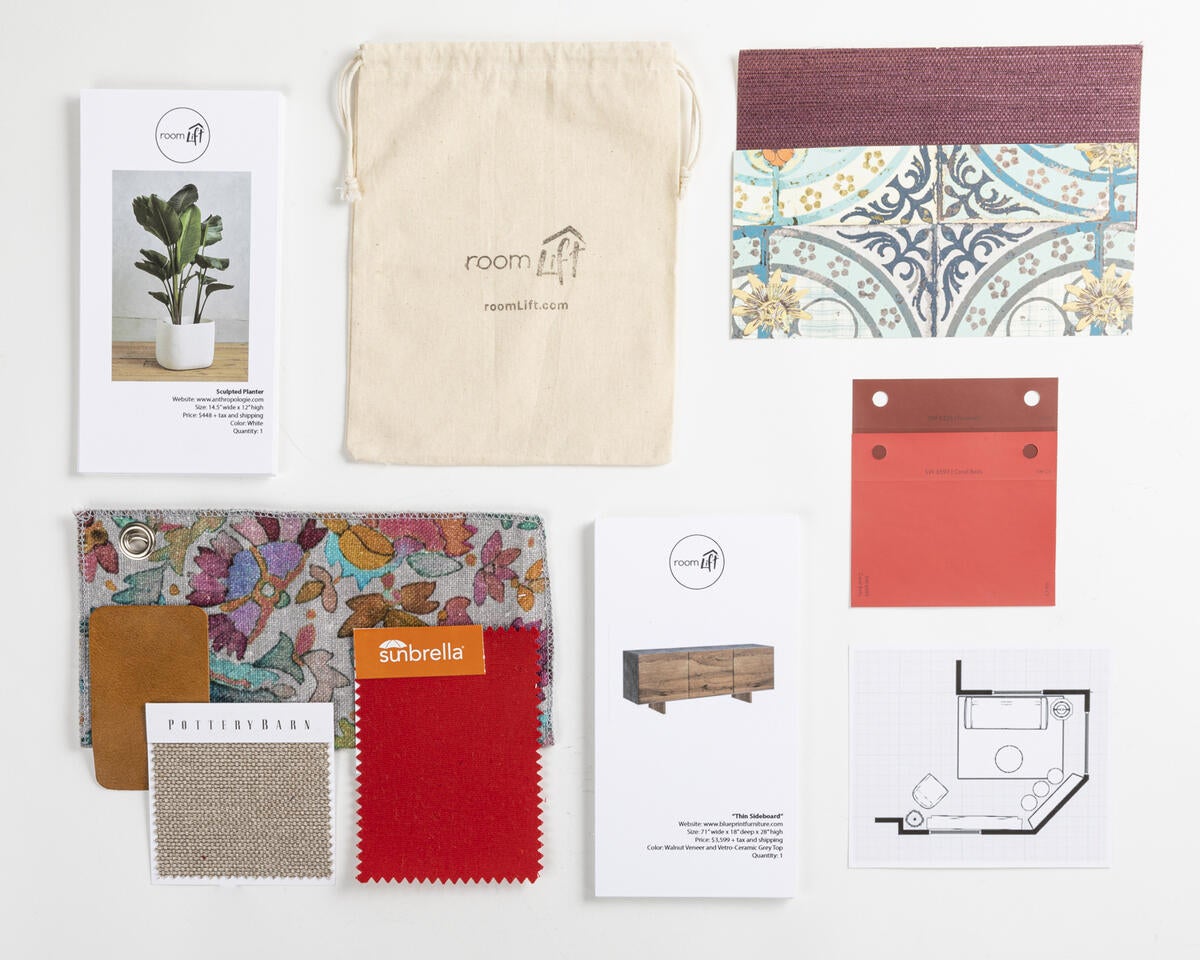 SPACEJOY
Spacejoy, like Collov, closely resembles the first generation of e-design players, though certain qualities set it apart. Much like the now-defunct Modsy, Spacejoy has bet on high-quality renderings and visualization tools as a key differentiator—the company's software allows clients to return and tinker long after their initial design session. "A year down the line, you may want to revamp the space," says Ellysia Applewhite, the brand's director of design operations. "This allows the design process to continue—you can swap products, layouts, paint options. It's a driver for customers."
Prices start at $299 for the most basic package (Delight) and range up to $599 for a premium tier ("Euphoria"), which includes quicker turnaround times and more interaction with a designer. Applewhite says the company has tackled tens of thousands of projects.
Founded by Arnab Saharoy and Vinay Indresh, Spacejoy grew out of an India-based e-design startup the two entrepreneurs had launched called Homefuly. In 2019, Saharoy and Indresh relaunched the company in California and began targeting the U.S. market. Of all the new e-design startups, Spacejoy appears to have raised the most capital—in 2022, the company secured a $4 million funding round led by Silicon Valley VC firm Accel.
Like many startups, Spacejoy has made a series of pivots over the course of its short time in business. In an earlier incarnation, it had a network of freelance designers; now it maintains a small team in-house. Spacejoy once had a purchasing staff that handled e-commerce transactions; now it simply links to retailers' websites and takes an affiliate commission. The company, says Applewhite, has been focused on profitability and delivering a satisfying customer experience through artful renderings: "Our ability to visualize is what sets us apart."