In 2015, entrepreneur Leura Fine gave an interview laying out the pitch for her e-design startup, Laurel & Wolf. Interior design, she said, was an archaic business, walled off and reserved only for the affluent. By delivering the service online, her company could bring the beauty of design to the masses and make millions—if not billions—in the process. "Other opaque and offline industries have successfully leveraged technology to move into the future," she reasoned. "Why shouldn't interior design?"
Months later, Fine raised $20 million to make it happen. She wasn't the only one. Throughout the 2010s, a wave of e-design startups netted tens of millions in venture capital funding. Though their business models varied, companies like Homepolish, Havenly, Modsy and Decorist all seemed to be working on the same challenge: How to unleash the power of the internet to modernize and scale a famously old-school business. The space was hot, drawing both media attention and eager investors.
In retrospect, it was a golden era for a fledgling industry—e-design was on the rise. Recently, it seems to be having a fall.
It started in the spring of 2019, when Laurel & Wolf abruptly shut down its website and disconnected its phones. Over time, it became clear that the company had been struggling for a while, laying off waves of employees while hoping for another round of funding to come through at the 11th hour. It never arrived, and Laurel & Wolf's assets were sold off in a fire sale.
Less than a year later, Homepolish collapsed (though the venture-backed startup was not an "e-design" platform in the strictest sense, it offered remote services and similarly promised to democratize a once-inaccessible industry) after struggling to scale. Like Laurel & Wolf, Homepolish had been hunting for a white-knight investor to save the company. It didn't happen, and the platform's designers were left in the lurch, with some owed thousands of dollars in unpaid fees.
The pandemic stopped the bleeding for other e-design brands, as a shift in consumer spending toward home and the rise of online everything proved to be the perfect virtual design environment. Decorist, which had been acquired by Bed Bath & Beyond in 2017, saw a 30 percent increase in spending in the first months of COVID-19 alone. Modsy, which had undergone a round of layoffs and cutbacks in January of 2020, bounced back almost immediately—by May 2021, CEO Shanna Tellerman told BOH that the company had seen almost 300 percent growth in its higher-end offering.
But as COVID conditions began to wane, e-design platforms started once again to falter. First there was the quiet dissolution of Décor Aid—another Homepolish-like marketplace—which disappeared with little fanfare in 2020. Then there was Modsy's abrupt closure this summer. With more than $70 million in funding and technology that even competitors agreed was best-in-class, the San Francisco–based startup had always seemed like a long-term player. But in June, Modsy announced it would be discontinuing design services and laying off its staff, citing uncertain economic conditions and a failed acquisition deal.
Just this week, Decorist announced that it too would be discontinuing services and shutting its doors (the platform hasn't provided an explanation, but the well-documented struggles of its parent company likely played a role).
A decade in, five of e-design's biggest names are now out of business. While it's too soon to know what will happen to the industry long-term, it's fair to say the momentum has sputtered. Why?
Advances in technology, rampant venture-capital spending and the cultural ascendance of design—it's easy to see what contributed to the birth of platforms like Modsy and Homepolish. It's more complicated to explain the force that has dragged them down. Laurel & Wolf suffered from chaotic leadership. Homepolish stumbled into controversy. Decorist's fate was wrapped up in Bed Bath & Beyond's. There's no simple pattern, but there is a clear trend.
In October of 2019, Havenly raised $32 million, capping off a five-year period in which the major industry players had raised in the neighborhood of $200 million. Since then, venture money in the space has slowed to a trickle. Investors have stopped betting big on e-design.
That may have nothing to do with the business model itself. With a looming recession, venture in general has cooled. There may also be a kind of herding bias at play: When one or two similar startups implode, investors begin to retreat from the space.
But it's also true that e-design platforms themselves have struggled to make good on their initial promise—some have done better than others, but none have turned into category-dominating profit machines. Throughout much of the 2010s, the prevailing wisdom was that you could disrupt any entrenched legacy business by bringing it online, pumping money into it and achieving scale. That hasn't quite come to pass in interior design.
There are many reasons why. "Traditional" IRL designers will take heart in the recognition that it is difficult—impossible, really—to replicate the full design process online. But the audience for e-design packages (many of which are only a couple hundred dollars) has always been different than the classic affluent design client—and many e-design customers are happy with what they get for the price they pay. The situation is not as simple as: "E-design isn't as good as the real thing."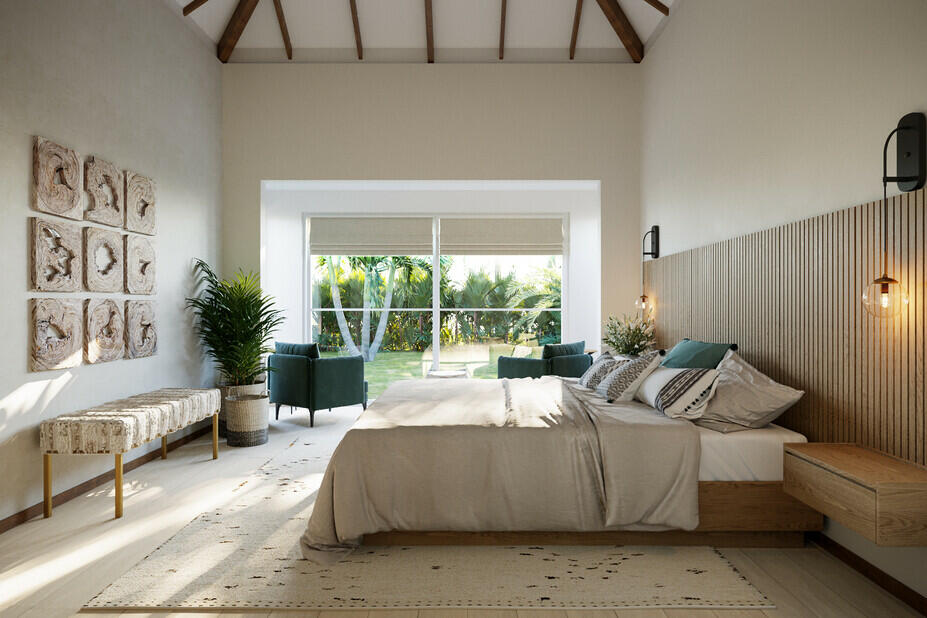 The truth is that these platforms struggle with many of the same challenges as traditional designers, only on a bigger scale: For instance, you can deliver a great service, but then the client doesn't need it again for another eight years. The slow cadence of home spending has proven to be a serious problem for e-design platforms—it's tough to lock customers into subscription plans or seduce them into impulse shopping. Instead, to draw new customers, platforms have had to spend tens of thousands a month on paid marketing, leading to extremely expensive momentum.
Also, e-design companies get shopped. Because so much of their product selection is retail—and because customers have less of an emotional bond with an online portal than with an IRL designer—e-design platforms are constantly at risk of customers hunting around the web for a better price. And because e-designers have to offer their service inexpensively to reach a wide audience, losing the margin on product is all the more painful.
Simply put, the digital-scaling playbook—spend gobs of money, grow quickly, capture an audience, drive down costs—doesn't work particularly well in design, a complex business where customers only shop periodically.
Finally, part of why e-design has cooled could simply be because it's less novel. The pandemic that boosted e-design platforms also pushed everyone into the field. Traditional designers who once wouldn't touch virtual services with a 12-foot curtain rod were suddenly selling online packages. Independent e-designers are plentiful. Retailers, from Parachute to RH, have figured out (free!) e-design offerings.
Once, the idea that you could do interior design online felt radical and surprising. Now, it's everywhere.
Writing an epitaph for the era of e-design platforms would be premature. Despite some high-profile collapses, many are still in business. The most well-known is Havenly. Founded in 2013 by CEO Lee Mayer, the Denver-based company has weathered the ups and downs of the past decade—it's the last of the big venture-backed e-design platforms standing.
Less technology-centric than its onetime rival Modsy, Mayer has long said that a focus on the customer experience has helped the company stay above the fray. And despite the growth-over-everything mindset of most venture-backed founders, in interviews she has made it clear that Havenly pays close attention to the unit economics of its core business.
In an email, Mayer told BOH that while the dissolution of companies like Modsy and Decorist inevitably bring scrutiny to the e-design space, she has plenty to be optimistic about. "Our business is up, by any metric. For some of our products, our new customers are up 50 percent; in other cases, our customers are up by 100 percent quarter over quarter," she wrote. "We feel confident that demand continues to grow for our category despite some of the macroeconomic headwinds we see."
Havenly isn't the only e-design platform still going. Among a few others—Spacejoy, Collov—there's Decorilla. Founded in 2012 by entrepreneur Agnieszka Wilk, Decorilla has never raised a headline-grabbing venture round—consequently, it has flown somewhat under the media radar. But Wilk says that her company has grown slowly but steadily over the past decade, now employing more than 50 full-time employees and a roster of hundreds of freelance designers.
While she's seen a decline in demand following the pandemic boom, Wilk is calm about Decorilla's outlook. "We've always focused on having a sustainable business. Our unit economics have been right since the beginning, we've been remote-first from day one, we watch our spending and we're in a good cash position—it helps, especially during a tough time," she says.
She's also confident that e-design can and will scale—the problem afflicting so many competitors has been that they've been pressured to do it too quickly. "Interior design has to be high-touch. People just expect that, and scaling it is hard. You can find a few good designers, build word of mouth, and you're doing great—but you can't just hire another 200 super fast. It takes time and training and tools," she says. But if done properly, adds Wilk, the sky's the limit. "I one hundred percent believe in it. Clients love it, designers are happy, and retailers are happy It's a win-win-win. I think we can IPO—the market opportunity is huge."
Indeed, for all of the challenges that e-design platforms have faced, the core appeal of the concept—addressing a rising digitally native generation, delivering design to a wider audience—remains. "Bringing a layer of technology and accessibility to interior design seems like a no-brainer," says Mayer. "If we believe in the future of interior design as this next generation continues to invest in their homes, I think we also have to believe that companies like ours—which try to make interior design affordable, transparent and easy to use—stand to benefit as well."
Of course, Havenly, Decorilla and their ilk are only the bigger platforms. If the 2010s were defined by the rise of large-scale e-design purveyors, the past few years have seen the growth of a robust environment of independent solo designers. Jenna Gaidusek, the founder of software suite and online community eDesign Tribe, says that the Facebook group she started in 2018 for solo e-designers swelled to more than 4,700 members over the course of the pandemic. (eDesignTribe was recently acquired by MyDoma, now Gaidusek is director of community and education there).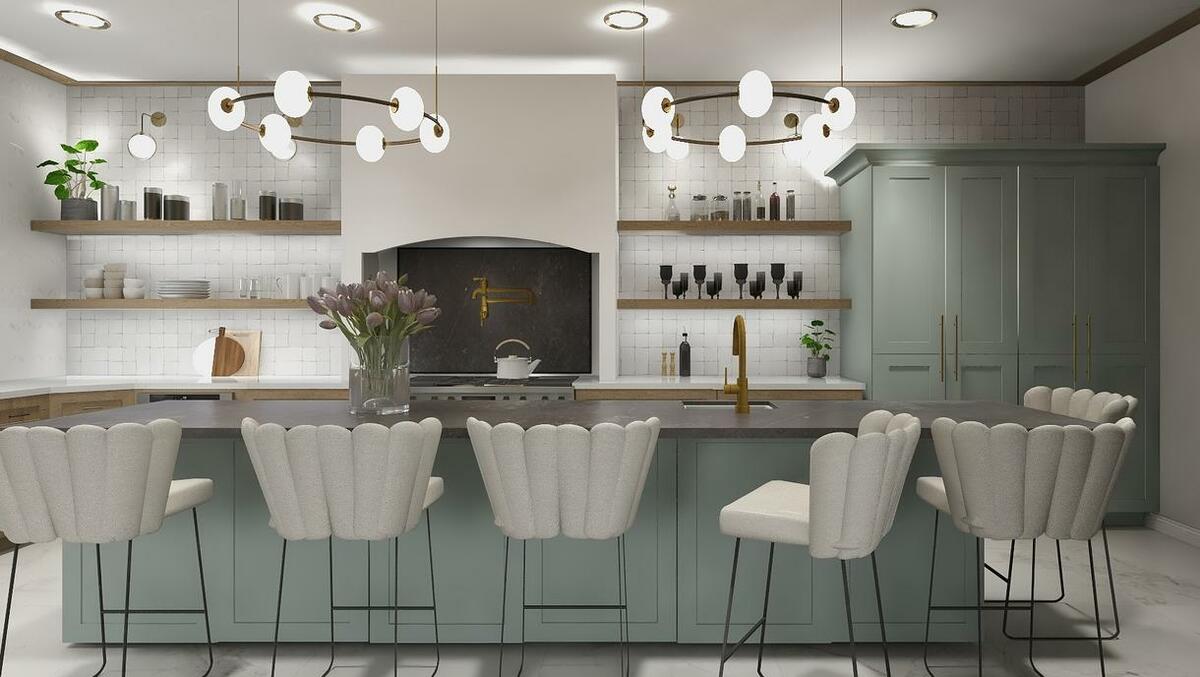 Courtesy of MyDoma Studio
Gaidusek, a longtime critic of the venture-backed platforms, sees their struggles as long overdue. "This is really the chickens coming home to roost," she says. "The big platforms have never paid designers fairly and have driven the cost of e-design down to unsustainable levels. I'm not surprised to see they're falling away. … the only sustainable business model for designers is to not rely on other companies to funnel you leads. It's paramount to have your business fundamentals—website, social media and process—in place from the start."
But while indie e-designers once might have feared competition from the likes of Modsy, Havenly or a new player still to come, nowadays much of online chatter is about advances in artificial intelligence, not venture capital. As AI gets better, it may only be a matter of time until an algorithm can create a decent-looking room. For designers who work exclusively online, the gap between what they can provide through renderings and shopping lists and what a machine can generate may be narrowing uncomfortably.
Given that, it's telling that what little venture capital dollars have been poured into e-design recently have mostly gone to startups that can't be disrupted by AI. Take The Expert, which has raised $15 million, and Intro, which has netted $10 million. Both founded in 2020, the two companies give designers tools to offer direct video consultations with their clients, often for hundreds of dollars per hour.
Each company has a distinct approach (The Expert has focused on the ultraluxe sector, and Intro has cast a wider net), but both prioritize the person-to-person connection of designer to client, not the technological wow of a glossy rendering. Incidentally, Havenly recently announced that it's offering an IRL version of its services, in which designers perform a site visit as part of the process.
A prediction: If e-design has a future, it's going to be much more human.
Homepage image: Courtesy of Modsy