The mission of the Business of Home podcast is to bring listeners conversations with icons and newsmakers about the issues that matter most in the design industry. This year was complicated by the fact that, for much of 2020, there was one very big issue that mattered the most. But it wasn't all COVID, all the time—over the course of 46 episodes, host Dennis Scully chatted with designers, CEOs, entrepreneurs and one futurist about everything from decorating the White House to the price of a yard of fabric. Here are 10 of our favorite moments from the show.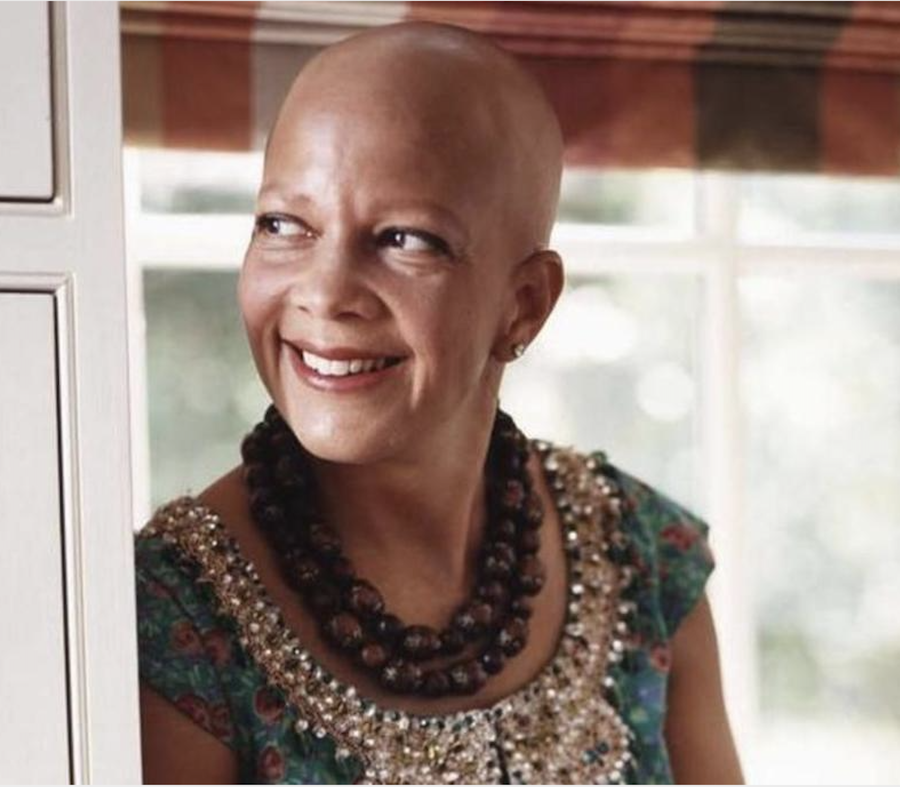 Courtesy of Sheila Bridges Interior Design
LESSONS IN REINVENTION
In February, interior designer Sheila Bridges came on the show to share stories from a career marked by constant reinvention. There were highs, including the fame that came from hosting a popular design show, and lows, including a dark period following Bridges's diagnosis with alopecia areata and the loss of her hair. She also discussed the troubling lack of diversity in the industry—an issue that rose to the forefront of the national conversation months later. "The design world is getting a little bit better, but there's still a lot of room for growth and change and inclusivity and diversity," she says. "None of us wants to be the only one. I don't want my legacy to just be about my own work. It's also about bringing other people into the fold."
The secrets of staging
Our most popular episode of the year was a conversation with staging entrepreneur Cheryl Eisen of IMG, who told the story of her rise from the scrappy early days (full of declined credit cards and late-night Target runs) to running a 100-person operation that stages luxury properties in New York and beyond. Her secret? Taking the basic principles of interior design and turning them upside down: "Interior decoration and staging are opposites. Interior decorators are hired by a client to create a space that reflects the personality of that person—it's a very personal space. Stagers have to depersonalize a space so that it doesn't feel like someone else's home when buyers come in. It has to feel like everyone's home."
Scaling up
The episode featuring Florida designer Marc Thee was another listener favorite, likely because he talked extensively on a subject most designers are dying to hear about: how to scale a firm. (Thee oversees a staff of 70.) There's no one big secret, as it turns out, but a lot of small ones, including this gem: "Interior design is singularly the client's perception of your service—how you handle challenges in the job, how you report progress, how you account expenses. It's not about what you think they think, it's about their truth," he says. "They might find that things they've asked you to follow up on are falling through the cracks. That's suicide."
Going the solo route
In the spring, hide maker Kyle Bunting came on the show to discuss his unique business, and his decision to pull away from showroom representation and go it alone. The move was inspired partially by a business opportunity, and partially by years of chafing at a model that Bunting came to resent. "Every brand that is represented by someone else can relate to the first time they do something direct with a client and they get that email that says, 'Hey, this is how we do business, and let me remind you, those are our clients,'" he says. "And they're right. But they're not saying 'our' and including us; they mean their clients."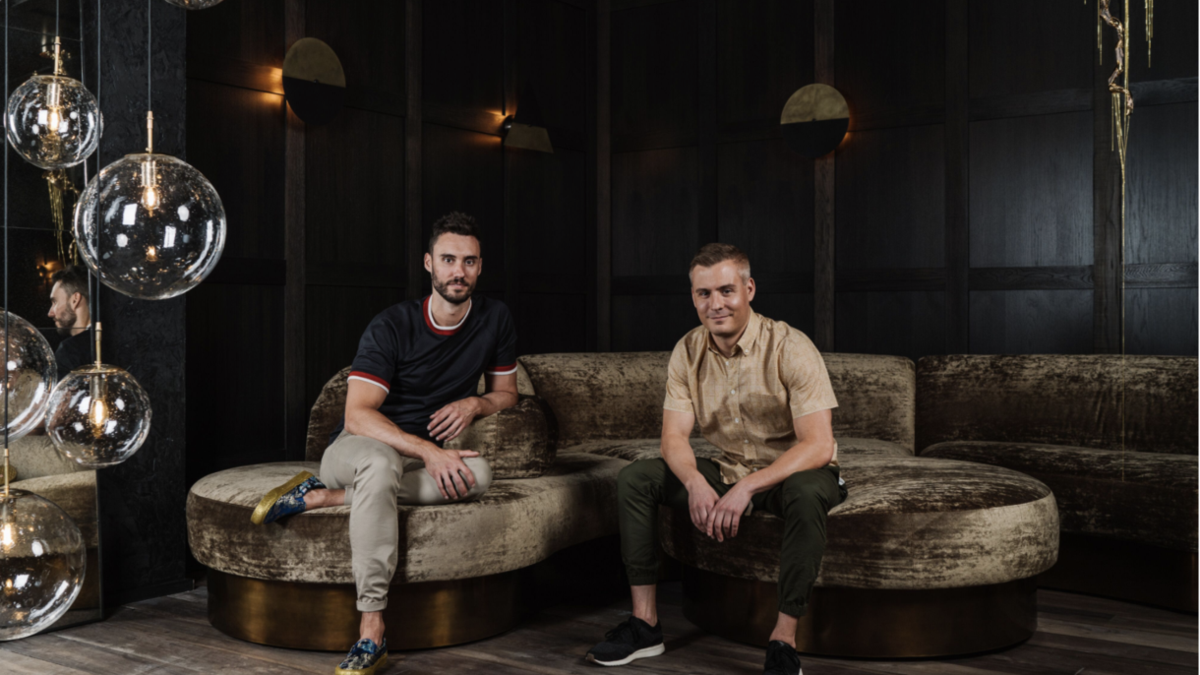 The coolest showroom in America
On the other side of the coin, for many there's simply nothing wrong with the multiline model. Ryan Hughes and Steven Leonard, the partners behind buzzy Atlanta showroom R. Hughes, shared the story behind their success. "I think some multiline showrooms might become complacent, allowing the vendors to do all the work—to set their floor samples, to do all the marketing," says Hughes. "Steven and I have a very heavy hand on the display [and] the marketing. We don't just take vendor photography and e-blast it out. We try to do our own e-blasts that have our brand involved, try to do our own photo shoots. The best way I can describe it is that I believe we are true partners with our vendors. It's more than just [hiring] a salesperson to sell the line."
Inside the complexities of fabric
For anyone who wants to understand the fabric industry, let Stephane Silverman of Castel be your guide. His appearance on the show was a master class in the twists and turns of a complex corner of the design business—covering everything from the origin of CFAs to the reason why a yard of fabric costs what it does, alongside his own experimentations with trying to move the industry forward. "I came in saying, 'How can I start a fabric company without stocking anything and not having a showroom, and doing things on the Internet?'" Silverman recounts with a laugh. "I can only tell you that now I have inventory and I have a showroom. … But we're constantly trying to tweak little pieces along the way."
Lessons on the global supply chain
You might not know Geoff Hawkes by name, but you know his furniture. The founder of manufacturing operation Rochdale Spears has mastered craftsmanship at scale, making case goods, upholstery and lighting for everyone from Martha Stewart to Williams-Sonoma to RH. His appearance on the show is a must-listen for anyone who wants to know how the global supply chain works, and a wakeup call for anyone who thinks that a global pandemic might slow down RH chairman and CEO Gary Friedman: "Gary will not rest. He will look to come out of this pandemic with another reimagined approach to the market. He's one of the few customers we've got who's saying, 'Development is not going to stop. Even though we're going through this, we're going to come out of it stronger, better, with more ideas to go into the marketplace.'"
Advice from a design book GURU
Interior design books are funny things. They can cost their authors thousands in photography, and only reach a relatively small audience. But if that tiny audience includes a client with deep pockets, then the book can pay off more than a bestseller. No one understands the ironies, complexities, pitfalls and opportunities of design books better than publishing consultant Jill Cohen. In her appearance on the show, she shared an overview of how the market works, as well as some essential tips for anyone who wants to see their name on the shelves. "Ninety-nine percent of your potential clients are never going to see your work in person," she says. "The biggest mistake people make is doing incredible houses and hiring their friend [for] only $500 a day to come shoot the pictures."
Will digital renderings take over the industry?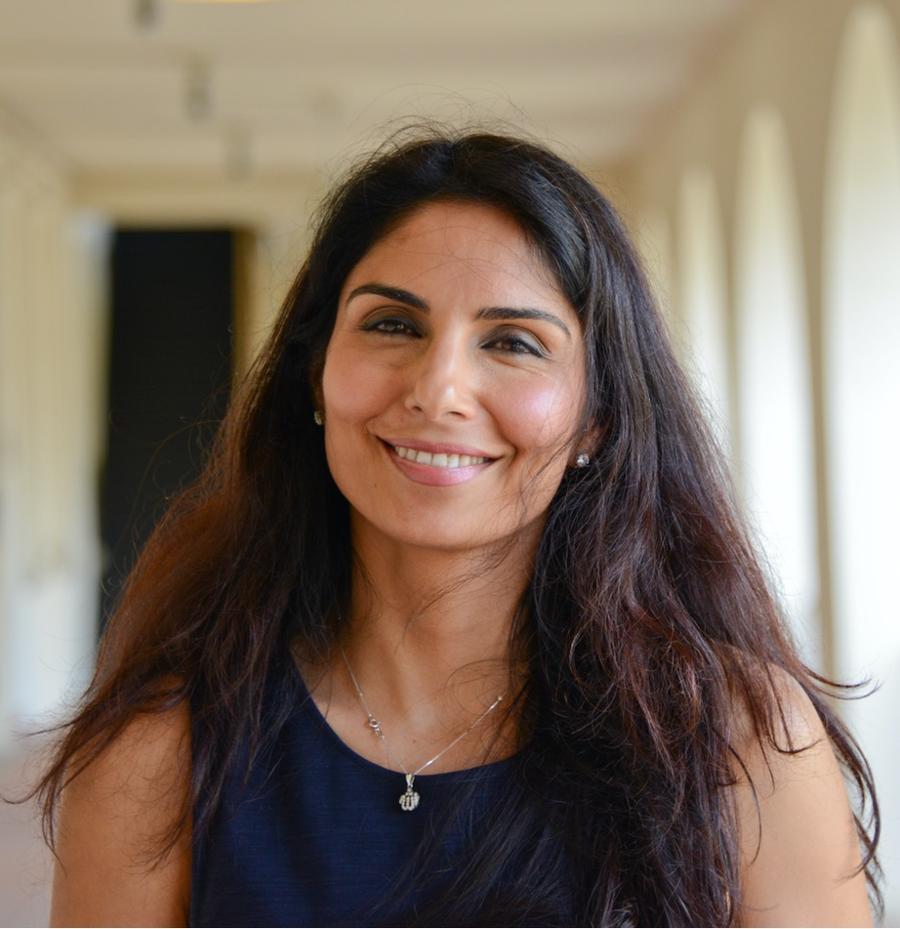 Investing in great photography is clearly a must for aspirational designers. For manufacturers, on the other hand, photography may be on the verge of obsolescence. Amra Tareen, founder of 3D modeling platform ALL3D, came on the show to give listeners a crash course in the world of digital rendering. Tareen says that the rapidly improving technology and cost savings from using 3D modeling (no studios, no photographers, no making a dozen versions of each item) will make it ubiquitous in the years to come. Will technological progress disrupt designers? Tareen is of two minds. "If a designer has a template that they use for most of their designs, then I think they should be concerned about machines learning faster and becoming more efficient," she says. "But if a designer's always at the cutting edge and is always exploring new trends and giving that specific, personalized feel, then the designer could go from doing 100 percent of the work on a project to doing 20 percent. The more tedious work [that's taken] off a designer's plate, it gives a designer more creativity. Machine learning is going to give us our time back."
INSTA OVER EVERYTHING
Syd and Shea McGee of buzzy design firm Studio McGee (maybe you've seen their Netflix show?) shared the story of their remarkable rise. The two biggest takeaways were that what looks like an overnight success actually took almost a decade—and that the engine that powered their takeoff was Instagram. After initially being rejected by a number of vendors to sell through their e-commerce store, years later they came back to market with a bigger Insta audience and had a much different experience. "The social following was the thing that spoke the loudest," says Shea McGee. "Knowing how many followers we had was the most impressive thing to [vendors]. … There were designers who had been famous in the industry for years, whether they had been on a TV show or names in the industry that people recognize, and we had more followers than them. And I think that once [the vendors] saw that this person that everyone knows in the design industry doesn't have as many followers as this young couple, all of a sudden they started taking us more seriously, because I think the influence couldn't be argued with."