Two years ago, luxury rug company Stark created an offshoot brand, Stark Studio Rugs, to target the price tier directly below its high-end offerings. Today, Stark announces a new line to capture the next rung on the ladder, Stark Studio Rug Essentials. It's the brand's most price-friendly collection, and, in a direct-to-consumer twist, will be offered online beyond the confines of the trade, on One Kings Lane, Chairish and Perigold.
The collection is made using the same process, from the same broadloom patterns, and in the same factory as Stark Studio Rugs offerings—the company arrives at a lower price point by cutting to specific sizes in larger numbers, eliminating labor and logistical costs. (There are no custom options.) The collection can also ship faster, with a turnaround time of one to two weeks, because the pieces are premade and kept in stock.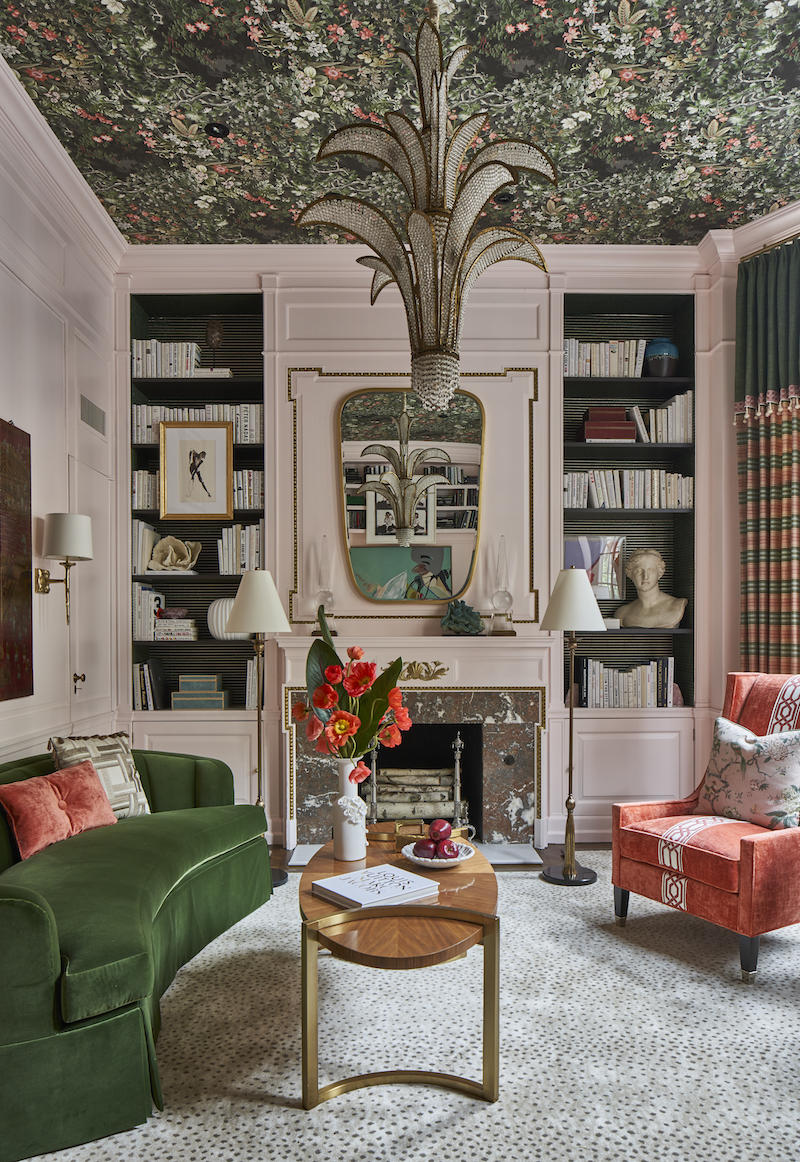 Following the "good better best" model, Stark's offerings now run the gamut. The Essentials collection ranges from $10 to $20 per square foot, underneath the Stark Studio offerings, which range from $40 to $80 per square foot. (Stark's "classic" collection starts at $80 and ranges all the way up to $200 and beyond for extensive customization.)
"A lot of designers have perceptions about our price points that may or may not be true. It's not a terrible thing to be known for having luxurious products, but some may think, Oh, this client can't afford Stark," Chad Stark, senior vice president of Stark, told Business of Home. "We wanted to give designers an option to come to us at any level."
This initiative fits a pattern. Over the past few years, Stark has been exploring ways to leverage the power of his brands (including fabric giant Scalamandré) to reach new audiences. Witness the recent collaboration with The Inside, in which customers of the direct-to-consumer e-commerce site could apply classic Scalamandré prints to a variety of readymade case and softgoods.
Interestingly, though these moves could read like a company easing into a major retail push, Stark says it's largely in service of courting the trade. Specifically, he's going after younger designers with clients who might not have the budget for the company's highest-end offerings, or the growing number of designers who do most of their shopping online—at any price point.
"It's not necessarily about selling the product," says Stark. "It's about expanding the community. When I think about success with this initiative, it's creating a new trade account for Stark. That's always going to be the most valuable thing for us."
To his point, the company's top-tier offerings—its Sapphire collection, say—command a much higher margin than Stark Studio Rugs or Stark Studio Rugs Essentials. The brand will always have an incentive to try and steer clients toward its custom product. And indeed, the company's revenue pie chart hasn't changed radically: Stark says the Stark Studio Rugs brand—for now—only makes up a single-digit percentage of the firm's business.
Our ultimate goal is to have one rug in every project over $250,000, globally.
Chad Stark
Still, whenever a trade-focused company starts reaching out to a broader consumer audience, it runs the risk of scuffing its brand or angering core customers—designers. Stark is mindful of this dynamic, and has taken pains to create a distinct and separate brand and visual identity for the Studio Rugs offerings. ("It's like the Armani Exchange of Armani," says Stark). He has also pushed for a tightly curated product selection, citing lessons the company learned when it first started selling on One Kings Lane. "We made mistakes with assortments and price points," he says. "Before, we had this attitude of 'Let's put stuff up and we'll see.' Now, if it's exclusive, it's exclusive."
Stark also maintains an aggressively protective policy for trade customers. Designers are guaranteed trade pricing wherever their purchase is made, and, more dramatically, if a client goes behind a designer's back and buys a rug online, the designer can reach out to Stark and receive a check for what their commission would have been.
Stark says these kinds of protections, though not often utilized by designers, go a long way toward shoring up the bond between the brand and an audience that may have the jitters about the erosion of trade preference. It's a relationship Stark is eager to maintain, both because of the company's history in the industry and because of its potential future.
"Our ultimate goal is to have one rug in every project over $250,000, globally," says Stark. "That's our North Star. And we're not going to get there by working with consumers. We're going to get there by working with designers."
Homepage photo: Design by Tribley Gordon Interiors; photography by Kate Martin