Architect-designer Peter Marino has made headlines multiple times over the last few days. On June 1, The Museum of the City of New York honored him with its City of Design award; Marino joins the ranks of previously recognized designers like Jonathan Adler, Jacques Grange, Ralph Pucci and Simon Doonan. 
Additionally, renderings for his Hudson Yards condo building, at 239 Tenth Avenue in Manhattan, were released, all ahead of his forthcoming Gagosian London exhibit, opening later this month.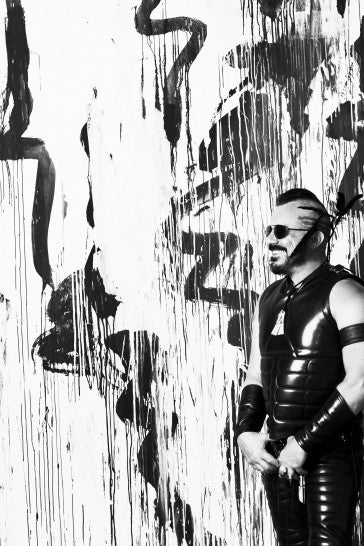 The museum's award recognized Marino's work throughout the Big Apple, and hailed him as one of the "creative entrepreneurs who have made New York City the design capital of the world and who inspire future generations of designers to bring their talents to our great city." 
As principal of Peter Marino Architect, his projects span residential, cultural, hospitality and luxury retail categories. Among his work: The Getty, NYC (2017), Hublot, NYC (2016), Louis Vuitton, L.A. (2015), Boontheshop, Seoul (2014), 170 East End Avenue, NYC (2009), Chanel Ginza Tower, Tokyo (2005), The Armani Building, NYC (1995), Barneys, L.A. (1991), and Barneys, NYC (1990).
The images of his upcoming condo, The Getty, which will open this fall, were SHARED by Architectural Digest: The 12-floor building spans five apartments plus a duplex penthouse. Marino designed all of the six residential units, which include Gaggenau appliances and are designed with 80 different kinds of stone, marble and wood finishes. The real hallmark of the building is its museum, housing the $800 million private collection of J. Tomilson Hill, the vice chairman with the Blackstone Group. (Marino has also designed seven homes for Hill.)  The project is being developed by Victor Group.
Next up for Marino: "Fire and Water," an exhibition of sculpted bronze boxes at the Gagosian. The third in a series, this line of six limited-edition boxes, created using varied patination techniques, including gilded, silvered, and blackened, is "inspired by organic and mythical forms such as water ripples, dragon scales and rough stone," according to the gallery. The boxes, which were handmade at the Ateliers Saint-Jacques, part of the Fondation de Coubertin, the French national institution, will be on view at the London location from June 26 to August 11.