Nicole Kapit earlier this year took the reigns as Newel's president of sales and acquisitions, following 17 years at the company, a fourth-generation enterprise best known for its collected offering of antiques and contemporary design. Kapit discusses respecting tradition, client relationships and her new role at the beloved brand.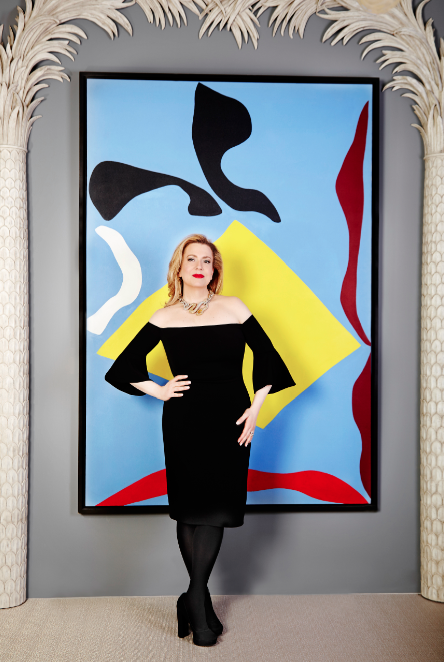 What is a typical day like at Newel in your new position?
My days are packed with coordinating clients, and working with them and the inventory to help find the perfect pieces for their projects. Another major part of my day is evaluating possibilities for acquisition—Newel is known for curated and unique items, so I am very careful about the pieces I select for our inventory.
I am a purist when it comes to Newel and keeping with what the brand is known for, so I make sure that whatever is chosen is of the utmost quality and style. A super fun part of my day is that I hold a huge importance onmaintaining the look of the Manhattan showroom. I make it a point to keep revolving pieces regularly, so clients have a different experience every time they walk through the door—I never want to disappoint anyone who has taken the time to visit us!
Having been at Newel for 17 years, what have you noticed in terms of buying/selling trends during your tenure?
In the years I've been in this industry, I've seen many trends come and go, and luckily, given the scope of our inventory, we've had everything covered. In terms of buying, Newel has always been consistent in buying across the board, from rustic furniture to midcentury modern, to quirky, offbeat items. The ability to be able to throw the net so wide is what sets us above the rest. We have also sold in this manner over the years. We've had the honor of selling beautiful English Regency furniture to Jackie Kennedy when she redesigned the White House, to modern-day pop stars looking for fun and whimsical majolica. As a whole, our clients are creative and have vision, and this is what makes this industry so fun!
What are some upcoming trends for the summer?
Right now, the industry is really exciting. I love seeing how designers are layering their projects with a mix of periods and also mixing these periods with great art. I really try to parallel what I am seeing in the industry in how I design the showroom. I draw from my clients and pay close attention to what they are shopping for—truly, they are the experts in my mind, because they are the ones that really know how to take what I am showing here and make them a reality.
As for trends, I firmly believe it's all about mixing it up and creating stylish spaces with a splash of drama. That will always be on trend, in my opinion.
Are there any new acquisitions, events or other news that interior designers should know about for this summer?
Yes, definitely! We are constantly acquiring new inventory—be on the lookout for some new wonderful contemporary art, great rustic, Italian neoclassic pieces, fabulous Grotto, and a personal favorite, which is a killer Maison Jansen mirrored desk that I cannot wait to get on the floor. As for events, we have ideas in the works that involve collaborating with Parisian artisans on an exclusive handcrafted line just for Newel, as well as hosting a high-end jewelry trunk show. Stay tuned!