Modernism Week has partnered with Corian on Learning Lab, a CEU-accredited course and speaker series for design pros on topics including architecture, color theory, marketing and design materials. The course, which is limited to 100 attendees, will take place on February 17 at CAMP (Community and Meeting Place), the central hub for Modernism Week activities at its downtown Palm Springs location.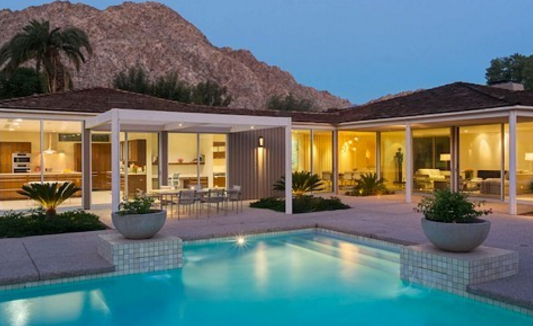 "The Learning Lab speaker series is the first of its kind for Modernism Week and continues to exemplify our commitment to providing outstanding educational content during the festival," says Modernism Week's board chairman, Chris Mobley. "We are thrilled to partner with Corian to provide these top-notch presentations by four leading design professionals."
Presentations will include Lance O'Donnell of O2 Architecture on building materials, Mark Woodman of Color Marketing Group on color trends, John Gillespie of LIXIL Water Technology on brand building, and Mike Hetherman of Willis on global design trends.
"Being part of this addition to Modernism Week is exciting and meaningful for us," says John Richard, global business director at Corian. "At the center of creativity and the future is right where we belong."