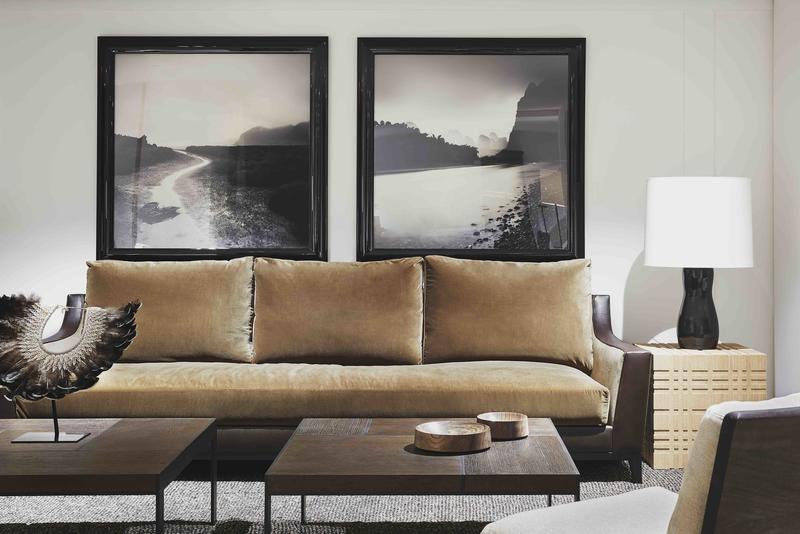 Liaigre is opening its second New York City showroom this summer, marking the brand's third flagship showroom location in the U.S., after one on the Upper East Side in Manhattan and one in Miami. "The NoMad Design District is becoming New York's preeminent center within the world of design," Christophe Caillaud, president, tells Business of Home. "It was important for Liaigre to have a presence in this place of creativity, movement and retail." The corner space in midtown features both brand-new and previously launched product, including furniture, lighting, textiles, accessories and art.
"Although the brand is very famous in New York, lots of New Yorkers didn't go uptown to visit our showroom there," Caillaud continues. "The city of New York is so vast, with lots of small communities, and people don't commute that easily from north to south. I wanted to move closer down to the south of Manhattan. We scouted places in Meatpacking and Chelsea but finally found what we consider the perfect location and area in the NoMad district." The Upper East Side space is largely devoted to trade customers and will remain open.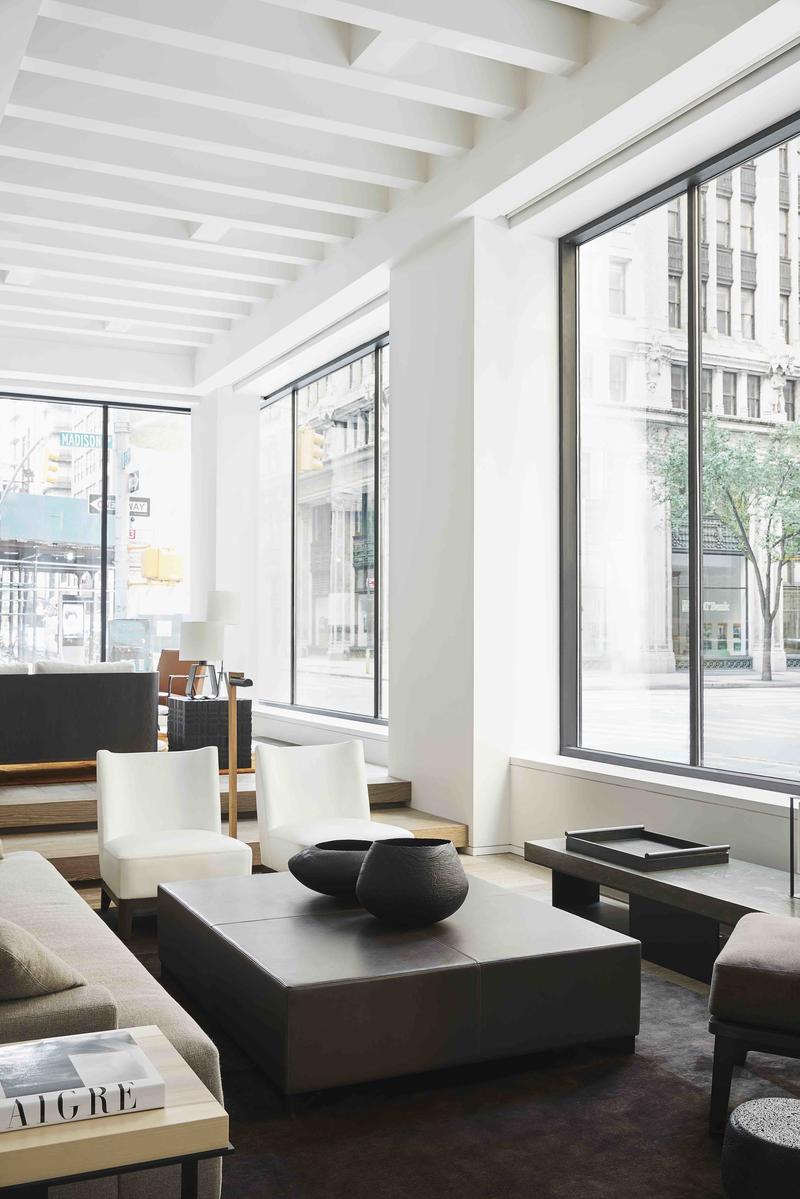 The Liaigre Studio, led by creative director Frauke Meyer, designed the new showroom. At 6,000 square feet and two levels, it's the brand's largest. It has 20-foot floor-to-ceiling doors in fumed oak that were designed to separate the ground floor into two distinct areas, as well a central staircase—the only architectural feature that was replicated from the Upper East Side— which leads to the cellar, the largest room.
Meyer says of the NoMad location, "The difficulty of the space resides in both its vertical and horizontal scale, together with the absence of partitions. The goal was to create rhythm and balance in adapting the space. I wanted to use a strong code of architectural Liaigre vocabulary that you find in certain big projects of the Design Studio; large rotating doors that create scenes, different living atmospheres, underlining the ceiling height."
Liaigre is making similar moves in Paris, where Caillaud said its identity and cultural anchorage stand: keeping its historical showrooms on the Left Bank of the city (rue du Bac and rue de Verneuil), and opening a flagship in a townhouse at Faubourg Saint-Honoré, on the Right Bank. The NoMad showroom opened this week, and Faubourg is set to open September 5.