A selection of diverse projects have been named to a 77-project shortlist for the upcoming Inside World Festival of Interiors awards program. Among those on the list are designers like BIG—Bjarke Ingels Group, with its life-size Lego House project in the Civic, Culture and Transport category.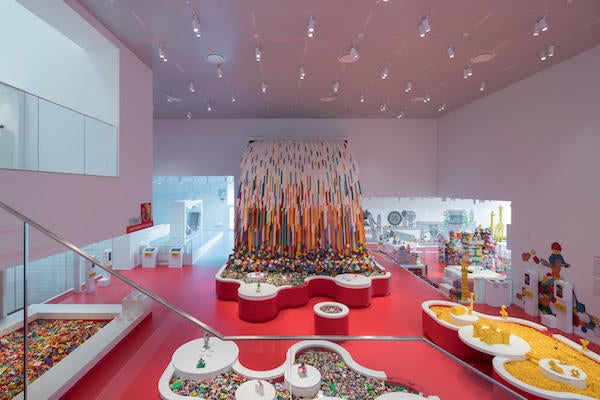 Other notable honorees include Wimberly Interiors of London, with its Venice Simplon-Orient-Express project, which includes three private, art deco–inspired Belmond train suites, and Studio Chris Fox of Australia for its "Interloop" design, which is located at a train station in Sydney and created from repurposed 1930s OTIS escalator treads.
All of the projects will be judged by Lyndon Neri of Neri&Hu and Nigel Coates during the Inside World Festival of Interiors, which is hosted in tandem with the World Architecture Festival—with three days of discussions, exhibitions and other events. Entrants were accepted across nine categories, among them, Health and Educational Buildings, Hotels, Retail, Bars and Restaurants, Offices, Residential Homes, and Civic, Culture and Transport Spaces. The overall winner of the World Interior of the Year will be announced at a gala dinner this autumn.
"Once again, our finalist judges will have a wealth of good interiors to consider, and it will be a treat to listen to the designers present their ideas live to our international juries and delegates," Paul Finch, program director of Inside World Festival of Interiors said of the shortlist. "This was a pleasing entry in terms both of geographical spread and range of project types."
China boasts the largest number of shortlisted projects, at 20 percent, followed by Australia, with 12 percent, and Taiwan, with 9 percent.