Laurel & Wolf, an online interior design service that connects clients with professional interior designers to create a design for a flat fee, recently connected with Michele Promaulayko, newly appointed editor in chief of Cosmopolitan. The editor, who is also editorial director of Seventeen, began shooting the new documentary series So Cosmo for the E! channel, and needed the makeover for the old space.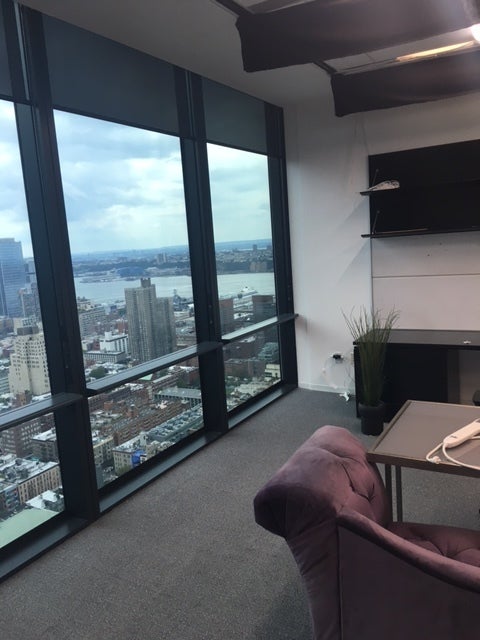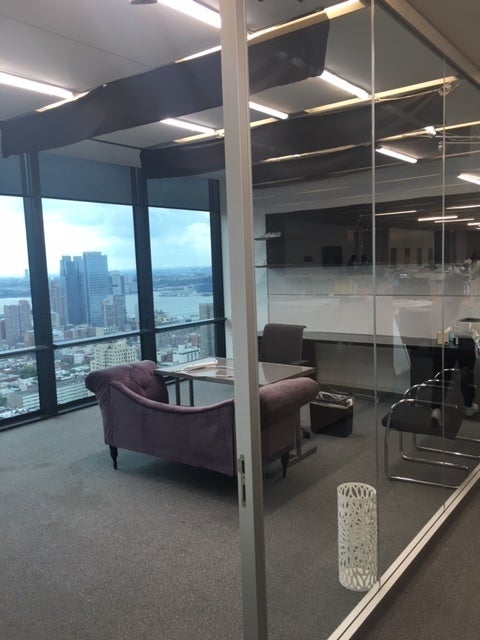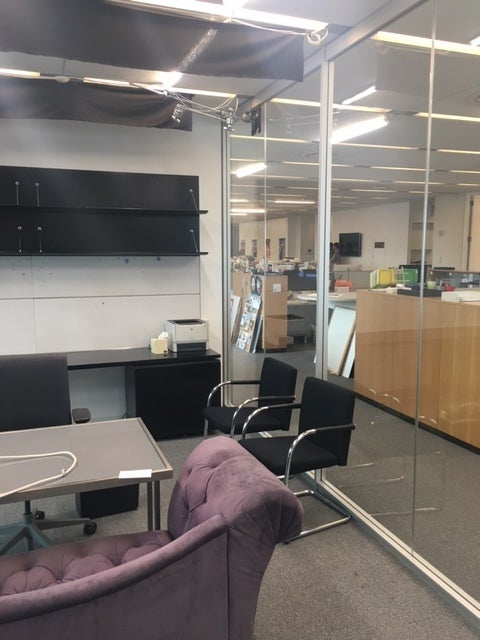 She explains, "I needed an office designed quickly and well, so Laurel & Wolf was the obvious go-to source for that. But it wasn't all about speedy service. I have a lot of opinions about design, so I was looking for a collaborative partner to work with. Found!"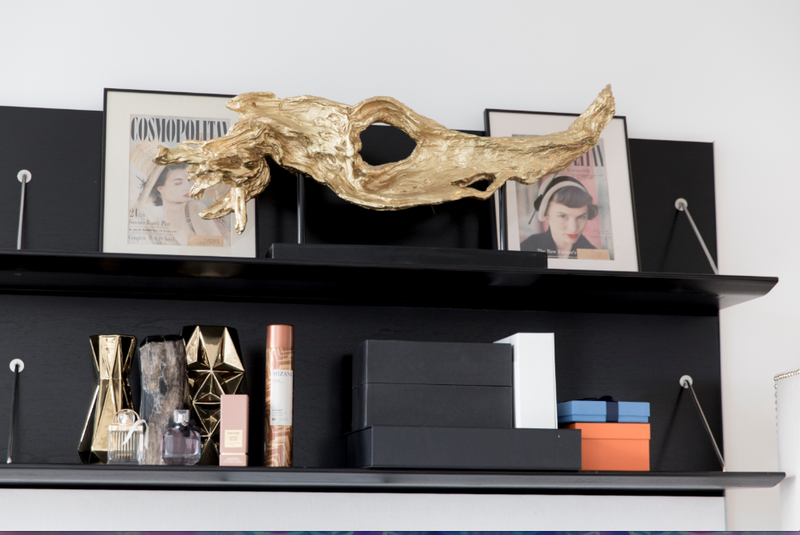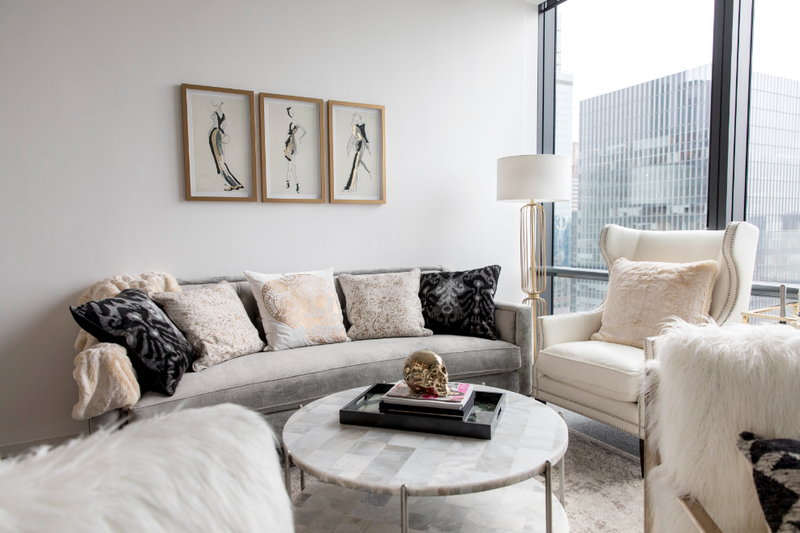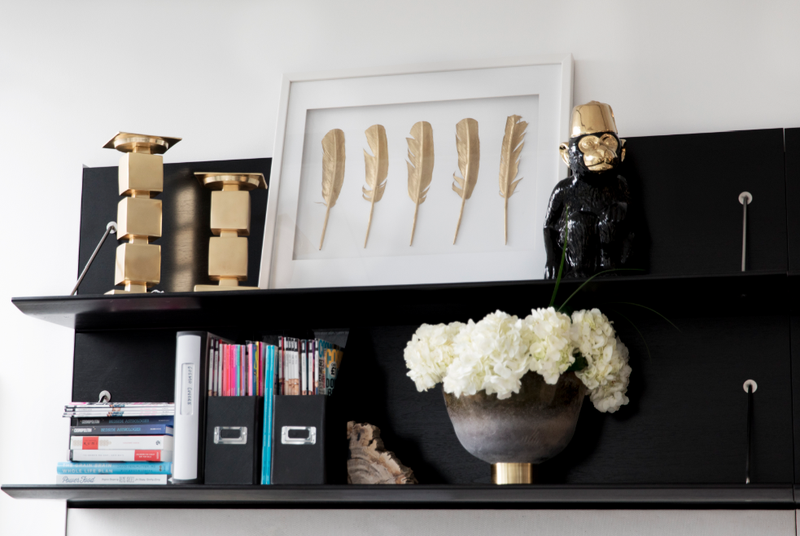 "The Cosmo woman is definitely drawn to fun and adventure, and this office has an irreverent vibe that reflects that," says Promaulayko. "It's filled with unexpected elements for an office," among them, a glass-topped dining table that doubles as a desk and a Hollywood Regency–inspired bar cart. 
"The office has a predominantly Hollywood Regency sensibility about itself," says Laurel & Wolf designer James Tabb, who designed the office. "With plush velvets, shimmery golds and luxe furs, there is nothing understated about this office."