Drawings by Ettore Sottsass. A design drawing and corresponding carpet embodying Gio Ponti's chair motif. "Whirl," an art panel by Eugenio Carmi executed in an abstract expressionist style. "Made in Italy: MITA Textile Design 1926–1976" will debut in Miami at The Wolfsonian–Florida International University museum. The traveling exhibition from The Wolfsonian's sister museum in Genova, Italy, spotlights a half-century of commissions crafted for world's fairs, private homes, clubs and ocean liners, including the Andrea Doria.
Organized with the Consulate General of Italy in Miami, the exhibit explores the 50-year relationship between the Genovese textile firm Manifattura Italiana Tappeti Artistici (MITA) and artists like Fortunato Depero, Ponti and Arturo Martini. On view will be original works, design drawings, and photographs that best encapsulate MITA's many rugs, carpets, tapestries, limited-edition art panels, printed fabrics, scarves and major commissions, which, as The Wolfsonian says, "carried the banner of modernism from the age of fascism into the 1970s."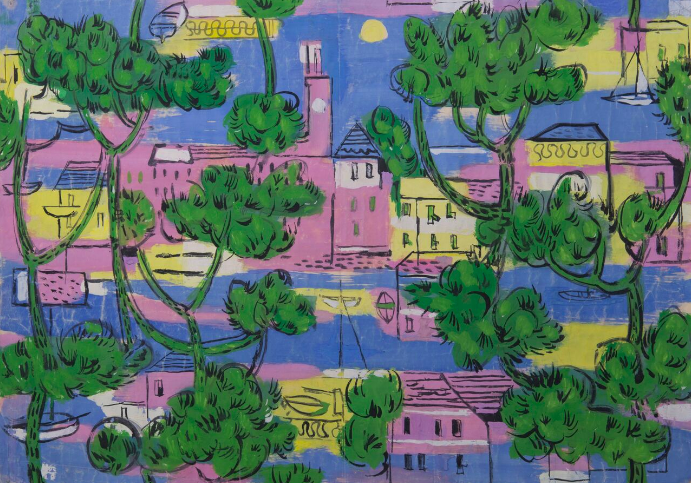 "'Made in Italy' illustrates a cross-section of Italian creativity orchestrated by one of the most resourceful entrepreneurs of the 20th century," said Silvia Barisione, Wolfsonian curator, who organized the exhibition alongside Matteo Fochessati and Gianni Franzone, her counterparts at Wolfsoniana–Palazzo Ducale Fondazione per la Cultura in Genova. "It is truly unique to see designs of such a wide variety of art movements and styles produced by a single company. Through them, we can trace not only a succession of multitalented artists, but also an evolution of taste—a keen eye for that 'next big thing' in art."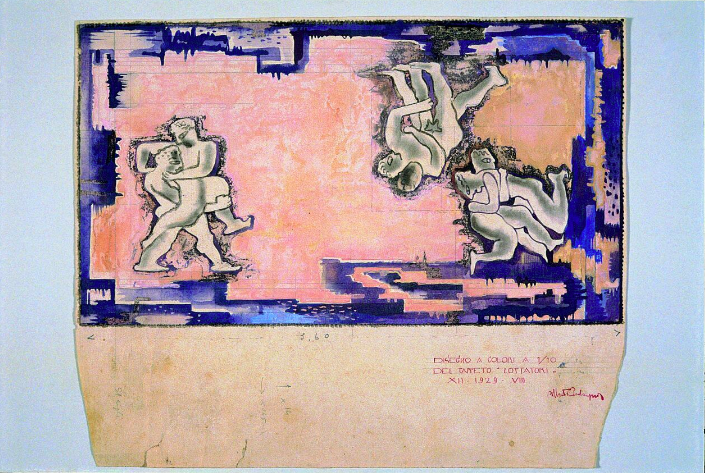 "MITA's textiles travelled around the world, participating in important art exhibitions and defining the interior design of major Italian ocean liners, which Gio Ponti considered 'floating art galleries,'" says Fochessati. "But the greatest MITA innovation was in bringing avant-garde artistic languages into everyday life."

The exhibit opens November 16, 2018.