Reports of doom and gloom for the future of brick-and-mortar retail have not daunted Christina Bryant, the founder of artisanal home decor company St. Frank. The retailer is set to open its fifth permanent store next week, this time in Palm Beach, joining locations in San Francisco and Pacific Palisades in California, and Manhattan and East Hampton in New York. "I think retail still plays a really important role, not just in driving revenue in the store itself, but in building a long-term relationship with our customers and being where they are," Bryant tells BOH.
St. Frank originally launched as an e-commerce site in 2012, selling framed textiles. From there, Bryant expanded the business to include home goods, from pillows and blankets to tableware and wallpaper. Everything St. Frank sells is handmade by artisans around the world, like handblown glassware from craftspeople in Hidalgo, Mexico, and a linen Kantha quilt from India. "Every piece in our collection has a rich history behind it," says Bryant.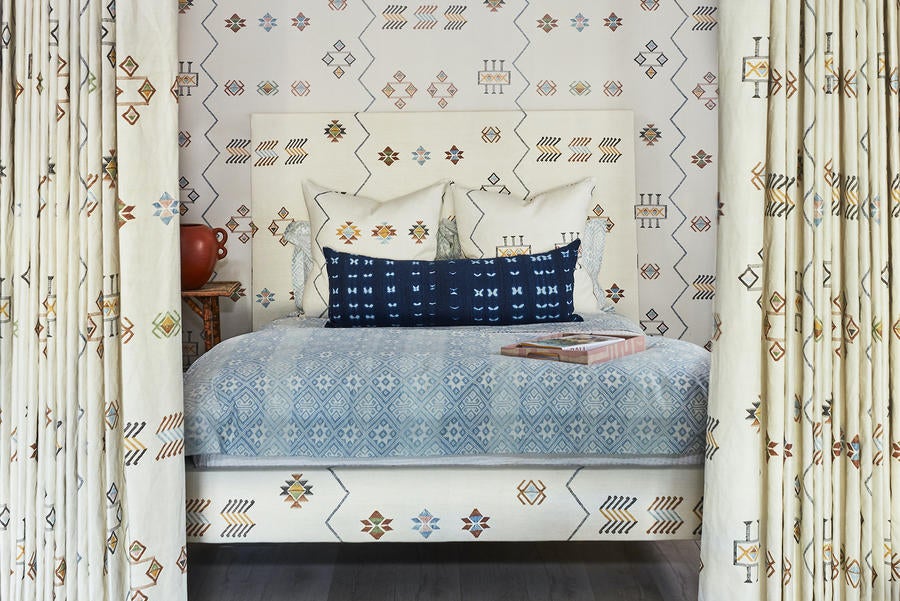 The opening of the store (deemed "The Beach House") is something of a homecoming of the brand, which had one of its first ever pop-ups in Palm Beach three years ago. "It's a great customer base and we were well-received there both from customers and the interior design industry, which has such a large presence there," says Bryant. "It allowed us to get to know the customer base, which is really diverse because Palm Beach is a destination for people from all over the country. It allowed us to spread the word and make a larger footprint."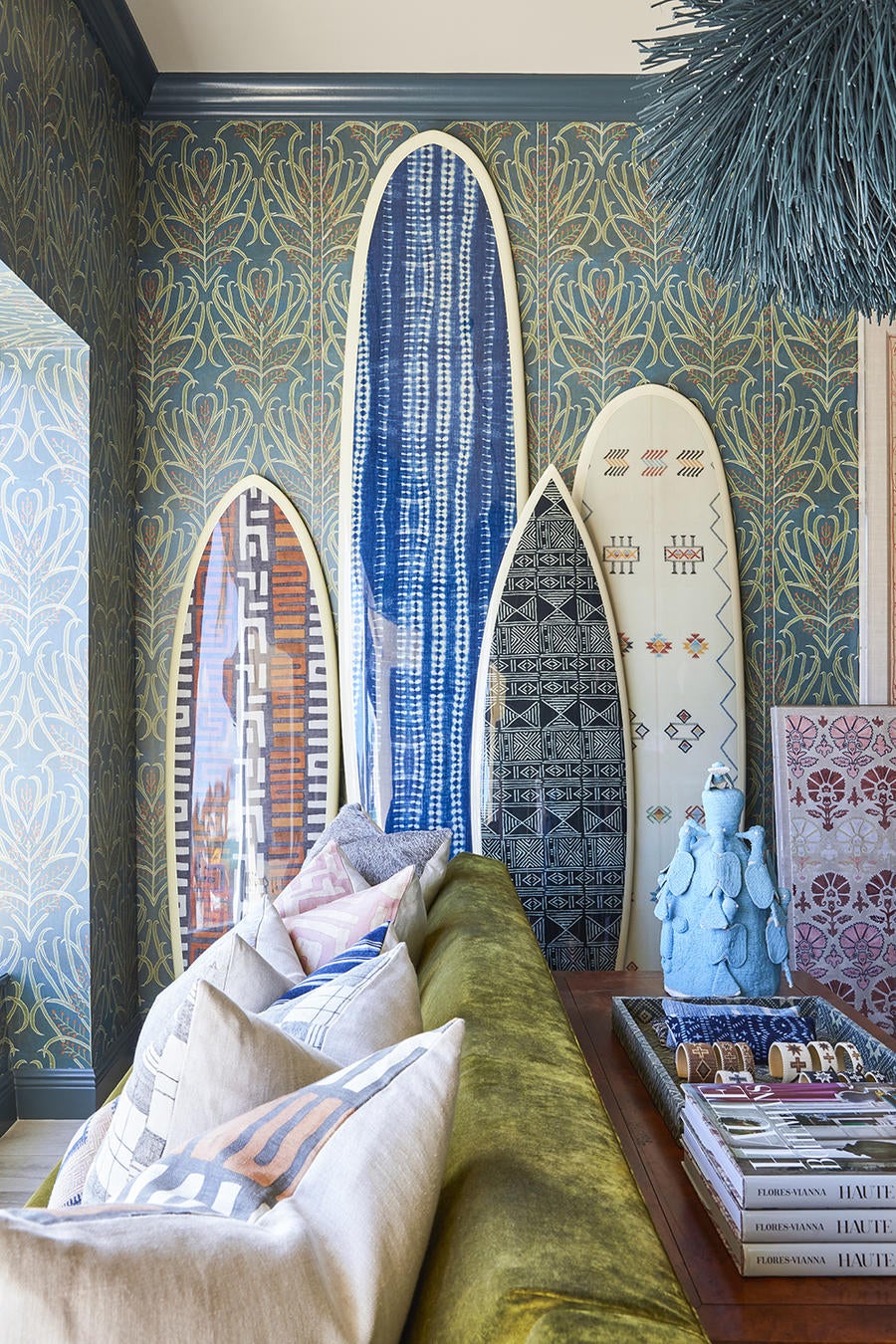 Bryant feels strongly that each St. Frank store should have a unique aesthetic that reflects the location. The Los Angeles store, which opened last year, has a hacienda feel, complete with adobe walls and Southwestern motifs. For the Palm Beach space, Bryant wanted a more traditional look that would appeal to the conservative-leaning crowd the town draws—think built-in shelving with detailed moldings and floral wallpapers. "I think what's so great about Palm Beach is that it sort of married some of the eclectic elements with traditional," says Bryant.
Because she sees curation as an important aspect of the brand, each of the stores also offers a range of unique products, from bespoke pieces (at the Palm Beach store, they'll debut a beach bag) to vintage items. The Palm Beach launch also coincides with St. Frank's first foray into bedding, which is currently available for pre-order. The new shop features an elaborate bedroom vignette teasing the pieces, which are handmade in Portugal. "Rather than to rethink basic setting, which I think so many people are doing well, the concept was to really play with traditional, iconic patterned bedding of the past and bring our fresh bohemian global aesthetic to that," says Bryant.
One of the highlights of opening up shop in a tourist destination is that Palm Beach attracts a multigenerational shopper. During the tenure of the St. Frank pop-up, Bryant said she would often see entire families come into the store together. "We'll have a little kid coming into our store who's drawn to our stuffed animals; their mother, who is our core millennial consumer, buying for her home; and then her mother, the grandmother, is also resonating with some of our collectible pieces or luxurious textiles. To see three generations shopping together, that really only happens in a resort location. And to get to see all three generations connect with the product in different ways is fun and rewarding for me."