Opening a new location of your design firm in the present climate might seem bold (or totally unimaginable) to some, but for Montgomery, Alabama–based Ashley Gilbreath, the timing couldn't have made more sense. For many people, the pandemic has thrown life into a new light, with family and home lives taking on a renewed sense of importance. For Gilbreath, who has three young children, the amount of time she spent traveling to out-of-town projects hit a breaking point over the past few months. "Trying to find a balance between my career and motherhood has always been a struggle, but how often I was away from my kids was really starting to weigh on my heart," she says.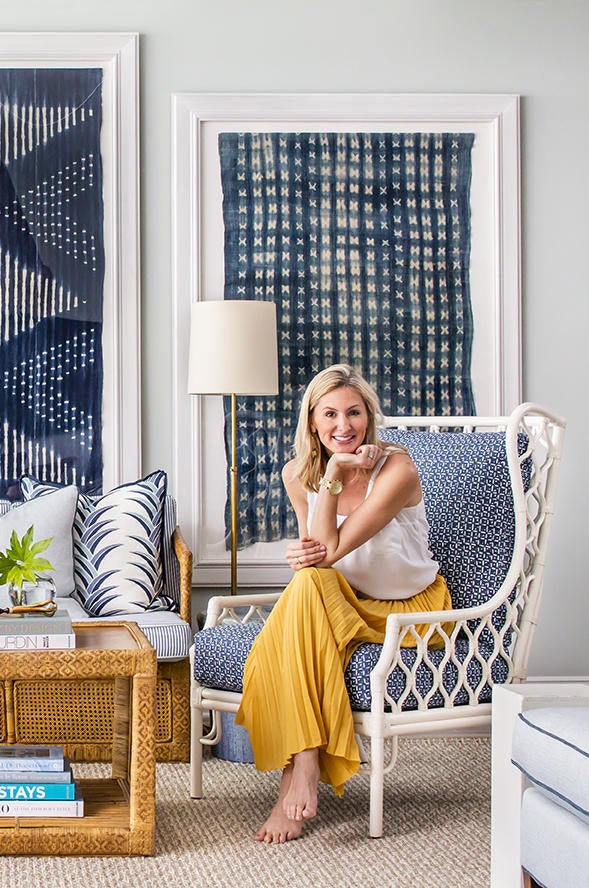 At least half of Gilbreath's projects are not in Alabama, but rather in the white-sand beach towns that dot Florida's Panhandle. "Currently, I don't have a single project in Montgomery," she says. "Every project of mine is out of town." Making the three-plus-hour drive between her home base and work sites on a near-weekly basis was making less and less sense. So, a few months ago, she and her husband made the decision to sell their house in Alabama and decamp to their vacation home in Rosemary Beach, Florida, which they had purchased in 2019 intending to use it as a rental property. "It felt like everything had lined up and like this was what we needed to do," says Gilbreath.
The move has coincided with the opening of Gilbreath's new home and lifestyle store, Parish + Ex Voto, also in Rosemary Beach. "If we'd opened a store anywhere else right now, I'm sure there would be a lot of challenges, but this area has [so far] been largely untouched by the coronavirus," she says. "It's actually been a great time to open there, because it seems like everyone who had planned a trip to Europe or some big family vacation that got canceled has just rented a house at the beach instead." The store, which she opened in partnership with her friend Elizabeth Adams, is open to a limited number of customers at a time, which means that she and her employees get to really talk to each shopper. "It's been a way of bonding with our customers," says Gilbreath, who describes the store as fun and beachy with decorative accessories and objets that are small enough to fit in a suitcase.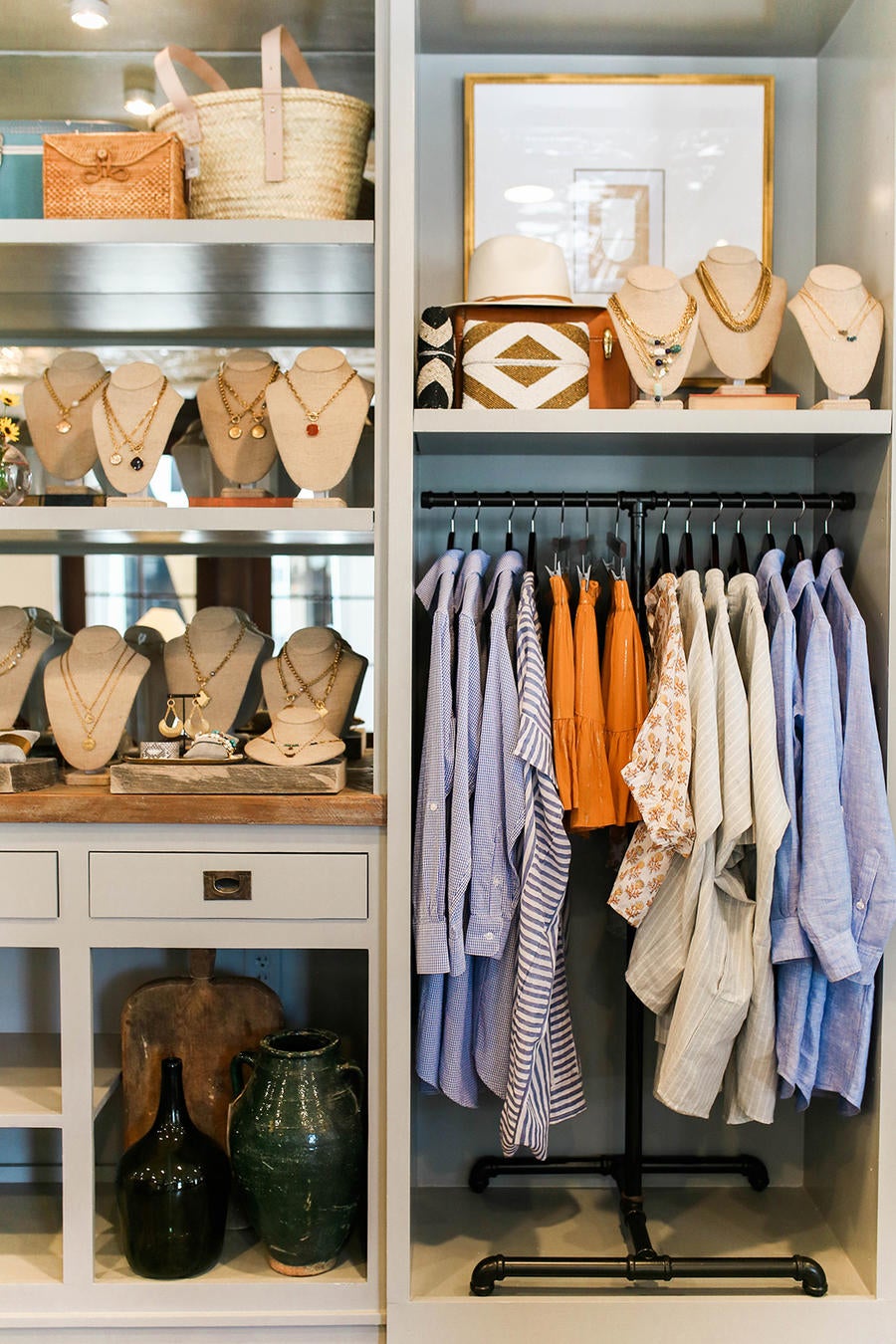 Courtesy of Ashley Gilbreath
Gilbreath will maintain her studio and staff in Montgomery, working with them remotely and commuting as needed. "My employees in Alabama are crucial and more important than ever as I'm building things from scratch in Florida," she says. The designer hopes to eventually build up a small staff in Rosemary Beach, but says that the Montgomery team will always be the bigger of the two.
While the main motive of the move is to give Gilbreath more time with her family, she also hopes that eliminating all that driving will give her an opportunity to focus on product development and the success of Parish + Ex Voto, which also recently launched an e-commerce site, her first venture into digital sales. "I'm going to get to play mom more and prioritize growing the business in new ways," she says. "How I've explained it to my kids is that this is our year of adventure. We'll see where it takes us."
Homepage photo: A room by Ashley Gilbreath | Courtesy of Ashley Gilbreath