The founder of Uber never drove a cab. The team behind Warby Parker didn't come from the world of eyewear design. The CEO of Netflix never made a movie. The story of disruption is largely one of entrepreneurs coming into an industry from the outside and leveraging the internet to eliminate middlemen, lower prices and raise profits. What happens when an insider tries the same thing?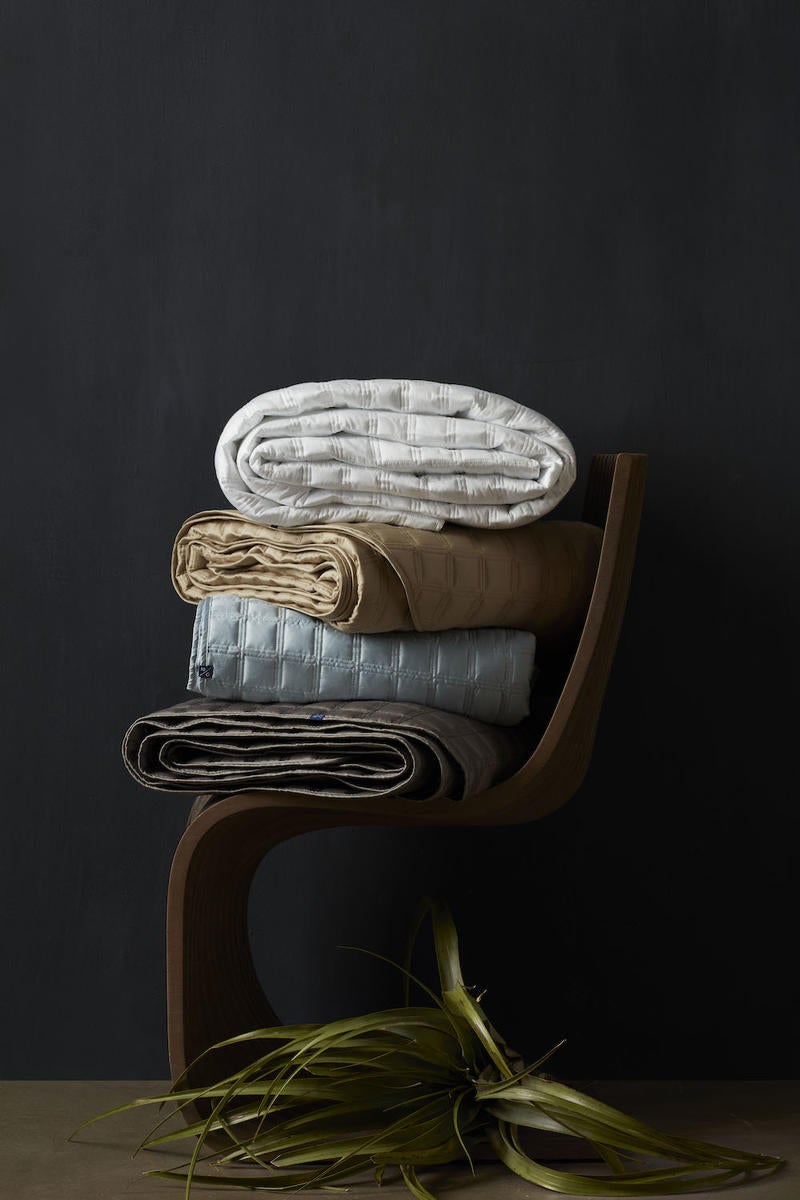 It's the question Rana Argenio is hoping to answer with a new direct-to-consumer e-commerce luxury bedding startup, 10 Grove. Argenio comes from a family with a deep history in the industry—they've been in luxury textiles for five generations; most recently operating a cut-and-sew manufacture in Texas with a focus on high-end bedding for the B2B market. Four years ago, Argenio left a job at Goldman Sachs to rejoin the family business. This year she's launching 10 Grove.
Argenio is entering a crowded field. Parachute, Brooklinen and Boll & Branch have already launched e-commerce linen businesses, heavily backed by venture capital. Argenio is self-funding her endeavor. However, she has a few key distinctions from the existing players, the biggest one being a claim to true vertical integration.
Unlike other disruptors, who cobble together a supply chain from third-party vendors across the globe, 10 Grove relies on a simple two-step process: Their fabric is made at a partner mill in Italy (Italian mills are known for their ability to weave finer yarns) and shipped to Argenio's family's factory in Houston, where's it cut, sewn and shipped. She says the simplicity of the process allows 10 Grove to cut out more middlemen, control quality, and deliver a superior product at a comparable price point to the Booklinens of the world.
"We're a quality focused company, as opposed to a lot of these other companies, which are more brand focused," she tells Business of Home. "We believe in delivering the highest quality product to you at the most honest price."
Argenio is also uniquely situated to offer another value proposition to consumers: education. Cotton quality, frankly, is confusing. For a time, marketing in the space was all about thread count, which led to an arms race between high-end linen companies, all trying to out-thread each other. As it turns out, it's not as simple as "thread count = quality." Nor is it as clear-cut as "Egyptian cotton = good." Argenio's history in the industry gives her a leg up when it comes to breaking it down for the average consumer.
One of the better demarcators of the quality of cotton is staple length, broken down into short, long and extra long (longer is generally better). Argenio says 10 Grove's linens have an average staple length of 33 millimeters—a definitively long staple, though shy of the extra-long staple used in ultra-high-end luxury linens. However, her play is to cut through technical considerations and focus on consumer preference.
To that end, 10 Grove offers a clever try-before-you-buy option: Customers can order a "blind feel test" for $10, allowing them to choose between two pillowcases. "Bedding is this thing that every single one of us owns," says Argenio. "However, no one really knows that much about it. … In my own experience in the industry, people might have come in and said, 'I want a 1,000-thread-count sateen.' But do you actually? Bedding is personal, it's a truly tactile experience. You should go with what you like by feel."
10 Grove brings a smart value proposition to the market and a compelling product. So why don't all the high-end players in the space do this? Why don't Frette, Sferra and Matouk have their own 10 Groves?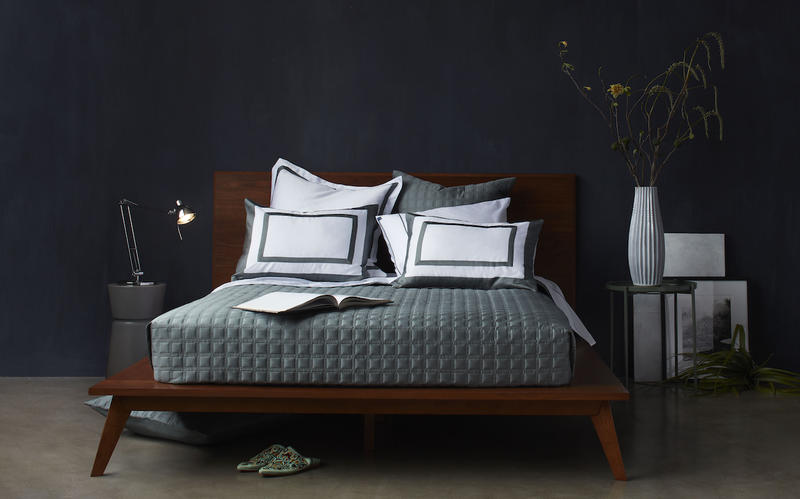 The answer gets to the heart of a risk Argenio is taking. Legacy companies have a deep investment in their brands and their existing relationships with business partners. If Matouk starts selling high-end bedding for disruptor prices, would anyone still pay for their ultra-high-end product? It's why Argenio doesn't explicitly call out the name of her family's company in 10 Grove marketing—to protect its B2B business.
Her family's company, Argenio points out, is a separate entity with a vast selection of products ranging from wools to cashmeres to linens, selling across multiple categories, largely direct to other businesses. 10 Grove takes a highly curated slice of that inventory and repackages it for a consumer audience. Still, the two are closely related (literally related, in fact) entities selling the same product for two different prices—which carries a risk.
It may well be one worth taking, especially if 10 Grove takes off—someday Argenio's family might end up working for her.