It was life, liberty and the pursuit of the auction house at Sotheby's in late January, when the annual Americana Week auctions achieved $13.9 million. Nearly 1,000 lots were sold across the five days of auctions in New York, featuring top-earning sales "Important Printed and Manuscript Americana, including Cartography" and "Important Americana."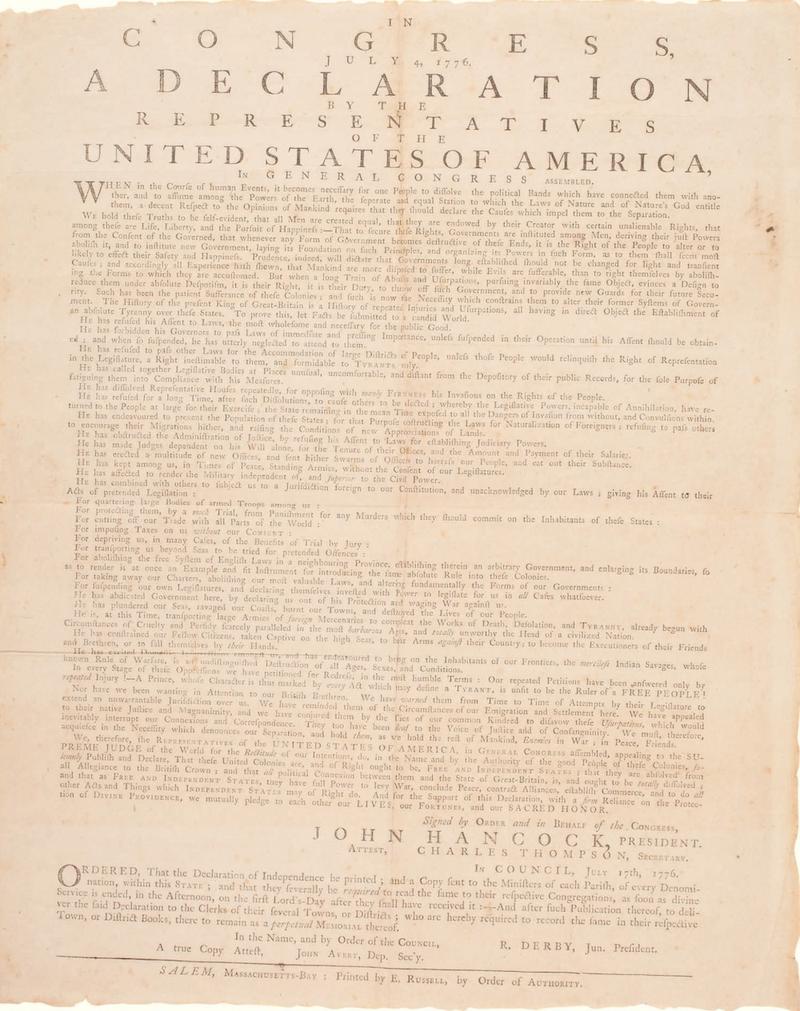 With many of the featured lots garnering a substantial amount beyond their original estimates, it's easy to wonder: Is Americana making a comeback? Is it good-bye, midcentury modern, hello, pioneer-era craftsmanship? Talk of American-made construction and quality craftsmanship have become brewing topics of debate in today's design industry. Perhaps the recent auction developments can offer a peek inside consumers' preferences.
"We are very pleased with the results from last week's auctions, which demonstrated wonderful depth across a number of categories, with a particular emphasis on Pilgrim century, William and Mary, and classical furniture," says Erik Gronning, head of the Sotheby's Americana department.
Among the top sellers at Americana Week was a preserved broadside printing of the Declaration of Independence. Printed by E. Russell as an authorized copy for Massachusetts, the broadside sold for $1.2 million auction.
In American furniture, cabinetmaker Nathan Lumbard's Federal Cherrywood and Mahogany Tall Case Clock, made circa 1800, sold for $471,000 to the Museum of Fine Arts, Boston. Recognized as an icon of rural New England craftsmanship in the Federal style, the clock will mark the first Lumbard piece within the MFA's collection.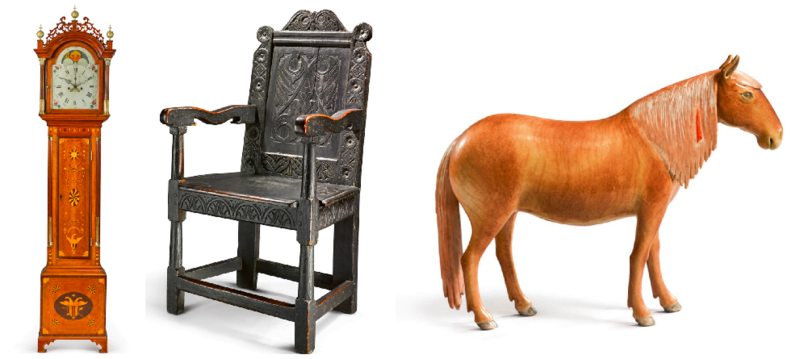 Also featured in the "Important Americana" sale, which garnered $9.6 million alone in American furniture, silver and ceramics, was a set of wainscot armchairs that were believed to be owned by Richard Mansfield, one of the first settlers of New Haven, Connecticut. Two rare Chinese Export Figures of a Horse achieved $150,000 each after having been estimated at $20,000 and $30,000, respectively.