Manufacturing is slowing being re-shored to the United States. As production costs rise abroad, the allure of "Made in America" grows.
Jonathan Bass shook hands with some 1,700 people at Badgley Mischka Home's high-gloss booth at High Point Market this past October. And they all had the same thing on their minds, he says. "The first question they asked was, 'Where is Badgley Mischka produced?'"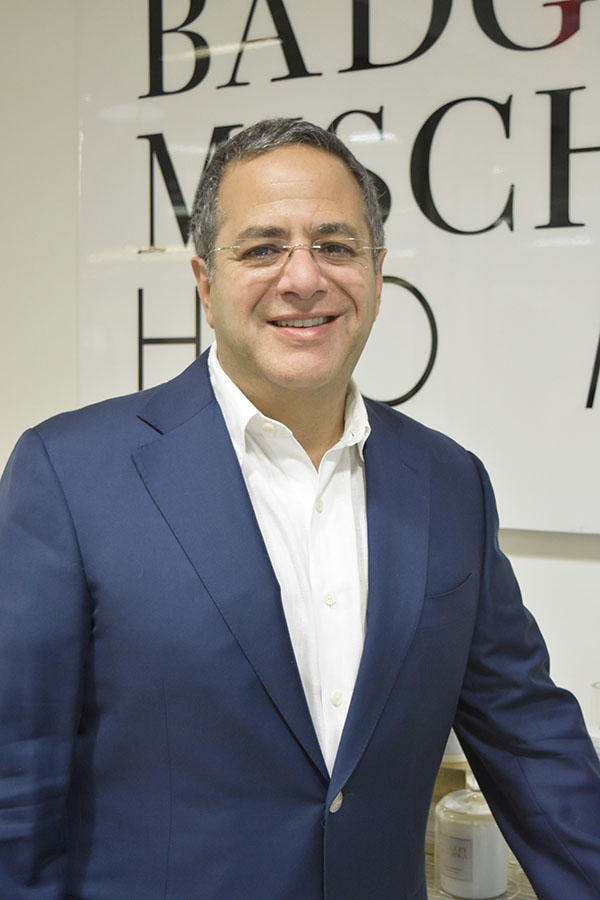 As owner of the manufacturing firm PTM Images, Bass is a huge proponent of domestic production. From 1995 to 2011, he produced wall decor, mirrors and frames in California's San Fernando Valley; he launched hospitality and retail lines in 1998, which were produced in Asia until 2012. That was the year Bass "onshored everything," he says, bringing the entirety of production to the U.S. and Mexico—including the Badgley Mischka Home collection, designed by fashion duo Mark Badgley and James Mischka and manufactured by PTM Images. He is currently developing a jacquard weaving factory in the U.S. to keep even more business stateside. "I'm very big on 'Made in America,'" he says.
American manufacturing is making a comeback: In 2016, "For the first time, probably since the 1970s, there was a net-positive gain in U.S. [manufacturing] jobs," reports Reshoring Initiative, an Illinois– based nonprofit that aims to bring sourcing and production jobs back from abroad. "The U.S. has gone from losing about 220,000 manufacturing jobs per year at the beginning of the last decade, to adding 30,000 jobs in 2016." Its rankings, which chart the number of returned jobs, revealed that the furniture category moved up the ranks seven spots, to 10th place. Though 5 million manufacturing jobs were sent abroad from 2001 to 2011, with a third of those heading to China, the upward movement is a hopeful, albeit humble, augury for the industry.
Investment Piece
In what might read like a plot twist, Baker, one of the oldest American furniture companies, was acquired in February 2017 by a Hong Kong firm that plans to relocate its manufacturing…back to America. Samson Holding Ltd., which also owns Universal Furniture, bought Baker, Milling Road and McGuire from Wisconsin-based Kohler Co. for $35 million. The deal included two North Carolina facilities: a 750,000-square-foot case goods plant in Hildebran that employs about 200, and an upholstering workshop in nearby High Point. Baker currently produces about 80 percent of what it sells stateside; the remaining 20 percent is sourced worldwide or produced in the company's Indonesia factory. Samson plans to not only maintain the existing North Carolina facilities, but also to re-shore production back to the States, such that around 90 percent of its volume will be U.S.-produced.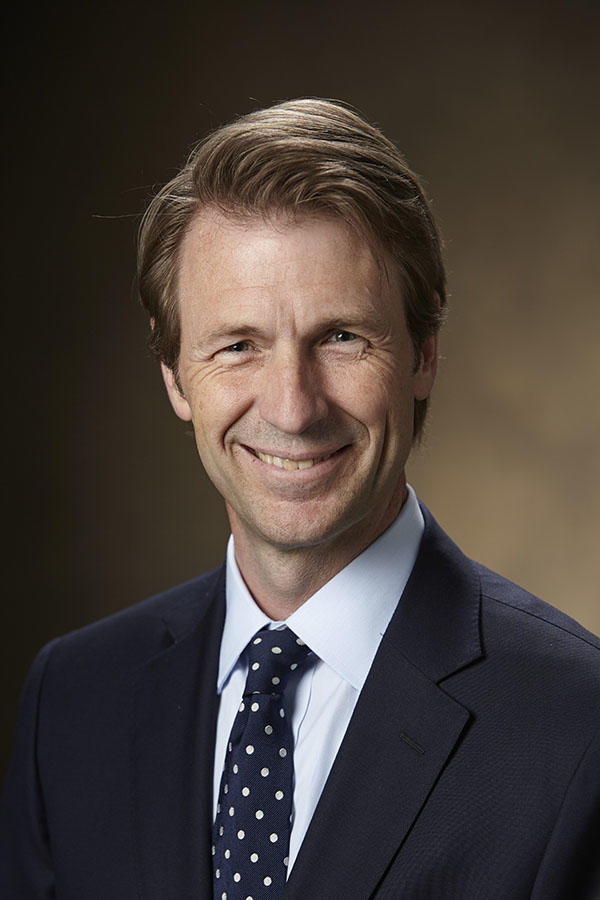 Has Chinese ownership impacted the American brand? Yes, and for the better, says Russell Towner, president and CEO of Baker Interiors Group. "I am thrilled about our new ownership," he says. "They have a keen appreciation for the Baker and McGuire brands. They understand our positioning in the luxury segment of home furnishings and want us to remain there. They have also embraced our strategic plan, which at its core is based on our continuing belief in design leadership and superior craftsmanship in our product offering, the interior designer as our primary customer, and our domestic manufacturing facilities as a key strategic advantage." 
Towner is continuing to invest heavily in product development, showroom upgrades and manufacturing improvements, all with the support of the new owners, whom he calls "furniture people," meaning they understand the industry's "complexities, challenges and opportunities." (One of those "furniture people," Samuel Kuo, the chairman of Baker's parent company, was recently inducted into the American Home Furnishings Hall of Fame at High Point.) Foreign ownership is, in Baker's case, enabling domestic production.
Domestic Policy
There are common-sense reasons to manufacture locally. Designers want fast turnaround, and local production reduces delivery time. Plus, the world is flat and getting flatter: China received the lion's share of offshored manufacturing jobs, but thanks to the rise of labor and material costs, production costs there are climbing. (Wages for manufacturing jobs in China tripled between 2005 and 2016, according to market research firm Euromonitor.) Then there are the issues of product quality, and environmental and safety standards. 
Tina Nicole, the lead designer and co-founder of Nathan Anthony Furniture, says that the trade is particularly concerned with furniture safety and longevity. "Interior designers and their clients want to trust that products will stand the test of time," says Nicole. "American companies are held to higher standards in terms of transparency regarding what goes into the furniture production."
Nathan Anthony's factory has been based in Los Angeles since the company's inception in 2005. "For us, 'Made in America' equates to integrity of the materials and suppliers we purchase from, developing face-to-face relationships with our vendors, and having confidence that no one is cutting corners," says Nicole. "There's also no exploitation, such as child workers or other unscrupulous labor practices, which can sometimes be found in overseas factories." Have they ever considered moving offshore? "We've enjoyed a growth trajectory year over year and have never identified a reason to consider outsourcing," she says.
Certain skills are also more attainable stateside. Robyn Malin, the co-founder of licensing and branding agency Product Lounge, helps designers and furniture companies partner on home furnishings collections. Her client Niermann Weeks manufactures its lighting, furniture and decorative accessories in a facility near Annapolis, Maryland. Why go local? "Their in-house team of expert furniture builders and refinishers is the reason they are able to offer a line of luxury products in more than 500 unique finishes," she says. Nearly half of the company's output is custom orders. "Being made mostly in-house and in America allows Niermann Weeks the flexibility to provide products in custom sizes and finishes to best serve the needs of the design community."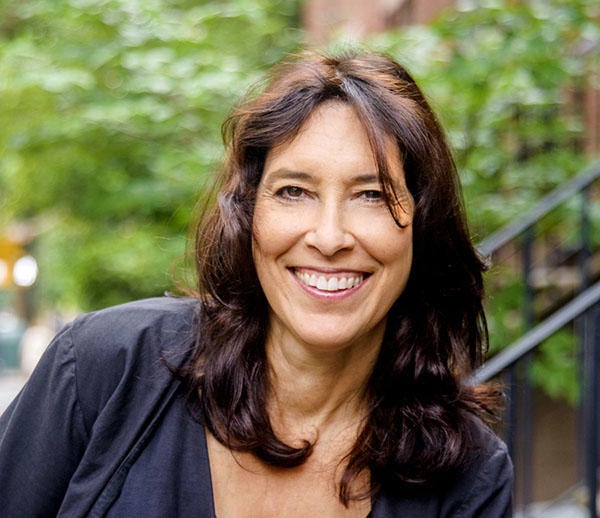 The goods are produced with skills too precious, or too painstaking, to outsource. When the company hires and trains employees, it does so with longevity in mind; the average craftsperson stays for 10 years. "They would not be able to give the kind of personal attention and offer complete customization capabilities without running this type of 'vertical' operation here in Maryland," says Malin. 
A Shore Thing
There are also plenty of barriers, largely economic, to manufacturing entire lines stateside. Because raw material factories have also moved offshore, finished products often include components sourced from around the world. "'Made in the U.S.' is difficult," says Bass. "At Badgley Mischka Home we only source materials in the U.S." 
He hopes to see an increase in demand for stateside-produced goods. "Raw materials need to be here to facilitate domestic manufacturing," says Bass, whose company carts 53 truckloads of Styrofoam out of landfills each month, which are upcycled into picture-frame molding. The only component he still buys from China is glass mirror—but only while he awaits a Texas mirror factory's forthcoming opening. "The more manufacturers demand that their suppliers onshore, the better NAFTA will work and the more that will be manufactured here," he says.
What's preventing other companies from returning? While locating production in the U.S.—closer to the showrooms and consumers the furniture is destined for—does drop costs, the low cost of labor has traditionally kept production abroad. "There's nothing I would love more than this business coming back home," says Bass of the furniture industry at large. "For now, you have to do the best you can, try to play as close to your sweet spot as you can, and do what you believe you can to make a difference." 
Re-shoring to retain a focus on craftsmanship, in cases like Baker's, may simply prove to be better business. "We are not focused on 'Made in America' as a slogan, but rather look at our domestic facilities as a way to provide advantages over offshore production in terms of service, quality and customization," says Towner. "To that end, we are investing, and will continue to invest, in domestic production."