A simple question with a complicated answer: What does it take to make consumers go from browsing online to buying? To find out, Business of Home partnered with Splitit, the leading "buy now, pay later" solution for large purchases, for our inaugural Thought Leadership Lab, gathering some of the industry's leading executives for a conversation about the risks and rewards of e-commerce today, the strategies that keep customers captivated, and innovative ways their brands are closing the sale. Moderated by BOH editor in chief Kaitlin Petersen, the roundtable was a frank but ultimately optimistic discussion about the hybrid future of home retail.
To start, I'm curious to hear about one success you're proud of at your company—and one challenge you're currently facing when it comes to online conversion.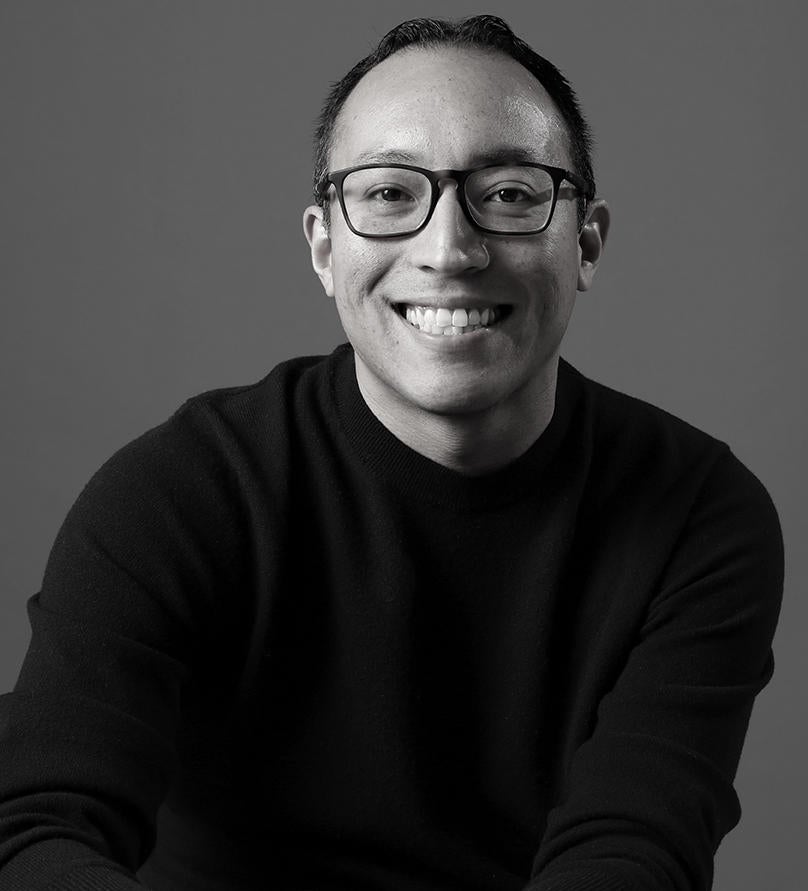 Antonio Nieves, CEO, Interior Define: I'm so happy we're talking about shopping, because all I've been talking about lately is shipping! Being a born-on-the-internet business, Interior Define has benefited from the tailwinds of the past 18 months, especially from consumers who are already digitally savvy. What's been tricky is navigating this new phase of reopening, with consumers wanting to go back to a more multichannel shopping experience versus what had essentially been a forced digital-only one. How that impacts the way we think about localization and conversion is a big concern.
Nancy Hood, chief marketing officer, 1stDibs: 1stDibs connects with both consumers and the trade across four key verticals: furniture, jewelry, fashion and art. We're also purely digital, so we benefited from that during the pandemic and are figuring out what this new world looks like, too, and how we can keep customers with us now that they have more of a choice to go elsewhere.
Beth Brenner, president, Semihandmade: [Our business started as] a hack for Ikea—we sell doors that elevate the look of their budget kitchen and bathroom cabinets—so we already had a well-defined customer pre-pandemic. Then we launched our own cabinet system, Boxi, about three months ago, and that's brought new challenges. As for pain points, I'll highlight a marketing-specific one: namely that our ability to identify future renovators is being hampered by all these privacy law changes. Consumers may choose to opt out of data sharing, which is impacting Facebook and all our paid social plans, forcing us to review how we market to our customers.
Joanne Hallare Lee, co-founder and chief marketing officer, Dowel Furniture: One big success this year is surviving the pandemic so far! Overall, we've been growing 100 percent year-over-year for the past five years, and scaling this year has been insane. We're working to update all of our processes on the back end, to be more prepared for everything. And yes, shipping is a nightmare—sending and receiving.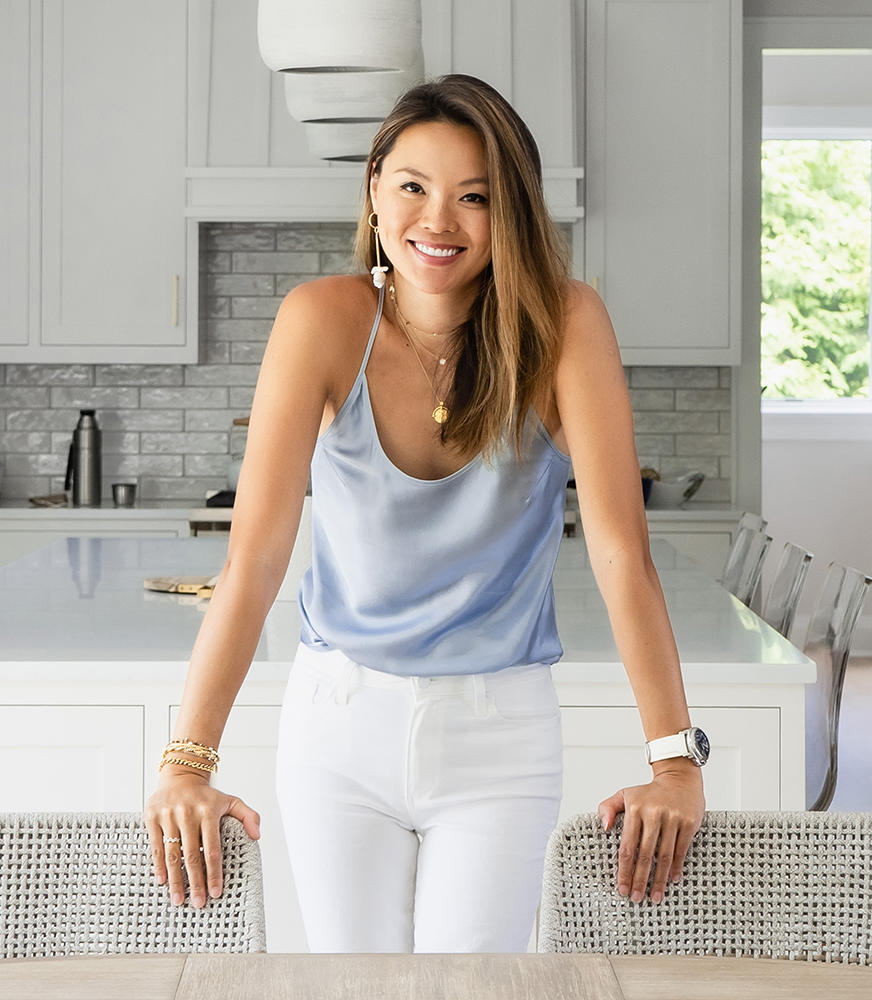 Kathy Kuo, founder and CEO, Kathy Kuo Home: We have three unique businesses: the dot-com [e-commerce site], interior design services, and to-the-trade [shopping]. We hired over 100 people during the pandemic, and our business is completely decentralized. We're New York City–based, but have people in the Philippines, California, Kentucky and Tennessee. So how do you train and onboard in pods? How do you manage and ensure that the company culture doesn't fall by the wayside?
We also just opened a store in Southampton, New York, in July. On the dot-com, we carry more than 100,000 SKUs—so how do we leverage the digital experience in retail? We can't sell all the items in the store. We've come to realize [in-person retail] is not a revenue-driving opportunity for us. We don't actually care if people cash-and-carry anything out. It's more a place for us to tell stories and host events about the brand. We're figuring it out day to day, bridging that gap between digital and retail for a demographic that can be very analog—[a customer] that may still have an AOL email address! That person needs hand-holding.
Rob Gaige, vice president of marketing, Splitit: We're a "buy now, pay later" company with a focus on higher-end purchases—orders priced above $800 or $1,000—so we do well in furniture, where people can pay for an item interest-free over time. My biggest challenge is, frankly: Nobody knows who the heck we are! ... BNPL companies come with a lot of baggage, and consumers have been burned by some of them. We have built the only BNPL to use a customer's existing credit card to pay over time without penalty—no new debt, no new account to manage, and never any fees or interest.
Your customers are making considered purchases, and they are doing their research before they buy. What can you do to shape that customer journey?
Brenner: We're selling $10,000 [to] $30,000 cabinet systems, so we were skeptical about whether people would buy such items sight unseen online—and they are. Semihandmade has done a good job reaching customers where they are, which is largely on social media. We were collaborating with influencers, recognizing their importance in the design space, before influencer marketing was a thing. Now we're also scaling through outlets like Pinterest, paid marketing, affiliates, brand partnerships, maybe even with some out-of-home advertising thrown in. We can see customers going through the various channels: They're on social, then they go to the website, then they have a call with our team, and they talk to their designer. This was typically a six- to 18-month considered purchase, but with people having been home so many months looking at their four walls, the need is to renovate now.
Lee: We've seen that time frame shrink too—and we've noticed that the people who have applied for accounts most recently are the most actively visiting and clicking through the site. Accounts that have been open for a long time, those people don't convert as quickly. We've done a lot more influencer marketing, and we've found great partners who have been sharing more of our story. People aren't just posting, "Oh, this is a beautiful space," but [instead] "This is Dowel Furniture." That's creating a lot of brand confidence for us.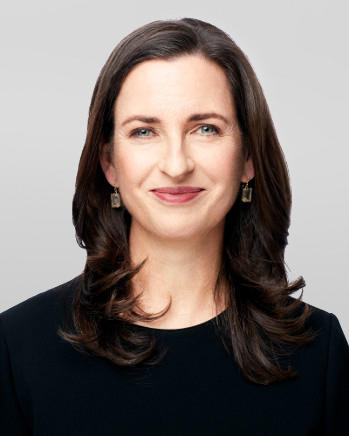 Hood: We have a million-plus items on 1stDibs, and many are available right now because they are vintage—they don't have to be made. People who come to the site are design junkies; they're interested in the piece, the creator, the style—they can't get enough. Some interact through social, some through editorial, some through email, some through our sourcing team or their relationship manager. We focus on providing the details through storytelling, respecting how well educated our customers are and giving them the information they want in whatever channel they're searching so that they have the confidence to move down the funnel and buy.
That means you have to be everywhere.
Hood: You want to be proactively out there through social and email and your website, knowing that, when you pique someone's interest, these consumers will ask more. These are highly considered purchases, because they're for the home and you live with them for a long time.
All of your brands tell such good stories. How does that help you stand out amid a sea of endless choices?
Nieves: It's hard to compartmentalize any one piece as the answer to why something works. It's the combination. This idea of a customer who's just digital, or just offline—those distinctions don't exist anymore.
Brenner: There's so much data available now about how visitors interact with the brand. You have to watch closely and then, every step along the way, make changes to facilitate that journey. If we see there's a navigation issue with our website, for example, how do we alter the user flow so that they get to the end point faster?
Nieves: Especially at a certain price point, you realize the power of your team. Let's be honest, 95 percent of the world is inspired by 5 percent of the world. Most shoppers are coming to us for that expertise and guidance. The key is leveraging your design specialist, or whoever your human touch is, to be a daily voice to the customer from the brand. We look at the digital component of the shopping experience as just that: It's a component, but it is not the experience. The human component is undervalued in this category, I would say.
Is there an inflection point where the consumer wants that personal touch?
Brenner: To echo Antonio and Nancy, it's more about the category than the cost. Why is it so easy to buy a $2,000 pair of boots, but nobody can commit to a $400 lamp? Because it's about your home, it's about permanence—it's about living with a long-term decision more than it's the price.
Hood: And people are so different. There are some who never want to talk to a human being—they want to be purely digital—and there are others who are so close with the associate serving them that they go out to lunch together. It's about giving the customer the experience they're looking for and being responsive while not being intrusive.
Kuo: We have this theory that anytime somebody comes to our site, they're already on the design journey. You don't just casually shop home. Usually, people want to do it in a three-month phase; they don't want to spend a year furnishing their home. So you've got a finite window in which to engage with them—and they all literally hate the process.
From a design perspective, it's all relational: It's not, "Do I like this one piece of furniture?" It's about how it looks next to this other piece, what goes underneath it, what goes on top—and does it fit the space? If you can help them piece together the 360-degree [view], it will get them to a conversion point faster. Our specialists are trained interior designers. It's a huge employee cost, but it has paid for itself in dividends. We understood that the people who choose to pick up the phone want design ideas. Nobody calls us just to ask, "Do you have this in blue?"
We have clients in the Hamptons who have literally offered up their summer homes to our specialists [because they have formed such a strong relationship]. Now, that's too much—you can't stay in someone's carriage house—but it speaks to how design projects are life inflection moments. You're either getting married, or got a divorce, or had a baby, or are empty nesting. Those first 10 minutes when the customer is like, "Let me tell you what I'm trying to do here," that's when you establish trust, and that's how the relationship forms.
Gaige: We've noticed the pivot from a single decision-maker to that person having to get the permission of other people the purchase would impact—it was around 36 percent pre-pandemic, surged to 48 percent during, and now it's well above 50 percent of consumers who involve someone else in the decision. The challenge that presents is, we're not just convincing the person who's on your site or at your store or communicating with your designer—we have to give them talking points so they can then go home and convince their partner. I call it the Kickstarter effect: In Kickstarter campaigns, they'll bullet the top five reasons you should contribute, and they're so simple and catchy you want to repeat them.
You can no longer just say, "It's beautiful, and it's going to work. Trust me." You have to say, "It's going to work because designer so-and-so says this and this and this—and oh, by the way, here's some social media proof where the item doesn't just show up in a beautiful staged Instagram shot, but in an everyday person's post, too." It's almost as if you have to train the person you're dealing with to sell to the person they're going home to, and that's a massive shift in strategy.
Nieves: The interior design side of our business is [more] spousal-consent based. We've found that there's always one person running point on the creative and the other generally gives approval to the process.
How do you structure that process so customers feel supported through the order of operations? And how do you keep them from abandoning their shopping cart?
Nieves: It's all trial and error. We have metrics we want to hit: Can we get a response on a design within 24 hours? If not, can we eke it out to 48? We've noticed that the slower we get design feedback, the slower the conversion.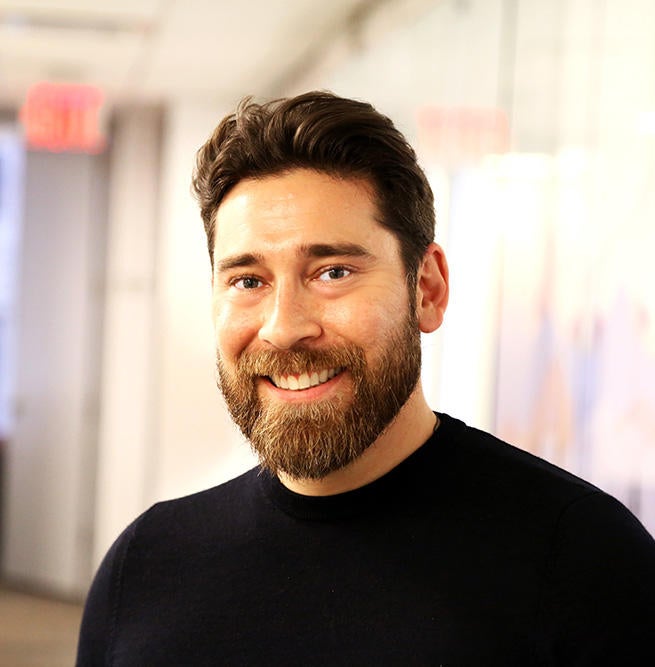 Gaige: Sometimes we forget that even people with money worry that they're spending too much too soon. At Splitit, we try to reduce that risk by making it more bite-size and digestible, spreading the [cost of the] purchase over 12 to 24 months. Pretty much all of our clients see a 10 to 25 percent increase in average order value, and a corresponding bump in conversion rate. What a "buy now, pay later" arrangement offers to an upscale clientele is the opportunity to upgrade: If a customer wants a leather sectional but can only afford fabric, paying in installments can change that equation—and allow them to add that side table they were eyeballing to their shopping cart, too.
Nieves: There also has to be a clear outline of expectations, and if you deviate even a little bit, you need to tell them. Customers don't so much care if it's going to take 14 days, as long as they know in advance that it's going to take 14 days. The worst is when you think you're going to land a specific install date, and then you get to that date and 50 percent of your items are on back order. A lot of customers don't understand what's going on with logistics, shipping, foam shortages—all the fun things we're dealing with right now—and they'll just feel completely blindsided.
Brenner: At Semihandmade, we've added sales associates who can guide customers through one of three pathways: Do you have your plans? If you don't, are you comfortable measuring yourself? Or do you want us to come to your house and measure for you? We realized we needed to not just educate but also direct customers in order to get to conversion.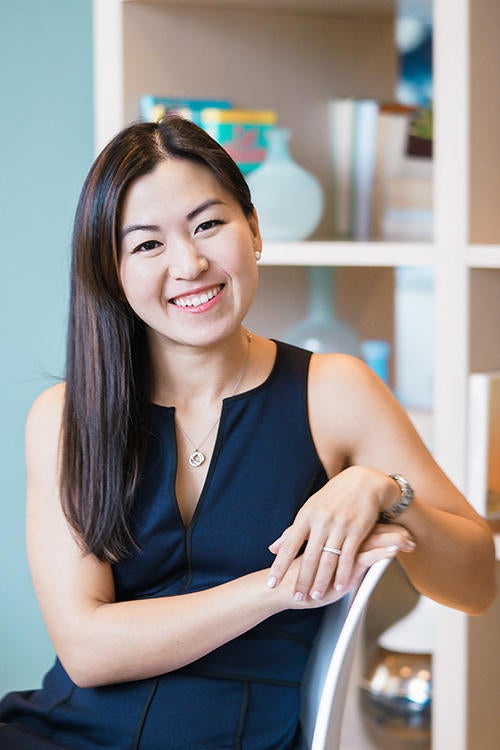 Lee: For us, it's a little different, maybe because Dowel is a much smaller company. By the time people are on our site, they've researched us so much that there's no further need to convince them. They check out right away, even if there's a 16-week delay, because they already love the item. That's often because we get in front of them through third parties. We do a lot of capsule collections and a lot of collabs, and the designers [we've partnered with] have so many followers on social, [so customers] see post after post tagging us. We worked hard on our website, but customers get on it and are ready to go! It's difficult to fix that lever, because it's a network effect that's completely out of our control.
Nieves: That used to be us, too. At Interior Define now, our top nine performers are all our own vertically designed non-collaborations. It's such an interesting transition to make, because when you're so heavily indexed toward other influencers, you're at the whim of their creative lens, so it's hard to create a singular brand and help the consumer understand who you are. At a certain point, you become more of a vessel than a destination.
What are you most optimistic about in terms of making the sale, and where do you think the opportunity is next?
Hood: As a marketplace, 1stDibs is putting two populations together. When we find buyers for our sellers, we feel successful. There's nothing better than hearing a designer say they've found the perfect piece for their client. That's what I'm most excited about, continuing to help our sellers and our designers grow their businesses. Because the design community has been through a lot!
Brenner: For me, being in the business 15 years, these are good problems to have! We always wanted home design to have its moment, and how we take advantage of it now is what matters. With Boxi in particular, we're beginning to market to the trade. And then, connecting those dots, if people come to us to buy kitchen cabinets, why can't we sell them countertops and tile and appliances, too?
Lee: Dowel is going in the opposite direction! We used to be trade-only, but we're seeing a large influx of retail customers who are willing to pay at the price point we're charging. I never thought I'd see the day when someone would hand me their AmEx and say, "Yes, charge me for those five barstools." We're also stocking case goods, so hopefully the quick ship will go quicker.
Nieves: What I'm most optimistic about has to do with people and teams. I think back to when we had to furlough people during COVID, and now we're 150 more than we were at that low point. The fact that we're bringing on so many great new talents, creating great jobs, and focusing on how to further build the culture—as long as we can do that, the business will continue to grow.
Kuo: We've been brand-oriented from the early days—everybody wants to see what I pick and what I eat and what I do. So that piece about brand we have locked: From the website to the service side, it is all very scripted and strategic. To augment our new users, we're going in the reverse direction of Antonio and Joanne and doing some fun collabs, talking with a few other—I hate the word influencer, but other influential folks in the lifestyle space. And yes, I'm so grateful that it is our time! It hasn't been for so long. I have such gratitude that people care so deeply about home these days.
Thought Leadership Lab is a series of forward-looking roundtable discussions with top executives to explore the future of the home industry. This conversation was hosted in partnership with Splitit.
Splitit is the only "buy now, pay later" (BNPL) service focused on the high-end retail space that lets consumers use their existing credit cards to break payments into smaller, bite-sized pieces to pay over time with no interest, applications or fees. With customizable and white label installment plan options that work across digital and in-store shopping experiences in over 150 countries, Splitit's retail partners are able to increase average order value and decrease cart abandonment by giving customers more control over their money. To explore Splitit's BNPL options, click here.