It's hard to know exactly where to start the story of Semihandmade, the California-based company that nets millions in revenue by selling custom doors designed to fit onto Ikea cabinetry. There's founder John McDonald arriving in Los Angeles to be an actor, then trying out for the LAPD, then pivoting to custom woodworking (classic career path). Then there are the early struggles—McDonald sliced off a finger in an accident with a table saw, and, after a divorce, started living out of his workshop. Finally, there's the surprisingly undramatic fateful moment that set Semihandmade on its course: A guy came up to McDonald at a trade show and suggested he start making doors for Ikea cabinets. So he did.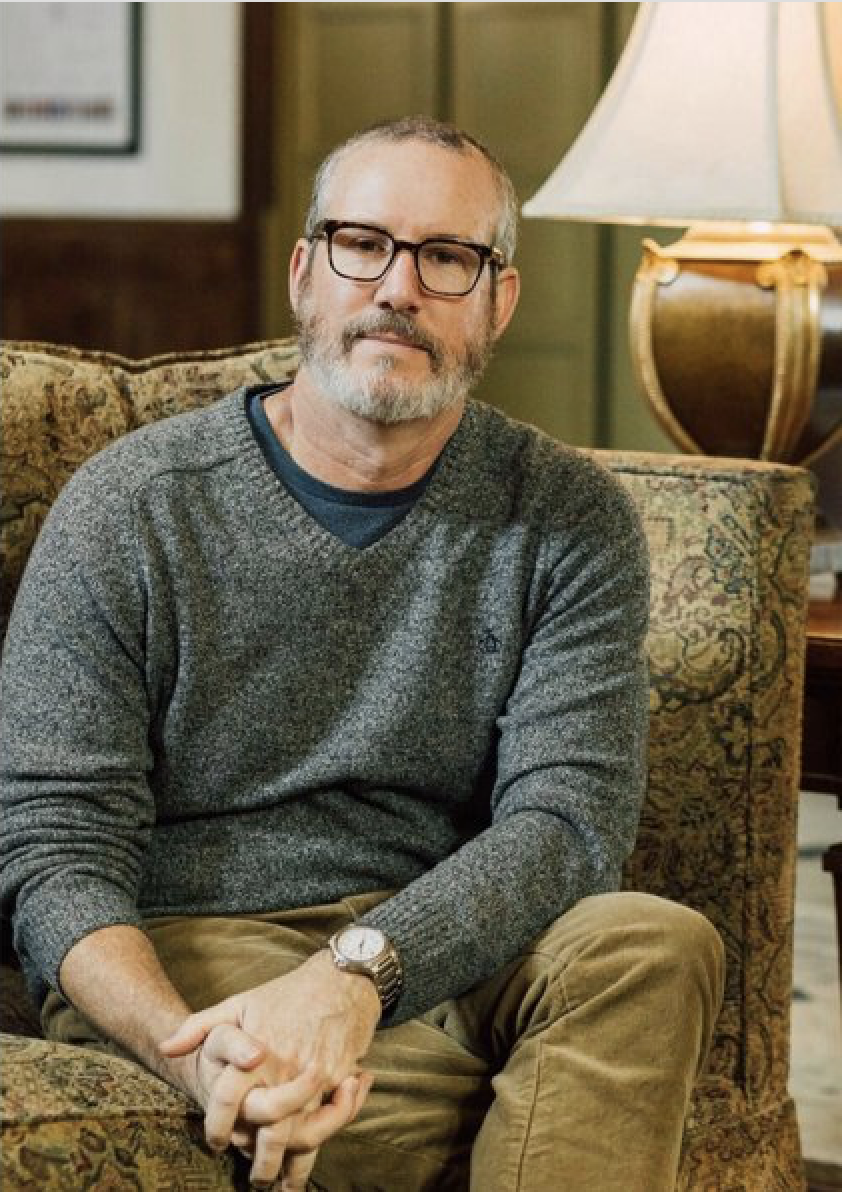 In this episode of the Business of Home podcast, McDonald tells host Dennis Scully the story of how he turned that moment into a national brand. He also shares what's next for the company at a pivotal moment: He's hired a new team—including publishing veteran Beth Brenner and marketing specialist Molly McDermott Walsh—to help develop a media offering for Semihandmade and launch a D2C cabinetry brand.
"There's 15 paint companies, 175 mattress companies; there's tiles and eyeglasses and sofas and shoes and chairs—but the question is: Can you do DTC for kitchens?" he says. "The answer is: I don't know, but we're definitely going to try."
Listen to the episode and check out some takeaways below. If you like what you hear, subscribe to the podcast here. This episode was sponsored by The Shade Store and Universal Furniture.
SLIDING INTO YOUR DMS
McDonald is quick to admit his own flaws—but shyness isn't one of them. A key aspect of his success has simply been his willingness to pick up the phone and call (or text or DM). A direct style of communication has led to great press opportunities, a partnership with design influencer Sarah Sherman Samuel, and unofficial mentorship from industry leaders. "As bloggers were taking off, I would reach out and say, 'Hey, this is what we're doing, I'd love to send you some doors, and if you like them, write about them,'" he says. "I was always really outgoing in that way—not timid at all, didn't know what was appropriate and what wasn't."
HOT AND COLD
As the owner of a company that has built its success with a sophisticated Ikea hack, perhaps it's no surprise that McDonald's relationship with the Swedish giant is complicated. For years, it seemed like Ikea regarded Semihandmade as a kind of charming creative dalliance. Then, at a design conference in Toronto, irate Ikea execs accosted McDonald at the opening-night party and demanded his booth be removed. He says he was later reimbursed and that the two companies smoothed things over, even working together on fulfilling warranties in the U.S. However, he's unclear about the future of the relationship. "I'm not sure exactly what they're doing. They would have been smart to have partnered with us a while ago, [but] instead have partnered with people like Virgil Abloh, who are brilliant and successful and talented—certainly more so than me—but they're not [Ikea's] market."
OPPORTUNITY KNOCKS
Though Semihandmade's present is still very much in the Ikea ecosystem, McDonald is hoping that its future will be independent. Later this fall, he'll be launching a direct-to-consumer brand, Boxi, designed to sell cabinetry to homeowners. The opportunity, he thinks, is big: to become the first cabinetry brand with significant consumer brand recognition.
Homepage photo: Courtesy of Semihandmade