The 50 States Project is a yearlong series of candid conversations with interior designers across the country about how they've built their businesses. This week, Newton, Massachusetts–based Vani Sayeed shares the difference between the design scenes on the East and West coasts, why she's all about delegating, and how painting taught her to notice the small details that matter most.
What are your earliest memories of being drawn to design?
I lost my father when I was very, very young, but my mother is an artist and a designer in her own right. I remember waking up in the middle of the night and seeing her work on a canvas, just creating. Early memories like that are still so fresh in my mind, like it was yesterday. I was always drawn to creative expression; at a very young age, I knew I wanted to study design. I was born and raised in India, and for college, I applied to the Sir JJ School of Art in Mumbai. I didn't know what kind of specialty I wanted to pursue. I was torn between making paintings, sculpture, design—everything.
What was school like?
The first two years were very rigorous. They would make us sketch on newsprint—and it wasn't like you did 50 sketches. No, they would weigh your sketches by the pound. It had to be a line drawing, to loosen up your hand so you understand scale, proportion, light, lines, and how to view it. We studied intensely: line drawings, still life, perspective, color theory. Then you have to decide what you want to specialize in, and that's when I decided on interior design, because it really captured everything that I'm interested in: I could bring a whole space together [with] textiles, color, proportion, scale and light.
After graduation, I moved back home to Hyderabad, which is my hometown, and I worked for two design firms there. Then, I came to the U.S., where I got my MFA in interior design at the University of Iowa. There, I studied all kinds of design—product design, set design, some metalsmithing and jewelry design. It was lots of creating, lots of experimentation. My final thesis was on light and line, and I created these sculptures in copper. It was very abstract and all about self-expression, which I loved, because it gave me the freedom to view the world without any restriction.
Has that shaped how you work today?
Absolutely. I think what was missing was the business end of it. How do you pay the bills? It sounds good and fine to learn AutoCAD, but how are you going to pay the bills so that you can afford to subscribe to the CAD program?
You worked for a few firms after graduating from Iowa, right?
My husband was at the medical school in Iowa, and we moved to San Francisco for his residency after we both graduated. It was the late 1990s, the economy was blowing up, and I worked for a firm there that was doing offices for all these dot-com companies. I remember I worked on the Monster.com offices while I worked there. I was pregnant with my first child, and the economy tanked just as I was having a baby. I took a few months off, then worked for Patti McAdaragh at Clement Mac, who did both residential and commercial projects. After that, I worked for a firm in Berkeley that did a lot of high-end residential renovations. I learned so much there, and we were doing the most beautiful work. But the economy was bad and they cut my hours, and it just wasn't worth it for me to put my child in daycare and do the reverse commute.
Is that when you went out on your own?
Yes. I was already doing some small projects in the city. I was like, How bad can it be? If the economy's this bad now, it can only go up from here. So I invested in a good computer, got myself a resale number, and started on my own.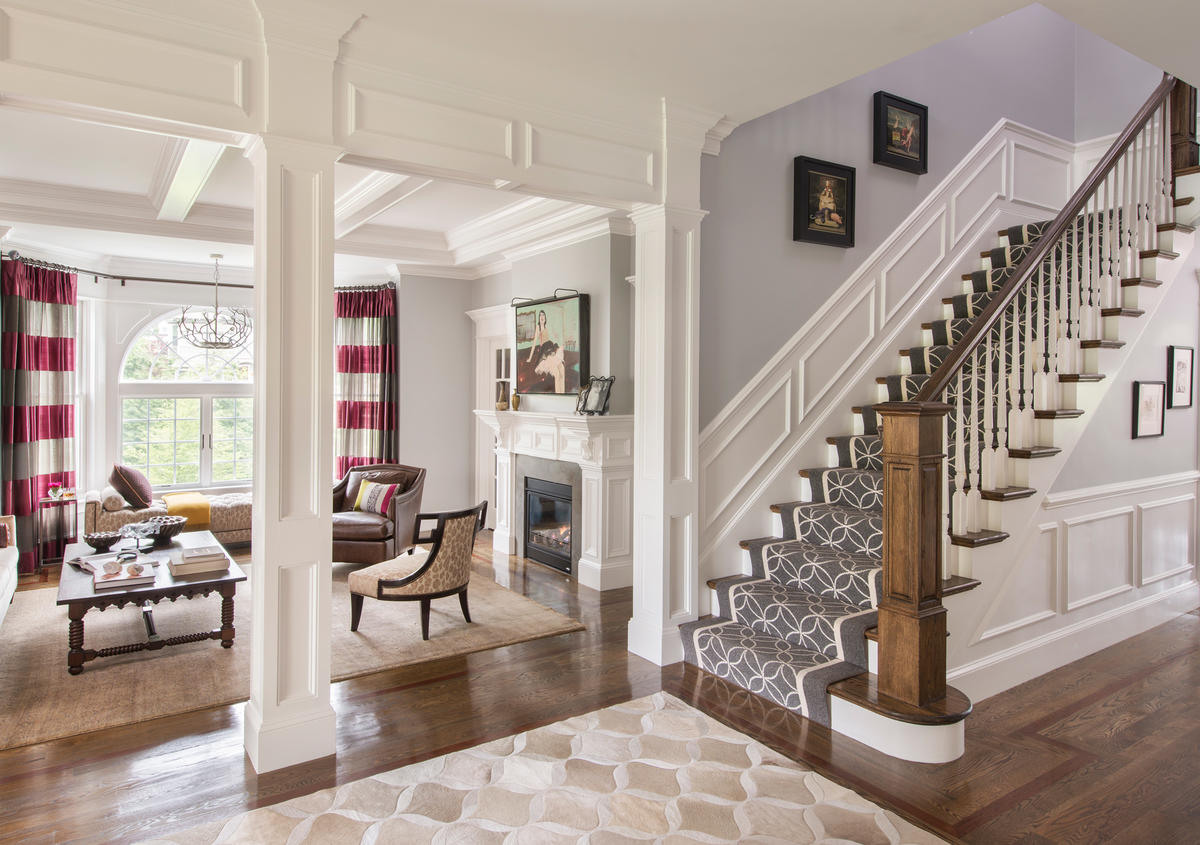 What were those early years like as you got your own business off the ground?
As far as creativity goes in those early years, it was fantastic. I was on my own, I was expressing myself, and it was wonderful to have that freedom of having a one-on-one experience of creating an environment for clients—but the business end of it was hard. I wish I had taken a business class to understand bookkeeping, to have a better sense of keeping my numbers together. I was making it up as I went. There's a lot I learned the hard way.
What were some of the missteps that you had to correct later?
Keeping track of hours and basic stuff like taxes or having a good bookkeeper. It would have been so much easier if I had just thought about that as opposed to trying to do it all myself. My mistake was not delegating the stuff I didn't know or that I knew I wasn't good at. Now, I delegate to people who know how to guide me the right way. That's what I've learned: You can't do it all—you have to share it.
What does your team look like today?
The design side of my firm is a small and incredibly efficient team of three people, but I also have all of my bookkeeping done by Designer Advantage. They do all of our taxes on a daily basis, and at the end of the year, we have an accountant who does the other taxes.
What is the role of each person on the design team?
I interface with clients and [establish] the aesthetic and the design. We have two designers who do the AutoCAD and who will interface with the contractors. They distribute the back end of the work like that, and then I am the face of the firm.
I also offer paid internships, so we have a lot of young interior architecture students that come to our office. A lot of them will stay for six months to a year—it's a small but open studio, so everybody has an opportunity to learn and understand the business.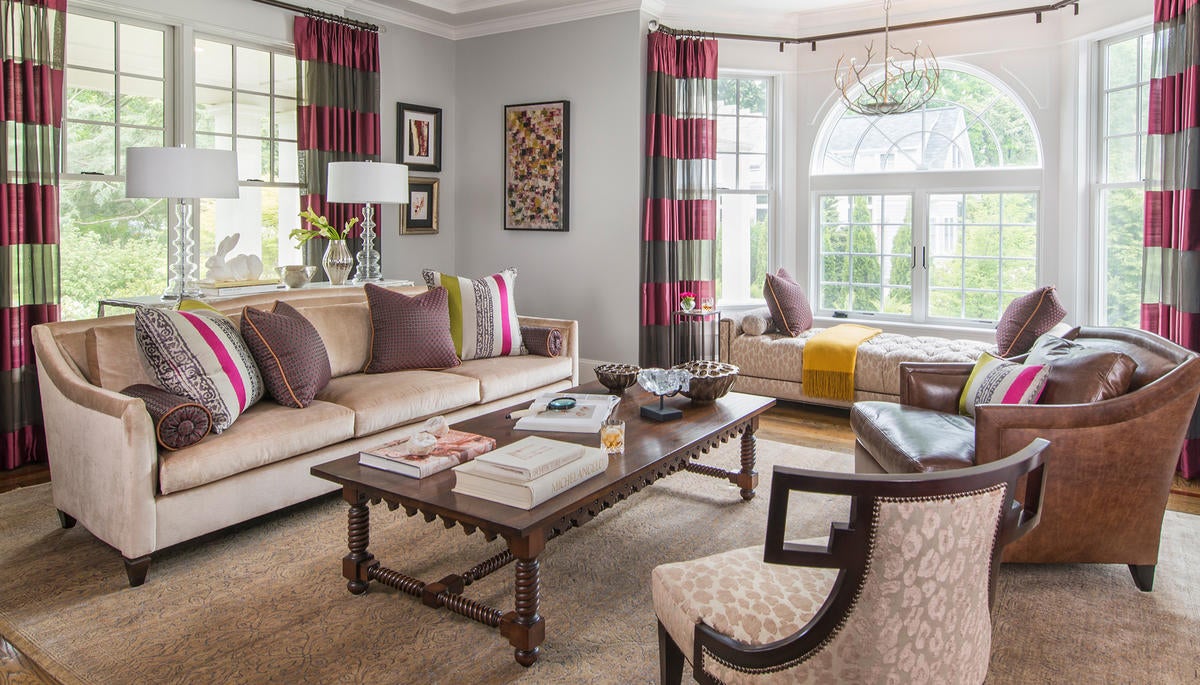 What is the secret to making the internship valuable for them and also for you?
I always offer a paid internship. A pat on the back is nice, but a little something in your bank is that much nicer. So that's the first thing. The next thing is that in the design studio, I try not to micromanage everything. I give the interns enough information—I'm like, "If you don't know the code for this, look it up. Don't assume anything. You're responsible for what information you're giving out to the client through us. If you don't have the information, don't give me something that's arbitrary—make sure that you've done the research. And then if you can't find the information, ask me." I give them the tools, but I also give them enough responsibility so they actually take the time and make the effort to do the research and learn.
We have years of experience in the office—file folders of projects we've done, products they can use for reference. I can say, "Look up this project. We did a kitchen renovation, and these are the appliances we used. Why don't you go to the company's website and see if they have something that will work for this project?" So not only are they learning, they're applying whatever research they're doing directly towards the project they're currently working on. It's a win-win situation.
So they're actually doing some of the execution for the projects you're working on.
Yes, they're doing the drawings. Obviously, we verify everything. Then, they'll go out and shop for some of the products. I'm like, "These are the tiles we like—does it come in such-and-such a size?" Or for fabric: "What is the yardage available?" I'll give them the number and have them call Cowtan & Tout to see if a certain fabric is available, and to get the price, availability and lead time. They can do all of that—and this way, they get to know what Cowtan & Tout is, what kind of fabric they're looking for, who to speak to, and they can make a connection, all while finding out if what I need is available. Then I'll be like, "Great, call Nancy from our workroom, see how much yardage is needed and get the shipping address." They do all of the back work, which is good to learn, and when they're ready to fly, they walk out with a backpack full of knowledge and connections.
That's really extraordinary.
That's how it should be. If you want to build a strong community, we have to have a good foundation. It can't be so individual. It's not so much me as we.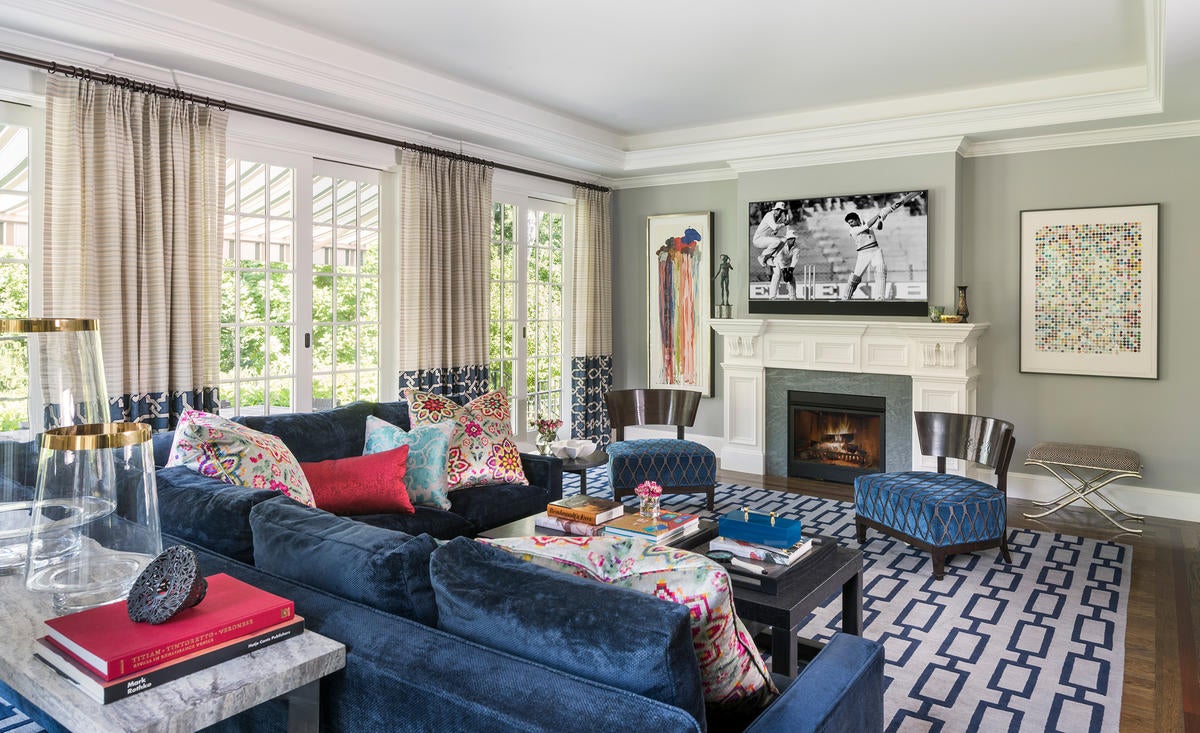 Speaking of the design community: You eventually left the Bay Area and moved your firm to Newton, Massachusetts. When did you make that shift, and what did that mean for your business?
Oh, my gosh, it was such a dark time. I didn't want to move at all, I loved the Bay Area, and my business was just growing. It was late 2006 or early 2007, so I was four years into having my own business, and I was seeing growth each year. I was loving what I was doing—and then we had to pack up and move across the country.
I didn't know anything about the East Coast. I had a 5-year-old and a 9-month-old baby, and I didn't know a soul there—I didn't have a babysitter, I didn't know the streets. I was still a new immigrant in some ways. And I definitely didn't know anybody in the design world. It was truly gut instinct and my love for what I do and for what I did [that got me through]. It was tough, but I did it. Now, my oldest is at Middlebury College and my little one is a freshman in high school, and I'm like, Where has the time gone? I still feel like I'm 21.
When we moved, I was worried that I'd be really isolated, and I was. It's a very different mindset when you're meeting people here—people were willing to take a chance on a new kid in San Francisco when I started my business, but out here, it wasn't the case. It was a hard market to break into. I had finished up all my projects on the West Coast, and I'm still so thankful for my deep relationships there, because a lot of people recommended me to their friends and family here on the East Coast, which gave me a little head start with my business.
When did you feel like you had "made it" in the Boston area?
It's hard to say if there was one moment, but doing the Boston magazine Design Home in 2012 was a nice moment for me because it gave me an opportunity to meet so many people within the design industry. By that time, I was doing some nice projects—I'd done a couple houses in Martha's Vineyard through a contact from the West Coast, and I was slowly making my way in. I had a couple of designer friends I met through my kids' school that were helpful and kind, and I tried hard to go to events, meet people, and put my name out there. The thing is, people out here are a little bit more reserved. It took a little while to make more connections. But I'll tell you one thing about the East Coast: Once you know people, and once people get to know you, they're your lifelong friend—but until that time, you're still on the outs.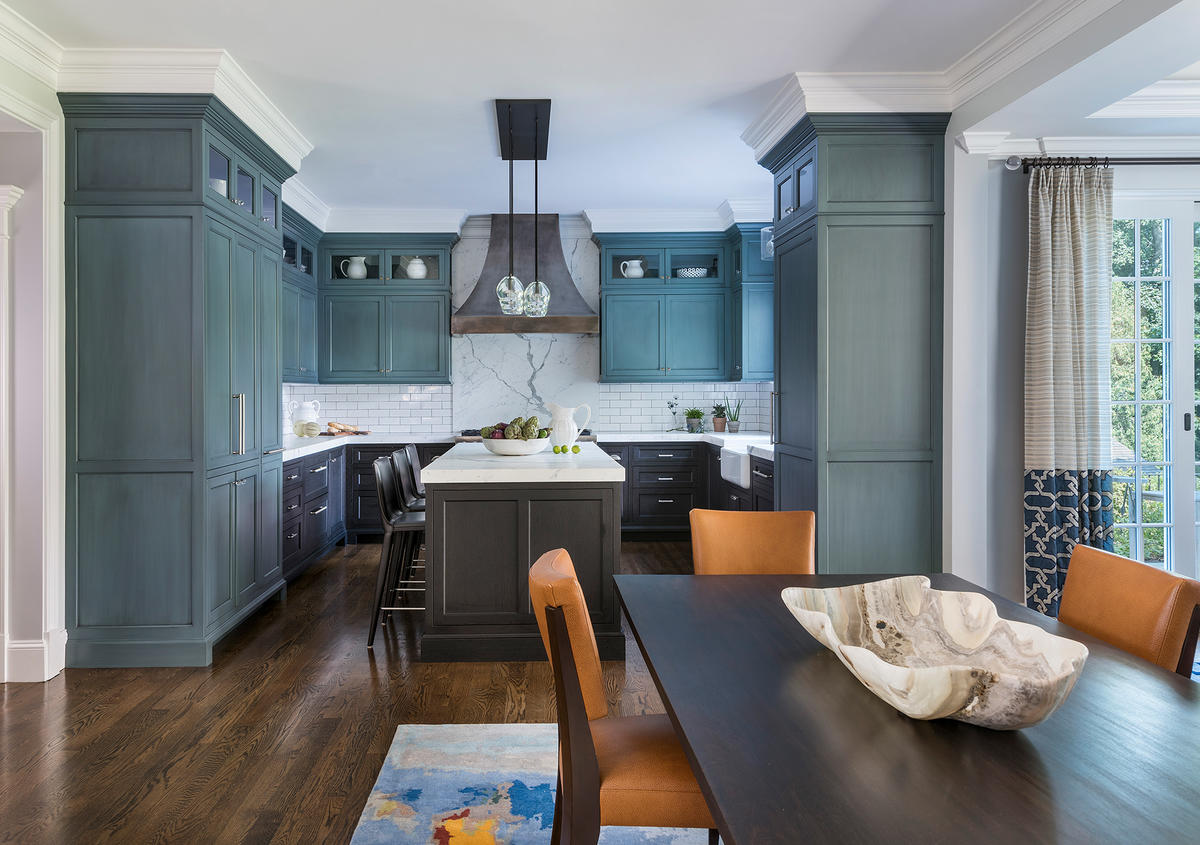 What does the firm's work look like today?
I have some newer condos in Boston and some new builds, but we also do a lot of historical work on older homes in and around Boston, Brookline and Chestnut Hill. We just finished a beautiful house in Brookline, a 1901 Victorian that was so special.
How do clients find you now?
It always has been word of mouth: Clients who've had wonderful experiences tell their friends, or they've seen my work published—I've had some features in the local magazines and in some of the national magazines—or they've seen it online. I got a call the other day from a gentleman who said, "Somebody sent us the link to your website and we really like the work you do. Could we talk about a potential project?" I don't know who sent him the link yet—I'm scheduled to meet with him this Thursday, so then I'll know—but it's usually word of mouth of some sort.
How do you decide what projects to say yes to?
Usually, we do full houses—my projects are soup to nuts, so it's either the builder, an architect, or the client that invites me to a project—and that initial phone call with a client is so important. It's about getting a sense of where they are, what they want to do, and their timeline. I really want to build a relationship: We talk to clients openly, we really try hard, we bend [over] backwards to please them.

That's true of people in the office, too. You have to care for the people who work in your office. Just be honest with them. Tell them where their shortcomings are. If I yell at them, I apologize.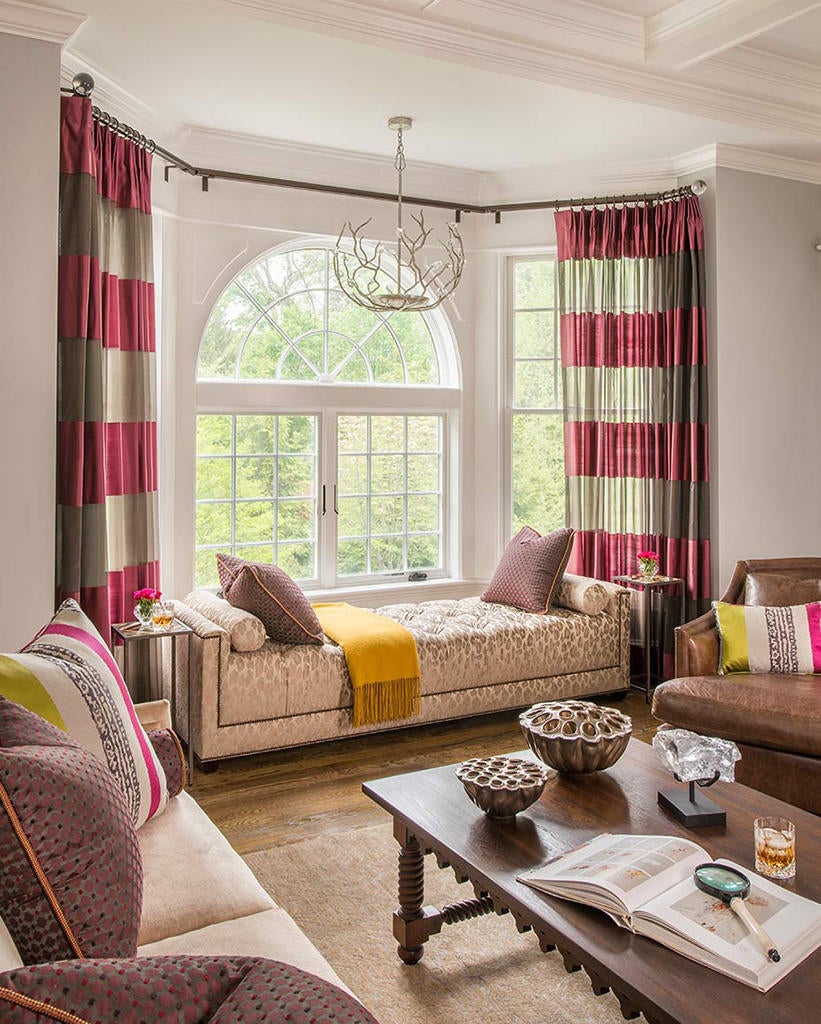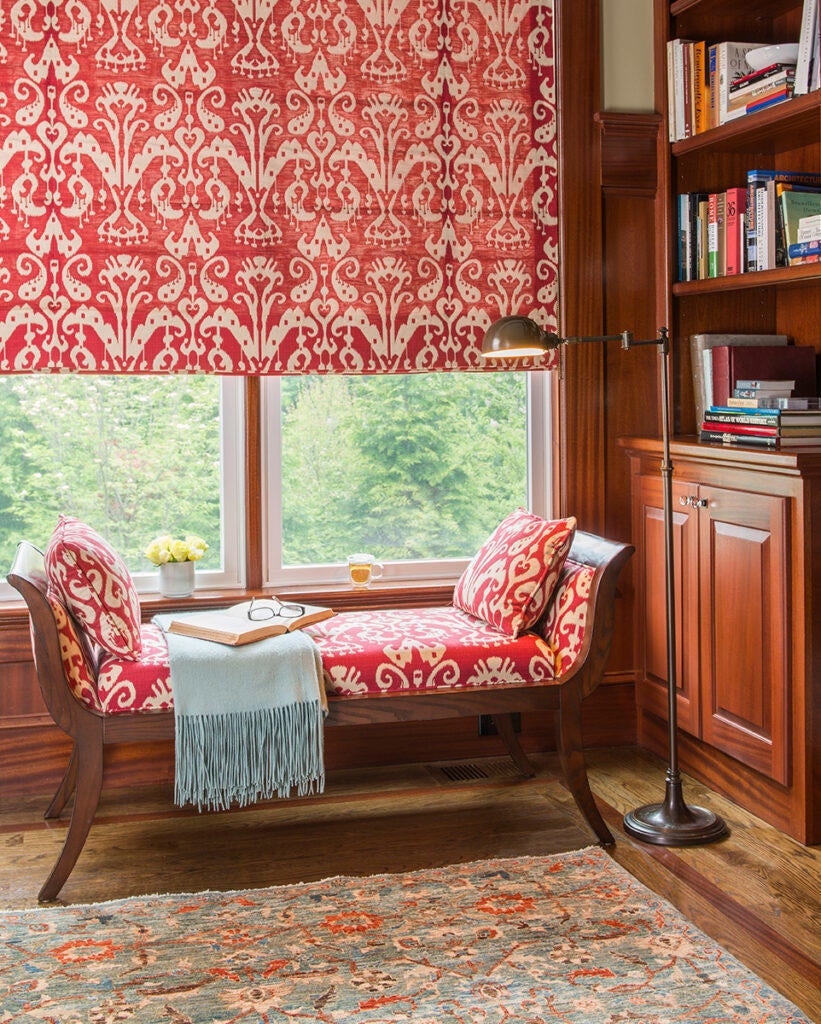 Where do you see the most opportunity to grow, and what are you most excited about next for your business?
I have a small rug line with a local rug company here in Massachusetts called Landry & Arcari Rugs. They saw some of my art on Instagram and asked me to do a rug collection for them, and it's been very successful. The best compliment was when local designers also checked out samples and then ordered from the line—it's nice to have a fellow designer endorse you in that way. [Now] I'd love to do a textile line, and I want to do a product line with Aston Martin. I know it's a car company, but all their cars are handcrafted. Just the idea of [working with] the highest level of craftsmen is so beautiful.
What do you want the future of your firm to look like? Does it grow, or stay the same size?
I don't know if more people necessarily result in better work—and I don't know that I want a huge firm where all I'm doing is people management. That's not my gig. I'm a hands-on creative person, and I want a team that's hands-on and creative, too. I don't want to just people-manage. I want to create. I want to do bigger projects, sure, have more fun clients that I can connect with, and develop a product line, but I want to still have it be pure in the creative expression—I still want my expression to come through.
We were also trying to expand our portfolio a bit with some commercial work, so we did two hospitality projects in 2019. One was a Greek restaurant, and the other was an Indian restaurant. Not was—are. They opened right as COVID hit, so they had a little bit of a setback, but they're up and running now. I would love to expand into hospitality, creating environments on a larger scale without ever being formulaic in my approach.
What do you mean by that?
I mean, there's nothing formulaic about me. Look at me, I'm Brown with a funny accent, and I have a thriving design business in Boston, and I can laugh about it. This is who I am. Just before I spoke to you, I was talking to a potential new client, and she's like, "Vani, I love the fact that we can laugh about things." I said, "You know, what's life if you can't laugh over simple things?" My husband's a neonatologist and he saves lives on a daily basis. I'm creating wonderful environments for people. There's absolutely no reason why I shouldn't be able to laugh and be this happy about things.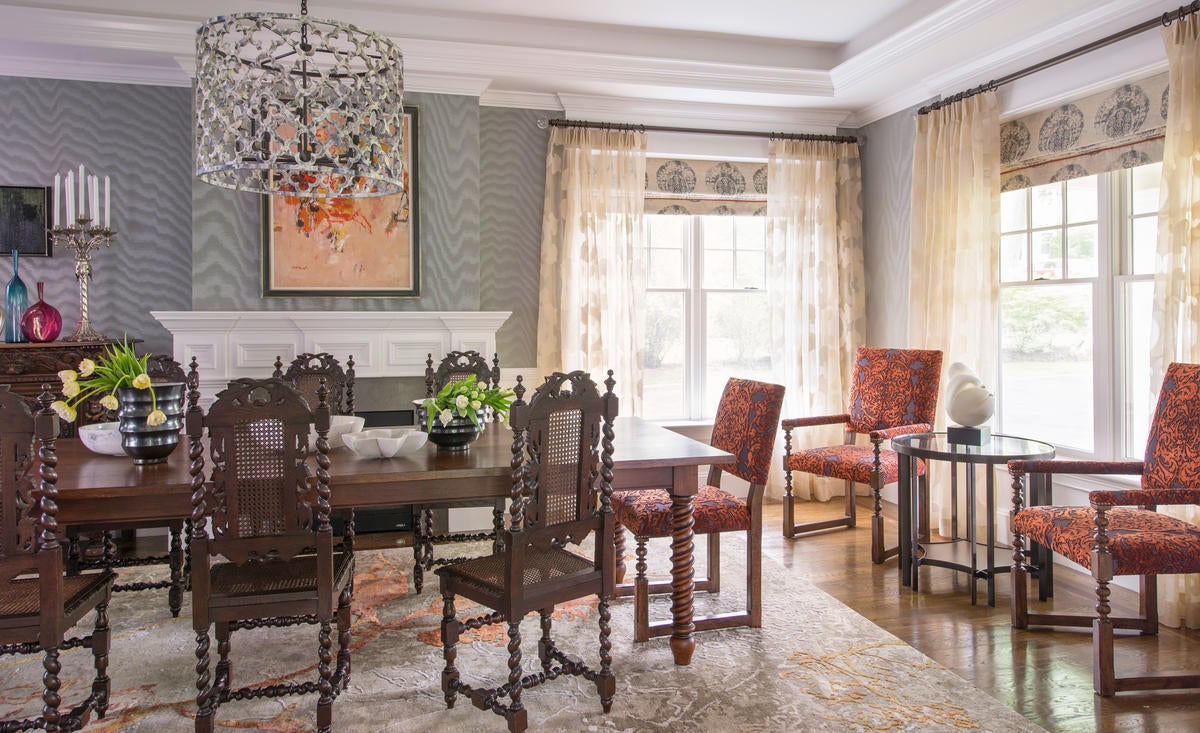 You recently relaunched your website. What were your priorities when you were putting that together?
I wanted to just put a more user-friendly format so that it's easy to scroll through all of the images. People are on the go, so it's not like they have a lot of time to read a ton of text or tap a lot of buttons. The first thing people do is either go to your Instagram account or look at your website. So now we have nice big images that are easy to scroll through, and if something catches your eye, you will call me.
They also get to see who I am. I always say not to judge the book by the cover, but [a designer's website] should give a snippet of what they're capable of and an idea of who they are. For a client, it's about, Do you think you'll like this person? Do you think you'll have a connection with this person? Do you like their aesthetic? This person's going to be designing your space. They're going to be in your hair for a substantial amount of time. Do you have a connection to them?
You're also an artist, and your site spotlights your work.
My paintings really inform my expression, even though it's such a selfish endeavor. I create for myself. I'm not creating for anyone else. It's my conversation with the world around me. Some people write diaries, but I create art.
How does that inform your design work?
It makes me think deeper, and has helped me to capture moments that otherwise would go unnoticed—and capturing moments then helps me bring those special moments into my design so my clients can enjoy their home. They come down in the morning and say, "I love my living room—not because Vani created it, but it's because it's my home." That, to me, is a successful project.
That's beautiful.
It's so gratifying. All the pain—people yell, and all of that—the thing is, if they're happy with the space you created for them, that's all that matters at the end of the day. You've created this environment for them to come back to every single day. We recently completed a project for a couple with three young adult children—we renovated half of the house and did some cosmetic work to the other half during the pandemic. The house was truly such a mess when we started, but it had beautiful architectural details, and we brought it back to life. When we photographed it, the couple was out of town, but their young son, who was visiting from San Francisco, was holed up in the house. When I asked him about the renovation, he said, "You know, Vani, this house is so beautiful that I love coming home." How can you not be happy when you hear that? I love coming home. And to have a 25-year-old man saying that—that's a huge success to me.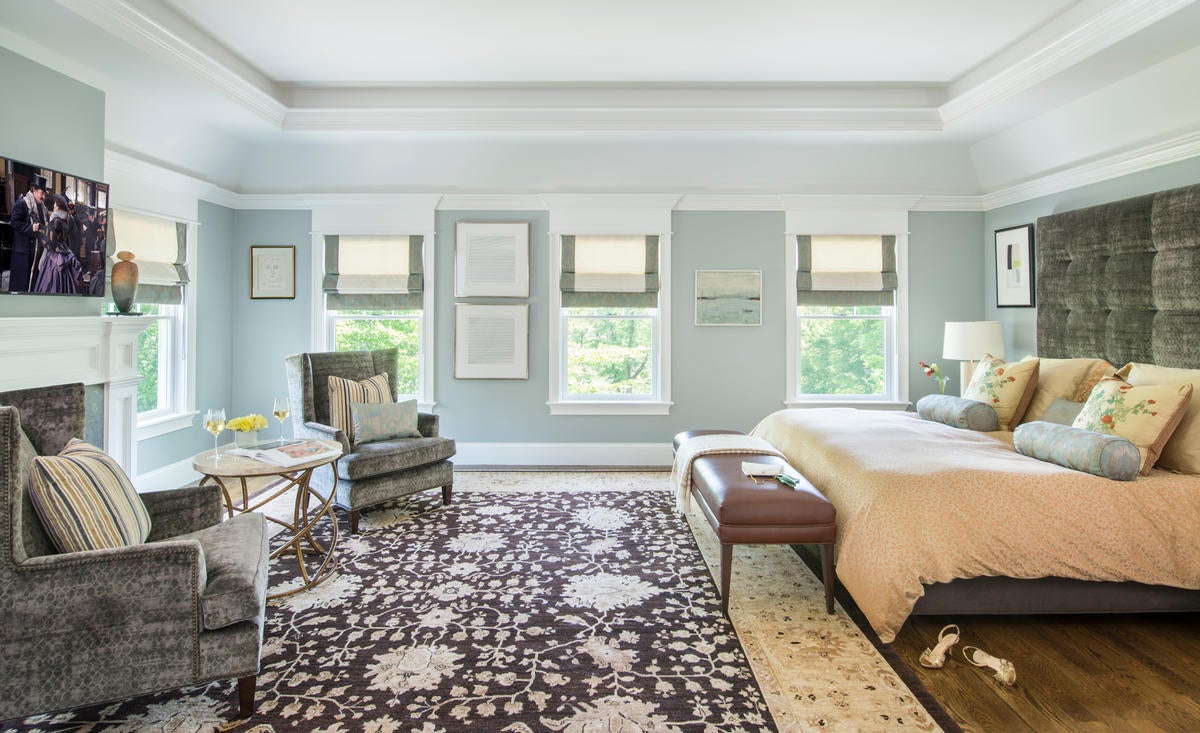 It wouldn't be the 50 States Project if I didn't ask you about billing. How do you approach talking about money with clients today?
I'm straightforward. For all the emotional attachment, it is a business transaction. You are creating an environment, but you're getting paid for it—and you are spending people's money, so you have to be very open about it. I see no reason why you shouldn't talk about it.
I recently had a nice conversation with [business coach and BOH columnist] Sean Low, and he gave me some very good advice about how to price our projects. Because we do full renovation projects that have a set start and end date, his advice was to ask for a fixed fee.
So right now, we charge a fixed fee, and then we bill wholesale [for product] plus a purchasing fee on top of it. For smaller projects, we will sometimes do an hourly fee, plus the purchasing fee on product. Either way, it's very open—what you see is what you get, and there's nothing hidden in our numbers. I've had very few clients ever ask me to see what our wholesale numbers are—if clients do ask, we're happy to share, and there's nothing to hide because it's all in our agreement.
Did you make a change to a flat fee because of your conversation with Sean?
I had charged a flat fee before I met Sean, but I don't think I was charging enough. He gave me a really good way to understand how to do that and what kind of clauses to add to my contract. He's got a wonderful way about him—I listen to his podcast, too, and it's always informative. He also has a nice way of understanding creative people; he has no qualms saying, "Look, I'm not creative, but I understand your business, so let me help you." For someone like me who's challenged on the business end, it was a blessing.
Have you evolved your way of thinking about how you charge for what you do?
Completely. It's intellectual property—it is my intellectual property—and I feel like there's absolutely nothing wrong in monetizing it. People monetize all kinds of things, and if you have a service to offer alongside all this beauty, you should charge for it. There's no reason to feel guilty over what you should be paid for what you're sharing.
What Sean made me realize was that because I have 20 years of knowledge under my belt, the solutions are at my fingertips. But he said, "You are giving this knowledge out because you have the experience—why shouldn't you charge for that?" I have these deep relationships with workrooms and furniture companies that I have collaborated with for years, and they will drop everything to help me out in a pinch. I'm bringing that to the table, too. Why shouldn't I charge for it? He said, "You shouldn't feel guilty for being good at what you do." I always knew that, but it's nice to have somebody else say that to you.
To learn more about Vani Sayeed, visit her website or find her on Instagram.
Homepage image: Vani Sayeed | Nat Rea