The 50 States Project is a yearlong series of candid conversations with interior designers we admire, state by state. Today, we catch up with Greenwich, Connecticut–based Amy Aidinis Hirsch, who is the fifth generation of her family to launch a home-related business in town. In addition to sharing her own home—a project akin to a thesis on everything she values in her work—she tells us how humble roots shaped her work ethic, why she never micromanages, and why she believes in repurposing clients' existing pieces when possible.
You have a long family history of working in the home industry in Greenwich. How did you get your start in the business?
I'm the fifth generation living and working in Greenwich. I came from a trade family—the electrician, the tiler, the carpenter—and my dad was, and still is to this day, a plumbing and heating contractor. I was never that kid moving furniture around and reorganizing a house. My dad would come home with these gigantic plans—in the '80s and the '90s, the homes going up here were gigantic. I saw what a 10,000- or 20,000-square-foot house was, really navigating through the plan and understanding the scale and the proportion.
I remember being 13 or 14, going on job sites with him and seeing these homes that were done by architects like David Easton and Thierry Despont when they were still super raw and under construction. That's when I started to fall in love with the craft and the people who were engineering what was going into a home.
Was there always a sense when you were a kid that you would go into the family business too?
Not at all. I loved to draw, and I always thought that I was going to live in the castle at Disney and draw cartoons. I was one of those kids who was always looking at something, drawing it, and could almost become part of that world. And then I just fell in love with materials and products. I was in these homes [with my dad] looking at beams and terra cotta floors that came from a church in Spain that had such gorgeous detail, and I thought to myself: This is what I want to be surrounded by.
Most of our jobs are kind of from the ground up—the construction that leads to the decorating, so you get a little bit of everything. I did a grueling program at FIT that should have been five years but took four. After graduation, I spent a year in Manhattan working for a renowned interior designer before coming back and working for someone in Greenwich for nine years. I'm a big believer in starting at the bottom and paying your dues. That's how you grow and that's how you learn. You've got to get in the nitty-gritty of it, you have to schlep. To this day, I schlep stuff constantly! It's part of the business.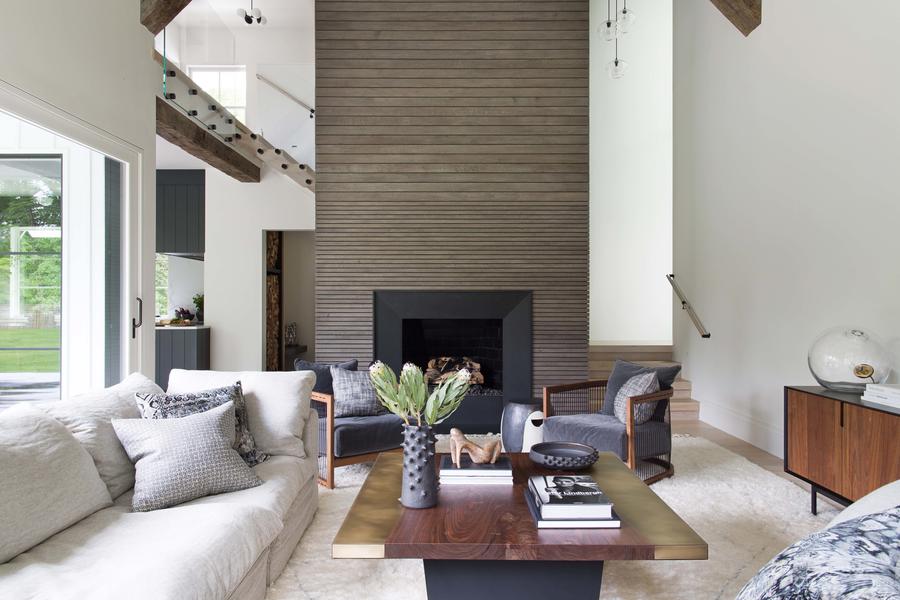 When did you start your own firm?
I started in 2006, so we're in our 14th year. For the first four years, I was all by myself—the purchase orders, the designing, I was doing it all. Now when I look at my team, I can't imagine my life without them. I have three project managers, an accountant and a team of freelancers who are critical to what we do.
How many projects are you working on at a time?
We're always working on 10 to 15 projects all over the country. We do a lot of work out West—Montana and Wyoming—and we're doing a project now in South Carolina. About a year ago, we finished a project in the Bahamas. Our success comes from our clients, many of whom are on their second or third homes.
Tell me a little bit about your team.
Two of my project managers actually work from home in New Jersey. One had moved there from Stamford; the other was a freelancer who came on as a full-time employee after we had somebody go on maternity leave for the first time. It happened four or five years ago, but it was definitely a learning curve [to get it right]. I didn't think that's what my business structure was going to be, but it actually works.
My feeling is if they can get their work done in four days and they want to work at certain hours, then by all means, have at it. I can't micromanage them. That took a little bit of getting used to, [telling myself to] back off and let them organize their thoughts and how they're going to present it. My team knows that no is not an option, because, my gosh, if a pyramid was built thousands of years ago, you can't tell me that you can't ship something from point A to point B. In this day and age, when somebody tells you that you can't do something—you can always do something.
When your staff is exceptionally good, you want to keep them, so you make it work. And I've found that it makes me much more accountable—it means that on this day, I have to focus on these items with this particular project manager. You have to be a bit more organized. There are so many young designers that come into this field and want to go out on their own right away, so it was very hard for us to find employees who wanted to stay and make an investment in this firm. Or, you know, it's hard to take the time to invest in an employee who then openly [wants to leave]. But my [current] staff has been with me for five or six years—my accountant has been with me for 10 years, at least. It really becomes a family, and I want them to be happy.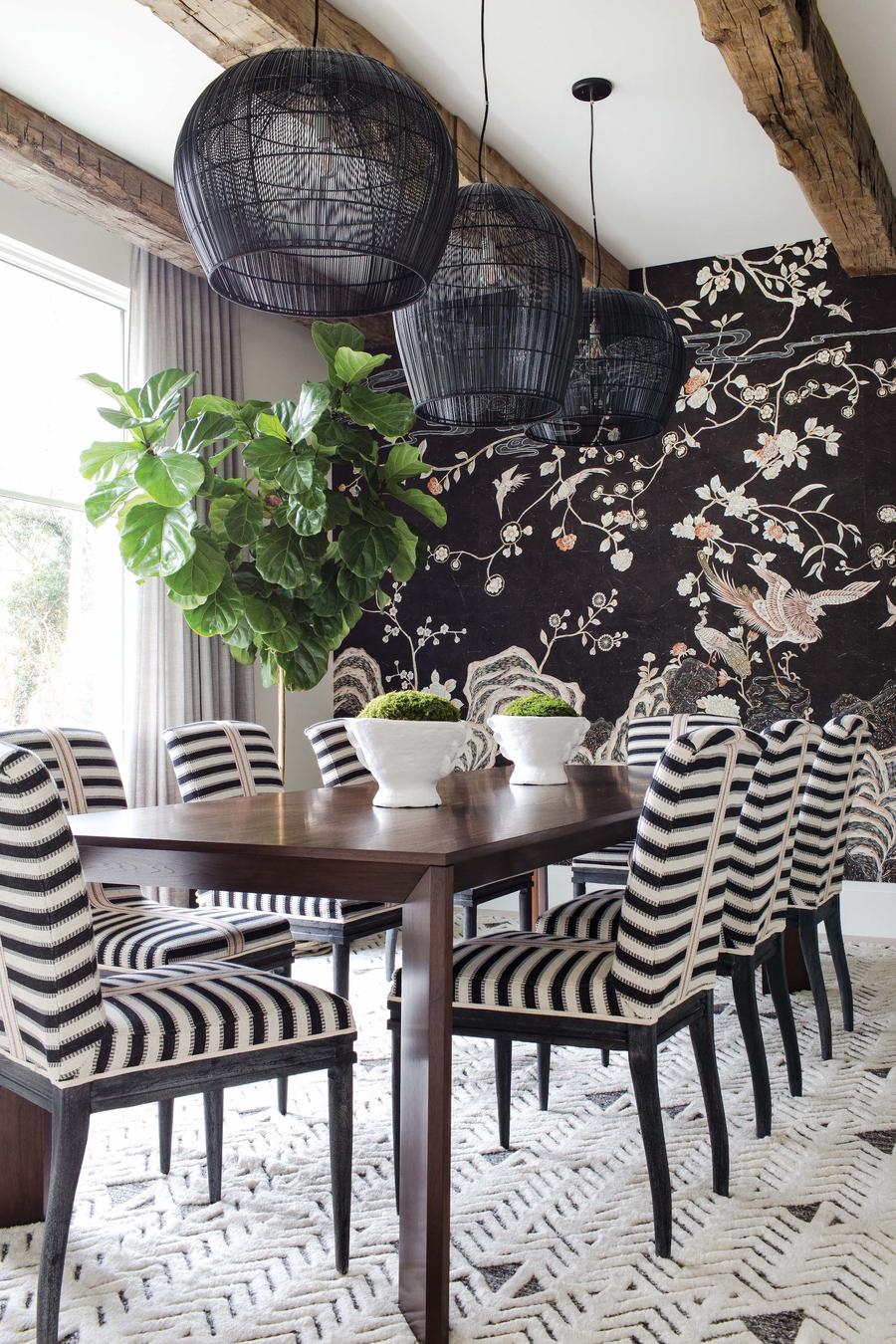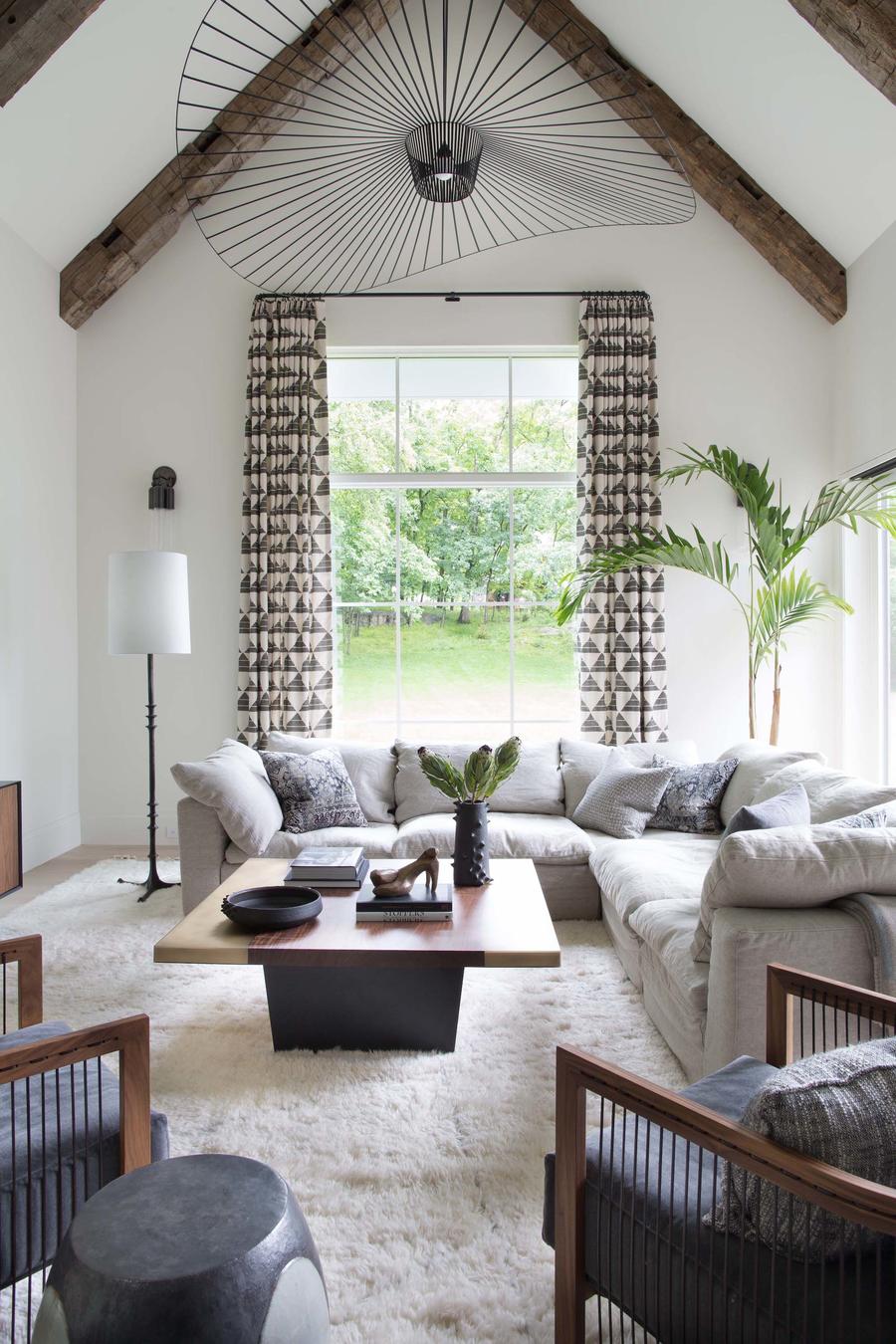 In addition to three project managers and an accountant, you mentioned a network of freelancers. What are you calling on them for?
The world of Instagram is another business in and of itself, so we have a few people who collaborate with us on that. We have a lot of people who support our work, as well—the people who do all of our CAD work, for example. And another great freelancer who's in three to four days a week depending upon what projects are happening.
Are you the only designer at the company, or do you have other people designing as well?
I'm the primary designer, but my team is a collaborative union. I am always involved, but they become that project manager who sees it through to the end. We're always having touch-point meetings where I'm connected to the project, and then they're in day-to-day communication with the client.
Does that mean that your time becomes the limiting factor on the firm's growth?
One of [my] struggles is bandwidth. If I want to grow the company a little bit, what is my bandwidth? I don't want to be removed from my clients or project managers—I really want to be there from the inception, whether it's new construction or a remodel or one room of pure decorating in a vanilla box. I'm a very hands-on person, and as I've come to this point in my career, I've realized that more isn't necessarily the right thing. It's really just quality.
Does that mean turning down projects, or telling potential clients they have to wait?
In this day and age, it's really hard to say, "You have to wait. This isn't something that just happens overnight." Our biggest struggle is saying, "You want what you see on the website or what you saw in your friend's home. But that overall sensation and feeling, it has to be built, and that takes time." There's no compromise on that.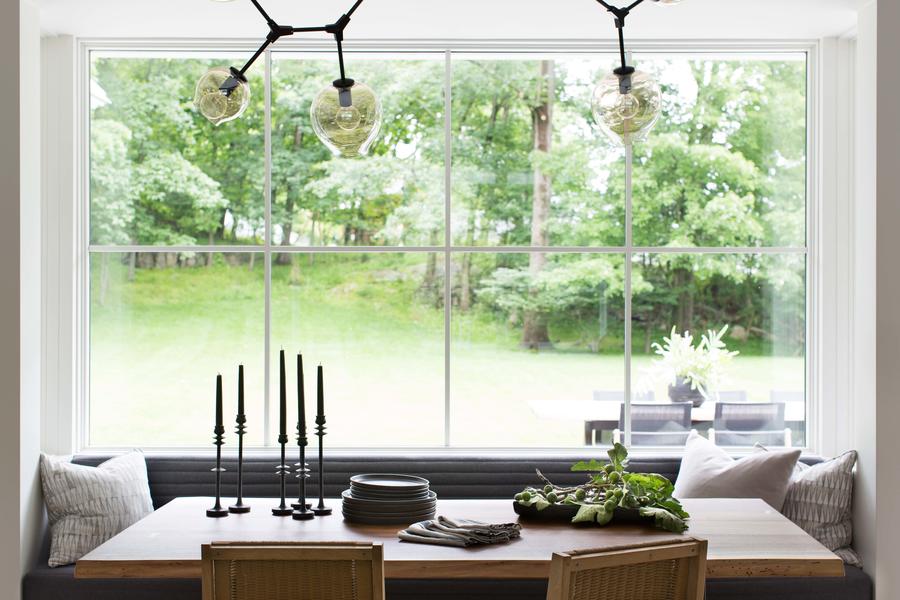 When someone is coming to you, what's drawing them to your firm? Do you have a specific look or aesthetic?
We do such an array of design—it's not one formula—but I think that everything that we do has a foundation in longevity. We want our clients to use something. We don't want it to feel too precious. We use our website as a tool to show our work to clients and say, "What do you like? What do you not like?" They're not going to offend me if they don't like something, because I'm going to create something that they do like. It can be hard to ask a client what their aesthetic is, because they may not actually know, or they may not actually be able to pinpoint it. Or they're on the Pinterest wheel—it's so easy to get stuck in it, and then we [have to ask], "Why do you want what everybody else has?"
I think that clients also come to us because they hear that we understand the [construction] process, that we are very transparent about what we do, and that we want our clientele to be an integral part of it. We ask our clients 10 questions when we start this process, [including:] What is your favorite flower? What is your favorite color? What color really grinds your teeth? What's the requirement of this space? How is this really going to function? What do you do on a daily basis? And also, what do you want your home to represent? You have to ask the basic questions. It's important that the clients answer separately [if they're a couple], because they're normally not on the same path—they are individuals with their own look.
Once you've had that conversation with partner A and partner B, how do you put that together? What do those early conversations look like?
Initially, I was so gung ho—I thought, I'm going to whip up a big presentation for a client. I know exactly what they want, and here it is in scheme one and scheme two. Well, let me tell you, that's exhausting. And not only is it exhausting, it's a waste of time. Now, once a client shows us aesthetically what they're drawn to, I go out and shop what I think is appropriate for that project. Once I've edited it, I dump it into a bin and I ask my clients to pick what they like. "Tell me what you love, or what am I missing?" That's part of the foundation of what we do.
A client shouldn't just say yes to everything initially—they have to push the designer to a point, and it has to be a collaboration. So it's not about my driving, I'm the vehicle. It has to be individual for that client, for their home, for the architecture. That's why we're not cookie-cutter in what we design: Every project is truly curated for that individual, their family and the environment they're in.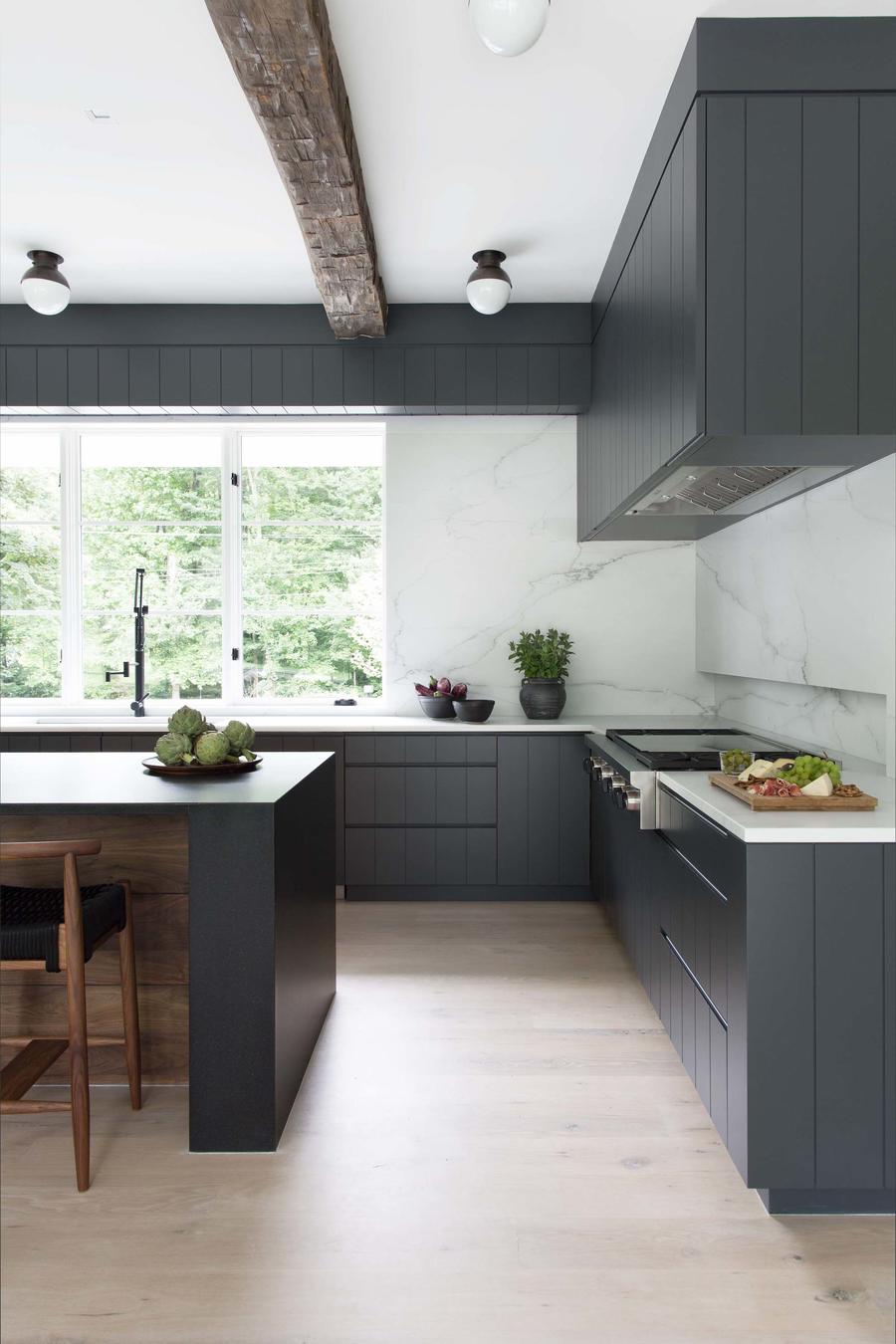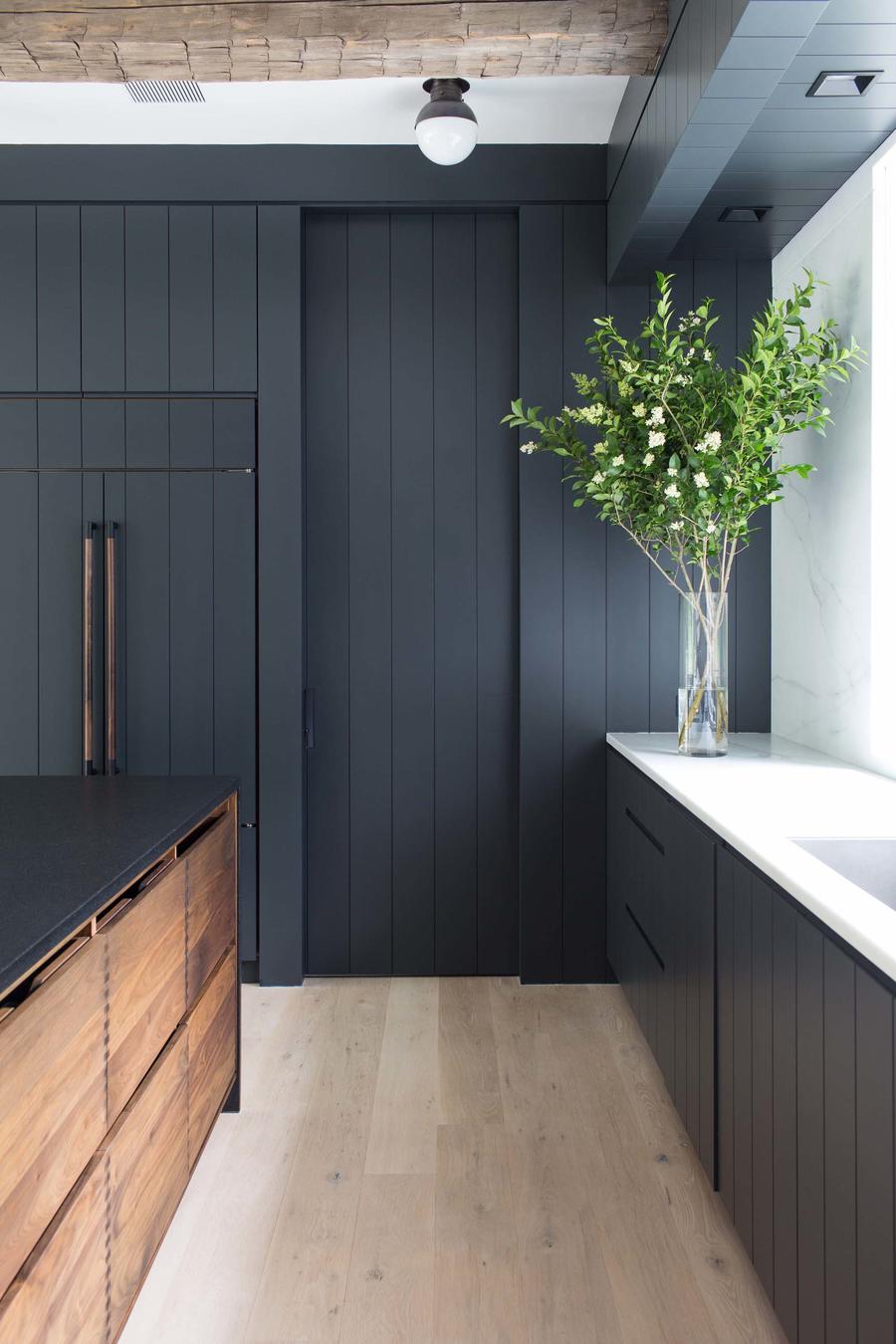 What does home mean to you—and what made you come back to Greenwich after your years in New York?
Our family basically never left. Grandma's 89 years old, still here. We're all here. I had a brother who passed away when I was young, five months before my husband and I got married—he was 22, I was 25. I think because of that, the factor of family is even more pronounced for me. As my clients get to know me, that is something they know about—it's a part of my life, and [has shaped] my perspective.
I've been so fortunate to be born and raised there. I come from a family that had nothing, that has grown and is self-made. And those humble roots, to me, are the backbone of what I do and why I love what I do. My dad built his own company, and I always wanted that—I had that mindset. And I'm so grateful I can give that to my children, and I can have a home that is in a place where I grew up, two minutes away from my mom and my dad.
For me, home, in the simplest form, is the gathering of your friends. It's eating together, being together, coming together. The most successful part [of a project] is when a client says, "Amy, you got it, you got us, you understood." They cry, they are overjoyed by the haven you have created. It's that: When you're really touching someone's life, and it's reflective of them. These projects are bittersweet in the end, because you spend so much time with these clients that you don't want to see most of them go. But then, it's not like they really go, because clients come back into your life at certain points—time to refresh, time to renew.
Where do you shop, and where do you go for resources for projects?
We're looking all over. I'm especially looking for artisans—I love Corey Springer of Wüd [in Brooklyn], John Pomp [in Philadelphia]. I go to the D&D and 200 Lex—their What's New What's Next event in September, I think, is something that everyone should be involved in. And I find a lot of things from ICFF and the AD Design Show. I was in Paris a few years ago. You have to go to things.
I'm also constantly looking. I'm looking for a credenza, but I happen to like a chair that comes up [in my search]; I'm going to [check out] the chair and see what else that manufacturer has. Instagram and Pinterest are also very helpful tools [for discovery]. And I'm constantly reading—what happened at Modernism Week, what did they do? I always find that whenever I'm looking for one client, I'm much more successful [in finding something] for another client—that's just how it works. You can't dismiss anything you come across. I think it's just about having your horizon totally open.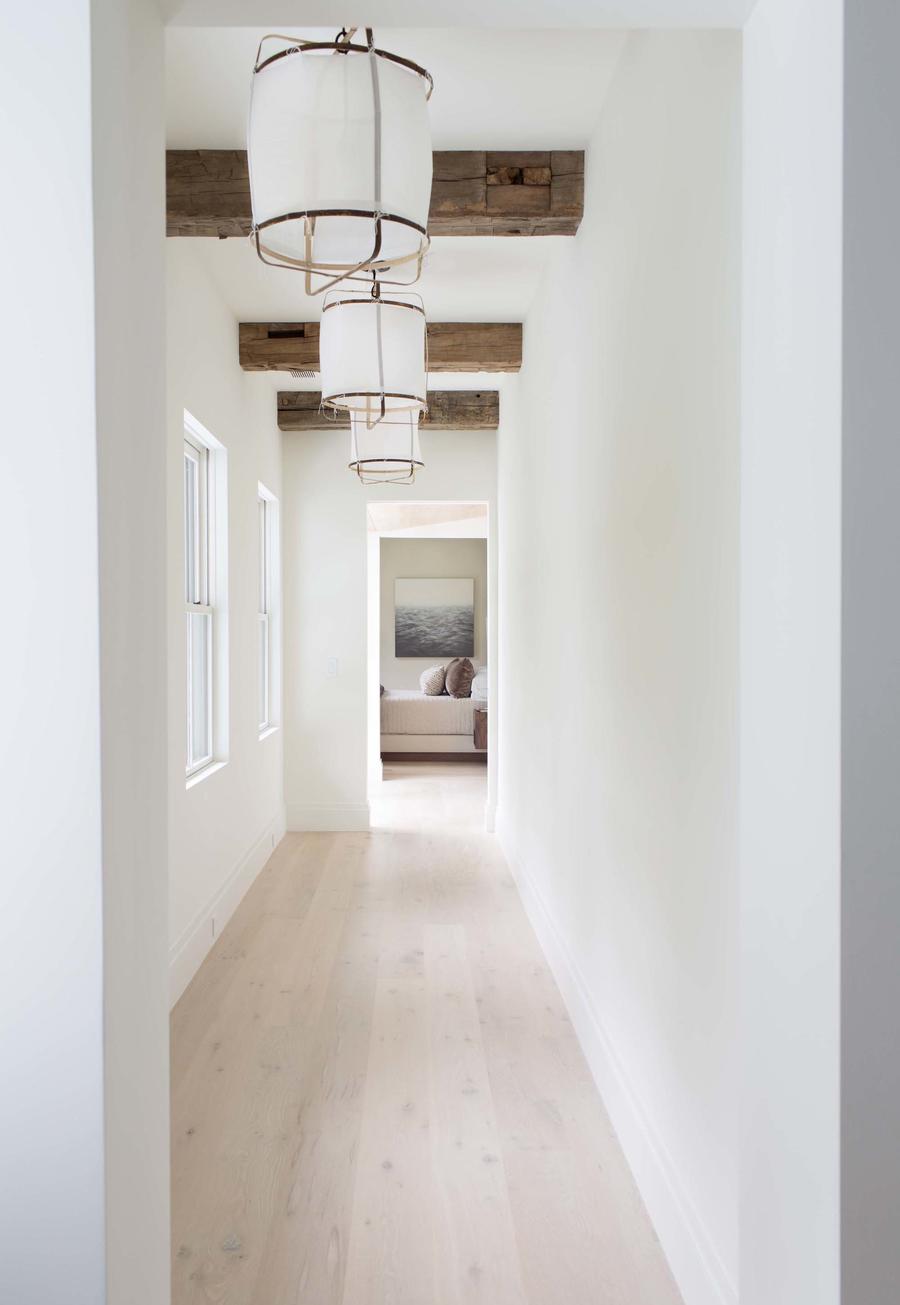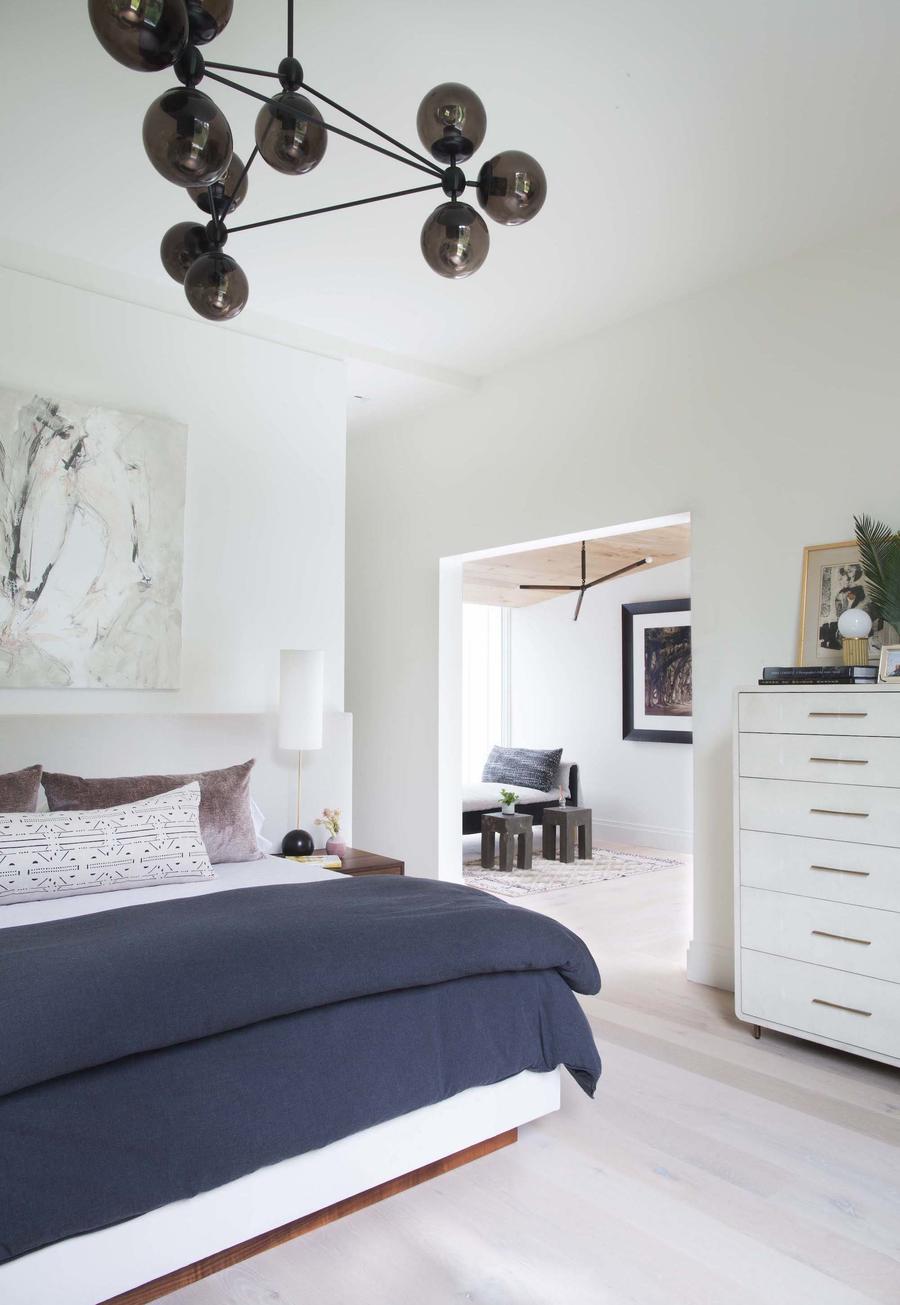 What do you struggle with most when it comes to sourcing?
Quality. There's the low-end—the mainstream stuff that you see out in a catalog—and then there's high-end. You can't always go just high-end; the beauty of our projects is that we're mixing these worlds together. But I think the hardest part is finding what's in the middle, when so much of it is not so interesting, or not of good quality. I'd much rather a client do 10 great things instead of 20 mediocre things—I'm driving that home all the time.
You've focused on branding since you launched the firm—not just on social media, but everywhere.
Our brand is consistent. We support our regional magazines with advertising, and we put our work out there—I'm a big believer of that. I think that when you're not consistent and you only advertise, say, once a year, people don't actually see you out there. We advertise with Moffly Media's Greenwich and AtHome magazines, as well as Connecticut Cottages and Gardens and Serendipity. When I put my first ad in, they said to me, "What do you want?" And I said, "I want to go big or I want to go home." I don't want the quarter-page ad, I want the two-page ad. And that's been my model.
You have a person who's helping with social media strategy. How has that influenced your business in the last few years?
A lot of people find us because of our Instagram account. In the last year and a half, when I asked people how they found me, they'd be like, "We just love your feed." So I think that's been helpful, but it's a tremendous amount of work.
The company that helps us tries to streamline it, but they also want to [highlight] my voice—that always has to always come through. I'm very persnickety about what the pictures are. They'll send me 20 pictures, and I'll say, let's only use these five. I'm not trying to be difficult, I'm just trying to home in on what is the best—because when you put it out there, you can't really take it back. So what is the best?
Is it hard to have enough content to put up?
Yeah—we're photographing constantly. If your project is not documented, then it doesn't exist. And there's such growth—I mean, from where I started 14 years ago to where I am now, it's a progression. You have to make that investment in your business.
Are the clients from Instagram good clients?
I think you might be educating them a little bit more than, say, the clientele that comes from the architect or is referred by another client. But it's hard to say, because I've had two or three really successful projects that metastasize into a very large scope of work and a very creative zone. One of my most colorful projects has come out of Instagram. I think you have to look at what you are gaining spiritually and creatively from it. Some of the projects I take on—it doesn't have to be about scale, but it has to be about the synergy, and what I am missing at that point in my career, or what I can do to make this better for this person. And is it worth me doing that for my own sanity?
How do you decide what clients or projects to take?
If I don't have the bandwidth, it's not fair to a client to engage with them and have their expectations. My word of mouth has been the most important, and my reputation is the most important. So if I know that I can't deliver now, but that my schedule is clear enough to be able to focus on that project in four, five, even six months, I'm honest with the client.
I also think it's important to visit a client and see the space. We take an initial phone call, and I always go out on a free consultation to see someone. I don't ever charge them for that, because it's an interview, on so many different levels, between myself and them. I want to see if I interact with them well. And if I feel like there's something funky in my gut, I walk away. You can't take every project, right? You just can't—or you shouldn't.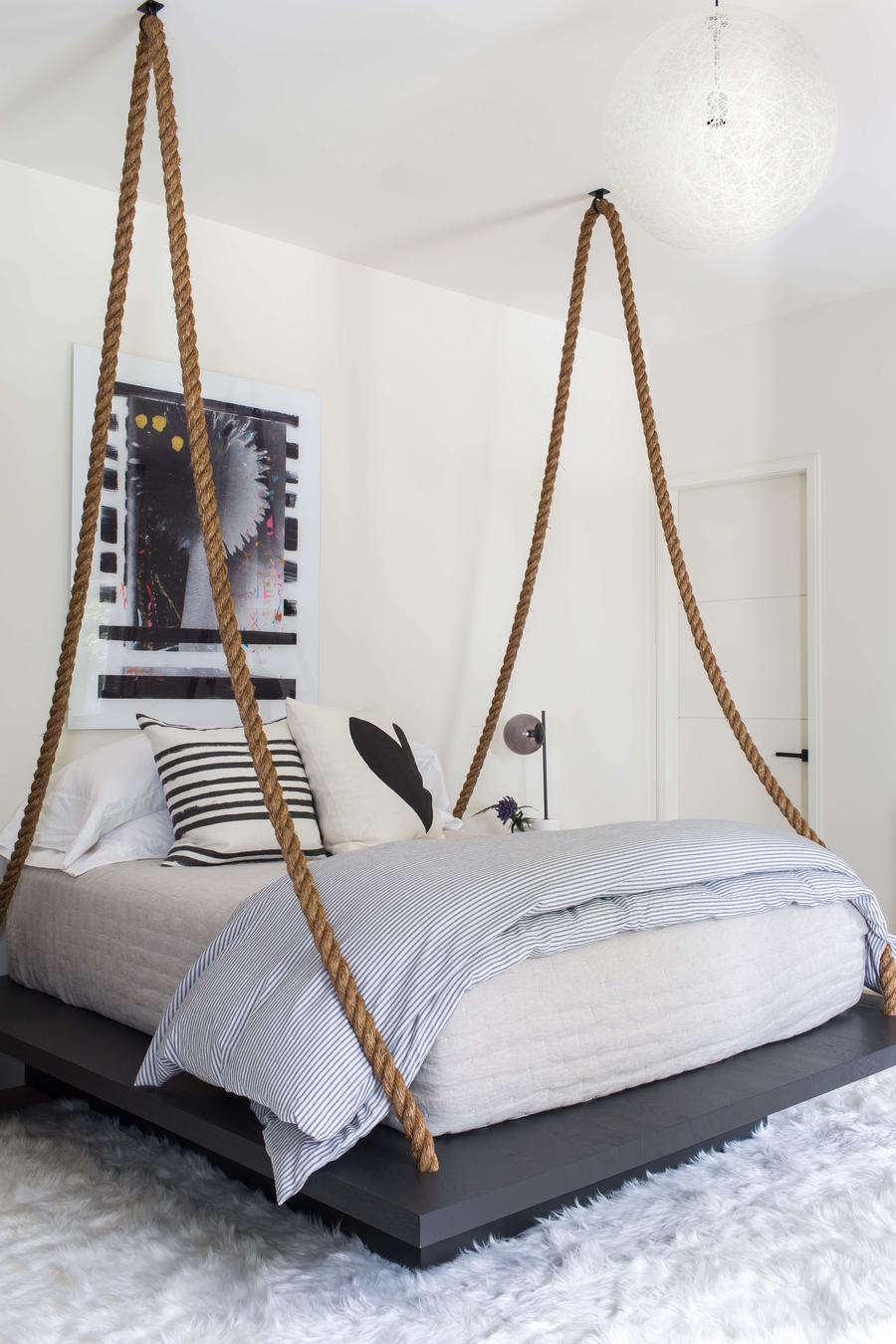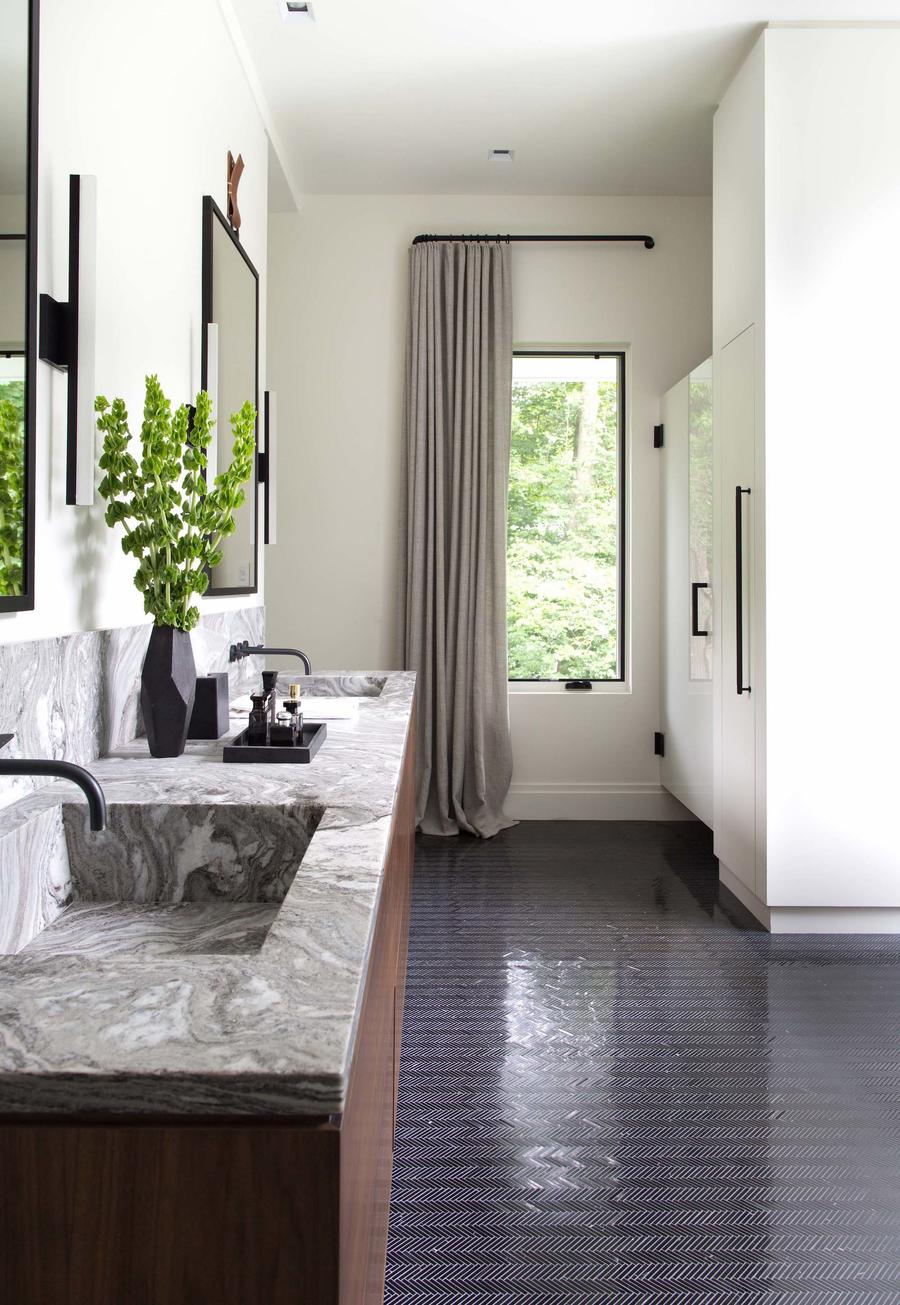 How do you know when to pass?
My gut is always right. Always, 100 percent, it's always right. But a lot of that is the learning curve. In the beginning, of course, you're taking everything, because you don't really know where the next job is.
How do you approach pricing? And how has that evolved?
I'm a big believer in everything being transparent. There is a value [in this work], so you're going to pay for the value and get it. I charge a design concept fee, and then everything is at a net-plus-percentage cost, and there are hourly rates throughout the project. It's important to have a strong contract to show a client and say, "This is my worth, and this is what I offer. What I bring to the table is going to be different than what another designer brings to the table, but this is my worth. And if you want the creativity [that comes with my work], this is it." I think it gets hard when the house gets really big.
What gets tricky about that? Is it just the price tag?
The fee gets higher. I think it's important to have [a conversation] with the client about what they expect to spend. That's why our website is so helpful. For all 12 of those projects that are on there, I know exactly what the costs were for each, from the design fee to the merchandise to the sales tax to the freight.
I say that our typical rooms range from this point to that point and ask the client, "Where do you want to be? What is your comfort zone?" That's the way you navigate through a project—and the way that I don't waste time in making my selections. Why am I going to shop at a very high-end store if my client can't afford a side table from them, or sofa from that requires X yardage? Time is money. If you know your product, you can fulfill what the client is looking for within the number they're looking for. And if a client keeps looking at a Nepalese rug but they only have a budget of X, you have to say, "That's not in your budget. If you want to raise your budget, then by all means, let's do that. If not, here are these carpets that are more within your realm." Let them decide.
Does that mean you could find yourself renegotiating the budget room by room?
I think I'm just conscious of it. When something is expensive, I explain to the client that it's like a piece of art. But even for a project with a heftier budget, it all adds up. I want them to be able to feel that they were able to truly capture everything that they wanted [in the home] and feel great about the selections they made.
I'm also really smart about repurposing some of the things we had before. Why get rid of it? I hate when other designers dismiss what the client had before. We once had a client that had a Georgian house—it was from the early 2000s, when everything was reds and golds and fleurs-de-lis on the walls. We repainted and reupholstered the furniture—that's part of being responsible and reinvigorating the things they actually like. If there are things that are super tired or aren't appropriate for the space, we're very straightforward about telling you that. But why would you diminish many of the things that they have that could absolutely be incorporated? It's part of who they are, and there's nothing worse than having a house that has none of the client's personality.
You talked about knowing your worth. How do you communicate that with a client?
I visit a client, then send them a sample letter of agreement. We don't take on any project unless we have a letter of agreement, so it is one of the very first things that you want to talk about. But that's why visiting the house and giving the client that courtesy of seeing it—I think you're able to be romanced by what that home is or what the potential could be. That's very important—and then you can establish the logistics, the paperwork component.
Early on, clients would negotiate the contract, [but] there's not much negotiation that goes on anymore. They get paid for what they do, and we get paid for what we do. When you go to a store and buy the Chanel jacket, you're not haggling over the price of the Chanel jacket, right? I think that's perspective.
To learn more about Amy Aidinis Hirsch, visit her website or find her on Instagram.
Homepage photo: Amy Aidinis Hirsch | Amy Vischio Photography