In a time when interior design firms—even big, iconic ones—can die with their founders, succession plans often go unaddressed. Architecture and design masters Linda Pinto and Thierry Despont have not only thought about their businesses' futures, but have come up with a solution where one plus one equals three. Earlier this year, the pair—she, the chairman of Cabinet Alberto Pinto, and he, at the helm of his eponymous firm—announced their joint venture, Design Partners.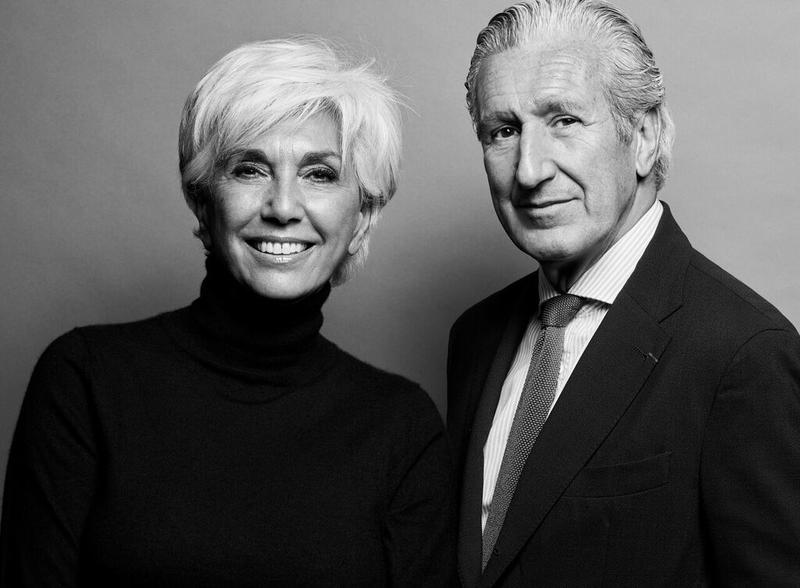 While product companies in the home space are familiar with the portfolio concept, this latest partnership is less common on the design service side. Design Partners, an equally divided joint venture offering architecture and interior design services, will serve as a case study for managing transatlantic business (not to mention the division of labor therein) and insuring a firm's longevity.
Unlike other firms—such as David Kleinberg Design Associates, which in 2016 made its five principal designers equity partners; the MENTORING MERGER of Drake/Anderson; or Cullman & Kravis, which adopted a small-group management structure, headed by partner designers—the duo's solution to its shared problem involves teaming up equally well known outsiders: each other.
Pinto became chairman of Cabinet Alberto Pinto in 2012, succeeding her brother Alberto Pinto, for whom she had worked for nearly three decades. Through him, she met Despont, a French-American architect based in New York who lists the Statue of Liberty and the Cartier Mansion among the historic renovations in his archive.
The longtime friends reconnected last year at the wedding of a mutual friend's daughter. Small talk turned to business, as the pair realized how much their firms had in common: Her architecture and design team totaled 80; his, nearly 50. Paris-based Cabinet Alberto Pinto specializes in luxury residential work, hotels, yachts and private planes, and the Office of Thierry W. Despont has a matching portfolio in New York. They also shared an urgency: Both of the aging firms lacked a succession plan.
"We realized both of us have exactly the same kind of agency," recalls Pinto. "He has an office in New York, where he's more or less the key person." There are no next-generation plans in place. "We are 80 people, but it's more or less the same thing—I'm alone, and I have nobody to continue [the firm] if I decide to stop tomorrow."

"Design Partners has to grow up one day. It cannot be only with us," says Pinto.
It was never a conversation of acquisition, says Pinto. Rather, like many instances in interior design, the pair drew inspiration from fashion. For decades, global luxury groups like LVMH and Kering have helped guide their portfolios of brands, featuring Givenchy and Gucci, respectively, amid shifts in leadership and brand evolution. With Design Partners, Despont and Pinto are adopting that same model for interiors.
"We want to create the first group of luxury [in] interior design—everything you need for the interior design," she says. "We talked together, and in the end, we signed an agreement as a joint venture, and we called it Design Partners, with the D and P," in reference to the partners' last-name initials.
The exact blueprint for the joint venture is, admittedly, in the works. Both firms will continue as sole entities for the time being. When the "right" project arises, the transatlantic firms will share resources. "What we want for the future is [that for] some of our projects, we will decide to sign them as Design Partners and do [them] together."
While the responsibilities are currently divided equally, Pinto says the hope is to someday align with other design professionals, from landscapers to furniture designers, to create a firm that provides the full interior design experience.
"Design Partners has to grow up one day. It cannot be only with us," she says. "We will see how it's going for both of us, and tomorrow, we'll be very happy to have other designers integrate into Design Partners."