From Selvage to Savage, the weekend-long Brooklyn pop-up from Eskayel, is celebrating the brand's new Nocturne collection, as well as its limited-edition product collaborations with nonprofits Indego Africa and Mi Esperanza, which span handmade baskets and bowls, sustainable art, purses and more items, each made from upcycled Eskayel fabrics. 
The pop-up runs May 6 and 7, from noon to  6 p.m., at Eskayel's Brooklyn location (75 S. 6th St., Williamsburg). Shanan Campanaro, the company's founder, shares insights into the shop and the nonprofit collab.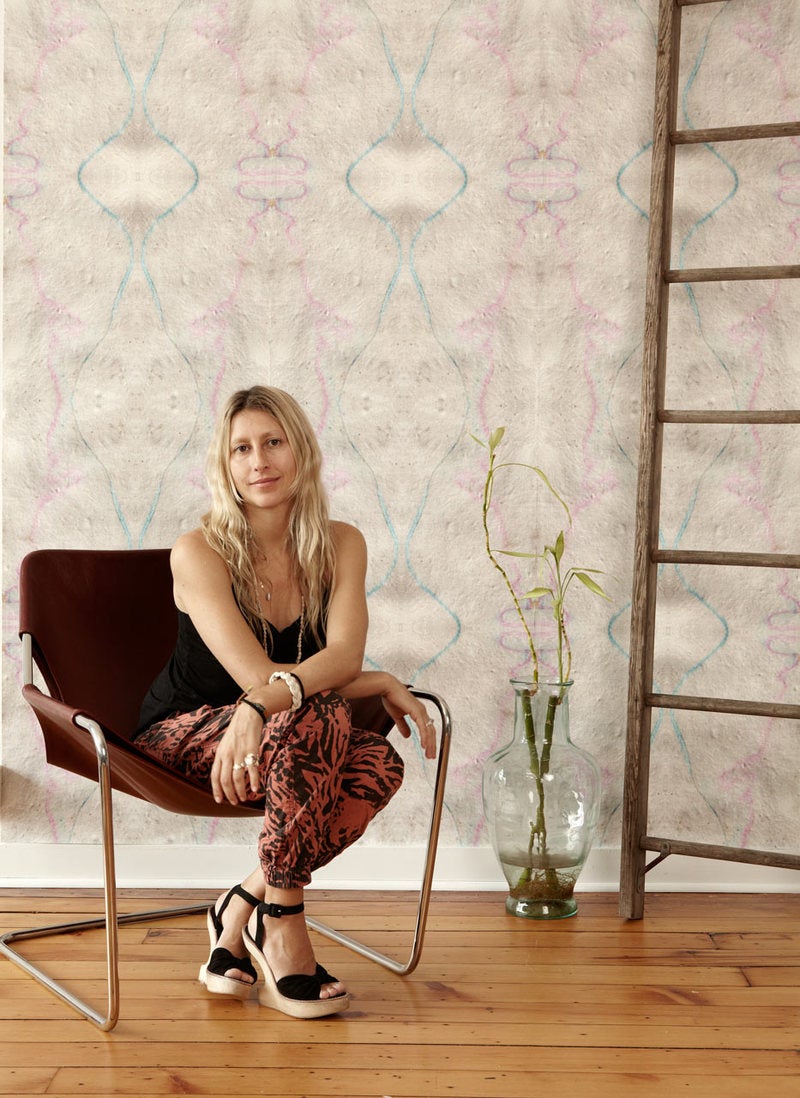 How did you originally link up with Indego Africa and Mi Esperanza? 
It was all fairly serendipitous! We ended up connecting on Instagram, as they have used several Eskayel items as props in their beautiful photo shoots, and I own some of their products as well. My mother's friend, Janet Hines, is a co-founder of Mi Esperanza and she had been asking my mother and I to come visit her in Honduras for a few years. We finally decided to go and spent a lot of time talking about how Mi Esperanza could expand their production capabilities to increase profits to support their educational programs.
I mentioned Indego Africa to Janet during the trip as a great example of what Mi Esperanza could do in marketing and social media. The creative director of Indego Africa must have gotten a tickle in her ear, because when I got home from the trip, I had an e-mail about collaborating! I got the idea to do an event to support both nonprofits after archiving some of our older patterns and seeing all the extra fabric that we pulled from our showrooms.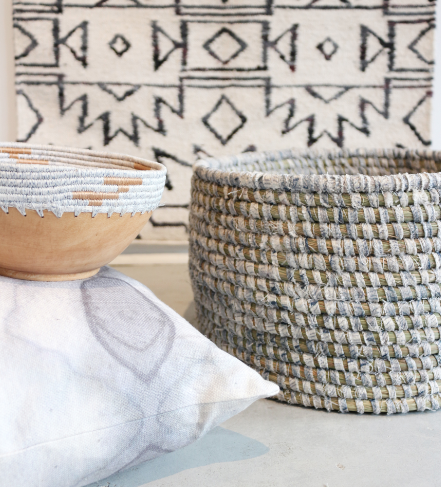 We wanted to do something creative with these remnants, so the idea fell into place to have Indigo Africa and Mi Esperanza create products with them. Since Eskayel is not doing a booth at ICFF this year, we were searching for a way to be involved in NYCxDesign and have a showroom event—this seemed perfect!
Sometimes the idea of constantly making more and more new product seems overwhelming and pointless, so I liked the idea of doing something that has an upcycled element. Transforming what could be considered throwaway into something new is exciting, especially when it goes to a great cause, allowing us to partner with organizations that are making a difference in people's lives. It makes it all feel more worthwhile for me.
Are there specific programs that will benefit from the pop-up's proceeds? 
Both nonprofits provide free educational aspects to teach the women in each region the skills they need to make the items they are producing. The proceeds from the pop-up shop will go directly back to each nonprofit's education system to help these women.
Any similar partnerships in the works? 
For this event, we also partnered with Tamika Rivera of Cuyo, who is making jewelry from some of the remnants. We have also worked with Threads of Life in the past to set up a weaving collective, and we hope to work with them again in the future.