These are strange times. As the coronavirus continues to spread across the globe, the impact is being felt at all levels of society and across all industries, including design. The primary concern is for public health, and for in-depth information about precautions to take, please visit the Centers for Disease Control and Prevention's COVID-19 hub. However, at Business of Home we're committed to following the effect of the pandemic and its economic fallout on the design trade. We'll be collecting the most important stories here, in a—hopefully short-lived—regular feature. If your business is being affected or you have a tip, please drop us a line.
For a comprehensive list of industry cancellations and postponements, click here.

ON THE GROUND IN SEATTLE
For designers navigating how to steer their businesses through the disruptions caused by the pandemic, uncertainty abounds. We turned to Seattle-based designers LeeAnn Baker, Andy Beers and Brian Paquette to find out what they're seeing in the epicenter of the coronavirus outbreak in the U.S.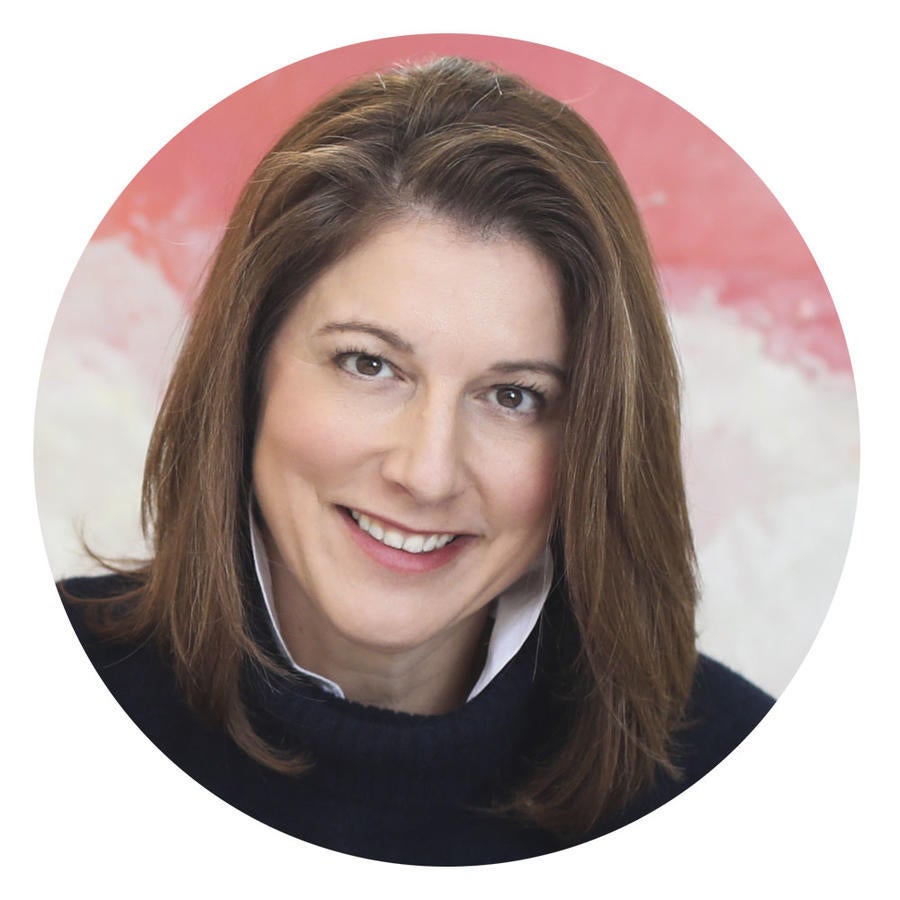 LeeAnn Baker: My attitude since Friday morning—which was that I'm keeping the office open—changed. By Friday afternoon, I was making sure my staff had everything in place [to work remotely]. I have one employee who can't work from home, so I ordered them a laptop. On Monday, we will meet at my office for a couple of hours and then close—likely until the end of April. The switch has flipped here and across the globe, and our efforts will only work if everyone else in the country does the same. We are only 11 days behind Italy. I am starting to hear of people who not only know people who are sick, but know people who have died under 60. I think we've known in Seattle for at least a week that this is a really big deal. It's been interesting to watch everyone else wake up about it.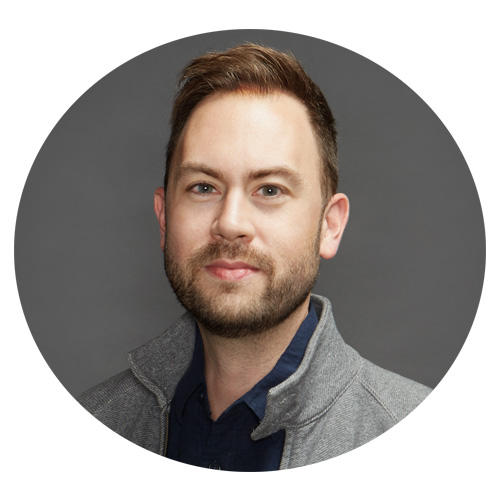 Andy Beers: It's a really strange time, and it has been nice to connect with colleagues and production partners [last week] and realize that we're all working through this together. We have so many tools to communicate these days that there's this expectation that things need to proceed as normal, but it does feel really different. In-person meetings and interactions are such a beautiful part of what we usually do on a day-to-day basis.
LeeAnn Baker: Since there's no way to test, you just want to protect your employees as much as you can. There are things that are going to have to change. Designers can mostly work from home, but as small business owners and designers—who aren't always masterful at being business owners—it's going to test a lot of things. It's hard to find good employees and train them, and you don't want to let anyone go. If this was a two-week thing, it'd be OK, but there's so much uncertainty.
Andy Beers: There are certainly some things we can do remotely, but not everything. We're seeing vendors and partners less, but everyone is still answering emails and phone calls and wanting to be in constant communication—it's been easy to have quotes move forward. For clients, we've moved a lot of design meetings into the cloud. We have tools like Zoom to meet and present [virtually] in use already—what feels like face-to-face meetings, where we can share desktops and look at the same documents in real time. We're looking at drawing sets, images and even into materials; it's really easy to share all of that, and it's the way we tend to work with clients [anyway], so that doesn't feel like an insurmountable task. It is interesting, though—so much of what we do in terms of getting people excited about materials has to be seen in person to convey their beauty, [whereas] virtual will require a level of trust.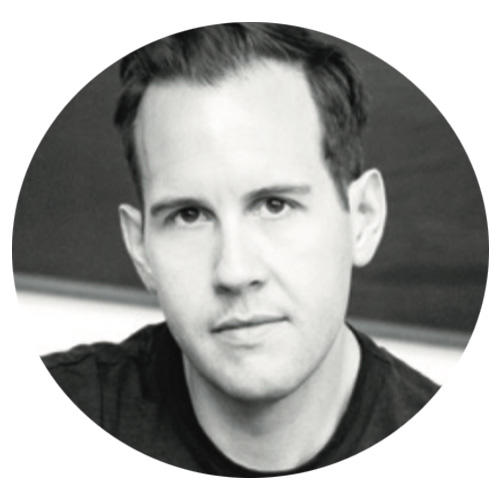 Courtesy of Brian Paquette
Brian Paquette: We're not a meeting-heavy company to begin with, but I've got three in-person meetings this week. I sent an email a few days ago offering to do it on FaceTime or Zoom, but if I'm healthy, and if you're healthy and it's just the two of us, I'm happy to do it. As of Thursday, all three wanted to do it in person. I went to a few clients' houses last week, and you just immediately go to the powder room to wash your hands. You sit at opposite ends of the dining table. I have painters at a client's house right now that started a week and a half ago. The clients were supposed to be gone, but now they're not—instead, they're home working.
Andy Beers: We also have three jobs in construction and still have to make site visits for those. On one hand, I don't want to be cavalier about anything, and it does seem serious to still do construction meetings while all of this is happening. At the same time, we have to make those calls as a very large group. There are so many people that work on every single project. We can do as much as we can, but at the end of the day we're not running those job sites.
Brian Paquette: I feel extremely lucky that I had three clients sign off on furnishings for whole houses two weeks before everything went crazy. That's a ton of work for me to just sit on if nothing else happens. We've been placing a ton of orders in the past week. We already do so much shopping on the phone and via email that I haven't felt the effects of it there. At one point, I did FaceTime with someone at Glant in the design center to go through wings with me—I'd never done that before, but it was a brand I use often, I knew exactly what I needed, and it was a five-minute call. They happen to stock everything in Seattle, and luckily 90 percent of what we use is manufactured in Los Angeles or New York, but I do think we got in under the gun with these orders. I'd be worried about placing an order in a few weeks with companies that have overseas production. The effects of this aren't going to truly be felt until the summer, until companies whose manufacturing is slowing or stopped don't have stock levels anymore.
LeeAnn Baker: When the recession hit in 2008, I didn't really feel the effects until two years later, when things slowed down. Clients finished things then, but the start-up on new projects was slow. I'm not nervous that projects are going to be canceled, but I am worried that everything will be put on hold for a while. I have projects that are a long ways out that I know will be completed. But I'm already having to tell clients that I can't guarantee timelines for deliverables. I had to respecify tiles that were from Italy because there was no stock in the U.S. and they're not shipping here right now. That's going to be more and more of an issue.
Andy Beers: I don't think we will fully understand how this is going to play out until further into the year. It will be interesting to see how the tempo of projects in early stages shift. I'm confident the jobs we're pretty far along in will move forward, but jobs that were through design development and getting toward production—people may decide to pause those. Or jobs in the schematic phase, people may decide to delay. But how can we make our clients feel secure and safe enough that we can hopefully proceed with things? We have all the tools we need to handle the things we do remotely, but it requires a lot of communication and trust. I want to make sure we're doing everything we can to keep everyone we work with busy in order to keep everyone's lives as normal as possible. That could have an impact on staffing, productivity, and what we've projected for the year. I'm getting a lot of emails from vendors reminding us that they're still eager to help and be of service, so I know everyone is feeling it deeply.
LeeAnn Baker: I don't think there's anything that has happened that we can't bounce back from, but when you look at what's happened in other countries that are ahead of us in the pandemic, it does give you pause. Panicking doesn't do any good—and 144 rolls of toilet paper certainly isn't going to solve the problem—but I do think that everyone needs to take a look at what's going on. You can't get through this by trying to control anything. The most important thing for sanity is to realize that we don't have control. The only thing we can do is remain calm, use our best judgment and remember to be kind. —As told to Kaitlin Petersen
THE VIEW FROM ITALY
It was 10 p.m. in Milan, but Marco Credendino was just getting back from the office when he called Business of Home. The CEO of the Italian artisan e-commerce platform Artemest has staff working remotely from home, but he was at his company's headquarters to monitor business—and business was good.
"We're receiving a high number of inquiries," he said. "In spite of the situation."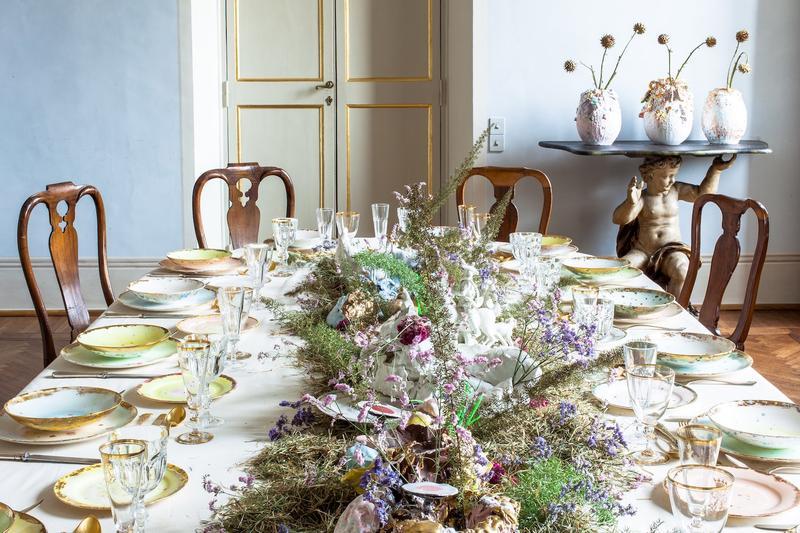 In response to COVID-19's rapid spread through Italy, the government has issued unprecedented restrictions on travel and business, shutting down all "nonessential" business, including cafes, restaurants and most shops. However, Credendino says that many of the small-scale artisan makers who make up Artemest's supply side are able to stay open, as long as they adhere to proper health procedures.
Of the company's some 1,000 artisans, Credendino says that only 24 are currently experiencing delivery delays. Despite a few concerned emails about the potential for "infected shipments" (according to the the CDC, there is no evidence to support transmission of COVID-19 associated with imported goods), he says shopping has been robust, and that sales haven't taken a hit—in fact, he just made two hires.
"People are not traveling anymore, and all the fairs are canceled, but there's still a need for products, and there's a willingness for people to buy from Italian design companies. They just can't do it from the places they used to be able to," he said.
Other voices are stepping in to try and shine a light on Italy's design community. The New York–based PR and marketing agency Novità Communications has just launched a social media campaign with the hashtags #DesignStandsTogether and #OneWithItaly. "Our agency was initially founded to support the promotion of Made in Italy products, so of course it has been very difficult to see so many of our friends and colleagues under such duress," said Christine Abbate, founder and president of Novità. "We hope to convey the message to our friends, colleagues and clients in Italy that we are all behind them and wishing them well."
Credendino says that he's optimistic that Italy can weather the storm. "I was talking with an interior designer who's a good friend, she was super concerned about what was going on with my company, but the reality is so far, so good," he said. "On the one side, I'm really sad, but I'm also super proud of the impact we're having for artisans." —Fred Nicolaus
TIPS ON WORKING REMOTELY
While working from home might seem like a relaxing break from the daily grind at first, anyone who's done it long-term knows that it can get old fast. We've rounded up a series of articles that recommend ways to make working remotely as productive as your typical office setting.
As many of Curbed's editors work remotely year-round, they know a thing or two about the best ways to approach working from home. In this article, they offer advice from their own experience (save your back, avoid working from the sofa) and product recommendations that can turn any corner of your home into an office.
If you run a business, working remotely means that you aren't just figuring out how best to manage your time in a different setting—you're also managing employees remotely, which adds an extra layer of complication. In this piece from Fast Company, Christine Trodella of Facebook's Workplace shares four ways to manage remote workers and how to make sure your staff still feels heard and valued even when they're working from home.
The reality of working from home during the COVID-19 outbreak means that, for most of us, we're not doing it alone—our spouses and kids are also homebound for the foreseeable future. NPR offers tips on how to navigate having kids around while you're working. (Hint: Make sure your internet bandwidth can handle the whole family's needs at once.)
For small businesses looking for some helpful resources during this time, click here.
LATEST NEWS
The global response to COVID-19 is rapidly evolving, with new information coming in a constant flow. Below, we've gathered the latest updates that pertain to the design industry.
Following new recommendations from the Centers for Disease Control and Prevention, New York, New Jersey and Connecticut have banned gatherings of 50 or more people. In California, Governor Gavin Newsom has called for people 65 and older to self-isolate at home in addition to an order for six counties around Silicon Valley, one of the hardest-hit regions in the United States, to shelter-at-home. The order begins Tuesday and residents have been told not to leave their homes for the next three weeks except for "essential needs." In a disruptive change for city dwellers, restaurants and bars in New York, Los Angeles, Paris and Madrid have also been ordered to close, though, in New York, they are still allowed to offer pickup and delivery options.
Despite a rather calamitous start to the Trump administration's European travel ban this weekend, this morning, the president expanded the 30-day ban to Ireland and the United Kingdom. The president has stated multiple times that he is mulling over domestic air travel restrictions in addition to the international limits. When acting Homeland Security secretary Chad Wolf was asked at a White House press conference on Sunday whether the administration is considering a halt of domestic flights, he said that "all options were on the table."
In Europe, Czech Republic, Cyprus, Denmark, Latvia, Lithuania, Poland and Slovakia have all closed their borders in response to the virus, and Germany is partially closing its borders to five neighboring countries. Canada will also close its borders, though not to Americans.
In a telling sign of the economy's volatility, global markets fell today even after the Federal Reserve cut its benchmark interest rate on Sunday by a full percentage point and announced a $700 billion quantitative easing program designed to protect the economy from the effects of the coronavirus pandemic.

CALENDAR UPDATES
The cancellation of industry events continues. Here is today's crop:
Milieu has postponed its forthcoming showhouse due to the sustained concerns surrounding the COVID-19 virus. The showhouse had been scheduled to open in late April, and has now been pushed to the weekends of May 16 to 17 and May 23 to 24.
Design ADAC, originally scheduled April 21 to 23, is canceled. ADAC is working closely with Veranda to plan a special summer event in lieu of its Spring Market.
ADAC has also decided to postpone its annual Sample Sale—new dates and details will be announced soon.
The Southeast Designers & Architect of the Year Awards, scheduled for April 23, have been postponed—new dates to be announced.
The spring edition of the Marburger Farm Antique Show, as well as its accompanying programming, has been canceled due to coronavirus. The show was scheduled to run in central Texas from March 29 to April 4.
The 2020 Pasadena Showcase of Design has been postponed. The event will now take place from June 7 to 28 (instead of April 26 to May 17).
The Lake Forest Showhouse & Gardens was scheduled to run from April 25 to May 17—the event has been postponed, with new dates to come shortly.
The Philadelphia Show, the annual showcase of antiques, art and design, has been canceled. The event was scheduled to open April 23 and conclude April 26.
Asia Week New York announced that it would see significant schedule changes, as most galleries are operating by-appointment only, while others are in the process of closing.
For a comprehensive list of industry cancellations and postponements, click here.