The Lone Star State's largest antiques fair may have passed, but interior designer Michelle Nussbaumer is offering open access to her ROUND TOP FAIR finds. Sitting passenger in her zigzag-patterned, Round Top ride was online marketplace Chairish, which is now selling her sourced items in a sale that begins today.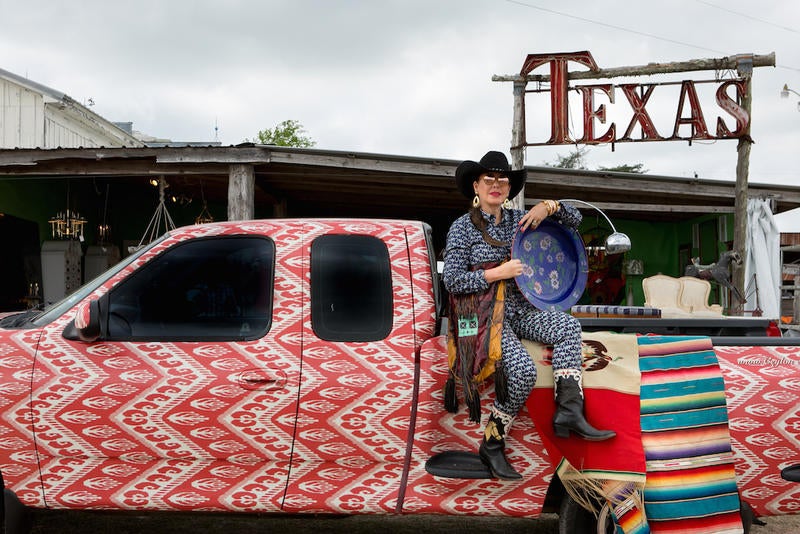 Round Top's Marburger Farm Antique Show—or as Nussbaumer describes it, a go-to source for 18th-century French antiques, Turkish rugs, industrial furniture and "some good Texas BBQ"—was a prosperous venture for the Ceylon et Cie principal designer. She sourced 35 items on-site, including a 1940s cowboy hat, Mexican serapes and a terra cotta chicken sculpture, which are all featured in the Chairish sale, alongside 120 Round Top–inspired selects.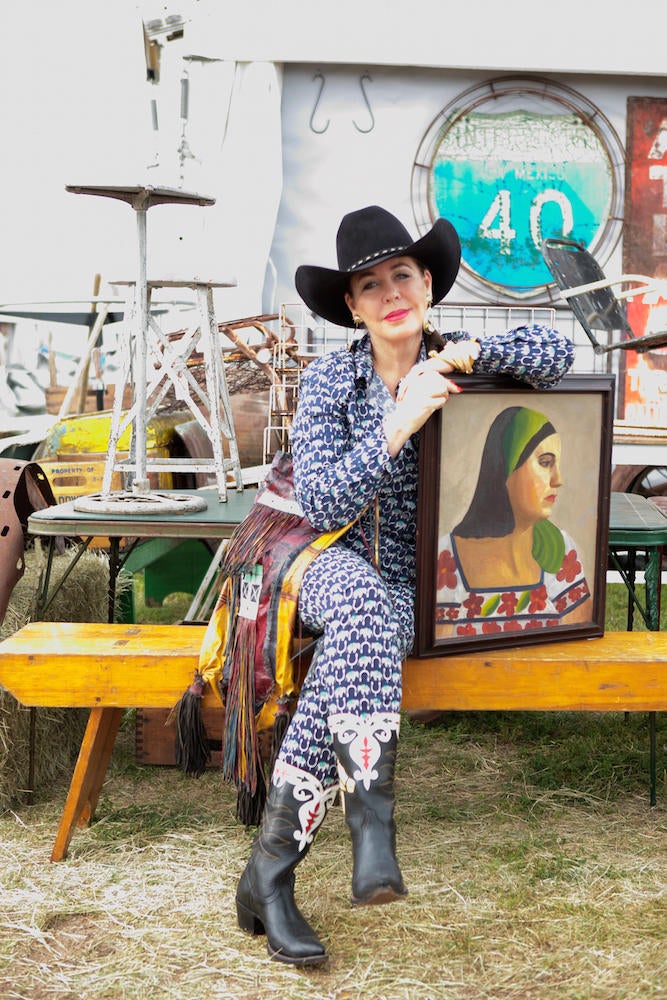 Nussbaumer is no stranger to the antique market. Storied elements often make their way into the Dallas-based designer's eclectic, pattern-filled interiors. Among her favorite items to source? Antique textiles. "I've collected them since the '70s, and both of my fabric collections are based on and inspired by my collection," says Nussbaumer.
Aside from some quality finds, Nussbaumer came home with a few tips for tackling the antiques fair. A rolling cart, comfy cowboy boots, and a sidekick ("someone strong to help carry your loot") rank at the top of her market essentials.
"Don't forget to photograph everything you buy and the booth it's at so you can find your way back to pick up your larger purchases," she adds. "Personally, I've never regretted anything that I've bought—only the things that I didn't."