Yesterday, actress Courteney Cox kicked off her debut One Kings Lane sale, which spans decorative objects, midcentury furniture and unique lighting, all hailing from her Malibu home.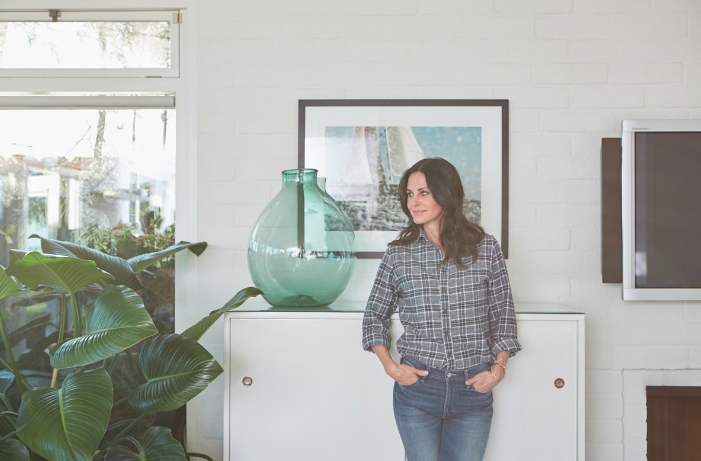 Cox, who renovated her Malibu home a decade ago with architect Michael Kovac and interior designer Trip Haenisch, tells OKL of the house's design: "If it was up to me, everything would have been one color—monochromatic, very simple. When I got this house, my designer, Trip Haenisch, was able to bring in the pops of color and the interesting pieces I wouldn't have necessarily gone for. We had a fantastic time doing it."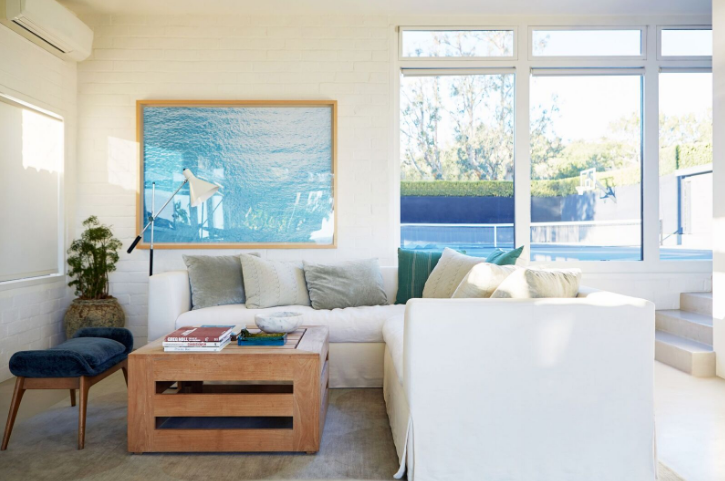 Some of the items up for grabs inside Cox's Malibu home; courtesy Laure Joliet
Of the new decor changes she'll be making, thanks to the space she's created by sharing her former goods on OKL, Cox shares: "Before, I was kind of into organic with modern, and now I'm into really old mixed with cleaner stuff. I'm not really changing everything, just a shift—because, why not?"
Cox's OKL sale is currently live.