Wayfair and Cosmopolitan have collaborated on a line of furniture and accessories targeted toward young people decorating their first homes. "CosmoLiving by Cosmopolitan," which Wayfair says is inspired by runway fashion, is designed for small spaces and college budgets (aka young adults decorating their first apartments), and will be manufactured by Dorel Home, Rugs America and Westport Linen.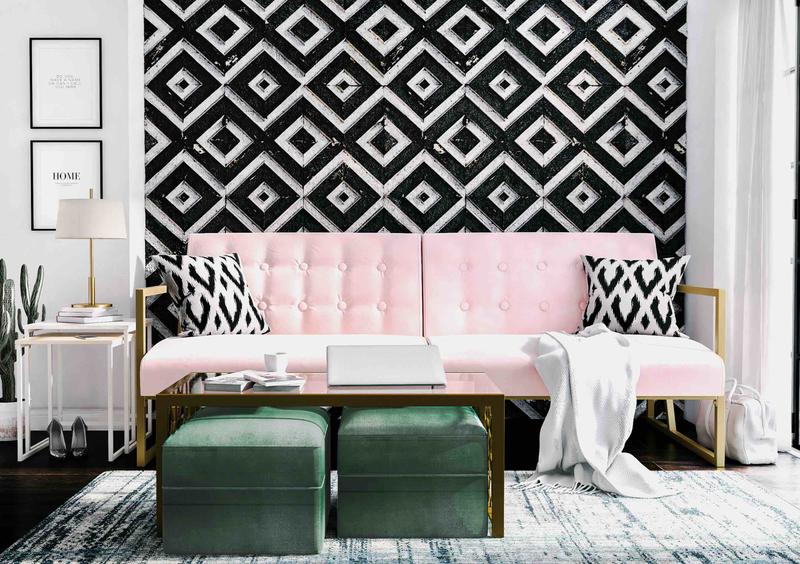 "Exclusive collections like this collaboration with Cosmopolitan extend beyond offering distinct furniture and decor; this partnership showcases an innovative shopping experience that makes it easy and fun for customers to find exactly what they want through stunning photos, detailed product reviews and more," Liza Lefkowski, Wayfair's head of brand, creative and curated experiences, says. "Whether shoppers are furnishing their first apartment or house, or simply restyling, CosmoLiving has striking pieces that are sure to elevate any space by adding a vintage, glam aesthetic with a modern twist."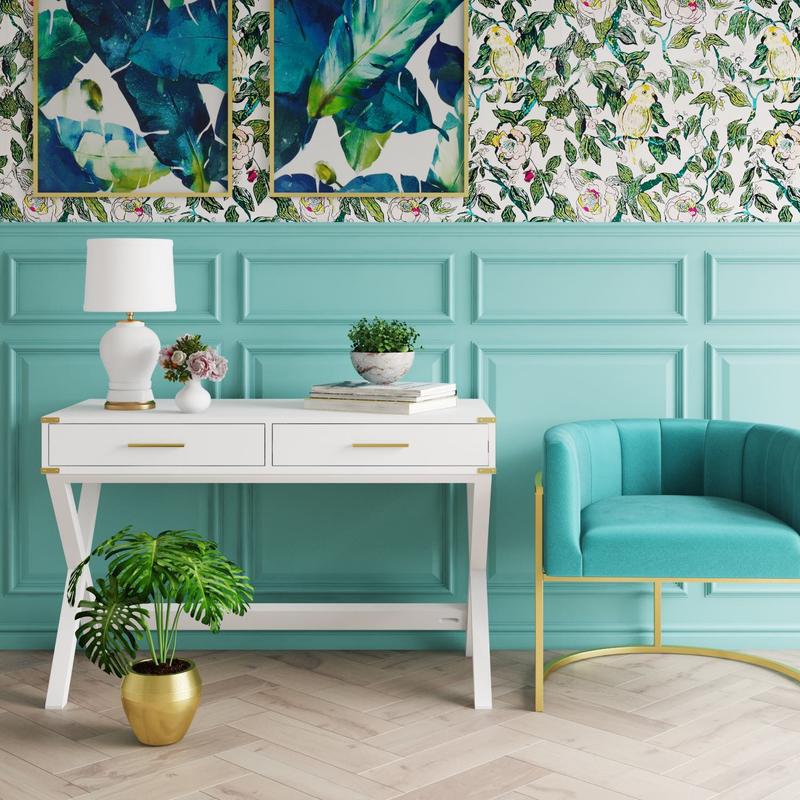 "Cosmopolitan is a champion of chic modernity and femininity in every form, and with the release of this stylish new home collection, beautiful, functional and sophisticated design is at the heart of every piece, allowing Cosmo readers of all ages to express their living space as an extension of their personal wardrobe," Steve Ross, Hearst Magazines global chief licensing officer and head of brand development, says.
Ross continues, "We developed CosmoLiving as a brand platform and lifestyle solution informed by the enormous social influence we know Cosmo readers have on home furnishings, décor and remodeling. And in Wayfair we're thrilled to partner with a preeminent, leading home goods e-commerce destination at launch to best meet the high-demand anticipated for our new line."
The line will have sofas, end tables, ottomans, rugs, chairs and other furnishings that will feature details like velvet, brass accents and tempered glass. Prices will run between $29 and $700.
The new partnership with the popular women's lifestyle magazine, which launched September 6 exclusively on Wayfair, is the latest in a series of announcements from the digital furnishings brand, including its recently launched online interior design service and its plans for a brick-and-mortar location in Kentucky, near its headquarters.