Wayfair's new e-design platform, Design Services, is now available. The home furnishings retailer is targeting emerging designers, touting benefits including flexible schedules, projects that supplement designers' existing businesses, direct communication with clients and the ability to source products from retailers beyond just Wayfair.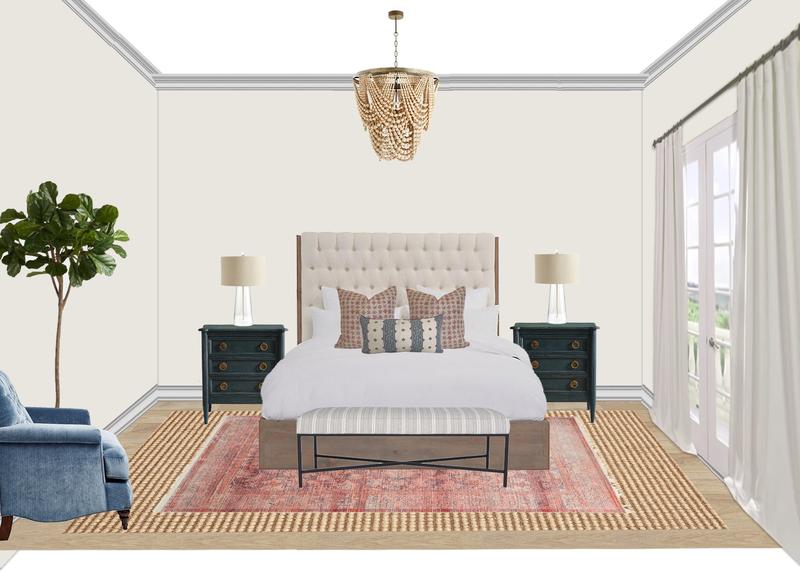 It joins a bevy of other remote design services, including Modsy, Laurel & Wold, and Havenly.
"What makes our program different is how it's built entirely in-house by a team of dedicated experts ranging from software engineers to product designers to interior designers," Blair Kenary, head of Design Services at the company, tells Business of Home. "We've leveraged technology to ensure a seamless experience for both the client and the designer, so that the designer can spend their time building relationships and sourcing the best product for their client."
Kenary says that designers can easily create and publish concept mood boards. In order to streamline the technology, Wayfair will create the 3-D renderings; designers are meant to dedicate their time to "understanding the client's goals and bringing their vision to life."
"There are core elements to the program that we prioritized to ensure a successful online design experience," Kenary says. "These elements include on-the-go collaboration tools, the ability to source from any online retailer, assist with developing renderings so that designers can focus more on the creative process, and the flexibility to talk by phone throughout the experience."
Prices range from $79 for the Lite package to $149 for the Classic package; both include a single room concept, selection of one of Wayfair's interior designers, customized shopping list, expert style tips and unlimited messaging with the designer, but the Classic also offers customers additional phone time with their designer, a 2-D room design and a custom floor plan. Customers take a quick survey that allows for designers to get to know the project and the client's personal style, then customers can browse the team of designers Wayfair has available before viewing their room "come to life" online.
"Working out of my home studio, this works with my schedule as I can spend as much or as little time as I want working with e-design clients," Susan Fairchild of S. Fairchild Designs tells BOH. "With a baby girl on the way, I'm excited to have a built-in sales channel and the flexibility to work around my professional and personal life. I love designing, period, so this just gives me one more avenue to get my creativity fix." Fairchild says it was the right fit for her because she really likes Wayfair's built-in tools because they "make it extremely easy to put together a mood board and shopping list. With a centralized messaging center built in, communication with the client is efficient and feedback is streamlined and integrated into the process," and she anticipates the service will improve as it grows.
Wayfair has been in the headlines recently. About two weeks ago, the e-tailer's plans for its first brick-and-mortar were announced via Twitter. In late June, it lost a landmark Supreme Court case and was the target of remarks by none other than Justice Anthony Kennedy.